This Week in History
HISTORY, 31 Jul 2023
Satoshi Ashikaga – TRANSCEND Media Service
31 Jul –> 6 Aug 2023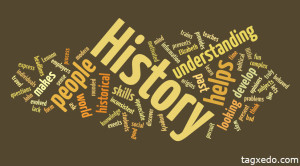 Quote of the Week:
 "True hospitality consists of giving the best of yourself to your guests."
– Eleanor Roosevelt
 July 31:
 –         BC 30  Battle of Alexandria (30 BC) – Alchetron, the free social encyclopedia
–         1904  Russo-Japanese War: Battle of Hsimucheng:
–         1917 Third Battle of Ypres begins in Flanders | July 31, 1917 | HISTORY →World War I
–         1941  Preparations for the Final Solution begin | July 31, 1941 | HISTORY  → World War II
 –         1964  Ranger 7 photographs moon | July 31, 1964 | HISTORY
 –         1980 USSR performs nuclear Test at Eastern Kazakh/Semipalitinsk USSR → See List of nuclear weapons tests of the Soviet Union – Wikipedia
——————————
 August 1:
 –         1498  Christopher Columbus becomes the first European to visit what is now Venezuela.
 –         1571  The Ottoman conquest of Cyprus is concluded, by the surrender of Famagusta.
–         1759   Seven Years' War: The Battle of Minden, an allied Anglo-German army victory over the French. In Britain this was one of a number of events that constituted the Annus Mirabilis of 1759 and is celebrated as Minden Day by certain British Army regiments.
–         1798  French Revolutionary Wars: Battle of the Nile (Battle of Aboukir Bay): Battle begins when a British fleet engages the French Revolutionary Navy fleet in an unusual night action.
–         1834  Slavery is abolished in the British Empire as the Slavery Abolition Act 1833 comes into force, although it remains legal in the possessions of the East India Company until the passage of the Indian Slavery Act, 1843.
–         1914   The German Empire declares war on the Russian Empire at the opening of World War I.
–         1944  World War II: The Warsaw Uprising against the Nazi German occupation breaks out in Warsaw, Poland.
–         1964  The former Belgian Congo is renamed the Democratic Republic of the Congo.
——————————
 August 2:
 –         1914  The German occupation of Luxembourg during World War I begins.→ World War I
–         1939   Albert Einstein and Leo Szilard write a letter to Franklin D. Roosevelt, urging him to begin the Manhattan Project to develop a nuclear weapon.
–         1945  World War II: End of the Potsdam Conference.
–         1990  Iraq invades Kuwait, eventually leading to the Gulf War.
——————————
 August 3:
 –         1601  Long War: Austria captures Transylvania in the Battle of Goroszló.
–         1645  Thirty Years' War: The Second Battle of Nördlingen sees French forces defeating those of the Holy Roman Empire.
–         1903   Macedonian rebels in Kruševo proclaim the Kruševo Republic, which exists for only ten days before Ottoman Turks lay waste to the town.
–         1914   World War I: Germany declares war against France, while Romania declares its neutrality.
–         1958  The world's first nuclear submarine, the USS Nautilus, becomes the first vessel to complete a submerged transit of the geographical North Pole.
–         1960   Niger gains independence from France.
–         1972  The United States Senate ratifies the Anti-Ballistic Missile Treaty.
–         2005   President of Mauritania Maaouya Ould Sid'Ahmed Taya is overthrown in a military coup while attending the funeral of King Fahd in Saudi Arabia.
 ——————————
 August 4:
 –         1969   Vietnam War: At the apartment of French intermediary Jean Sainteny in Paris, American representative Henry Kissinger and North Vietnamese representative Xuân Thuỷ begin secret peace negotiations. The negotiations will eventually fail.
–         1995  Operation Storm begins in Croatia.
–         2018   Syrian civil war: The Syrian Democratic Forces (SDF) expel the Islamic State of Iraq and the Levant (ISIL) from the Iraq–Syria border, concluding the second phase of the Deir ez-Zor campaign
 ——————————
 August 5:
 –         1716   Austro-Turkish War (1716–1718): One-fifth of a Turkish army and the Grand Vizier are killed in the Battle of Petrovaradin.
–         1962   Apartheid: Nelson Mandela is jailed. He would not be released until 1990.
–         1963   Cold War: The United States, the United Kingdom, and the Soviet Union sign the Partial Nuclear Test Ban Treaty.
–         1965  The Indo-Pakistani War of 1965 begins as Pakistani soldiers cross the Line of Control dressed as locals.
–         1974   Watergate scandal: President Richard Nixon, under orders of the US Supreme Court, releases the "Smoking Gun" tape, recorded on June 23,
–         1979   In Afghanistan, Maoists undertake the Bala Hissar uprising against the Leninist government.
 –         1995  Yugoslav Wars: The city of Knin, Croatia, a significant Serb stronghold, is liberated by Croatian forces during Operation Storm. The date is celebrated in Croatia as Victory Day.
→ Most Serb population in the Krajina [pronounced "cry-nah"] area, whose main city was Knin, left this area and move to Serbia during the Operation Storm. It was literally the Exodus at the end of the 21st Century. Many of them were poor local farmers.
–         THOUSANDS OF SERB REFUGEES FLEE CROATIAN ARMY ADVANCE. – The Washington Post
–         Fleeing Croatia's Operation Storm: Serb Women Recall Their Traumatic Escape | Balkan Insight
However, some elderly people in the mountain area remained to stay.
The Serbs in Krajina had been brought to that area a few centuries ago by the Hapsburg Empire in order to protect the Empire. The Krajina area was the border of the Empire.  "Kraj" means "end" or "edge" in the Serbian language.
When my colleagues and I interviewed the elderly villagers by visiting their villages later years, they told us overall as follows:
Approximately two weeks after the end of the Operation Storm, hooligans and thugs, not the regular Croatian soldiers, came to these remote villages and destroyed the villages and stole many items from these houses. They even set fire to these village houses. They were the ones who actually destroyed the villages in the areas.
In fact, what I saw in these remote villages and hamlets were completely destroyed empty houses and ruins of the burnt houses.
The Krajina area was huge. So, it took more than a few months for us to complete our human rights/fact-finding investigative interviews with these farmers even only in some major spots of the area, because most of the areas were mountainous. Sometimes it was impossible for us to access to these hamlets by four-wheel-drive vehicle. We, then, had to walk through the narrow and winding mountain path to visit them.
They welcomed us. Even in a peace time, it was very rare for them to see the visitors from outside the mountain area.
When we visited these farmers, it was very often that they prepared coffee for us.  Coffee was very precious for them because it was very rare for them to visit the town to buy coffee beans all the way from the mountain area.  There was no shop in these hamlets.  They visited the town down there only a few times a year. In addition, there were no tap water system in these areas. The farmers were drinking rain-water after boiling it.
Nonetheless, they prepared their precious coffee for us! I never forget their extraordinary hospitality for us.
  ——————————
 August 6:
 –         1914  World War I: U-boat campaign: Two days after the United Kingdom had declared war on Germany over the German invasion of Belgium, ten German U-boats leave their base in Heligoland to attack Royal Navy warships in the North Sea.
–         1914  World War I: Serbia declares war on Germany; Austria declares war on Russia.
–         1945  World War II: Hiroshima, Japan is devastated when the atomic bomb "Little Boy" is dropped by the United States B-29 Enola Gay. Around 70,000 people are killed instantly, and some tens of thousands die in subsequent years from burns and radiation poisoning.
–         Oppenheimer Atomic bomb How it Works | First Nuclear Bomb – YouTube
–         Debate over the atomic bombings of Hiroshima and Nagasaki – Wikipedia
–         1960  Cuban Revolution: Cuba nationalizes American and foreign-owned property in the nation.
–         1990   Gulf War: The United Nations Security Council orders a global trade embargo against Iraq in response to Iraq's invasion of Kuwait.
–         2011  War in Afghanistan: A United States military helicopter is shot down, killing 30 American special forces members and a working dog, seven Afghan soldiers, and one Afghan civilian. It was the deadliest single event for the United States in the War in Afghanistan.
_____________________________________________
Satoshi Ashikaga is a member of the TRANSCEND Network for Peace Development Environment. Having worked as researcher, development program/project officer, legal protection/humanitarian assistance officer, human rights monitor-negotiator, managing-editor, and more, he prefers a peaceful and prudent life, especially that in communion with nature.  His previous work experiences, including those in war zones and war-torn zones, remind him of the invaluableness of peace.  His interest and/or expertise includes international affairs, international law, jurisprudence, economic and business affairs, project/operations or organizational management, geography, history, the environmental/ecological issues, audio/visual documentation of nature and culture, and more.
This article originally appeared on Transcend Media Service (TMS) on 31 Jul 2023.
Anticopyright: Editorials and articles originated on TMS may be freely reprinted, disseminated, translated and used as background material, provided an acknowledgement and link to the source, TMS: This Week in History, is included. Thank you.
If you enjoyed this article, please donate to TMS to join the growing list of TMS Supporters.


This work is licensed under a CC BY-NC 4.0 License.
Join the discussion!
We welcome debate and dissent, but personal — ad hominem — attacks (on authors, other users or any individual), abuse and defamatory language will not be tolerated. Nor will we tolerate attempts to deliberately disrupt discussions. We aim to maintain an inviting space to focus on intelligent interactions and debates.