This Week in History
HISTORY, 14 Aug 2023
Satoshi Ashikaga - TRANSCEND Media Service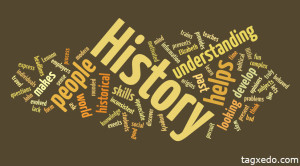 14 – 20 August 2023
Quote of the Week: 
"If a branch is too rigid, it will break. Resist, and you will perish. Know how to yield, and you will survive."     – Liezi
—————————
14 August
1791   Slaves from plantations in Saint-Domingue hold a Vodou ceremony led by houngan Dutty Boukman at Bois Caïman, marking the start of the Haitian Revolution
1816  The United Kingdom formally annexes the Tristan da Cunha archipelago, administering the islands from the Cape Colony in South Africa.
1900   Battle of Peking: The Eight-Nation Alliance occupies Beijing, China, in a campaign to end the bloody Boxer Rebellion in China.
1917  China declares war on Germany and Austria-Hungary.
1941  Atlantic Charter is declared.
–    "The origin of the Charter of the United Nations can be traced back to the Atlantic Charter, signed on 14 August 1941…".
1945  V-J Day
–         The Hirohito surrender broadcast (Japanese: 玉音放送, Hepburn: Gyokuon-hōsō, "broadcast in the emperor's voice") was a radio broadcast of surrender given by Hirohito, the emperor of Japan, on 15 August 1945, JST. (14 August 1945, EDT)
–         Imperial Rescript on Surrender – Wikisource, the free online library
–         Did Japan Surrender Because of the Atomic Bomb? – YouTube
–         When the Shooting Stopped, August 1945 > Naval Aviation News Magazine > Article Display (dodlive.mil)
–         Japan's Last Kamikaze Attack of WW2 | The Last Kamikaze Pilot: Admiral Matome Ugaki – YouTube
→ One of the author's elementary school teachers was a former Kamikaze pilot. Before his turn, the War ended.  After facing his death, he decided to teach the importance of peace to the school children.  He was big and strong. He was a judo man with the fifth dan black belt. Therefore, some children who did not know about him were very afraid of him. However, he was really warmhearted and very kind. He was one of the very best teachers the author has ever met. Years have passed. His image and warm kindness have still been vividly alive in the author's mind.
1947  Pakistan gains independence from the British Empire.
1969   The Troubles: British troops are deployed in Northern Ireland as political and sectarian violence breaks out, marking the start of the 37-year Operation Banner.
1980   Lech Wałęsa leads strikes at the Gdańsk, Poland shipyards.
2006  Lebanon War: A ceasefire takes effect three days after the United Nations Security Council's approval of United Nations Security Council Resolution 1701, formally ending hostilities between Lebanon and Israel.
2006   Sri Lankan Civil War: Sixty-one schoolgirls killed in Chencholai bombing by Sri Lankan Air Force air strike.
2007  The Kahtaniya bombings kills at least 500 people.
2013   Egypt declares a state of emergency as security forces kill hundreds of demonstrators supporting former president Mohamed Morsi.
2015 The US Embassy in Havana, Cuba re-opens after 54 years of being closed when Cuba–United States relations were broken off.
—————————
15 August 
1519  Panama City, Panama is founded.
1592   Imjin War: At the Battle of Hansan Island, the Korean Navy, led by Yi Sun-sin, Yi Eok-gi, and Won Gyun, decisively defeats the Japanese Navy, led by Wakisaka Yasuharu.
1760   Seven Years' War: Battle of Liegnitz: Frederick the Great's victory over the Austrians under Ernst Gideon von Laudon.
1863  The Anglo-Satsuma War begins between the Satsuma Domain of Japan and the United Kingdom (Traditional Japanese date: July 2, 1863).
1914  The Panama Canal opens to traffic with the transit of the cargo ship SS Ancon.
1914   World War I: The First Russian Army, led by Paul von Rennenkampf, enters East Prussia..
1914  World War I: Beginning of the Battle of Cer, the first Allied victory of World War I.
1920   Polish–Soviet War: Battle of Warsaw, so-called Miracle at the Vistula.
1945   Emperor Hirohito broadcasts his declaration of surrender following the effective surrender of Japan in World War II; Korea gains independence from the Empire of Japan.
–         "To Bear the Unbearable": Japan's Surrender, Part I | The National WWII Museum | New Orleans (nationalww2museum.org)
–         Why Japan went to war – Asia Times
–         Surrender of Japan – Wikipedia
–         Timeline: Last Days of Imperial Japan (cfr.org)
–         The End of World War II in Japan and the Question of Democracy | The National WWII Museum | New Orleans (nationalww2museum.org)
–         How the US and Japan Went From Enemies to Allies After WWII | HISTORY
–         The U.S.-Japan Security Alliance | Council on Foreign Relations (cfr.org)
–         Why did the United States want control over Japan?   – eNotes.com
1971   President Richard Nixon completes the break from the gold standard by ending convertibility of the United States dollar into gold by foreign investors.
–         Here's Why the U.S. No Longer Follows a Gold Standard (stlouisfed.org)
–         The Gold Standard Didn't Disappear In 1971, It Just Went Underground (forbes.com
–         History of the Gold Standard – ProCon.org
–         Bitcoin Vs. Gold: 10 Experts Told Us Which Asset They'd Rather Hold (businessinsider.com)
–         Gold-backed BRICS currency 'makes sense' and the U.S. is 'in a recession now' – Lobo Tiggre | Kitco News
1971   Bahrain declares independence from Britain.
1973  Vietnam War: The USAF bombing of Cambodia ends.
–         The Secret Bombing of Cambodia – Nixon's Fatal Decision (cambodiabombing.org)
–         "When President Richard Nixon ordered U.S. ground troops to invade Cambodia on April 28, 1970, he waited two days to announce on national television the Cambodian incursion had begun."
–         How Nixon's Invasion of Cambodia Triggered a Check on Presidential Power | HISTORY
2005  Israel's unilateral disengagement plan to evict all Israelis from the Gaza Strip and from four settlements in the northern West Bank begins.
2021   Kabul falls into the hands of the Taliban as Ashraf Ghani flees Afghanistan along with local residents and foreign nationals, effectively reestablishing the Islamic Emirate of Afghanistan.
—————————
16 August 
1870  Franco-Prussian War: The Battle of Mars-la-Tour is fought, resulting in a Prussian victory.
1920   Polish–Soviet War: The Battle of Radzymin concludes; the Soviet Red Army is forced to turn away from Warsaw.
1929  The 1929 Palestine riots break out in Mandatory Palestine between Palestinian Arabs and Jews and continue until the end of the month. In total, 133 Jews and 116 Arabs are killed.
1960  Cyprus gains its independence from the United Kingdom.
1964   Vietnam War: A coup d'état replaces Dương Văn Minh with General Nguyễn Khánh as President of South Vietnam. A new constitution is established with aid from the U.S. Embassy.
1966  Vietnam War: The House Un-American Activities Committee begins investigations of Americans who have aided the Viet Cong. The committee intends to introduce legislation making these activities illegal. Anti-war demonstrators disrupt the meeting and 50 people are arrested.
1975  Australian Prime Minister Gough Whitlam symbolically hands over land to the Gurindji people after the eight-year Wave Hill walk-off, a landmark event in the history of Indigenous land rights in Australia, commemorated in a 1991 song by Paul Kelly and an annual celebration.
—————————
17 August
1808  The Finnish War: The Battle of Alavus is fought.
1876   Richard Wagner's Götterdämmerung, the last opera in his Ring cycle, premieres at the Bayreuth Festspielhaus.
–         Wagner Götterdämmerung – Siegfried's death and Funeral march Klaus Tennstedt London Philharmonic – YouTube 
1914   World War I: Battle of Stallupönen: The German army of General Hermann von François defeats the Russian force commanded by Paul von Rennenkampf near modern-day Nesterov, Russia.
1916  World War I: Romania signs a secret treaty with the Entente Powers. According to the treaty, Romania agreed to join the war on the Allied side.
1945   Sukarno and Mohammad Hatta proclaim the independence of Indonesia, igniting the Indonesian National Revolution against the Dutch Empire.
1949   Matsukawa derailment: Unknown saboteurs cause a passenger train to derail and overturn in Fukushima Prefecture, Japan, killing three crew members and igniting a political firestorm between the Japanese Communist Party and the government of Occupied Japan that will eventually lead to the Japanese Red Purge.
1953  First meeting of Narcotics Anonymous takes place, in Southern California.
1999  The 7.6 Mw  İzmit earthquake shakes northwestern Turkey with a maximum Mercalli intensity of IX (Violent), leaving 17,118–17,127 dead and 43,953–50,000 injured.
—————————
18 August
1945  Sukarno takes office as the first president of Indonesia, following the country's declaration of independence the previous day.
1945   Soviet-Japanese War: Battle of Shumshu: Soviet forces land at Takeda Beach on Shumshu Island and launch the Battle of Shumshu; the Soviet Union's Invasion of the Kuril Islands commences.
1965   Vietnam War: Operation Starlite begins: United States Marines destroy a Viet Cong stronghold on the Van Tuong peninsula in the first major American ground battle of the war.
1971  Vietnam War: Australia and New Zealand decide to withdraw their troops from Vietnam.
1976  The Soviet Union's robotic probe Luna 24 successfully lands on the Moon
2008  War in Afghanistan: The Uzbin Valley ambush occurs.
–         Afghanistan War | History, Combatants, Facts, & Timeline | Britannica
–         Why NATO Failed in Afghanistan – The Geopolitics
–         NATO's Approach to Peace Operations and Peacebuilding | SpringerLink
2019  One hundred activists, officials, and other concerned citizens in Iceland hold a funeral for Okjökull glacier, which has completely melted after having once covered six square miles (15.5 km2).
–         Why are glaciers and sea ice melting? | Pages | WWF (worldwildlife.org)
–         How do glaciers affect sea level rise? – Woods Hole Oceanographic Institution (whoi.edu)
—————————
19 August 
295BC         The first temple to Venus, the Roman goddess of love, beauty and fertility, is dedicated by Quintus Fabius Maximus Gurges during the Third Samnite War.
1666   Second Anglo-Dutch War: Rear Admiral Robert Holmes leads a raid on the Dutch island of Terschelling, destroying 150 merchant ships, an act later known as "Holmes's Bonfire".
1920  The Tambov Rebellion breaks out, in response to the Bolshevik policy of Prodrazvyorstka.
1934  The German referendum of 1934 approves Adolf Hitler's appointment as head of state with the title of Führer.
1936  The Great Purge of the Soviet Union begins when the first of the Moscow Trials is convened.
1941   Germany and Romania sign the Tiraspol Agreement, rendering the region of Transnistria under control of the latter.
1944  World War II: Liberation of Paris: Paris, France rises against German occupation with the help of Allied troops.
–         "From August 19 to General de Gaulle's triumphal parade down the Champs-Élysées on August 26, 1944, Paris rose against the enemy."
1945   August Revolution: Viet Minh led by Ho Chi Minh take power in Hanoi, Vietnam.
1953  Cold War: The CIA and MI6 help to overthrow the government of Mohammad Mosaddegh in Iran and reinstate the Shah Mohammad Reza Pahlavi.
1960  Cold War: In Moscow, Russia, Soviet Union, downed American U-2 pilot Francis Gary Powers is sentenced to ten years imprisonment by the Soviet Union for espionage.
1960   Sputnik program: Korabl-Sputnik 2: The Soviet Union launches the satellite with the dogs Belka and Strelka, 40 mice, two rats and a variety of plants.
1989   Polish president Wojciech Jaruzelski nominates Solidarity activist Tadeusz Mazowiecki to be the first non-communist prime minister in 42 years.
1989  Several hundred East Germans cross the frontier between Hungary and Austria during the Pan-European Picnic, part of the events that began the process of the Fall of the Berlin Wall.
1991   Dissolution of the Soviet Union: The August Coup begins when Soviet President Mikhail Gorbachev is placed under house arrest while on holiday in the town of Foros, Ukraine.
1999   In Belgrade, Yugoslavia, tens of thousands of Serbians rally to demand the resignation of Federal Republic of Yugoslavia President Slobodan Milošević.
2003  A truck-bomb attack on United Nations headquarters in Iraq kills the agency's top envoy Sérgio Vieira de Mello and 21 other employees.
2005  The first-ever joint military exercise between Russia and China, called Peace Mission 2005 begins.
2010   Operation Iraqi Freedom ends, with the last of the United States brigade combat teams crossing the border to Kuwait.
–         NATO – Topic: NATO Mission Iraq
–         NATO – Topic: NATO and the 2003 campaign against Iraq
–         NMI | NATO Mission Iraq – Allied Joint Force Command Naples
—————————
20 August
1710  War of the Spanish Succession: A multinational army led by the Austrian commander Guido Starhemberg defeats the Spanish-Bourbon army commanded by Alexandre Maître, Marquis de Bay in the Battle of Saragossa.
1794   Northwest Indian War: United States troops force a confederacy of Shawnee, Mingo, Delaware, Wyandot, Miami, Ottawa, Chippewa, and Potawatomi warriors into a disorganized retreat at the Battle of Fallen Timbers.
1914  World War I: Brussels is captured during the German invasion of Belgium.
1940  World War II: British Prime Minister Winston Churchill makes the fourth of his famous wartime speeches, containing the line "Never was so much owed by so many to so few".
1944  World War II: One hundred sixty-eight captured allied airmen, including Phil Lamason, accused by the Gestapo of being "terror fliers", arrive at Buchenwald concentration camp.
1944   World War II: The Battle of Romania begins with a major Soviet Union offensive.
1949   Hungary adopts the Hungarian Constitution of 1949 and becomes a People's Republic.
1955   Battle of Philippeville: In Morocco, a force of Berbers from the Atlas Mountains region of Algeria raid two rural settlements and kill 77 French nationals.
1988  Iran–Iraq War: A ceasefire is agreed after almost eight years of war.
–         Iran-Iraq War – Summary, Timeline & Legacy (history.com
–         Iran-Iraq War summary | Britannica
–         How the Iran-Iraq war will shape the region for decades to come | Brookings
1991   Dissolution of the Soviet Union, August Coup: More than 100,000 people rally outside the Soviet Union's parliament building protesting the coup aiming to depose President Mikhail Gorbachev.
–         History of the Soviet Union – Wikipedia
–         Soviet Union – Countries, Cold War & Collapse | HISTORY
–         Why Did the Soviet Union Collapse? | Britannica
–         How the Soviet Union's collapse explains the current Russia-Ukraine tension : NPR
1991   Estonia, occupied by and incorporated into the Soviet Union in 1940, issues a decision on the re-establishment of independence on the basis of legal continuity of its pre-occupation statehood.
1998   U.S. embassy bombings: The United States launches cruise missile attacks against alleged al-Qaeda camps in Afghanistan and a suspected chemical weapons plant in Sudan in retaliation for the August 7 bombings of American embassies in Kenya and Tanzania.
2006   Sri Lankan Civil War: Sri Lankan Tamil politician and former MP S. Sivamaharajah is shot dead at his home in Tellippalai.
_____________________________________________
Satoshi Ashikaga is a member of the TRANSCEND Network for Peace Development Environment. Having worked as researcher, development program/project officer, legal protection/humanitarian assistance officer, human rights monitor-negotiator, managing-editor, and more, he prefers a peaceful and prudent life, especially that in communion with nature.  His previous work experiences, including those in war zones and war-torn zones, remind him of the invaluableness of peace.  His interest and/or expertise includes international affairs, international law, jurisprudence, economic and business affairs, mathematics, quantum science, project/operations or organizational management, geography, history, the environmental/ecological issues, audio/visual documentation of nature and culture, and more.
Tags:
History
This article originally appeared on Transcend Media Service (TMS) on 14 Aug 2023.
Anticopyright: Editorials and articles originated on TMS may be freely reprinted, disseminated, translated and used as background material, provided an acknowledgement and link to the source, TMS: This Week in History, is included. Thank you.
If you enjoyed this article, please donate to TMS to join the growing list of TMS Supporters.


This work is licensed under a CC BY-NC 4.0 License.
Join the discussion!
We welcome debate and dissent, but personal — ad hominem — attacks (on authors, other users or any individual), abuse and defamatory language will not be tolerated. Nor will we tolerate attempts to deliberately disrupt discussions. We aim to maintain an inviting space to focus on intelligent interactions and debates.