Articles by Aaron Kesel
We found 4 results.
---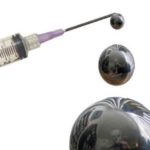 Aluminum in Vaccines May Cause Autism According to Experts in New Study
Aaron Kesel – Activist Post, 11 Dec 2017
1 Dec 2017 – A new controversial study confirms aluminum in vaccines may cause Autism Spectrum Disorder, and those children who suffer from it to have up 10 times more metal in their brains than what is considered a safe amount for adults. For a list of vaccines that still contain mercury and aluminum above EPA safety levels click here. Seven vaccines are reported to still contain thimerosal, which is 49.5% mercury.
→ read full article
---
WikiLeaks Vault 8 Part 1: CIA Wrote Code to Impersonate Russian Anti-Virus Company Kaspersky
Aaron Kesel – Activist Post, 13 Nov 2017
9 Nov 2017 – WikiLeaks has released part 1 of its new Vault 8 series following its popular and widely distributed Vault 7 series which exposed CIA spyware and malware capabilities.
→ read full article
---
ExpressLane: CIA's Secret Spy Tool Steals Biometric Data from Other Intelligence Agencies
Aaron Kesel – Activist Post, 28 Aug 2017
26 Aug 2017 – WikiLeaks has published a document of a CIA project called 'ExpressLane' that allows the agency to secretly extract biometric data from the NSA, the DHS, and the FBI as well as non-U.S. agencies.
→ read full article
---
CIA Can Geo-locate Your Computer by Listening to WiFi Signals
Aaron Kesel – Activist Post, 10 Jul 2017
WikiLeaks Vault 7 has provided great insight into the CIA's hacking capabilities. So far we have learned they can hack into various electronic devices such as smartphones, TVs, and computers. The latest revelation called project Elsa seems frightening. Elsa is the code name for the CIA's geo-location malware for WiFi-enabled devices like laptops running the Microsoft Windows operating systems.
→ read full article
---