Articles by Abayomi Azikiwe
We found 6 results.
---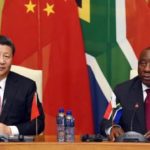 BRICS Summit Held in South Africa while U.S. Trade War Escalates
Abayomi Azikiwe – Global Research, 6 Aug 2018
2 Aug 2018 – Participants Make Declaration against Unilateralism Coming from Washington
→ read full article
---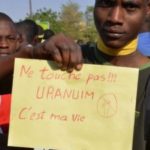 Africa in Review 2017: AFRICOM, Finance Capital and the Elusive Independent Policy
Abayomi Azikiwe – Global Research, 8 Jan 2018
1 Jan 2018 – The presence of Pentagon and French military personnel in Niger is indicative of the ever-widening AFRICOM and NATO efforts to maintain control over the land, resources, labor and waterways of the African continent. Throughout the Economic Community of West African States region, AFRICOM is active in conducting joint maneuvers with national armies and navies. The imperialist powers are carefully positioning themselves to serve their own strategic and economic interests.
→ read full article
---
Mediterranean Migrant Crisis: 'EU and US Have to Own Up to What They Have Done in Libya'
Abayomi Azikiwe - Russia Today, 27 Apr 2015
The West should recognize that the situation with African migrants trying to escape to Europe is a serious crisis which needs to be addressed on an international level, Abayomi Azikiwe, editor, Pan-African News Wire, said.
→ read full article
---
US Military Intervention in Africa: The East African Response Force, a Creation of the Pentagon
Abayomi Azikiwe - Global Research, 17 Feb 2014
Growing instability in East and Central Africa will be the focus of Washington's intervention.
→ read full article
---
French Imperialism Moves Deeper Into Mali
Abayomi Azikiwe – Pambazuka News, 25 Feb 2013
Despite French military intervention and claims of success in fighting Islamist militias, the conflict in Mali is getting worse. There is also some evidence of imperialist propaganda about the course of events.
→ read full article
---
What's at Stake in the Central African Republic?
Abayomi Azikiwe, editor - Pan-African News Wire, 7 Jan 2013
Neo-Colonial Intrigue, Minerals, Militarism and the Struggle for Sovereignty and Unity
→ read full article
---