Articles by Aljazeera
We found 65 results.
---

Green Gaslighting: Another Face of Climate Denialism
Vijay Kolinjivadi | Aljazeera – TRANSCEND Media Service, 31 Jan 2022
25 Jan 2022 – All the talk about 'net zero' measures and 'climate resilience' investments is just a mass deception. According to the Oxford Dictionaries, the word "gaslighting" means "the action of manipulating someone by psychological means into accepting a false depiction of reality or doubting their own sanity".
→ read full article
---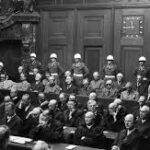 We Need to Rethink the Concept of Genocide
Philippe Sands | Aljazeera - TRANSCEND Media Service, 23 Nov 2020
20 Nov 2020 – Seeing genocide as less exceptional may help us view war crimes and crimes against humanity in a more serious light.
→ read full article
---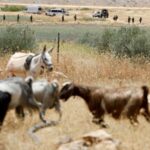 Palestinians Fear Displacement from an Annexed Jordan Valley
Aljazeera - TRANSCEND Media Service, 22 Jun 2020
19 Jun 2020 – Palestinians across the Jordan Valley have voiced concerns over Israel's annexation plan, saying it will further displace them from their lands and restrict access to their farmlands. 
→ read full article
---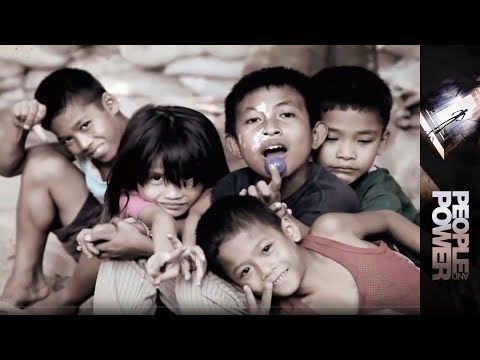 Cambodia's Orphan Business
AlJazeeraEnglish – TRANSCEND Media Service, 28 May 2012
Increasing numbers of tourists including well-intentioned volunteers keen to help war-torn Cambodia are volunteering in the country's orphanages. People & Power investigates the concept of "voluntourism" which is inadvertently doing more harm than good to Cambodian children, as well as the disturbing trend of exploitation by some companies that organise volunteers or run orphanages.
→ read full article
---
Meltdown – The Men Who Crashed the World
AlJazeeraEnglish – TRANSCEND Media Service, 3 Oct 2011
The first of a four-part investigation into a world of greed and recklessness that brought down the financial world.
→ read full article
---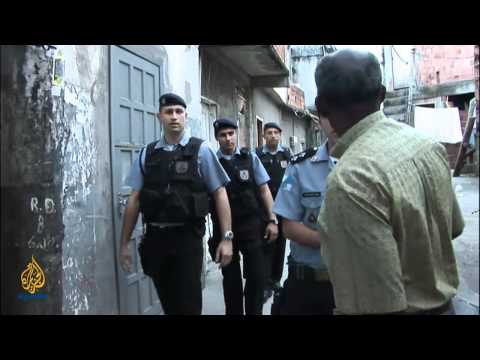 Brazil: Peace in the Favelas
Aljazeera – TRANSCEND Media Service, 15 Nov 2010
For decades Brazil's favelas – or shanty towns – have been a deadly battleground, where thousands died in the turf wars of rival gangsters and drug lords. But two years ago – in anticipation of the football World Cup in 2014 and the 2016 Summer Olympics, the Brazilian government launched a new initiative. Since then the Police Pacifying Units (UPP), have moved into 12 favelas, freeing 150,000 people from the control of the gangs and bringing a new calm to embattled neighbourhoods.
→ read full article
---
No More Rage against the Machine
Mark LeVine - Aljazeera, 8 Nov 2010
Where is the anger at the horrors revealed in the latest Wikileaks Iraq war logs? Dishearteningly unsurprising. This somewhat awkward phrase is, to my mind, the best description of the emotional and moral impact of Wikileak's release of 400,000 classified US military documents.
→ read full article
---
Colossus: The Giant Gazan Prison
Larbi Sadiki - Aljazeera, 8 Nov 2010
Gazans need to reclaim their state of dignity and humanity before reclaiming the seemingly illusionary hope of a Palestinian state. A peek inside the 'big prison' reveals the blockade to be multi-layered – affecting economy, polity, diplomacy and security. For most Arabs, that Israel imposes a de-humanising blockade may be easy to explain, but Egypt's role in the blockade defies logical explication. The music one hears from the Egyptian regime and other Arab states about adherence to international agreements convinces neither Arabs nor Westerners.
→ read full article
---
Drug Company Whistleblower Wins Big
Aljazeera – TRANSCEND Media Service, 1 Nov 2010
US woman to receive $96m in "biggest whistleblower award ever" after GlaxoSmithKline is fined for selling faulty drugs.
→ read full article
---
Chilling Reality of Globe's Biodiversity
Steve Chao, in Asia – Aljazeera, 1 Nov 2010
Despite the fact the UN has designated 2010 as the international year of biodiversity, most people only have a rough inkling as to what exactly it means.
→ read full article
---
And the real enemy is …
Lamis Andoni - Aljazeera, 1 Nov 2010
The US will continue to fail to convince Arabs that Iran, not Israel, poses the greatest threat to regional stability…. Washington is truly delusional if it thinks it can defeat Iran by convincing Arabs that its pro-Israeli agenda could bring peace and stability, let alone justice to the region.
→ read full article
---
BP Dispersants 'Causing Sickness'
Dahr Jamail - Aljazeera, 1 Nov 2010
Investigation by Al Jazeera online correspondent finds toxic illnesses linked to BP oil dispersants along Gulf coast.
→ read full article
---
Who do you think you're kidding Mr Geithner?
Abid Ali – Aljazeera, 25 Oct 2010
There's a race going on right now. A "war" if you take the words of Brazil's finance minister, Guido Mantega, to devalue currency. The reason is simple: by keeping your currency low against your competitor you will export more.
→ read full article
---
US: The Dishonest Broker
Avi Shlaim – Aljazeera, 25 Oct 2010
There are many reasons for America's failure to broker a peace deal between Israel and the Palestinians but the most fundamental one is that it is a dishonest broker. As a result of its palpable partiality towards Israel, America has lost all credibility in the eyes not only of the Palestinians but of the wider Arab and Muslim worlds. The so-called peace process has been all process and no peace. Peace talks that go nowhere slowly provide Israel with just the cover it needs to pursue its expansionist agenda on the West Bank. The asymmetry of power between Israel and the Palestinians is so great that only a third party can bridge the gap.
→ read full article
---
Viva Palestina Convoy Reaches Gaza
Aljazeera – TRANSCEND Media Service, 25 Oct 2010
Pro-Palestinian activists enter Gaza through Rafah crossing with $5m of aid for residents of Israeli-blockaded strip.
→ read full article
---
Non-Proliferation Regime 'Bankrupt'
Robert Grenier – AlJazeera, 24 May 2010
The drama over the nuclear deal signed by Brazil, Turkey and Iran demonstrates one thing above all: The bankruptcy of the current non-proliferation regime dominated by the nuclear weapons states.
→ read full article
---
Aid Convoy sets off for Gaza
AlJazeera – TRANSCEND Media Service, 24 May 2010
The biggest attempt by international aid groups to break the Israeli siege on the Gaza Strip has gotten underway.
→ read full article
---
The Tragicomedy of Iran Sanctions
Massoud Parsi – AlJazeera, 24 May 2010
The public relations coup scored by Brazil and Turkey was far greater than a search for solutions to the West's attempted siege of Iran's economy. In a single move, they not only exposed the intransigence of Obama, they showed themselves to be in tune with world opinion. In throwing a direct challenge to the US, they provided a concrete demonstration of a new world order.
→ read full article
---
Iran Accepts Nuclear-Fuel Swap Deal
AlJazeera – TRANSCEND Media Service, 17 May 2010
Iran has signed an agreement brokered by Brazil to ship low-enriched uranium to Turkey in exchange for nuclear fuel for its power plant, according to official media.
→ read full article
---
Facebook Takes Flak over Privacy
Omar Chatriwala - AlJazeera, 17 May 2010
The number of Facebook users interested in deleting their accounts on the website, which boasts more than 400 million registered members, has doubled in the past week, according to figures released by the search engine Google. A website has also now been launched, urging those "sick of Facebook's lack of respect for your data" to quit the website in joint protest on May 31. In the site's first day, it had garnered more than 680 pledges to do so.
→ read full article
---
Growing Outcry over Facebook Privacy Changes
AlJazeera – TRANSCEND Media Service, 17 May 2010
An online backlash against the social website Facebook is gathering strength – and the company's executives have held an emergency meeting to discuss growing concerns about the privacy of its users. According to Google search results, there's been a spike in the number of Facebook users looking to delete their accounts.
→ read full article
---
How Social Media Aided the Stranded
Jacqueline Head - AlJazeera, 26 Apr 2010
When Leila Chirayath Janah found herself stranded in the UK due to the havoc wreaked by Iceland's volcanic ash, she turned to the medium she knew best to work out a way back to San Francisco – online networking.
→ read full article
---
Barak Urges End to Occupation
AlJazeera – TRANSCEND Media Service, 26 Apr 2010
Ehud Barak, Israel's defence minister, has said that his country must recognise that the world will not put up with decades more of Israeli rule over the Palestinian people.
→ read full article
---
ISRAEL PM CANCELS NUCLEAR TALKS
AlJazeera, 12 Apr 2010
Binyamin Netanyahu made the decision after learning that Egypt and Turkey planned to raise the issue of Israel's presumed nuclear arsenal at the conference, a senior Israeli government official was quoted as saying late on Thursday.
→ read full article
---
POPE IN NEW ABUSE COVER-UP CLAIM
Aljazeera, 12 Apr 2010
Pope Benedict XVI is at the centre of fresh allegations that he failed to take action against a paedophile priest when he was a cardinal.
→ read full article
---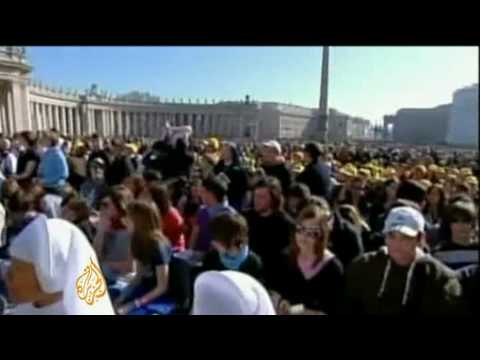 POPE BENEDICT 'NOT INTIMIDATED' BY SEX SCANDAL 'GOSSIP'
Tim Friend – AlJazeera, 5 Apr 2010
Pope Benedict XVI has told thousands gathered for prayers on Palm Sunday that the church will not be "intimidated" by the media, as the paedophilia scandal plaguing the Vatican continues. In a service that marks the last days of the life of Jesus Christ at St Peter's Square, the leader of the world's Roman Catholics […]
→ read full article
---
CAMBODIANS HIT AS MEKONG DRIES UP
Wayne Hay – AlJazeera, 5 Apr 2010
Nations around the Mekong are meeting in Thailand to discuss the vital river's low water levels. The once mighty Mekong is at a 50-year low in parts of Thailand and Laos. Chinese companies have started construction on two hydroelectric dams in Cambodia, one on a tributary of the river. However, the Cambodia government has much […]
→ read full article
---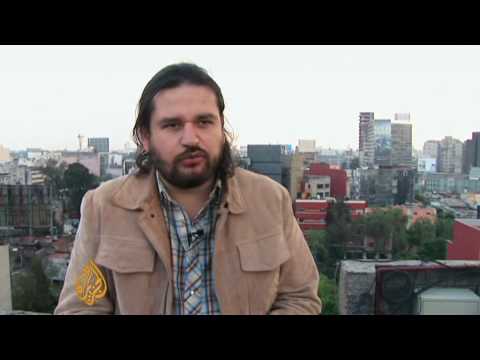 MEXICO 'FAVOURS' SINALOA CARTEL
AlJazeera, 28 Mar 2010
Al Jazeera has put together a 3-minute video which asks whether the Mexican government is "favoring" the country's most powerful drug gang, the Sinoloa Cartel. After watching the video, you'll wonder who's really running the country? Can one gang really have this much power? And what does it say about US policy towards Mexico; is […]
→ read full article
---
US & UK HAVE NEW PARIAH STATE: ISRAEL
Clayton Swisher – AlJazeera, 28 Mar 2010
It's a strange time to be in Washington, and hard for me to come to grips with the fact that I'm witnessing the worst crisis in the history of US-Israeli relations. It's less about the fact that a visiting Israeli Prime Minister was sneaked in to the White House to avoid the media and sent […]
→ read full article
---
LITTLE CELEBRATION AS CITES ENDS
Nick Clark – AlJazeera, 26 Mar 2010
It is to be expected that there will always be winners and losers at international summits, but the list of victors at the Convention on International Trade in Endangered Species of Wildlife, Fauna and Flora (Cites), which concluded on Thursday in Qatar, has been spectacularly short. Cites, the only UN body with the power to […]
→ read full article
---
US AND RUSSIA AGREE NUCLEAR DEAL
AlJazeera, 26 Mar 2010
Barack Obama, the US president, and Dmitry Medvedev, his Russian counterpart, have finalised the terms of a new nuclear arms reduction agreement. The two leaders approved the deal for a successor to the landmark Strategic Arms Reduction Treaty (Start), which will cut the amount of missiles deployed by both countries by one third, following a […]
→ read full article
---
UN RIGHTS BODY CENSURES ISRAEL
AlJazeera, 26 Mar 2010
The United Nations Human Rights Council has passed three resolutions condemning Israel over its policies in occupied Palestinian and Syrian territories. However, the United States voted against them all. Another resolution, calling for a fund to compensate Palestinians who suffered losses during Israel's offensive in Gaza 14 months ago, is expected to be passed on […]
→ read full article
---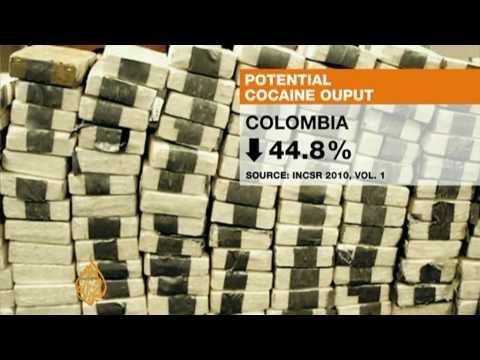 PERU FARMERS ABANDON COCA
Rosiland Jordan - AlJazeera, 2 Mar 2010
Peru has long been one of the world's largest producers of coca, the plant often used to produce cocaine. It figures alongside Afghanistan, Colombia and Mexico in the list of countries where growing plants that can yield narcotics is a multibillion-dollar industry. Although Peru has seen a recent surge in the coca production, a United […]
→ read full article
---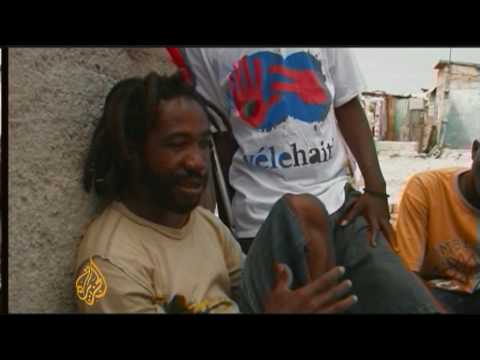 HAITI LEADERS FACE PUBLIC ANGER
Sebastian Walker in Port-au-Prince - AlJazeera, 16 Feb 2010
Almost five weeks after Haiti's earthquake, the fallout from the disaster is spilling into the political arena. Haitians angry at what they feel is the government's mishandling of the crisis, are rallying for the return of the former president, Jean-Bertrand Aristide. 3:21-Min. videoCLICK TO VIEW
→ read full article
---
BREAK THE SILENCE ON IRAN
Lamis Andoni – AlJazeera, 13 Feb 2010
Analyst says Arabs can no longer afford to ignore Tehran's human rights abuses.Three decades ago, the Iranian revolution inspired generations of Arabs and infused in them a spirit of resistance to foreign intervention. It came at a time when many Arabs had been disheartened by the 1979 Camp David agreement between Israel and Egypt, and […]
→ read full article
---
SOUTH AFRICA'S DATE WITH DESTINY
Mike Hanna in Africa – AlJazeera, 7 Feb 2010
Mike Hanna remembers the day in February 1990 when South Africa began its march to democracy. The image that stuck with me that bright February morning was never filmed or photographed. A pair of white police officers were watching a video feed from parliament just over the cobble-stoned street from where they were standing: FW […]
→ read full article
---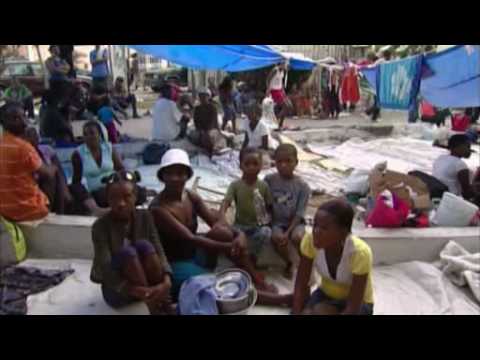 MEDIA COVERAGE OF HAITI
AlJazeera, 28 Jan 2010
The story of the aftermath of the Haitian earthquake and the challenges for the media in covering the disaster. Plus Google's threat to pull out of China and what this means for people inside and outside the country. 12:49-Min. YouTube VideoCLICK TO VIEW – ALJAZEERA
→ read full article
---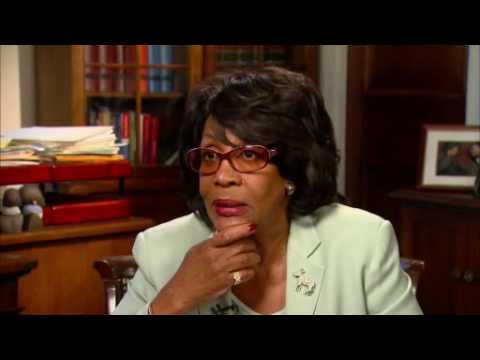 FOCUS ON HAITI: THE POLITICS OF RICE – (PART 1)
Avi Lewis - AlJazeera, 26 Jan 2010
In 2008, in the midst of the global food crisis, we travelled to Haiti to look at the politics of rice – how such a fertile country became dependent on food aid. In the wake of this current disaster, that dependence is – initially – going to deepen. But as relief efforts slowly turn to […]
→ read full article
---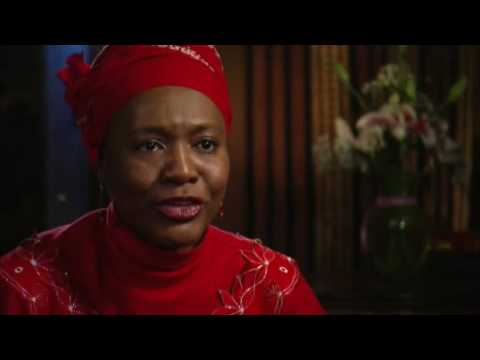 FOCUS ON HAITI: THE POLITICS OF RICE (PART 2)
Avi Lewis - AlJazeera, 26 Jan 2010
In 2008, in the midst of the global food crisis, we travelled to Haiti to look at the politics of rice – how such a fertile country became dependent on food aid. In the wake of this current disaster, that dependence is – initially – going to deepen. But as relief efforts slowly turn to […]
→ read full article
---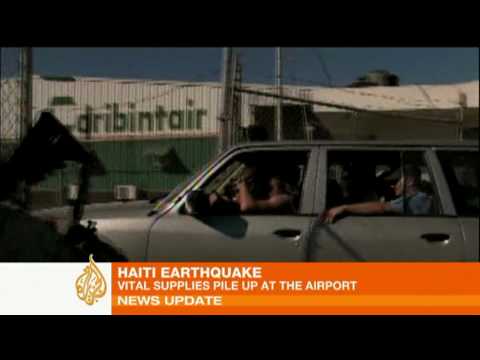 DISPUTES EMERGE OVER HAITI AID CONTROL
AlJazeera, 21 Jan 2010
"We don't need troops, we need supplies. We are not at war."Jan. 17, 2010 – In rural towns and villages survivors have largely been left to fend for themselves. Al Jazeera's Sebastian Walker reports from Port Au Prince, the capital. After a relatively slow start, US forces appear to be taking the lead in organising […]
→ read full article
---
UNCOMFORTABLY NUMB
AlJazeera, 21 Jan 2010
The underground tunnels between Egypt and Gaza may be a lifeline for those trapped inside the blockaded Strip, but along with the clothes, furniture and food that make their way through the tunnels, a dangerous drug – Tramadol – is also slipping through. Tramal, as it is known in Gaza, is a dangerously addictive painkiller […]
→ read full article
---
PORTUGAL PASSES GAY MARRIAGE BILL
AlJazeera, 9 Jan 2010
Portugal's parliament has approved plans to legalise gay marriage, paving the way for the country to become the sixth in Europe to allow homosexuals to get married.The government bill was passed by 123 votes to 99 on Friday, with the opposition voting against it and calling for a national referendum on the issue. Gay rights […]
→ read full article
---
ANTI-WHALING BOAT SINKS AFTER CLASH
Aljazeera, 8 Jan 2010
A Japanese whale-hunting vessel has struck a high-tech speed boat run by anti-whaling campaigners, sinking it in Antarctic waters, the activists say.The boat's six-person crew were safely rescued after Wednesday's incident. The development comes as Australia's government comes under pressure from politicians to block "spy flights" launched by Japan from Australian airports to obstruct the […]
→ read full article
---
CUBA SEEKS 'SUSTAINABLE SOCIALISM'
Tom Fawthrop - Aljazeera, 2 Jan 2010
In 2010, Cuba marks the 51st anniversary of the revolution that transformed the Caribbean nation from a sleazy centre of casinos run by US gangsters, to the only outpost of socialism in the Americas – defying US superpower only 90 miles from the shores of Florida. That Cuba's defiant brand of socialism has survived so […]
→ read full article
---
US REJECTS LANDMINE BAN TREATY
Aljazeera, 25 Nov 2009
The US administration has rejected a global treaty, supported by more than 150 countries, banning the use of landmines.The state department explained the decision on Tuesday, saying a policy review had found the US could not meet its "national defence needs" without landmines. "This administration undertook a policy review and we decided that our landmine […]
→ read full article
---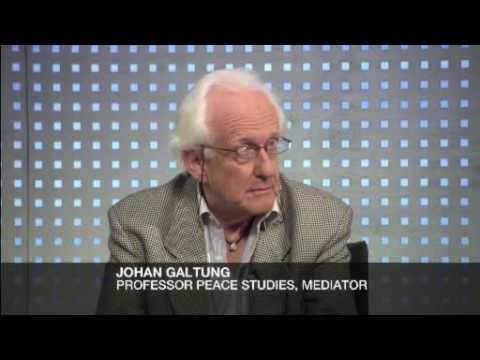 Waging Peace: Interview with Prof. Johan Galtung (Part 2)
Riz Khan - Aljazeera, 19 Nov 2009
Interview with Prof. Johan Galtung and Amb. Alvaro de Soto. Washington-DC, Nov 16 2009. In a world of war and conflict, is the idea of waging peace naive? Riz Khan talks to two of the world's leading voices on conflict resolution, Johan Galtung and Alvaro de Soto. Galtung, a Norwegian mathematician and sociologist, is also […]
→ read full article
---
IF YOU CAN'T BEAT THEM, JOIN THEM
Alan Fisher - Aljazeera, 18 Nov 2009
When I arrived in Northern Ireland, 17 years ago last month it appeared the violence there would never end. The Irish Republican Army (IRA) was committed to its long war, the British were too strong militarily to be defeated and if, somehow, the two parts of the island ever became one, what had been a […]
→ read full article
---
YEMEN'S COMPLEX REALITY
Hashem Ahelbarra – Aljazeera, 18 Nov 2009
The war in Saada is perhaps the most misunderstood conflict in the world. And the reason is the very complex tribal, religious and political make up of Yemen.For centuries, Yemen had been shattered into a mosaic of kingdoms or sultanates – a Shia Zaidi Imamate in the north and Sunni Sultanates in the south. That […]
→ read full article
---
BRAZIL: DEFORESTATION DOWN, CARBON EMISSION CUTS UP
Aljazeera, 15 Nov 2009
Sunday, Nov 15 2009 – It's been an eventful past 48 hours in Brazil related to the environment.Brazilians woke up this morning to front page news that deforestation had fallen 46% in the Brazilian Amazon from August 2008 to July 2009, according to the National Institute for Space Research (referred to as INPE in Brazil), […]
→ read full article
---
MATTHEW HOH
Riz Khan – Aljazeera, 4 Nov 2009
Just last week, Matthew Hoh, the former US senior civilianrepresentative in Afghanistan, announced his resignation saying he nolonger saw the value in continued US involvement in what wasessentially "a 35-year-old civil war". Will the US send 44,000 more troops to Afghanistan as part of a counter insurgency strategy or will it instead opt for a […]
→ read full article
---
ISRAEL PUSH TO CHANGE LAWS OF WAR
Aljazeera, 28 Oct 2009
Israel's prime minister has instructed his government to draw up plans for a "world wide campaign" to lobby for changes in the international laws of war. The order from Binyamin Netanyahu follows a special cabinet meeting on Tuesday to discuss Israel's response to the UN's Goldstone report, which condemned Israel's actions during the 22-day war […]
→ read full article
---
TURKEY REJECTS ISRAEL NATO EXERCISE
Aljazeera, 11 Oct 2009
The Israeli military says Ankara has prevented an annual air force drill in Turkey from taking place because of its demand that there be no Israeli participation. The annual drill was scheduled to begin on Monday, 12th October, with air forces from the US and Italy. But according to the Israeli Haaretz newspaper, both Washington […]
→ read full article
---
OBAMA: I DO NOT DESERVE NOBEL PRIZE
Aljazeera, 10 Oct 2009
Barack Obama, the US president, has said he is "surprised and deeply humbled" after being awarded the Nobel Peace Prize for 2009, less than a year after taking office. Speaking in Washington, Obama said he did "not feel that I deserve to be in the company of so many of the transformative figures who have […]
→ read full article
---
VENEZUELA HOSTS AFRO-LATINO SUMMIT
Aljazeera, 27 Sep 2009
Venezuela's president has urged leaders from Africa and South America to help form a "multipolar" world to counter Western economic dominance. Hugo Chavez told the second South America-Africa (ASA) summit held at the Venezuelan resort of Isla Margarita, that the summit would help the mainly poor nations improve ties and rely less on Europe and […]
→ read full article
---
UN: IRAN HITS OUT AT WESTERN'TERROR'
Aljazeera – Sep 24 2009, 24 Sep 2009
Iran's president has launched a scathing attack on Western powers, accusing them of spreading "war, bloodshed, aggression, terror and intimidation" in the Middle East and Afghanistan.Mahmoud Ahmadinejad told the UN General Assembly on Wednesday that Tehran was "prepared to warmly shake all those hands which are honestly extended to us". But he accused the West […]
→ read full article
---
US CHANGES TACK TO 'ENGAGE' MYANMAR
Aljazeera, 24 Sep 2009
The United States has signalled a sharp shift in its policy towards Myanmar.Acknowledging that the past policy of isolation and punishment had failed to produce desired results, Hillary Clinton, the US secretary of state, said Washington would now engage directly with the country's military government. "We believe that sanctions remain important as part of our […]
→ read full article
---
GALLUP PAKISTAN SURVEY: STATE OF THE NATION
Aljazeera.net, 9 Aug 2009
An exclusive Al Jazeera survey of public opinion in Pakistan has revealed widespread disenchantment with the United States for interfering with what most people consider internal Pakistani affairs. Gallup Pakistan, an affiliate of the Gallup International polling group, carried out the survey. The field work was done among more than 2,500 men and women across […]
→ read full article
---
KENYA FUELS ITS FIGHT AGAINST POVERTY
Aljazeera.net, 16 Feb 2009
Kenya is promoting the harvesting of the jatropha tree, a source of biofuel that can be used to power anything from aircrafts to cookers, as a way out of poverty for many of the country's poor. 2:44-Min VideoCLICK TO VIEW
→ read full article
---
KYRGYZ CLOSURE OF U.S. BASE 'FINAL'
Aljazeera.net, 6 Feb 2009
Krygystan's government has said it will not go back on its decision to close US air base on its territory, despite Washington insisting that talks over the facility are continuing. The Manas base in the former Soviet republic is used to supply US troops fighting in Afghanistan. "The decision has been made," Aibek Sultangaziyev, a […]
→ read full article
---
"WSF HAD A PROPHETIC VOICE"
Aljazeera.net, 1 Feb 2009
Walden Bello has attended every World Social Forum. He is a senior analyst at Focus on Global South, president of the Freedom from Debt Coalition and a professor at the University of the Philippines. As the WSF was winding down in Belem in Brazil, Al Jazeera's Gabriel Elizondo spoke with Bello about his thoughts on […]
→ read full article
---
ISRAEL'S 'FAIT ACCOMPLI' IN GAZA
Eric Margolis - Aljazeera, 7 Jan 2009
There are two completely different versions of what is currently happening in Gaza. In the Israeli and North American press version, Hamas – "Islamic terrorists" backed by Iran – have in an unprovoked attack fired deadly rockets on innocent Israel with the intent of destroying the Jewish state. North American politicians and the media say […]
→ read full article
---
ISRAEL BLOCKS 'SIEGE-BUSTING' SHIP
Aljazeera.net – Sun Dec 7/08, 7 Dec 2008
Special security forces have been deployed in and around Jaffa's streets and port in order to stop a ship carrying medical and food supplies reaching Gaza. Elias Karram, Al Jazeera's correspondent in Jaffa, said on Sunday that the ship had been prevented from docking at the small city port where it was due to pick […]
→ read full article
---
US CHARITY GUILTY OF FUNDING HAMAS
Aljazeera.net, 25 Nov 2008
A US court has convicted a Muslim charity and five of its former leaders of all 108 charges in the largest "terrorism" financing trial in US history. The Texas jury reached its verdict on Monday [24 Nov.] after eight days of deliberations over whether the former Holy Land Foundation for Relief and Development, once the […]
→ read full article
---
CHAGOS ISLANDERS DEALT COURT BLOW
Aljazeera.net, 22 Oct 2008
The British government has won its appeal over court rulings that allowed displaced Chagos Islands inhabitants to return to their homes in the Indian Ocean archipelago. The decision by the House of Lords, the UK's upper house of parliament, on Wednesday, overturns earlier rulings that said the method used to block the return of the […]
→ read full article
---
ROMA STUDENT OFFERS BEACON OF HOPE
Barnaby Phillips - Aljazeera Europe Correspondent, 12 Oct 2008
A few months ago, I travelled to Naples, in Italy, to report on hostility against the Roma, or Gypsy, people. Neapolitans blamed the Roma for a crimewave, and burnt down one of their camps. The story was posted on You Tube by Al Jazeera Here is a sample of some of the comments posted […]
→ read full article
---