Articles by Daniel Kovalik
We found 3 results.
---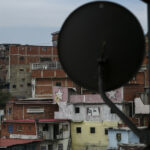 US' Attempts to Wall Itself Off from Terror Unleashed by Years of Its Brutal Intervention in Guatemala Are Cruel and Immoral
Daniel Kovalik | RT - TRANSCEND Media Service, 1 Mar 2021
24 Feb 2021 – One thing Americans fail to understand is that wars and military interventions against other countries have profound effects that can last for many decades. The effects do not simply end with the signing of a peace treaty or the withdrawal of troops. There may be no better example of this than the case of US intervention in Guatemala beginning almost 70 years ago.
→ read full article
---
"Failed Everywhere It's Been Tried" – The Deadly Wages of Free Trade
Daniel Kovalik - CounterPunch, 20 Jan 2014
Since the passage of the Colombia FTA the violence has only increased and sadly bears resemblances to the violence in Ciudad Juarez, Mexico after the passage of NAFTA. The founding father of the "free trade" treaty, former President Bill Clinton, admitted to the US Senate in 2010 that it has "failed everywhere it's been tried."
→ read full article
---
The ICC and Colombia: Massacres under the Looking Glass
Daniel Kovalik - CounterPunch, 17 Dec 2012
The International Criminal Court (ICC) just published [Nov 2012] its Interim Report on Colombia. The ICC's conclusion in the report is that the worst crimes of the Colombian military – the "false positive" killings in which the military killed around 3,000 innocent civilians and dressed them up to appear as guerillas – "occurred with greatest frequency between 2004 and 2008."
→ read full article
---