Articles by Jack Rasmus
We found 5 results.
---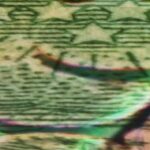 State Surveillance Exponential Expansion through Advanced Wireless Technologies
Jack Rasmus - TRANSCEND Media Service, 7 Dec 2020
A Short Comment on a Big Danger – Not only would the government know your geographical location via the GPS signal to your cellphone. They'd know what you are doing. And with whom. A political gathering would allow them to see all the owners of other cellphones in the vicinity of a protest or demonstration. How many are gathering at a particular street or location. The direction they might be heading. Or whether there's an organization meeting in a hall or room and who (with a cellphone as well) might be attending.
→ read full article
---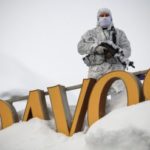 Global Economy on the Brink as Davos Crowd Parties On
Dr. Jack Rasmus – Global Research, 28 Jan 2019
23 Jan 2019 – At Davos, Switzerland every year the global capitalist elite gather to party…and to prepare for the year ahead. This year more than 1500 private jets reportedly fly in. Wealthy celebrities are invited to entertain them after evening dinner and cocktails. But the real networking goes on privately afterwards, in small groups or one on one, among the big capitalists themselves or in private meetings with heads of state, finance ministers, and central bank chairmen.
→ read full article
---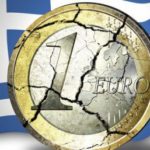 What Is Financial Imperialism? Looting Greece
Dr. Jack Rasmus – Global Research, 3 Sep 2018
24 Aug 2018 – This month, August 2018, marks the 'end' of the 3rd debt bailout of Greece, 2015-18. If one were to believe the European and US press, Greece has now recovered and emerged from the bailout and its now nearly decade-long debt crisis, and the depression it created. But that conclusion couldn't be further from the truth.
→ read full article
---
How Capitalist Banks Are Creating the Next Financial Crisis
Jack Rasmus – teleSUR, 21 Aug 2017
The Fed is on the verge of another major disastrous monetary policy shift and experiment. Anyone want to buy the Brooklyn Bridge? I think they're also trying to sell that as well.
→ read full article
---
Who Profited from the $440 Billion Greek Bailout? Not Greeks
Jack Rasmus – teleSUR, 29 Aug 2016
Hundreds of billions of dollars in loans haven't helped the Greek economy or its people.
→ read full article
---