Articles by James K. Galbraith
We found 6 results.
---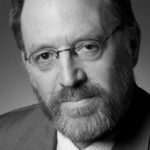 The Choking of the Global Minotaur
James K. Galbraith | Popular Resistance – TRANSCEND Media Service, 22 Nov 2021
21 Nov 2021 – The supply disruptions plaguing the US economy are not the result of "excessive demand," "central planning," or a lack of efficiency. Rather, it is that a logistics ecosystem that was developed to feed the beast of American consumption was not designed for a pandemic.
→ read full article
---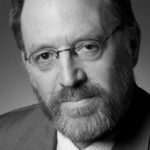 Modern Monetary Realism
James K. Galbraith | Project Syndicate – TRANSCEND Media Service, 3 Jun 2019
Is Modern Monetary Theory (MMT) a potential boon to economic policymakers, or, as Harvard's Kenneth Rogoff recently argued, a threat to "the entire global financial system" and the front line of the "next battle for central-bank independence"?
→ read full article
---
Greece: Only the "No" Can Save Europe
James K. Galbraith – TRANSCEND Media Service, 6 Jul 2015
The irony of the case is that the true hope – the only hope – for Europe lies in a "No" vote on Sunday, followed by renewed negotiations and a better deal. "Yes" is a vote for fear, against dignity and independence. Fear is powerful – but dignity and independence have a way of coming back.
→ read full article
---
Reading the Greek Deal Correctly
James K. Galbraith – Common Dreams, 2 Mar 2015
Alexis Tsipras stated it correctly. Greece won a battle and the war continues. But the political sea-change that SYRIZA's victory has sparked goes on. Greece has already changed; there is a spirit and dignity in Athens that was not there six months ago. Soon enough, new fronts will open in Spain, then perhaps Ireland, and later Portugal, all of which have elections coming.
→ read full article
---
Kapital for the Twenty-First Century?
James K. Galbraith – Dissent Magazine, 12 May 2014
Capital in the Twenty-First Century is a weighty book, replete with good information on the flows of income, transfers of wealth, and the distribution of financial resources. Piketty rightly argues that good economics must begin—or at least include—a meticulous examination of the facts.
→ read full article
---
Why the 'Experts' Failed to See How Financial Fraud Collapsed the Economy
James K. Galbraith - AlterNet, 17 May 2010
I write to you from a disgraced profession. Economic theory, as widely taught since the 1980s, failed miserably to understand the forces behind the financial crisis.
→ read full article
---