Articles by Mariam Barghouti
We found 3 results.
---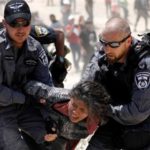 Bulldozing Palestine, One Village at a Time
Mariam Barghouti – Al Jazeera, 16 Jul 2018
10 Jul 2018 – Israel wants the village of Khan al-Ahmar razed to the ground to cut off Jerusalem from the West Bank. We will continue to stand with their residents because their resistance is part of the greater struggle against the entire framework of Israel's brutal settler-colonialism.
→ read full article
---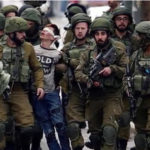 (Français) La malhonnêteté des grands médias à l'égard de la Palestine
Mariam Barghouti | Investig'Action – TRANSCEND Media Service, 22 Jan 2018
18 Jan 2018 – La photo de l'adolescent de 16 ans, Fawzi al-Junaidi, les yeux bandés, contusionné, et entouré d'une douzaine de soldats israéliens, a fait le tour des médias sociaux. On a vu en lui un emblème de l'oppression israélienne.
→ read full article
---
How Factionalism Is Killing the Palestinian Struggle
Mariam Barghouti – Al Jazeera, 20 Feb 2017
19 Feb 2017 – In the first month of 2017, Gazans hit the streets to protest against the daily electricity cuts in the strip. Political leaders seized the opportunity to blame each other, turning it into a Hamas v Fatah debate. Factions have not only monopolised Palestinian politics but have also suffocated the youthful spirit of the struggle.
→ read full article
---