Articles by Michelle Broder Van Dyke
We found 2 results.
---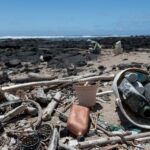 Welcome to Hawaii's 'Plastic Beach', One of the World's Dirtiest Places
Liz Barney and Michelle Broder Van Dyke – The Guardian, 13 Jan 2020
10 Jan 2020 – Hawaii has long evoked images of a Pacific paradise but Kamilo Beach, located on the Big Island, presents a starkly different reality.
→ read full article
---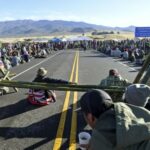 'A New Hawaiian Renaissance': How a Telescope Protest Became a Movement
Michelle Broder Van Dyke – The Guardian, 19 Aug 2019
17 Aug 2019 – On Hawaii's Big Island, a protest against a $1.4bn observatory on Mauna Kea, a mountain considered sacred by many Native Hawaiians, is entering a second month. In that time, the protest site has swelled from a few hundred to several thousands, attracted celebrity visitors, and built a community of Native Hawaiians who see it as a pivotal moment.
→ read full article
---