Articles by Nanjala Nyabola
We found 4 results.
---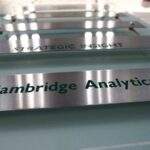 Cambridge Analytica and the End of Elections
Nanjala Nyabola – Al Jazeera, 27 Jan 2020
18 Jan 2020 – The latest Cambridge Analytica leaks show just how compromised voting – one of the pillars of democracy – has become. The future of elections is at stake, and this is just one part of the emerging picture.
→ read full article
---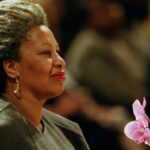 The Eternal Fruit of Toni Morrison's Iroko Tree
Nanjala Nyabola – Al Jazeera, 16 Sep 2019
Toni Morrison was and forever will be an inspiration for those who seek to set their imagination free.
→ read full article
---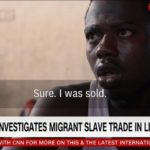 What Libya's "Slave Auctions" Tell Us about the Humanitarian System
Nanjala Nyabola | IRIN – TRANSCEND Media Service, 11 Dec 2017
The CNN film was a shock. But it's nothing new: racism is at the heart of the refugee and migrant crisis. It's Time to Talk about Race and Racism
→ read full article
---
Why Do Western Media Get Africa Wrong?
Nanjala Nyabola – Al Jazeera, 6 Jan 2014
There are fundamental differences in how Western and African media cover African events. Ask Africans what they think and have them tell their own stories, instead of co-opting them to undermine or reinforce existing narratives among the Western audience.
→ read full article
---