Articles by Public Radio International
We found 5 results.
---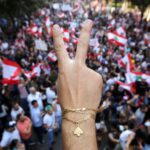 What Makes a Protest Effective?
Public Radio International – TRANSCEND Media Service, 28 Oct 2019
21 Oct 2019 – Major protests have exploded across the world over the past week, with people taking to the streets in Lebanon, Barcelona and Chile. That's on top of recent demonstrations in Hong Kong, Haiti, Iraq and elsewhere. So, what makes a protest effective?
→ read full article
---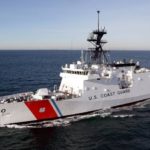 The US Coast Guard Is Operating Floating Prisons in the Pacific Ocean, Outside US Legal Protections
Traci Tong | Public Radio International - TRANSCEND Media Service, 4 Dec 2017
24 Nov 2017 – If you've followed the War on Terror at all, you're almost certainly familiar with the US detention facility at Guantánamo Bay, Cuba — a US prison that exists outside the realm of the US justice system. Now, it turns out, there's a secret US detention system in the War on Drugs, too — and this one is aboard US Coast Guard cutters sailing in the Pacific Ocean.
→ read full article
---
The 'Ethnic Cleansing' of Myanmar's Rohingya Community Is Underway
Public Radio International – TRANSCEND Media Service, 12 Dec 2016
Myanmar, formerly known as Burma, is often seen as a place of military rule, gradually moving towards democracy. But in recent weeks, a new story has emerged: what one UN official called the "ethnic cleansing" of a religious minority.
→ read full article
---
This Muslim Purge in Myanmar Is So Awful You Can See It from Space
Patrick Winn - Public Radio International, 21 Nov 2016
15 Nov 2016 – Along Myanmar's marshy coastline, villages keep going up in flames. All of them belong to the Rohingya, a horribly persecuted Muslim group. The arsonists? Muslims themselves, according to the army. The Rohingya, we are told, are burning their own homes to attract well-armed government platoons — and then sprinting at them with knives, berserker style, so that they can get mowed down by the dozens.
→ read full article
---
During WWII European Refugees Fled to Syria – Here Is What the Camps Were Like
Evan Taparata and Kuang Keng Kuek Ser – Public Radio International-PRI, 30 May 2016
Since civil war erupted in Syria five years ago, millions of refugees have sought safe harbor in Europe by land and by sea, through Turkey and across the Mediterranean. Refugees crossed these same passageways 70 years ago. But they were not Syrians and they traveled in the opposite direction. At the height of World War II, the Middle East Relief and Refugee Administration (MERRA) operated camps in Syria, Egypt and Palestine where tens of thousands of people from across Europe sought refuge.
→ read full article
---