Articles by Riccardo Petrella
We found 2 results.
---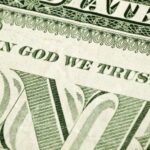 My Name Is ARMFIN. I Am the God of Total Power
Riccardo Petrella | Pressenza – TRANSCEND Media Service, 11 Jul 2022
7 Jul 2022 – My identity code is UCT. It stands for Universal Capitalist Theology. It is a theology because I talk about myself, about God. It is universal because it cannot be otherwise. Theology has no boundaries of time and space, it is 'one', and human history tends 'towards the one' (universal).
→ read full article
---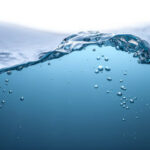 Water, "the Ultimate Commodity", (*) Has Entered the Stock Market. Poor Water!
Riccardo Petrella | Pressenza - TRANSCEND Media Service, 4 Jan 2021
31 Dec 2020 – Entering the stock exchange is the result of a long series of steps. In the beginning there was …. the 'petrolization' of water. They announced it, proclaimed it since the 1970s. The "petrolization of water" (1) has driven the way we imagine and see water in industrialized and "developed" societies. Thus, in 2020, black gold […]
→ read full article
---