Articles by Robert Roth
We found 8 results.
---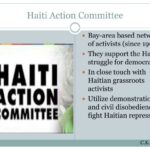 Building Solidarity with Haiti's Popular Movement
Robert Roth | Haiti Action Committee - TRANSCEND Media Service, 26 Jul 2021
It is imperative that we respect the people's aspirations for progress and for a just society. It is paramount that we stand in solidarity with the people's protests demanding a new form of state. The nation deserves a new system that is more in harmony with the dreams of our founders, a new vision of the republic rooted in justice, transparency and participation.
→ read full article
---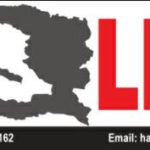 The Final Chapter Has Still Not Been Written: Remembering the 2004 Coup in Haiti
Robert Roth | Haiti Action Committee - TRANSCEND Media Service, 9 Mar 2020
On February 29, 2004, the democratically elected government of President Jean-Bertrand Aristide of Haiti was overthrown by a violent coup.  This was the second U.S.-sponsored coup against a popularly elected Aristide government, the first one taking place in 1991 after he had served only eight months in office. 
→ read full article
---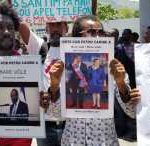 Haiti: Roots of an Uprising
Robert Roth | International Committee – TRANSCEND Media Service, 10 Sep 2018
On July 6, 2018, Haiti exploded. By the tens of thousands, Haitians poured into the streets of Port-au-Prince to demand the resignation of President Jovenel Moise. The contrast could not be more stark — education or militarism, democracy or authoritarian rule, inclusion or exclusion, development or corruption, self-determination or occupation. With the July uprising, the Haitian people have once again made known their choice.
→ read full article
---
Haiti in Crisis: What Next after the Stolen Election?
Robert Roth | Haiti Action Committee – TRANSCEND Media Service, 23 Oct 2017
MINUSTAH, which has functioned as a colonial overseer since the 2004 coup, is set to scale down its operation, but will remain in Haiti as United Nations Mission For Justice Support. MINUJUSTH will consist of 1185 police officers, and will continue to train and support the Haitian National Police – the same police that beat, tear-gassed and shot pro-democracy protesters during the last electoral cycle.
→ read full article
---
What's Really Happening in Syria
Robert Roth | Syria Solidarity Movement – TRANSCEND Media Service, 27 Feb 2017
5 Feb 2017 – If you try to follow events in the mainstream media, you may have noticed that they routinely refer to Syrian President Bashar al Assad as a "brutal dictator". Assad is supposed to have responded to peaceful protests with repressive violence and by "killing his own people". The U.S., UK, Saudi Arabia, and Qatar continue to maintain that "Assad must go". I disagree with all of that, as I'll explain in this article. I spent 25 years prosecuting lies in commerce for the people of New York and Oregon. I prepared this primer to help you cut through the lies and get at the truth about Syria.
→ read full article
---
Haiti Rises: A Time for Solidarity
Nia Imara and Robert Roth – Haiti Action Committee, 22 Feb 2016
We say NO, WE WILL NOT OBEY ILLEGITIMATE OFFICIALS. Self-defense is a legitimate universal law. Civil-Disobedience is an accepted universal right when a people confronts an illegal regime. The right to elect a government is universally accepted as a way for people to protect its existence. Today, confronted by the danger presented by local and international colonialists, the Haitian people have started a RESISTANCE FOR EXISTENCE movement.
→ read full article
---
HAITI: DISASTER CAPITALISM ON STEROIDS
Robert Roth, 14 Mar 2010
An interview with Robert Roth"Two months after the devastating earthquake, the situation in Haiti is downright criminal," says Robert Roth. According to the spokesperson of the activist network Haiti Action Committee, major western players such as the US are more interested in defending their own geopolitical interests in Haiti than truly helping the hardly hit […]
→ read full article
---
POLITICS OF THE EARTHQUAKE: RESPECT THE PEOPLE OF HAITI
Robert Roth - Haiti Action Committee, 18 Jan 2010
In June of 2004, I went to Haiti with two other members of the Haiti Action Committee. We were there to investigate the effects of the political earthquake in which the democratically elected government of President Jean-Bertrand Aristide had been overthrown by a coup orchestrated by the United States, France and Canada. What we saw […]
→ read full article
---