This Week in History
HISTORY, 31 Aug 2015
Satoshi Ashikaga – TRANSCEND Media Service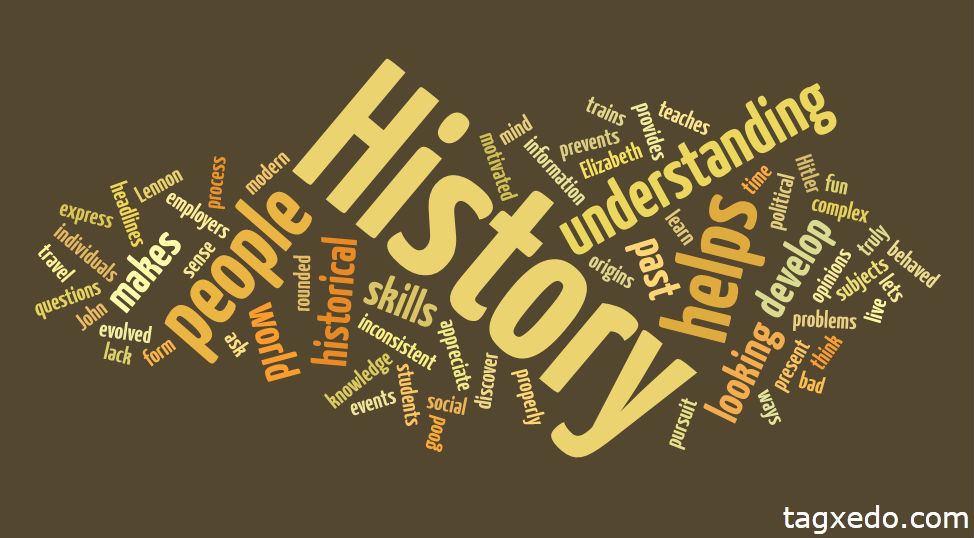 Aug 31-Sep 6
QUOTE OF THE WEEK:
"All formal dogmatic religions are fallacious and must never be accepted by self-respecting persons as final." – Hypatia of Alexandria
AUGUST 31
2014  Protests erupt after China issues a decision to not allow free elections in Hong Kong, instead requiring government approval of any candidate running for office.
2010  In Sudan, the People's Liberation Army announces it will demobilize its child soldiers by the end of 2010.
2006  Edvard Munch's famous painting The Scream, stolen on August 22, 2004, is recovered in a raid by Norwegian police.
2005  A stampede on Al-Aaimmah bridge in Baghdad kills 1,199 people.
1999  The first of a series of bombings in Moscow kills one person and wounds 40 others.
1998  North Korea reportedly launches Kwangmyŏngsŏng-1, its first satellite.
1997  Diana, Princess of Wales, her companion Dodi Fayed and driver Henri Paul die in a car crash in Paris.
1996  Saddam Hussein's troops seized Irbil after the Kurdish Masoud Barzani appealed for help to defeat his Kurdish rival PUK.
1994  The Provisional Irish Republican Army declares a ceasefire.
1992  Pascal Lissouba is inaugurated as the President of the Republic of the Congo.
1991  Kyrgyzstan declares its independence from the Soviet Union.
1986  The Soviet passenger liner Admiral Nakhimov sinks in the Black Sea after colliding with the bulk carrier Pyotr Vasev, killing 423.
1982  Anti-government demonstrations are held in 66 Polish cities to commemorate the second anniversary of the Gdańsk Agreement.
1982  USSR performs underground nuclear test.
USSR's Nuclear Weapons Tests:
Effect and/or Impact of Nuclear Weapons Tests:
Underground Nuclear Tests:
1980  Flood in Ibadan after 12 hours of heavy downpour killed over 300 people and properties worth million destroyed.
1980  After two weeks of nationwide strikes, the Polish government was forced to sign the Gdańsk Agreement, allowing for the creation of the trade union Solidarity.
1978  US performs nuclear test at Nevada Test Site.
1965  The Aero Spacelines Super Guppy aircraft makes its first flight.
1963  North Borneo (now Sabah) achieve a self governance.
1962  Trinidad and Tobago becomes independent.
1958  A parcel bomb sent by Ngo Dinh Nhu, younger brother and chief adviser of South Vietnamese President Ngo Dinh Diem, fails to kill King Norodom Sihanouk of Cambodia.
1957  The Federation of Malaya (now Malaysia) gains its independence from the United Kingdom.
1949  The retreat of the Democratic Army of Greece in Albania after its defeat on Gramos mountain marks the end of the Greek Civil War.
1945  The Liberal Party of Australia is founded by Robert Menzies.
1941  World War II: Serbian paramilitary forces defeat Germans in the Battle of Loznica.
1939  Nazi Germany mounts a staged attack on the Gleiwitz radio station, creating an excuse to attack Poland the following day thus starting World War II in Europe.
1935  In an attempt to stay out of the growing turmoil in Europe, the United States passes the first of its Neutrality Acts.
1936  Radio Prague, now the official international broadcasting station of the Czech Republic, goes on the air.
1920  The first radio news program is broadcast by 8MK in Detroit, Michigan.
1920  Polish-Bolshevik War: A decisive Polish victory in the Battle of Komarów.
1918  World War I: Start of the Battle of Mont Saint-Quentin, a successful assault by the Australian Corps during the Hundred Days Offensive.
1907  Count Alexander Izvolsky and Sir Arthur Nicolson sign the St. Petersburg Convention, which results in the Triple Entente alliance.
1897  Thomas Edison patents the Kinetoscope, the first movie projector.
1895  German Count Ferdinand von Zeppelin patents his Navigable Balloon.
1888  Mary Ann Nichols is murdered. She is the first of Jack the Ripper's confirmed victims.
1876  Ottoman Sultan Murat V is deposed and succeeded by his brother Abd-ul-Hamid II.
1813  At the final stage of the Peninsular War, British-Portuguese troops capture the town of Donostia (now San Sebastián), resulting in a rampage and eventual destruction of the town. Elsewhere, Spanish troops repel a French attack in the Battle of San Marcial.
1803  Lewis and Clark start their expedition to the west by leaving Pittsburgh, Pennsylvania at 11 in the morning.
1798  Irish Rebellion of 1798: Irish rebels, with French assistance, establish the short-lived Republic of Connacht.
1795  War of the First Coalition: The British capture Trincomalee (present-day Sri Lanka) from the Dutch in order to keep it out of French hands.
SEPTEMBER 1
2004  The Beslan school hostage crisis commences when armed terrorists take children and adults hostage in Beslan in North Ossetia, Russia.
1991  Uzbekistan declares independence from the Soviet Union.
Uzbekistan and Its History:
Independence of Uzbekistan:
1983  Cold War: Korean Air Lines Flight 007 is shot down by a Soviet Union jet fighter when the commercial aircraft enters Soviet airspace. All 269 on board die, including Congressman Lawrence McDonald.
1983  US performs nuclear test at Nevada Test Site.
1982  The United States Air Force Space Command is founded.
1981  A coup d'état in the Central African Republic overthrows President David Dacko.
1980  Major General Chun Doo-hwan becomes President of South Korea, following the resignation of Choi Kyu-hah.
1980  Terry Fox's Marathon of Hope ends near Thunder Bay, Ontario.
1979  The American space probe Pioneer 11 becomes the first spacecraft to visit Saturn when it passes the planet at a distance of 21,000 kilometres (13,000 mi).
1977  USSR performs nuclear test at Novaya Zemlya USSR.
1974  The SR-71 Blackbird sets (and holds) the record for flying from New York to London in the time of 1 hour, 54 minutes and 56.4 seconds at a speed of 1,435.587 miles per hour (2,310.353 km/h).
1970  Attempted assassination of King Hussein of Jordan by Palestinian guerrillas, who attack his motorcade.
1969  Trần Thiện Khiêm becomes Prime Minister of South Vietnam under President Nguyễn Văn Thiệu.
1969  A coup in Libya brings Muammar Gaddafi to power.
1967  The Khmer–Chinese Friendship Association is banned in Cambodia
1962  USSR performs nuclear test at Novaya Zemlya USSR.
1961  USSR performs nuclear test at Eastern Kazakh/Semipalitinsk USSR.
1961  The Eritrean War of Independence officially begins with the shooting of the Ethiopian police by Hamid Idris Awate.
Eritrea and Its History:
Eritrean War of Independence:
1958  Iceland expands its fishing zone, putting it into conflict with the United Kingdom, beginning the Cod Wars.
1952  The Old Man and the Sea, the Pulitzer Prize-winning novel by Ernest Hemingway, is first published.
1951  The United States, Australia and New Zealand sign a mutual defense pact, called the ANZUS Treaty.
1939  Switzerland mobilizes its forces and the Swiss Parliament elects Henri Guisan to head the Swiss Army (an event that can happen only during war or mobilization).
1939  The Wound Badge for Wehrmacht, SS, Kriegsmarine, and Luftwaffe soldiers is instituted. The final version of the Iron Cross is also instituted on this date.
1939  General George C. Marshall becomes Chief of Staff of the United States Army.
1939  World War II: Nazi Germany and Slovakia invade Poland, beginning the European phase of World War II.
1934  SMJK Sam Tet is founded by Father Fourgs from the St. Michael Church, Ipoh, Perak, Malaysia.
1928  Ahmet Zogu declares Albania to be a monarchy and proclaims himself king.
1923  The Great Kantō earthquake devastates Tokyo and Yokohama, killing about 105,000 people.
1914  St. Petersburg, Russia, changes its name to Petrograd.
1906  The International Federation of Intellectual Property Attorneys is established.
1880  The army of Mohammad Ayub Khan is routed by the British at the Battle of Kandahar, ending the Second Anglo-Afghan War
1878  Emma Nutt becomes the world's first female telephone operator when she is recruited by Alexander Graham Bell to the Boston Telephone Dispatch Company.
1873  Cetshwayo ascends to the throne as king of the Zulu nation following the death of his father Mpande.
1870 Franco-Prussian War: the Battle of Sedan is fought, resulting in a decisive Prussian victory.
1804  Juno, one of the four largest asteroids in the Main Belt, is discovered by the German astronomer Karl Ludwig Harding.
SEPTEMBER 2
1998  The UN's International Criminal Tribunal for Rwanda finds Jean-Paul Akayesu, the former mayor of a small town in Rwanda, guilty of nine counts of genocide.
1998  Swissair Flight 111 crashes near Peggys Cove, Nova Scotia. All 229 people on board are killed.
1992  An earthquake in Nicaragua kills at least 116 people.
1990  Transnistria is unilaterally proclaimed a Soviet republic; the Soviet president Mikhail Gorbachev declares the decision null and void.
1981  USSR performs nuclear test at Eastern Kazakh/Semipalitinsk USSR.
1972  USSR performs nuclear test at Eastern Kazakh/Semipalitinsk USSR.
1970  NASA announces the cancellation of two Apollo missions to the Moon, Apollo 15 (the designation is re-used by a later mission), and Apollo 19.
1968  Operation OAU begins during the Nigerian Civil War
Nigeria and Its History:
Nigerian Civil War:
1963  CBS Evening News becomes U.S. network television's first half-hour weeknight news broadcast, when the show is lengthened from 15 to 30 minutes.
1962  USSR performs nuclear test at Novaya Zemlya USSR.
1960  The first election of the Parliament of the Central Tibetan Administration, in history of Tibet. The Tibetan community observes this date as the Democracy Day.
1958  United States Air Force C-130A-II is shot down by fighters over Yerevan in Armenia when it strays into Soviet airspace while conducting a sigint mission. All crew members are killed.
1957  US performs nuclear test at Nevada Test Site.
1957  President Ngô Đình Diệm of South Vietnam becomes the first foreign head of state to make a state visit to Australia.
1946  The interim government of India is formed, headed by Jawaharlal Nehru as Vice President with the powers of a Prime Minister.
1945  Vietnam declares its independence, forming the Democratic Republic of Vietnam.
History of Vietnam:
Independence of Vietnam:
1945  World War II: Combat ends in the Pacific Theater: the Instrument of Surrender of Japan is signed by Japanese Foreign Minister Mamoru Shigemitsu and accepted aboard the battleship USS Missouri in Tokyo Bay.
For some pertinent information on the Occupation of Japan, visit "AUGUST 30, 1945    General Douglas MacArthur, Supreme Commander of the Allied – Powers (SCAP), arrives at Atsugi Airfield, Atsugi City, Kanagawa Prefecture, Japan" of This Week in History.
1939  World War II: following the start of the invasion of Poland the previous day, the Free City of Danzig (now Gdańsk, Poland) is annexed by Nazi Germany.
1935  Labor Day Hurricane of 1935: a large hurricane hits the Florida Keys killing 423.
1912  Arthur Rose Eldred is awarded the first Eagle Scout award of the Boy Scouts of America.
1901  Vice President of the United States Theodore Roosevelt utters the famous phrase, "Speak softly and carry a big stick" at the Minnesota State Fair.
1898  Battle of Omdurman – British and Egyptian troops defeat Sudanese tribesmen and establish British dominance in Sudan.
1885  Rock Springs massacre: in Rock Springs, Wyoming, 150 white miners, who are struggling to unionize so they could strike for better wages and work conditions, attack their Chinese fellow workers killing 28, wounding 15 and forcing several hundred more out of town.
1870  Franco-Prussian War: Battle of Sedan – Prussian forces take Napoleon III of France and 100,000 of his soldiers prisoner.
1867  Mutsuhito, Emperor Meiji of Japan, marries Masako Ichijō. The Empress consort is thereafter known as Lady Haruko. Since her death in 1914, she is called by the posthumous name Empress Shōken.
1864  American Civil War: Union forces enter Atlanta, Georgia, a day after the Confederate defenders flee the city, ending the Atlanta Campaign.
1862  American Civil War: President Abraham Lincoln reluctantly restores Union General George B. McClellan to full command after General John Pope's disastrous defeat at the Second Battle of Bull Run.
1859  A solar super storm affects electrical telegraph service.
1856  The Tianjing Incident takes place in Nanjing, China.
1833  Oberlin College is founded by John Jay Shipherd and Philo P. Stewart in Oberlin, Ohio.
1811  The University of Oslo is founded as The Royal Fredericks University, after Frederick VI of Denmark and Norway.
1807  The Royal Navy bombards Copenhagen with fire bombs and phosphorus rockets to prevent Denmark from surrendering its fleet to Napoleon.
1806  A massive landslide destroys the town of Goldau, Switzerland, killing 457.
1792  During what became known as the September Massacres of the French Revolution, rampaging mobs slaughter three Roman Catholic Church bishops, more than two hundred priests, and prisoners believed to be royalist sympathizers.
1752  Great Britain adopts the Gregorian calendar, nearly two centuries later than most of Western Europe.
SEPTEMBER 3
2014  Heavy monsoon rains and flash floods leave over 200 people dead across India and Pakistan.
2004  The Beslan school hostage crisis ends on its third day with the deaths of over 300 people, more than half of whom are children.
2001  In Belfast, Protestant loyalists begin a picket of Holy Cross, a Catholic primary school for girls. For the next 11 weeks, riot police escort the schoolchildren and their parents through hundreds of protesters, some of whom hurl missiles and abuse. The protest sparks fierce rioting and grabs world headlines.
1994  Sino-Soviet split: Russia and the People's Republic of China agree to de-target their nuclear weapons against each other.
1987  In a coup d'état in Burundi, President Jean-Baptiste Bagaza is deposed by Major Pierre Buyoya.
Burundian Coup d'etat in 1987:
History of Burundi:
1976  Viking program: The American Viking 2 spacecraft lands at Utopia Planitia on Mars.
1971  Qatar becomes an independent state.
Qatar and Its History:
Independence of Qatar:
Foreign Relations of Qatar:
1967  Dagen H in Sweden: Traffic changes from driving on the left to driving on the right overnight.
1954  The German U-boat U-505 begins its move from a specially constructed dock to its final site at Chicago's Museum of Science and Industry.
1954  The People's Liberation Army begins shelling the Republic of China-controlled islands of Quemoy (a.k.a. Kinmen), starting the First Taiwan Strait Crisis.
First Taiwan Strait Crisis:
Quemoy a.k.a. Kinmen:
History of Taiwan:
1945  A three-day celebration begins in China, following the Victory over Japan Day on September 2.
1944  Holocaust: Diarist Anne Frank and her family are placed on the last transport train from the Westerbork transit camp to the Auschwitz concentration camp, arriving three days later.
Final Days of Anne Frank:
Auschwitz-Birkenau concentration camp:
1943  World War II: The Allied invasion of Italy begins on the same day that U.S. General Dwight D. Eisenhower and Italian Marshal Pietro Badoglio sign the Armistice of Cassibile aboard the Royal Navy battleship HMS Nelson off Malta.
1942  World War II: In response to news of its coming liquidation, Dov Lopatyn leads an uprising in the Ghetto of Lakhva, in present-day Belarus.
1941  The Holocaust: Karl Fritzsch, deputy camp commandant of the Auschwitz concentration camp, experiments with the use of Zyklon B in the gassing of Soviet POWs.
1939  World War II: The United Kingdom and France begin a naval blockade of Germany that lasts until the end of the war. This also marks the beginning of the Battle of the Atlantic.
1939  World War II: France, the United Kingdom, New Zealand and Australia declare war on Germany after the invasion of Poland, forming the Allies.
1935  Sir Malcolm Campbell reaches a speed of 304.331 miles per hour on the Bonneville Salt Flats in Utah, becoming the first person to drive an automobile over 300 mph.
1933  Yevgeniy Abalakov is the first man to reach the highest point in the Soviet Union, Communism Peak (now called Ismoil Somoni Peak and situated in Tajikistan) (7495 m).
1916 World War I: Leefe Robinson destroys the German airship Schütte-Lanz SL 11 over Cuffley, north of London; the first German airship to be shot down on British soil.
1914  World War I: Start of the Battle of Grand Couronné, a German assault against French positions on high ground near the city of Nancy.
1914  William, Prince of Albania leaves the country after just six months due to opposition to his rule.
1879  Siege of the British Residency in Kabul: British envoy Sir Louis Cavagnari and 72 men of the The Guides are massacred by Afghan troops while defending the British Residency in Kabul. Their heroism and loyalty became famous and revered throughout the British Empire.
1870  Franco-Prussian War: The Siege of Metz begins, resulting in a decisive Prussian victory on October 23.
1855  American Indian Wars: In Nebraska, 700 soldiers under United States General William S. Harney avenge the Grattan massacre by attacking a Sioux village and killing 100 men, women and children.
1843  King Otto of Greece is forced to grant a constitution following an uprising in Athens.
1838  Future abolitionist Frederick Douglass escapes from slavery.
1812  Twenty-four settlers are killed in the Pigeon Roost Massacre in Indiana.
1802  William Wordsworth composes the sonnet Composed upon Westminster Bridge, September 3, 1802.
1798  The week long battle of St. George's Caye begins between Spain and Britain off the coast of Belize.
SEPTERMBER 4
2007  Three terrorists suspected to be a part of Al-Qaeda are arrested in Germany after allegedly planning attacks on both the Frankfurt International airport and US military installations.
For some more information on Al-Qaeda, visit the TMS Search "Al Qaeda", for instance.
1998  Google is founded by Larry Page and Sergey Brin, two students at Stanford University.
1996  War on Drugs: Revolutionary Armed Forces of Colombia (FARC) attack a military base in Guaviare, starting three weeks of guerrilla warfare in which at least 130 Colombians are killed.
1989  In Leipzig, East Germany, the first of weekly demonstration for the legalization of opposition groups and democratic reforms takes place.
1985  The discovery of Buckminsterfullerene, the first fullerene molecule of carbon.
1982  USSR performs underground nuclear test.
USSR's Nuclear Weapons Tests:
Effect and/or Impact of Nuclear Weapons Tests:
Underground Nuclear Tests:
1981  US performs nuclear test at Nevada Test Site.
1977  The Golden Dragon massacre takes place in San Francisco.
1975  The Sinai Interim Agreement relating to the Arab–Israeli conflict is signed.
1972  USSR performs underground nuclear test.
For more pertinent information on underground nuclear weapons tests of the USSR, see "1982          USSR performs underground nuclear test.", as mentioned above.
1972  Mark Spitz becomes the first competitor to win seven medals at a single Olympic Games.
1970  Salvador Allende is elected President of Chile.
1967  Vietnam War: Operation Swift begins when U.S. Marines engage the North Vietnamese in battle in the Que Son Valley.
1957  American Civil Rights Movement: Little Rock Crisis: Orval Faubus, governor of Arkansas, calls out the National Guard to prevent African American students from enrolling in Central High School.
1951  US President Harry Truman addresses opening of the Japanese Peace Treaty Conference.
1951  The first live transcontinental television broadcast takes place in San Francisco, from the Japanese Peace Treaty Conference.
The First Transcontinental Live Television from the San Francisco Peace Conference:
Treaty of Peace with Japan of 1951:
1949  The Peekskill Riots erupt after a Paul Robeson concert in Peekskill, New York.
1944  World War II: Finland exits from the war with Soviet Union.
1944  World War II: The British 11th Armoured Division liberates the Belgian city of Antwerp.
1941  World War II: A German submarine makes the first attack against a United States ship, the USS Greer.
1939  World War II: A Bristol Blenheim is the first British aircraft to cross the German coast following the declaration of war and German ships are bombed.
1923  Maiden flight of the first U.S. airship, the USS Shenandoah.
1919  Mustafa Kemal Atatürk, who founded the Republic of Turkey, gathers a congress in Sivas to make decisions as to the future of Anatolia and Thrace.
1912  Albanian rebels succeed in their revolt when the Ottoman Empire agrees to fulfill their demands.
1888  George Eastman registers the trademark Kodak and receives a patent for his camera that uses roll film.
1886  American Indian Wars: After almost 30 years of fighting, Apache leader Geronimo, with his remaining warriors, surrenders to General Nelson Miles in Arizona.
1882  Thomas Edison flips the switch to the first commercial electrical power plant in history, lighting one square mile of lower Manhattan. This is considered by many as the day that began the electrical age.
1870  Emperor Napoleon III of France is deposed and the Third Republic is declared.
1812  War of 1812: The Siege of Fort Harrison begins when the fort is set on fire.
1800  The French garrison in Valletta surrenders to British troops who had been called at the invitation of the Maltese. The islands of Malta and Gozo become the Malta Protectorate.
1797  Coup of 18 Fructidor in France.
1781  Los Angeles is founded as El Pueblo de Nuestra Señora La Reina de los Ángeles de Porciúncula (The Village of Our Lady, the Queen of the Angels of Porziuncola) by 44 Spanish settlers.
1774  New Caledonia is first sighted by Europeans, during the second voyage of Captain James Cook.
1666  In London, England, the most destructive damage from the Great Fire occurs.
1479  The Treaty of Alcáçovas is signed by the Catholic Monarchs of Castile and Aragon on one side and Afonso V and his son, Prince John of Portugal.
SEPTEMBER 5
TODAY IS THE INTERNATIONAL DAY OF CHARITY
2014  Ukrainian troops and separatist forces have halted fighting in eastern Ukraine in accordance with a cease-fire agreement between Ukraine, Russia and the rebel forces.
1997  Mother Teresa of Calcutta dies.
Mother Teresa and Her Biography:
Controversies:
1995  France performs nuclear test.
1991  The current international treaty defending indigenous peoples, Indigenous and Tribal Peoples Convention, 1989, comes into force.
1990  Sri Lankan Civil War: Sri Lankan Army soldiers slaughter 158 civilians.
1986  Pan Am Flight 73 with 358 people on board is hijacked at Karachi International Airport.
1984  Western Australia becomes the last Australian state to abolish capital punishment.
For some more relevant information on the capital punishment or the death penalty, visit TMS Search "death penalty capital punishment" and/or "JULY 14, 1976  Capital punishment is abolished in Canada."
1984  STS-41-D: The Space Shuttle Discovery lands after its maiden voyage.
1980  The Gotthard Road Tunnel opens in Switzerland as the world's longest highway tunnel at 10.14 miles (16.32 km) stretching from Göschenen to Airolo.
1978  Camp David Accords: Menachem Begin and Anwar Sadat begin peace discussions at Camp David, Maryland.
1977  Voyager program: Voyager 1 is launched after a brief delay.
1977  Hanns Martin Schleyer is kidnapped in Cologne, West Germany by the Red Army Faction and is later murdered.
1975  Sacramento, California: Lynette Fromme attempts to assassinate U.S. President Gerald Ford.
1972  Munich massacre: A Palestinian terrorist group called "Black September" attacks and takes hostage 11 Israeli athletes at the Munich Olympic Games. Two die in the attack and nine die the following day.
1970  Jochen Rindt becomes the only driver to posthumously win the Formula One World Drivers' Championship (in 1970), after being killed in practice for the Italian Grand Prix.
1970  Vietnam War: Operation Jefferson Glenn begins: The United States 101st Airborne Division and the South Vietnamese 1st Infantry Division initiate a new operation in Thừa Thiên–Huế Province.
1969  My Lai Massacre: U.S. Army Lieutenant William Calley is charged with six specifications of premeditated murder for the death of 109 Vietnamese civilians in My Lai.
1968  USSR performs nuclear test at Eastern Kazakh/Semipalitinsk USSR.
1961  The first conference of the Non Aligned Countries is held in Belgrade.
1961  USSR performs nuclear test at Eastern Kazakh/Semipalitinsk USSR.
For some more pertinent information, see "1968 USSR performs nuclear test at Eastern Kazakh/Semipalitinsk USSR", as mentioned above.
1960  Muhammad Ali (then Cassius Clay) wins the gold medal in the light heavyweight boxing competition at the Olympic Games in Rome.
1960  The poet Léopold Sédar Senghor is elected as the first President of Senegal.
1957  Cuban Revolution: Fulgencio Batista bombs the revolt in Cienfuegos.
1948  In France, Robert Schuman becomes President of the Council while being Foreign minister, As such, he is the negotiator of the major treaties of the end of World War II.
1945  Iva Toguri D'Aquino, a Japanese American suspected of being wartime radio propagandist Tokyo Rose, is arrested in Yokohama.
1945  Cold War: Igor Gouzenko, a Soviet Union embassy clerk, defects to Canada, exposing Soviet espionage in North America, signalling the beginning of the Cold War.
1944  Belgium, Netherlands and Luxembourg constitute Benelux.
1943  World War II: The 503rd Parachute Infantry Regiment lands and occupies Lae Nadzab Airport, near Lae in the Salamaua–Lae campaign.
1942  World War II: Japanese high command orders withdrawal at Milne Bay, the first major Japanese defeat in land warfare during the Pacific War.
1941  Whole territory of Estonia is occupied by Nazi Germany.
1938  Chile: A group of youths affiliated with the fascist National Socialist Movement of Chile are assassinated in the Seguro Obrero massacre.
1937  Spanish Civil War: Llanes falls to the Nationalists following a one-day siege.
1932  The French Upper Volta is broken apart between Ivory Coast, French Sudan, and Niger.
1918  The original publication of the Cheka decree, "On Red Terror".
1915  The pacifist Zimmerwald Conference begins.
1914  World War I: First Battle of the Marne begins. Northeast of Paris, the French attack and defeat German forces who are advancing on the capital.
1905  Russo-Japanese War: In New Hampshire, United States, the Treaty of Portsmouth, mediated by U.S. President Theodore Roosevelt, ends the war.
1882  The first United States Labor Day parade is held in New York City.
1877  American Indian Wars: Oglala Sioux chief Crazy Horse is bayoneted by a United States soldier after resisting confinement in a guardhouse at Fort Robinson in Nebraska.
1864  François Achille Bazaine becomes Marshal of France.
1862  James Glaisher, pioneering meteorologist and Henry Tracey Coxwell break world record for altitude whilst collecting data in their balloon.
1840  Premiere of Giuseppe Verdi's Un giorno di regno at La Scala of Milan.
1839  The United Kingdom declares war on the Qing dynasty of China.
1816  Louis XVIII has to dissolve the Chambre introuvable ("Unobtainable Chamber").
1812  War of 1812: The Siege of Fort Wayne begins when Chief Winamac's forces attack two soldiers returning from the fort's outhouses.
1798  Conscription is made mandatory in France by the Jourdan law.
Conscription in France and/or Europe:
Conscription in General:
Conscientious Objection:
For some more relevant information on conscription, visit also TMS Search "conscription", TMS Search "conscientious objection", "APRIL 13, 1919 Eugene V. Debs is imprisoned at the Atlanta Federal Penitentiary in Atlanta, Georgia, for speaking out against the draft during World War I.", and/or "JULY 7, 1863 United States begins its first military draft; exemptions cost $300"of This Week in History.
1793  French Revolution: The French National Convention initiates the Reign of Terror.
SEPTEMBER 6
2013  Reports citing leaks of radioactive water from the Fukushima nuclear plant lead South Korea to ban all fishery imports from eight of Japan's prefectures.
1997  The Funeral of Diana, Princess of Wales takes place in London. Well over a million people lined the streets and 2.5 billion watched around the world on television.
1992  Hunters discover the emaciated body of Christopher McCandless at his camp 20 miles (32 km) west of the town of Healy, Alaska.
1991  The name Saint Petersburg is restored to Russia's second largest city, which had been known as Leningrad since 1924.
1991  The Soviet Union recognizes the independence of the Baltic states: Estonia, Latvia and Lithuania.
The Historical Background of the Baltic States and the Soviet Union:
Russia Reviews the 1991 Decision to Recognize the Independence of the Baltic States:
1986  In Istanbul, two terrorists from Abu Nidal's organization kill 22 and wound six inside the Neve Shalom Synagogue during Shabbat services.
1983  The Soviet Union admits to shooting down Korean Air Lines Flight 007, stating that the pilots did not know it was a civilian aircraft when it violated Soviet airspace.
For some more relevant information on this incident, see "SEPTEMBER 1, 1983 Cold War: Korean Air Lines Flight 007 is shot down by a Soviet Union jet fighter when the commercial aircraft enters Soviet airspace. All 269 on board die, including Congressman Lawrence McDonald."
1978  USSR performs underground nuclear test.
USSR's Nuclear Weapons Tests:
Effect and/or Impact of Nuclear Weapons Tests:
Underground Nuclear Tests:
1976  Cold War: Soviet Air Force pilot Lieutenant Viktor Belenko lands a Mikoyan-Gurevich MiG-25 jet fighter at Hakodate on the island of Hokkaidō in Japan and requests political asylum in the United States; his request is granted.
1975  US performs nuclear test at Nevada Test Site.
1972  Munich massacre: Nine Israel athletes taken hostage at the Munich Olympic Games by the Palestinian "Black September" terrorist group die (as did a German policeman) at the hands of the kidnappers during a failed rescue attempt. Two other Israeli athletes were slain in the initial attack the previous day.
1970  USSR performs nuclear test at Eastern Kazakh/Semipalitinsk USSR.
1970  Two passenger jets bound from Europe to New York are simultaneously hijacked by Palestinian terrorist members of the PFLP and taken to Dawson's Field in Jordan.
1968  Swaziland becomes independent.
Swaziland, Its History, and Culture:
1966  In Cape Town, South Africa, the architect of Apartheid, Prime Minister Dr. Hendrik Verwoerd, is stabbed to death during a parliamentary meeting.
1965  India retaliates following Pakistan's Operation Grand Slam which results in the Indo-Pakistani War of 1965 that ends in a stalemate and follows the signing of the Tashkent Declaration.
1963  The Centre for International Industrial Property Studies (CEIPI) is founded.
1962  US performs nuclear test at Nevada Test Site.
1962  Archaeologist Peter Marsden discovers the first of the Blackfriars Ships dating back to the 2nd century AD in the Blackfriars area of the banks of the River Thames in London
1961  USSR performs nuclear test at Kapustin Yar USSR.
1958  US performs nuclear test at South Atlantic Ocean.
1955  Istanbul's Greek, Jewish and Armenian minority are the target of a government-sponsored pogrom; dozens die in the ensuing riots.
1954  US plane shot down above Siberia.
1952  A prototype aircraft crashes at the Farnborough Airshow in Hampshire, England, killing 29 spectators and the two on board.
1952  The Canadian Broadcasting Corporation makes its first televised broadcast on the second escape of the Boyd Gang.
1949  Allied military authorities relinquish control of former Nazi Germany assets back to German control.
1948  Juliana becomes Queen of the Netherlands.
1946  United States Secretary of State James F. Byrnes announces that the U.S. will follow a policy of economic reconstruction in postwar Germany.
1944  World War II: Soviet forces capture the city of Tartu, Estonia.
Estonia:
History of Estonia:
Holocaust and Jewish People in Estonia:
Estonia during World War II:
Estonia and Soviet/Russia:
1944  World War II: The city of Ypres, Belgium is liberated by Allied forces.
1943  The Monterrey Institute of Technology, one of the largest and most influential private universities in Latin America, is founded in Monterrey, Mexico.
1939  World War II: South Africa declares war on Nazi Germany.
1939  World War II: At the Battle of Barking Creek, Britain suffers its first fighter pilot casualty of the Second World War as a result of friendly fire.
1930  Democratically elected Argentine president Hipólito Yrigoyen is deposed in a military coup.
1885  Eastern Rumelia declares its union with Bulgaria. Bulgarian unification is henceforth accomplished.
1870  Louisa Ann Swain of Laramie, Wyoming becomes the first woman in the United States to cast a vote legally after 1807.
Women's Suffrage in the United States:
Women's Suffrage and Its History:
Women's Rights in General:
International Instruments on Women's Rights:
1847  Henry David Thoreau leaves Walden Pond and moves in with Ralph Waldo Emerson and his family in Concord, Massachusetts.
1803  British scientist John Dalton begins using symbols to represent the atoms of different elements.
1781  The Battle of Groton Heights takes place, resulting in a British victory.
1634  Thirty Years' War: In the Battle of Nördlingen the Catholic Imperial army defeats Protestant armies of Sweden and Germany.
1628  Puritans settle Salem, which will later become part of Massachusetts Bay Colony.
1620  The Pilgrims sail from Plymouth, England, on the Mayflower to settle in North America. (Old Style date; September 16 per New Style date.)
______________________________
Satoshi Ashikaga, having worked as researcher, development program/project officer, legal protection/humanitarian assistance officer, human rights monitor-negotiator, managing-editor, and more, prefers a peaceful and prudent life, especially that in communion with nature.  His previous work experiences, including those in war zones and war-torn zones, remind him of the invaluableness of peace.  His interest and/or expertise includes international affairs, international law, jurisprudence, economic and business affairs, project/operations or organizational management, geography, history, the environmental/ecological issues, audio/visual documentation of nature and culture, and more. Being a member of the TRANSCEND Network for Peace, Development and Environment, he is currently compiling This Week in History on TMS.
(Sources and references: https://en.wikipedia.org/wiki/August_31  to September_6; http://www.onthisday.com/day/august/31   to september/6; http://www.brainyhistory.com/days/august_31.html   to september_6.html; and other pertinent websites and/or documents, mentioned above.)
The views expressed in the cited or quoted websites and/or documents in this article do not necessarily reflect those of the author of this article. These websites and/or documents are cited or quoted for academic or educational purposes. Neither the author of this article nor the Transcend Media Service (TMS) is responsible for the contents, information, or whatsoever contained in these websites and/or documents.
One of the primary purposes of this article is to provide the readers with opportunities to think about "peace", including positive peace and negative peace as well as external/outer peace and internal/inner peace, and more, directly or indirectly, from various angles and/or in the broadest sense, through historical events. It is because this article is prepared specifically for the TMS whose main objective is to address "peace" through peace journalism.
This article originally appeared on Transcend Media Service (TMS) on 31 Aug 2015.
Anticopyright: Editorials and articles originated on TMS may be freely reprinted, disseminated, translated and used as background material, provided an acknowledgement and link to the source, TMS: This Week in History, is included. Thank you.
If you enjoyed this article, please donate to TMS to join the growing list of TMS Supporters.


This work is licensed under a CC BY-NC 4.0 License.
One Response to "This Week in History"