This Week in History
HISTORY, 9 Jan 2017
Satoshi Ashikaga – TRANSCEND Media Service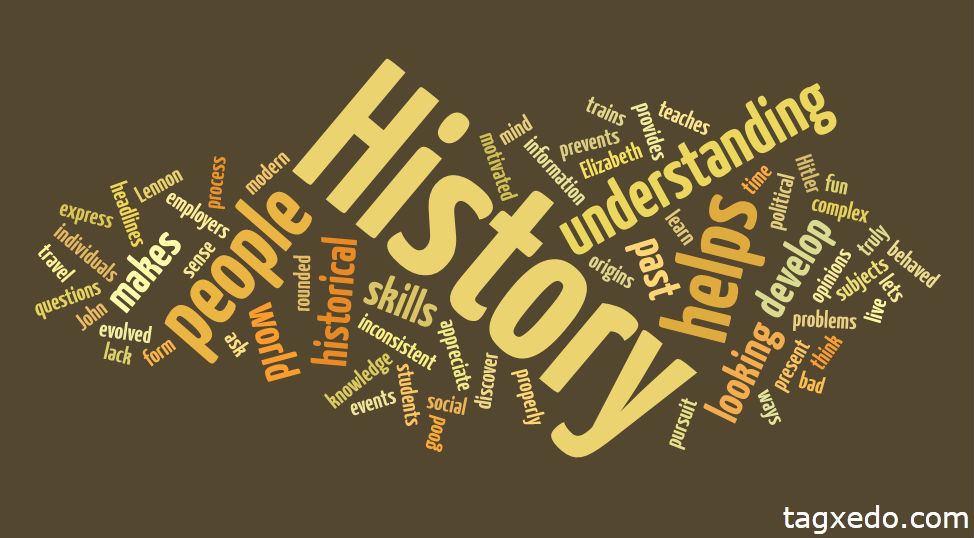 Jan 9-15
QUOTE OF THE WEEK:
"Be careful with your words.  Once they are said, they can only be forgiven, not forgotten." – Unknown –
JANUARY 09
2015  The perpetrators of the Charlie Hebdo shooting in Paris two days earlier are both killed after a hostage situation. Elsewhere, a second hostage situation, related to the Charlie Hebdo shooting, occurs at a Jewish market, Hypercacher, in the eastern Paris suburb of Vincennes.
Charlie Hebdo Attack:
2007  Apple CEO Steve Jobs unveils the first iPhone.
Steve Jobs:
History of iPhone:
2005  The Sudan People's Liberation Movement and the Government of Sudan sign the Comprehensive Peace Agreement to end the Second Sudanese Civil War.
Sudan People's Liberation Movement/Army:
Sudan:
Foreign Relations of Sudan:
Sudan and the United Nations:
Human Rights in Sudan:
History of Sudan:
Economy of Sudan:
2005  Mahmoud Abbas wins the election to replace Yasser Arafat as President of the Palestinian National Authority. He replaces interim president Rawhi Fattouh.
Mahmoud Abbas:
1996  First Chechen War: Chechen separatists launch a raid against the helicopter airfield and later a civilian hospital in the city of Kizlyar in the neighboring Dagestan, which turns into a massive hostage crisis involving thousands of civilians.
Chechen Wars:
First Chechen War:
Russia, Chechnya and Terrorism:
Civilians under International Humanitarian Law:
1992  The Assembly of the Serb People in Bosnia and Herzegovina proclaims the creation of Republika Srpska, a new state within Yugoslavia.
1991  Representatives from the United States and Iraq meet at the Geneva Peace Conference to try to find a peaceful resolution to the Iraqi invasion of Kuwait.
1964  Martyrs' Day: Several Panamanian youths try to raise the Panamanian flag on the US-controlled Panama Canal Zone, leading to fighting between US military and Panamanian civilians.
1962  US performs nuclear test at Nevada Test Site.
Atmospheric Nuclear Testing at the Nevada Site:
Atmospheric/High-altitude Nuclear Explosion Testing:
Atmospheric Nuclear Tests of the United States and Radioactive Fallout:
Nuclear Weapons and the United States:
US Nuclear Tests at Nevada Site:
Ecological and Health Issues in and around the Nevada Test Site:
1960  President of Egypt Gamal Abdel Nasser opens construction on the Aswan (High) Dam by detonating ten tons of dynamite to demolish twenty tons of granite on the east bank of the Nile.
Aswan (High) Dam:
1957  British Prime Minister Sir Anthony Eden resigns from office following his failure to retake the Suez Canal from Egyptian sovereignty.
Suez Crisis (1956-1957):
Anthony Eden:
Anthony Eden and the Suez Crisis:
1945  World War II: The United States invades Luzon in the Philippines.
1941  World War II: First flight of the Avro Lancaster.
1923  Lithuanian residents of the Memel Territory rebel against the League of Nations' decision to leave the area as a mandated region under French control.
1923  Juan de la Cierva makes the first autogyro flight.
1921  Greco-Turkish War: The First Battle of İnönü, the first battle of the war, begins near Eskişehir in Anatolia.
First Battle of İnönü:
Greco-Turkish War:
1918  Battle of Bear Valley: The last battle of the American Indian Wars.
Battle of Bear Valley:
Wars of Native People (a.k.a. American Indians) of North America:
Native People of America (a.k.a. American Indians):
History of Native People of America:
1917  World War I: the Battle of Rafa is fought near the Egyptian border with Palestine.
1916  World War I: The Battle of Gallipoli concludes with an Ottoman Empire victory when the last Allied forces are evacuated from the peninsula.
1914  Phi Beta Sigma Fraternity Inc., the first historically black intercollegiate Greek-letter fraternity to be officially recognized at Howard University, is founded.
1909  Ernest Shackleton, leading the Nimrod Expedition to the South Pole, plants the British flag 97 nautical miles (180 km; 112 mi) from the South Pole, the farthest anyone had ever reached at that time.
1839  The French Academy of Sciences announces the Daguerreotype photography process.
1822  The Portuguese prince Pedro I of Brazil decides to stay in Brazil against the orders of the Portuguese King João VI, beginning the Brazilian independence process.
1816  Sir Humphry Davy tests his safety lamp for miners at Hebburn Colliery.
1760  Afghans defeat Marathas in the Battle of Barari Ghat.
JANUARY 10
2015  A mass poisoning at a funeral in Mozambique involves beer that was deliberately contaminated with crocodile bile leaving at least 56 dead and nearly 200 hospitalized.
2013  More than 100 people are killed and 270 injured in several bomb blasts in Pakistan.
2012  A bombing in Khyber Agency, Pakistan, kills at least 30 people and 78 others injured.
2007  A general strike begins in Guinea in an eventually successful attempt to get President Lansana Conté to resign.
1990  Time Warner is formed by the merger of Time Inc. and Warner Communications.
1985  Sandinista Daniel Ortega becomes president of Nicaragua and vows to continue the transformation to socialism and alliance with the Soviet Union and Cuba; American policy continues to support the Contras in their revolt against the Nicaraguan government.
1984  Holy See–United States relations: The United States and Holy See (Vatican City) re-establish full diplomatic relations after almost 117 years, overturning the United States Congress's 1867 ban on public funding for such a diplomatic envoy.
Vatican-US Relations:
1981  Salvadoran Civil War: The FMLN launches its first major offensive, gaining control of most of Morazán and Chalatenango departments
Salvadoran Civil War:
FMLN:
1972  Sheikh Mujibur Rahman returns to the newly independent Bangladesh as president after spending over nine months in prison in Pakistan.
1971  A by-poll is held in the Lebanese Chouf District.
1962  Apollo program: NASA announces plans to build the C-5 rocket launch vehicle. It became better known as the Saturn V Moon rocket, which launched every Apollo Moon mission.
1951  UN headquarters opens in Manhattan, New York City, USA.
1946  The United States Army Signal Corps successfully conducts Project Diana, bouncing radio waves off the Moon and receiving the reflected signals.
1946  The first General Assembly of the United Nations opens in London. Fifty-one nations are represented.
1941  World War II: The Greek army captures Kleisoura.
1923  Lithuania seizes and annexes Memel.
1922  Arthur Griffith is elected President of the Dáil Éireann.
1920  The Treaty of Versailles takes effect, officially ending World War I.
The End of the World War I:
Aftermath of World War I:
Treaty of Versailles:
Treaty of Versailles and the Origins of the "Crimes of Aggression" or the "Crimes against Peace":
"Crimes against Peace" a.k.a. "Crimes of Aggression":
Prohibition of War and the Kellogg and Briand Pact of 1928:
UN Charter and the UNGA Resolution 3314 (XXIX) on "Aggression"
1916  World War I: In the Erzurum Offensive, Russia defeats the Ottoman Empire.
Erzurum Offensive:
Ottoman Empire and World War I:
History of the Ottoman Empire:
1901  The first great Texas oil gusher is discovered at Spindletop in Beaumont, Texas.
1870  John D Rockefeller incorporates Standard Oil.
1863  The London Underground, the world's oldest underground railway, opens between London Paddington station and Farringdon station.
1645  Archbishop William Laud is beheaded at the Tower of London.
1475  Stephen III of Moldavia defeats the Ottoman Empire at the Battle of Vaslui.
JANUARY 11
2015  Over 3 and a half million people in Paris and across France stage unity rallies to protest the recent Islamist terrorist attack on the offices of French satire magazine 'Charlie Hebdo'; the rallies carry the theme 'Je Suis Charlie' (I am Charlie)
Charlie Hebdo Attack:
Freedom of Expression and Religious Respect? :
2015  Kolinda Grabar-Kitarović is elected as the first female President of Croatia.
2014  After eight years in a coma following a stroke in 2006, Ariel Sharon, Israel's former Prime Minister, dies at the age of 85.
Also see This Week in History – "JANUARY 4, 2006  Prime Minister Ariel Sharon of Israel suffers a second, apparently more serious stroke. His authority is transferred to acting Prime Minister Ehud Olmert."
Ariel Sharon:
Death of Ariel Sharon:
2011  Scientists posit that streams of antimatter positrons detected annihilating electrons cause the Terrestrial gamma-ray flashes on top of thunderstorms.
Antimatter and the Terrestrial Gamma-ray:
2007  Vietnam becomes the 150th member of the World Trade Organization.
Vietnam:
Economy of Vietnam:
History of Vietnam:
Vietnam and the World Trade Organization:
World Trade Organization:
1994  The Irish Government announces the end of a 15-year broadcasting ban on the IRA and its political arm Sinn Féin.
Irish Republican Army (IRA):
History of the IRA:
Sinn Féin:
History of Sinn Féin:
Sinn Féin, IRA and the Catholic Church:
1976  Military coup in Ecuador, Guillermo Rodríguez Lara leaves.
Military Coup in Ecuador of 1976:
Guillermo Rodríguez Lara:
Ecuador:
History of Ecuador:
Economy of Ecuador:
1972  East Pakistan renames itself Bangladesh.
History of Bangladesh:
Bangladesh Liberation War:
1964  Surgeon General of the United States Dr. Luther Terry, M.D., publishes the landmark report Smoking and Health: Report of the Advisory Committee to the Surgeon General of the United States saying that smoking may be hazardous to health, sparking national and worldwide anti-smoking efforts.
1962  An avalanche on Huascarán in Peru causes 4,000 deaths.
1962  Cold War: While tied to its pier in Polyarny, the Soviet submarine B-37 is destroyed when fire breaks out in its torpedo compartment.
1957  The African Convention is founded in Dakar, Senegal.
1949  The first "networked" television broadcasts take place as KDKA-TV in Pittsburgh, Pennsylvania goes on the air connecting the east coast and mid-west programming.
1946  Enver Hoxha, Secretary General of the Communist Party of Albania, declares the People's Republic of Albania with himself as head of state.
Enver Hoxha:
History of Albania:
1945  Greek Civil War: Last day of the Dekemvriana clashes in Athens, Greece.
Greek Civil War:
Modern History of Greece:
1943  Italian-American anarchist Carlo Tresca is assassinated in New York City.
1943  World War II: The United States and United Kingdom give up territorial rights in China.
Britain's Relinquishment of Extra-Territorial Rights in China:
1942  World War II: The Japanese capture Kuala Lumpur.
1935  Amelia Earhart becomes the first person to fly solo from Hawaii to California.
Amelia Earhart:
Achievements of Amelia Earhart:
1927  Louis B Mayer, head of film studio Metro-Goldwyn-Mayer (MGM), announces the creation of the Academy of Motion Picture Arts and Sciences, at a banquet in Los Angeles, California.
1923  Occupation of the Ruhr: Troops from France and Belgium occupy the Ruhr area to force Germany to make its World War I reparation payments.
1922  First use of insulin to treat diabetes in a human patient.
1919  Romania reincorporates Transylvania.
History of Transylvania:
Relations of Transylvania:
1879  The Anglo-Zulu War begins.
Anglo-Zulu Wars:
Books:
1779  Ching-Thang Khomba is crowned King of Manipur.
1571  Austrian nobility is granted freedom of religion.
1158  Vladislav II becomes King of Bohemia.
1055  Theodora is crowned Empress of the Byzantine Empire.
JANUARY 12
2015  Cameroon kills 143 Boko Haram fighters in clashes.
Boko Haram Killings:
2012  Violent protests occur in Bucharest, Romania, as two-day-old demonstrations continue against President Traian Băsescu's economic austerity measures. Clashes are reported in numerous Romanian cities between protesters and law enforcement officers.
2010  An earthquake in Haiti occurs, killing over 100,000 people and destroying much of the capital Port-au-Prince.
2007  Comet C/2006 P1 (McNaught) reaches perihelion becoming the brightest comet in more than 40 years.
C/2006 P1:
2006  The French warship Clemenceau reaches Egypt and is barred access to the Suez Canal. Greenpeace activists board the ship.
2006  A stampede during the Stoning of the Devil ritual on the last day at the Hajj in Mina, Saudi Arabia, kills at least 362 Muslim pilgrims.
2004  The world's largest ocean liner, RMS Queen Mary 2, makes its maiden voyage.
1998  Nineteen European nations agree to forbid human cloning.
Human Cloning:
Ethics of Human Cloning:
1991  Gulf War: An act of the US Congress authorizes the use of military force to drive Iraq out of Kuwait.
Gulf War Timelines:
1986  Space Shuttle program: Congressman Bill Nelson lifts off from Kennedy Space Center aboard Columbia on mission STS-61-C as a Mission Specialist.
1976  The United Nations Security Council votes 11-1 to allow the Palestine Liberation Organization to participate in a Security Council debate (without voting rights).
PLO's Participation in a UN Security Council Debate:
Palestine Liberation Organization (PLO):
History of the PLO:
1971  The Harrisburg Seven: Rev Philip Berrigan and five other activists are indicted on charges of conspiring to kidnap Henry Kissinger and of plotting to blow up the heating tunnels of federal buildings in Washington, D.C.
1970  Biafra capitulates, ending the Nigerian Civil War.
Biafra:
Nigerian Civil War:
History of Nigeria:
Nigeria:
Foreign Relations of Nigeria:
Nigeria and the United Nations:
Economy of Nigeria:
1967  Dr James Bedford becomes the first person to be cryonically preserved with intent of future resuscitation.
1966  Lyndon B Johnson states that the United States should stay in South Vietnam until Communist aggression there is ended.
1966 in the Vietnam War:
1964  Rebels in Zanzibar begin a revolt known as the Zanzibar Revolution and proclaim a republic.
Zanzibar Revolution and Its Massacre:
1962  Vietnam War: Operation Chopper, the first American combat mission in the war, takes place.
1962 in the Vietnam War and the Operation Chopper:
1959  The Caves of Nerja are rediscovered in Spain.
Caves of Nerja:
1951 Genocide Convention (Convention on the Punishment and Prevention of the Crime of Genocide or CPPCG) of 1948 comes into effect.
Convention on the Prevention and Punishment of the Crime of Genocide:
1944  Churchill and de Gaulle begin a 2-day wartime conference in Marrakesh.
Churchill-de Gaulle Meeting in January 1944:
1942  World War II: United States President Franklin D. Roosevelt creates the National War Labor Board.
1933  US Congress recognize the independence of the Philippines.
History of the Philippines:
Philippines:
Foreign Relations of the Philippines:
Economy of the Philippines:
1932  Hattie Caraway becomes the first woman elected to the United States Senate.
1918  Finland's "Mosaic Confessors" law goes into effect, making Finnish Jews full citizens.
1916  Both Oswald Boelcke and Max Immelmann, for achieving eight aerial victories each over Allied aircraft, receive the German Empire's highest military award, the Pour le Mérite as the first German aviators to earn it.
1915  The United States House of Representatives rejects a proposal to give women the right to vote.
1911  The University of the Philippines College of Law is formally established; three future Philippine presidents are among the first enrollees.
1908  A long-distance radio message is sent from the Eiffel Tower for the first time.
1866  The Royal Aeronautical Society is formed in London.
1848  The Palermo rising takes place in Sicily against the Bourbon Kingdom of the Two Sicilies.
JANUARY 13
2015  Hosni Mubarak, former president of Egypt, may be freed after the nation's high court overturned the sole remaining verdict against him for embezzling public funds; Mubarak has been serving his three-year prison term in a hospital due to poor health.
Hosni Mubarak:
Egypt under Hosni Mubarak:
2013  The European Commissioner for Digital Agenda, Neelie Kroes, reveals that the EU is planning regulatory action to facilitate consolidation of the telecommunications market across national borders.
Digital Telecommunications Market in Europe:
2012  With over 42% of the vote, the island nation of Kiribati re-elects President Anote Tong to a third and final term.
President Anote Tong and the Environmental Issues of Kiribati:
Kiribati:
History of Kiribati:
Economy of Kiribati:
2009  After two years of trying to maintain order, Ethiopian military forces start pulling out of Somalia.
Somali Civil War:
Somali Civil War and the United States:
Somalia:
Foreign Relations of Somalia:
History of Somalia:
Economy of Somalia:
2001  An earthquake hits El Salvador, killing more than 800.
1993  Space Shuttle program: Endeavour heads for space for the third time as STS-54 launches from the Kennedy Space Center.
1991  Soviet Union troops attack Lithuanian independence supporters in Vilnius, killing 14 people and wounding 1000.
Historical Background of the Baltic States and the Soviet Union:
Russia Reviews the 1991 Decision to Recognize the Independence of the Baltic States:
Independence of Lithuania
History and Social Issues of Lithuania:
1990  Douglas Wilder becomes the first elected African American governor as he takes office in Richmond, Virginia.
1990  A seven-day pogrom breaks out against the Armenian civilian population of Baku, Azerbaijan during which Armenians were beaten, tortured, murdered, and expelled from the city.
Armenia and Azerbaijan in January 1990:
Armenia:
Foreign Relations of Armenia:
Economy of Armenia:
History of Armenia:
History of Azerbaijan:
Azerbaijan:
Foreign Relations of Azerbaijan:
Economy of Azerbaijan:
1988  Lee Teng-hui becomes the first native Taiwanese President of the Republic of China.
1986  A month-long violent struggle begins in Aden, South Yemen between supporters of Ali Nasir Muhammad and Abdul Fattah Ismail, resulting in thousands of casualties.
1985  A passenger train plunges into a ravine in Ethiopia, killing 428 in the worst railroad disaster in Africa.
1978  United States Food and Drug Administration requires all blood donations to be labeled "paid" or "volunteer" donors.
1974  Seraphim is elected Archbishop of Athens and All Greece.
1972  Prime Minister Kofi Abrefa Busia and President Edward Akufo-Addo of Ghana are ousted in a bloodless military coup by Colonel Ignatius Kutu Acheampong.
1968  Johnny Cash performs live at Folsom State Prison
1966  Robert C Weaver becomes the first African American Cabinet member when he is appointed United States Secretary of Housing and Urban Development.
1964 Karol Wojtyla, the future Pope John Paul II, is appointed archbishop of Kraków, Poland.
Karol Wojtyla or Pope John Paul II:
1964  Anti-Muslim riots break out in Calcutta, resulting in 100 deaths.
1963  Coup d'état in Togo results in assassination of president Sylvanus Olympio
Military Coups in Africa, including the Coup d'état in Togo of 1963:
Togo:
History of Togo:
1960  The Gulag system of forced labor camps in the Soviet Union is officially abolished.
1958  The Moroccan Army of Liberation ambushes a Spanish patrol in the Battle of Edchera.
1953  An article appears in Pravda accusing some of the most prestigious and prominent doctors, mostly Jews, in the Soviet Union of taking part in a vast plot to poison members of the top Soviet political and military leadership.
1951  First Indochina War: The Battle of Vĩnh Yên begins, which will end in a major victory for France.
Battle of Vĩnh Yên:
First Indochina War:
1942  World War II: First use of an aircraft ejection seat by a German test pilot in a Heinkel He 280 jet fighter.
1942  Henry Ford patents a plastic automobile, which is 30% lighter than a regular car.
1939  The Black Friday bush fires burn 20,000 square kilometers of land in Australia, claiming the lives of 71 people.
1935  A plebiscite in Saarland shows that 90.3% of those voting wish to join Nazi Germany.
1934  The Candidate of Sciences degree is established in the Soviet Union.
1915  An earthquake in Avezzano, Italy kills 29,800.
1913  Delta Sigma Theta Sorority Incorporated was founded on the campus of Howard University.
1895  First Italo-Ethiopian War: the war's opening battle, the Battle of Coatit, occurs; it is an Italian victory.
1893  US Marines land in Honolulu, Hawaii from the USS Boston to prevent the queen from abrogating the Bayonet Constitution.
1893  The Independent Labour Party of the United Kingdom holds its first meeting.
1869  National convention of black leaders meets in Washington, D.C.
National Negro Convention Movement:
1847  The Treaty of Cahuenga ends the Mexican–American War in California.
1842  Dr William Brydon, an assistant surgeon in the British East India Company Army during the First Anglo-Afghan War, becomes famous for being the sole survivor of an army of 4,500 men and 12,000 camp followers when he reaches the safety of a garrison in Jalalabad, Afghanistan.
1822  The design of the Greek flag is adopted by the First National Assembly at Epidaurus.
1815  War of 1812: British troops capture Fort Peter in St Marys, Georgia, the only battle of the war to take place in the state.
War of 1812 (Anglo-American War of 1812):
1797  French Revolutionary Wars: A naval battle between a French ship of the line and two British frigates off the coast of Brittany ends with the French vessel running aground, resulting in over 900 deaths.
1793  Nicolas Jean Hugon de Bassville, representative of Revolutionary France, lynched by a mob in Rome
1666  French traveler Jean-Baptiste Tavernier arrived in Dhaka and met Shaista Khan.
JANUARY 14
2011  Former president of Tunisia, Zine El Abidine Ben Ali flees his country to Saudi Arabia after a series of street demonstrations against his regime and corrupt policies, asking for freedom, rights and democracy, considered as the anniversary of the Tunisian Revolution and the birth of the Arab Spring.
Tunisia:
Foreign Relations of Tunisia:
Tunisia and the United Nations:
Human Rights in Tunisia:
History of Tunisia:
Economy of Tunisia:
Arab Spring:
2010  Yemen declares an open war against the terrorist group al-Qaeda.
Yemen:
Foreign Relations of Yemen:
History of Yemen:
Economy of Yemen:
Al-Qaeda:
2005  The Huygens probe lands on Saturn's moon Titan.
2004  The national flag of the Republic of Georgia, the so-called "five cross flag", is restored to official use after a hiatus of some 500 years.
History of Georgia:
Georgia:
Foreign Relations of Georgia:
Economy of Georgia:
2000  International Criminal Tribunal for the former Yugoslavia (ICTY) sentences five Bosnian Croats to up to 25 years for the 1993 killing of over 100 Muslims in a Bosnian village. The Case: Kupreškić et al. (IT-95-16)
International Criminal Tribunal for the former Yugoslavia:
Press Release and the judgment on January 14, 2000, by the ICTY
War in Bosnia-Herzegovina:
Bosnian War on the Ground:
Timeline of the War in Bosnia-Herzegovina:
1999  Toronto Mayor Mel Lastman becomes the first mayor in Canada to call in the Army to help with emergency medical evacuations and snow removal after more than one meter of snow paralyzes the city.
1975  USSR breaks trade agreement with US.
Foreign Trade of the USSR:
1975 Teenage heiress Lesley Whittle is kidnapped by Donald Neilson, aka "the Black Panther".
1973  Elvis Presley's concert Aloha from Hawaii is broadcast live via satellite, and sets the record as the most watched broadcast by an individual entertainer in television history.
1972  Queen Margrethe II of Denmark ascends the throne, the first Queen of Denmark since 1412 and the first Danish monarch not named Frederick or Christian since 1513.
1969  An accidental explosion aboard the USS Enterprise near Hawaii kills 27 people.
1967  Counterculture of the 1960s: The Human Be-In, takes place in San Francisco, California's Golden Gate Park, launching the Summer of Love.
1957  Kripalu Maharaj was named fifth Jagadguru (world teacher) after giving seven days of speeches before 500 Hindu scholars.
1953  Josip Broz Tito is inaugurated as the first President of Yugoslavia.
Josip Broz Tito:
History of Yugoslavia:
1950  The first prototype of the MiG-17 makes its maiden flight.
1943  World War II: Franklin D Roosevelt becomes the first President of the United States to travel by airplane while in office when he travels from Miami to Morocco to meet with Winston Churchill.
1943  World War II: Franklin D Roosevelt and Winston Churchill begin the Casablanca Conference to discuss strategy and study the next phase of the war.
1943  World War II: Japan begins Operation Ke, the successful operation to evacuate its forces from Guadalcanal during the Guadalcanal Campaign.
1948  Norway claims Queen Maud Land in Antarctica.
1911  Roald Amundsen's South Pole expedition makes landfall on the eastern edge of the Ross Ice Shelf.
1907  An earthquake in Kingston, Jamaica kills more than 1,000.
1858  Napoleon III of France escapes an assassination attempt.
1822  Greek War of Independence: Acrocorinth is captured by Theodoros Kolokotronis and Demetrios Ypsilantis.
Greek War of Independence:
Modern History of Greece:
1814  Treaty of Kiel: Frederick VI of Denmark cedes Norway to Sweden in return for Pomerania.
1761  The Third Battle of Panipat is fought in India between the Afghans under Ahmad Shah Durrani and the Marathas.
1539  Spain annexes Cuba.
Cuba-Spain Relations:
Cuba or the "Republic of Cuba" (Repúlica de Cuba):
Foreign Relations of Cuba:
History of Cuba:
Culture of Cuba:
Economy of Cuba:
JANUARY 15
2007  Barzan Ibrahim al-Tikriti, former Iraqi intelligence chief and half-brother of Saddam Hussein, and Awad Hamed al-Bandar, former chief judge of the Revolutionary Court, are executed by hanging in Iraq.
2005  ESA's SMART-1 lunar orbiter discovers elements such as calcium, aluminum, silicon, iron, and other surface elements on the Moon.
2001  Wikipedia, a free Wiki content encyclopedia, goes online.
1993  Salvatore Riina, the Mafia boss known as "The Beast", is arrested in Sicily, Italy after three decades as a fugitive.
1992  The international community recognizes the independence of Slovenia and Croatia from the Socialist Federal Republic of Yugoslavia.
1991  Elizabeth II, in her capacity as Queen of Australia, signs letters patent allowing Australia to become the first Commonwealth realm to institute its own Victoria Cross in its honors system.
1991  The United Nations deadline for the withdrawal of Iraqi forces from occupied Kuwait expires, preparing the way for the start of Operation Desert Storm.
Persian Gulf War Timelines:
1981  Pope John Paul II receives a delegation from Solidarity (Polish trade union) at the Vatican led by Lech Wałęsa.
1975  The Alvor Agreement is signed, ending the Angolan War of Independence and giving Angola independence from Portugal.
Independence of Angola:
Angola:
Foreign Relations of Angola:
Angola and the United Nations:
History of Angola:
Economy of Angola:
1973  Vietnam War: Citing progress in peace negotiations, President Richard Nixon announces the suspension of offensive action in North Vietnam.
1973 in the Viet Nam War:
Viet Nam War and Pertinent Events:
Vietnam War Peace Talks/Negotiations:
Anti-Viet Nam War Movement:
1970  Muammar Gaddafi is proclaimed premier of Libya.
Libya under Muammar Gaddafi:
History of Libya:
Economy of Libya:
1970  Nigerian Civil War: After a 32-month fight for independence from Nigeria, Biafra surrenders.
Nigerian Civil War:
History of Nigeria:
Nigeria:
Foreign Relations of Nigeria:
Nigeria and the United Nations:
Economy of Nigeria:
1969  The Soviet Union launches Soyuz 5.
1966  The First Nigerian Republic, led by Abubakar Tafawa Balewa is overthrown in a military coup d'état.
Abubakar Tafawa Balewa:
First Nigerian Republic:
Second Nigerian Republic:
Nigeria:
History of Nigeria:
Foreign Relations of Nigeria:
Nigeria and the United Nations:
Economy of Nigeria:
1962  The Derveni papyrus, Europe's oldest surviving manuscript dating to 340 BC, is found in northern Greece.
1951  Ilse Koch, "The Witch of Buchenwald", wife of the commandant of the Buchenwald concentration camp, is sentenced to life imprisonment by a court in West Germany.
1949  Chinese Civil War: The Communist forces take over Tianjin from the Nationalist Government.
Chinese Civil War and its Timelines:
1947  The brutalized corpse of Elizabeth Short (The "Black Dahlia") is found in Los Angeles' Leimert Park.
1943  The world's largest office building, The Pentagon, is dedicated in Arlington, Virginia.
The Pentagon:
1943  World War II: The Soviet counter-offensive at Voronezh begins.
1937  Spanish Civil War: Nationalists and Republican both withdraw after suffering heavy losses, ending the Second Battle of the Corunna Road.
Second Battle of the Corunna Road:
Spanish Civil War:
Timelines of the Spanish Civil War:
1933  A twelve-year-old girl experiences the first Marian apparition of Our Lady of Banneux in Banneux, Belgium.
Our Lady of Banneux:
Marian Apparition:
1919 Rosa Luxemburg and Karl Liebknecht, two of the most prominent socialists in Germany, are tortured and murdered by the Freikorps at the end of the Spartacist uprising.
1910  Construction ends on the Buffalo Bill Dam in Wyoming, United States, which was the highest dam in the world at the time, at 325 ft (99 m).
1908  The Alpha Kappa Alpha sorority becomes the first Greek-letter organization founded and established by African American college women.
1889  The Coca-Cola Company, then known as the Pemberton Medicine Company, is incorporated in Atlanta.
1822  Greek War of Independence: Demetrios Ypsilantis is elected president of the legislative assembly.
Demetrios Ypsilantis:
Greek War of Independence:
Modern History of Greece:
________________________________________________
Satoshi Ashikaga, having worked as researcher, development program/project officer, legal protection/humanitarian assistance officer, human rights monitor-negotiator, managing-editor, and more, prefers a peaceful and prudent life, especially that in communion with nature.  His previous work experiences, including those in war zones and war-torn zones, remind him of the invaluableness of peace.  His interest and/or expertise includes international affairs, international law, jurisprudence, economic and business affairs, project/operations or organizational management, geography, history, the environmental/ecological issues, science and technology, visual/audio documentation of nature and culture, and more. Being a member of the TRANSCEND Network for Peace, Development and Environment, he is currently compiling This Week in History on TMS.
(Sources and references: https://en.wikipedia.org/wiki/january_9   january_15; http://www.onthisday.com/events/january/9   to january/15;   http://www.brainyhistory.com/days/january_9.html.   to january_15.html; and other pertinent web sites and/or documents, mentioned above.)
The views expressed in the cited or quoted websites and/or documents in this article do not necessarily reflect those of the author of this article. These websites and/or documents are cited or quoted for academic or educational purposes. Neither the author of this article nor the Transcend Media Service (TMS) is responsible for the contents, information, or whatsoever contained in these websites and/or documents.
One of the primary purposes of this article is to provide the readers with opportunities to think about "peace", including positive peace and negative peace as well as external/outer peace and internal/inner peace, and more, directly or indirectly, from various angles and/or in the broadest sense, through historical events. It is because this article is prepared specifically for the TMS whose main objective is to address "peace".
This article originally appeared on Transcend Media Service (TMS) on 9 Jan 2017.
Anticopyright: Editorials and articles originated on TMS may be freely reprinted, disseminated, translated and used as background material, provided an acknowledgement and link to the source, TMS: This Week in History, is included. Thank you.
If you enjoyed this article, please donate to TMS to join the growing list of TMS Supporters.


This work is licensed under a CC BY-NC 4.0 License.
One Response to "This Week in History"