Palestine: Towards a Freedom from Funding
TRANSCEND MEMBERS, 18 Dec 2017
Walid Salem – TRANSCEND Media Service
My Story with the Donors
October 2017 – Thirty years ago, when I was still accused to be a leader in the Popular Front for Liberation of Palestine (PFLP), I wrote a study about funding, suggesting that we should not accept any funding that is not directed to the development of our economic productivity. The study called for the development of self reliance and for the rejection of any international funding that will be conducted in coordination with the Israeli Civil Administration (Salem, May 1987, pp. 72-76).
At that time, I was a militant young of 30 years old. Today (Another Thirty years after) I feel that my 1987 message is still generally valid, while there are other components that should be added to it, as it will be explained in this series of stories.
At that time, we were better off as   Palestinians without that "invasion by aid". Voluntary work was conducted with sincere and good spirit; we were also depending on ourselves. Besides that the funding resources which were mainly Arab and Islamic were directed to support our productive base such as small manufacturing (with less to agriculture unfortunately). As well this support was directed to support our steadfastness (Sumud) by the funding to projects such as housing projects. The Arab financial support we enjoyed was combined with actions taken by solidarity movements in the world who were providing us with political support that we badly needed. At that time the pubic/ committed/ critical/ organic (Said, Gramsci, Banda, Habermas, and Sartre) intellectuals and leaders were the models that people follow.
After 1993 Oslo, a new language of "post conflict" emerged, and the language of liberation/ emancipation/ non violent resistance was replaced by the language of "Peacebuilding" and "Conflict resolution." Accordingly the public/critical intellectuals left their place to new class of "technical experts" in all levels. I admit that I got convinced at the beginning that Oslo will give us a state, and then I found myself involved heartedly and enthusiastically with the new post conflict agenda. I made myself a "trainer" of Democracy, strategic planning, and policy making for more than thirty thousand Palestinians; also I ran tens of civil society and peacebuilding projects.
Today, I declare that this path was/ and is wrong. I call upon all my people to shift from it. The reasons are manifold:
First: The assumption and the starting point of the emergence of a post conflict situation that requires state building, capacity building programs and peacebuilding ones is fully wrong. We are still under occupation which also moving to annexation, and the expansion of the settler colonial projects on the expense of our people.
Second: The move of the international community from the 1950's to 1980's solidarity agenda with our people to a new partnership agenda starting from the 1990's was a fatal mistake. Partnership was understood first as partnerships in projects only, and stop with the end of these projects (Usually the stop to be made by the donor according to his changing agenda and his unilateral evaluation of the project as well). Second these partnerships will be in projects that take place in our country, therefore the donor own the project in my county with me which deviates with the principles of local ownership. Third: The donor will impose his own financial and administrative guidelines (and more importantly his theories of change). Fourth: With that happening the local organizations lose their visionary roles, and become scribes who spent most of their times in micro issues such as writing funding proposals and reports, and responding to donors inquiries, in the expense of working with their people and take their commitments towards the emerging developments in their environment."Modern slavery"  is just a good name of this newly invented other  " neo- colonial tool" of control. Fifth: Since money is involved, these projects became a source of life for thousands of international and Israeli organizations and experts (consultants, evaluators and others) who take big parts of the money that is supposed to be allocated to the Palestinian people.
Yes, then if we want to go back as Palestinians to our emancipatory agenda, and to our nonviolent comprehensive struggle we should break this cycle of funding  that just  helped sustaining the Israeli occupation, by transforming us to bureaucrats acting in projects and getting salaries and benefits on the expense of volunteerism and its spirit. As such our individual personalities were" Personified" by becoming characters who act along imposed guidelines and procedures rather than speaking of ourselves. "Staying within" becomes the case to many rather than "Speaking out" of what we believe (Malki, 2006, p.13). Such a " Personification" created also a " thingification process" (Aime  Cesaire), in which the donor will deal with you as being a technical thing, and as apolitical and ahistorical object , who will be rewarded and punished( by the donor) according to the quality of your reporting and proposals  ( of course on the basis of their standards to reporting). This all regardless of all your previous history and experience that do not count.
As a Palestinian State Authority we need to struggle back to solidarity agenda for political and financial support that will require the donors to report to us about what they are doing for us.
As Palestinian individuals, we need protection from the authoritarian guidelines of control imposed by the donors that fits also with stable situations rather than a one of permanent turmoil like ours, and we need to rebuild solidarity civil society networks with an agreed upon agenda for non violent struggle locally and internationally. This agenda will be the subject of the next story.
A Proposal for an Alternative Path
Above I presented a brief analysis of my experience with Aid, especially over the last 30 years. Here an alternative path for Aid to Palestine is presented both in regard to the trends of funding, and the management of it.
In a context of annexationist policies, and creeping settler colonialism, it is time to look over Aid to Palestine. The key is to move beyond the post- conflict agenda, and its dependence on institutions and technocrats as if we in the stage of state building.
As Dr Khalil Nakhleh recommending Aid should be instead  on in the service of an emancipatory development agenda initiated by the people( Nakhleh,2011). In other hand Dr Hadeel Al Qazzaz suggested that Aid to the Palestinians should be based on their human rights, rather than to pressure them to accept an unjust solution with Israel (Al Qazzaz, 2016, p.69).
I will add also the following:
That Aid should be now on for building Palestinian facts in the ground in area C, East Jerusalem, and for the creation of the connection between West Bank and Gaza, and finally for insuring a just solution to the Palestinian Refugees problem.
As such Aid will aim to the build up of the Palestinian productive base, and the Palestinian self reliance, rather than focusing on paying running costs.
As holders to this developmental anti annexation approach towards Palestinian independence, Aid should target rebuilding the grassroots movements, the community based organizations( CBO's), the social and the citizens movements, and support the Palestinian non violent struggle, the lobby for the Palestinian rights, the Palestinian research and education development.
Volunteerism and voluntaristic spirit to be revived. In this regard volunteerism should target the creation of a productive base, and voluntarism to be included even in the paid salaries projects. In this sense the staff of the project will do what required regardless of the number of hours and the time needed beyond the paid time.
This approach will be a point of departure from depending on the technical experts, who should now leave their positions to the committed "developers", the organic intellectuals, and the grassroots responsible practitioners who are involved deeply in the development of Palestine, and the non violent struggle for its emancipation. The latter still need to run their work on the basis of the best quality possible, therefore they will need to be fully trained.
At the same time, the occasion came to say goodbye to the technical experts who work without a political commitment, count hours, and use the Palestinian plight in order to do business and become individually rich, or become dependent on their life salary on the continuation of the conflict.
As such a new kind of management is needed, on the basis of "do no harm approach" presented by Mary Anderson (1999). This approach identified the ethics of aid interventions based on the principle of "Working with the people" instead of "working for them", "on their behalf", or "on tutelage over them". The key word here is partnership, understood not as involving the underdog by the top dog, not as a partnership in a short term project, and not as joint ownership of a project in the underdog country. Alternatively partnership will mean a sustainable long term cooperation that is based on the universal respect of differences in one hand , and strengthening commons in the other between the people of the world, through equal participation in the decision making, mutual responsibilities, complimentary roles, reflexivity, and mutual accountability between the partners.
This concept of partnership will include mutual planning, agreed upon guidelines, and reciprocal reporting.
For Palestine, we need globally to strengthen the solidarity movements with us in one hand, and to build strong and effective partnership in the other. We need as well to struggle and protect ourselves against the ramifications of the technical apolitical based projects that aim to do business while the plight of our peoples continue, and deepens. Finally we need to ally with our partners in the West in order to pressure their governments to change their aid agenda to become directed to support the creation of Palestine in the ground besides Israel, as an alternative to just supporting peace with Israel.
The struggle to change the donors' agenda, and its directions regarding Palestine need to start right away. It is not enough to continue getting funding' complying with the donors agenda, priorities, guidelines and procedures, with this to be accompanied by a campaign to change all the funding terms of reference.
Locally we need to give a boost to the development and citizens based grassroots movements, and to get the NGO's projects to become exposed to public accountability, with the hope that such a process will convince the artificial ones among them to close down, and those who enjoy strong community support to flourish and prevail.
_______________________________________________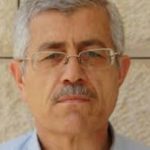 Dr. Walid Salem is a member of the TRANSCEND Network for Peace Development Environment. He was born in East Jerusalem in 1957 and teaches democracy and human rights at AlQuds University. He is a writer of thirty books and training manuals, and tens of research papers on Democracy, civil society, citizenship, refugees, and Jerusalem. He is also a consultant, evaluator, and trainer for several public and private bodies. Salem trained more than thirty thousand Palestinians on these issues since 1990, and, since 1993, he is the Director of The Centre for Democracy and Community Development, East Jerusalem. He is the Coordinator of Middle East Citizen Assembly as regional network of experts and activists on citizenship issues that include participants from 19 countries from the region since 2004. He has lectured at several international conferences and seminars about democracy, Jerusalem, refugees, and development in Palestine.
Join the BDS-BOYCOTT, DIVESTMENT, SANCTIONS campaign to protest the Israeli barbaric siege of Gaza, illegal occupation of the Palestine nation's territory, the apartheid wall, its inhuman and degrading treatment of the Palestinian people, and the more than 7,000 Palestinian men, women, elderly and children arbitrarily locked up in Israeli prisons.
DON'T BUY PRODUCTS WHOSE BARCODE STARTS WITH 729, which indicates that it is produced in Israel.    DO YOUR PART! MAKE A DIFFERENCE!
7 2 9: BOYCOTT FOR JUSTICE!
This article originally appeared on Transcend Media Service (TMS) on 18 Dec 2017.
Anticopyright: Editorials and articles originated on TMS may be freely reprinted, disseminated, translated and used as background material, provided an acknowledgement and link to the source, TMS: Palestine: Towards a Freedom from Funding, is included. Thank you.
If you enjoyed this article, please donate to TMS to join the growing list of TMS Supporters.


This work is licensed under a CC BY-NC 4.0 License.