Virginia Woolf (25 Jan 1882 – 28 Mar 1941)
BIOGRAPHIES, 22 Jan 2018
Satoshi Ashikaga – TRANSCEND Media Service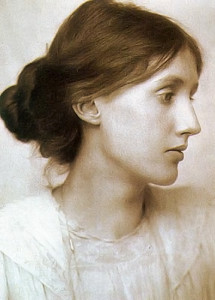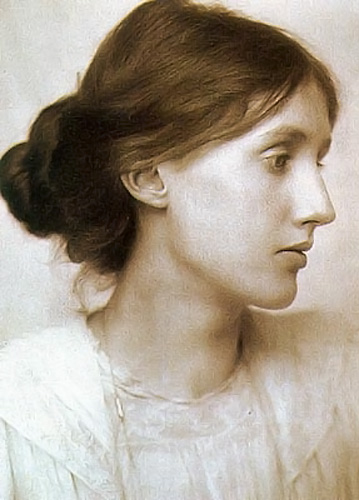 "Life is not a series of gig lamps symmetrically arranged; life is a luminous halo, a semi-transparent envelope surrounding us from the beginning of consciousness to the end."
— Virginia Woolf
Adeline Virginia Woolf
English writer and one of the foremost modernists of the twentieth century.
During the interwar period, Woolf was a significant figure in London literary society and a central figure in the influential Bloomsbury Group of intellectuals. Her most famous works include the novels Mrs Dalloway (1925), To the Lighthouse (1927) and Orlando (1928), and the book-length essay A Room of One's Own (1929), with its famous dictum, "A woman must have money and a room of her own if she is to write fiction."
Woolf suffered from severe bouts of mental illness throughout her life, thought to have been what is now termed bipolar disorder, and committed suicide by drowning in 1941 at the age of 59.
Death
After completing the manuscript of her last (posthumously published) novel, Between the Acts, Woolf fell into a depression similar to that which she had earlier experienced. The onset of World War II, the destruction of her London home during the Blitz, and the cool reception given to her biography of her late friend Roger Fry all worsened her condition until she was unable to work. On 28 March 1941, Woolf drowned herself by filling her overcoat pockets with stones and walking into the River Ouse near her home. Woolf's body was not found until 18 April 1941. Her husband buried her cremated remains under an elm in the garden of Monk's House, their home in Rodmell, Sussex.
(1. and 2. above quoted from Virginia Woolf – Wikipedia; accessed 26 March 2016.)
Virginia Woolf's Final Note to Leonard Woolf, her husband:
'Dearest,
I feel certain I am going mad again. I feel we can't go through another of those terrible times. And I shan't recover this time. I begin to hear voices, and I can't concentrate. So I am doing what seems the best thing to do.
You have given me the greatest possible happiness. You have been ; ain every way all that anyone could be. I don't think two people could have been happier till this terrible disease came. I can't fight any longer. I know that I am spoiling your life, that without me you could work. And you will I know.
You see I can't even write this properly. I can't read. What I want to say is I owe all the happiness of my life to you. You have been entirely patient with me and incredibly good. I want to say that – everybody knows it. If anybody could have saved me it would have been you. Everything has gone from me but the certainty of your goodness. I can't go on spoiling your life any longer.
I don't think two people could have been happier than we have been.
V.'
See YouTube video (2 min. 07 sec.) Virginia Woolf's Suicide letter to Leonard Woolf [from The Hours (film)]
See YouTube video (29 min. 24 sec.) Virginia Woolf Documentary
List of Works by Virginia Woolf
See Chronological List of Works By Virginia Woolf.
Virginia Woolf Quotes
See Virginia Woolf Quotes – Brainy Quotes.
________________________________
Satoshi Ashikaga, having worked as researcher, development program/project officer, legal protection/humanitarian assistance officer, human rights monitor, managing-editor, and more, prefers a peaceful and prudent life, especially that in communion with nature.  His previous work-experiences, including those in war-zones and war-torn zones, remind him of the invaluableness of peace.  His interest and/or expertise includes international affairs, international law, jurisprudence, economic and business affairs, project/operations or organizational management, geography, history, the environmental/ecological issues, visual/audio documentation of nature and culture, and more. Being a member of the TRANSCEND Network for Peace, Development and Environment, he is currently compiling This Week in History on TMS.
This article originally appeared on Transcend Media Service (TMS) on 22 Jan 2018.
Anticopyright: Editorials and articles originated on TMS may be freely reprinted, disseminated, translated and used as background material, provided an acknowledgement and link to the source, TMS: Virginia Woolf (25 Jan 1882 – 28 Mar 1941), is included. Thank you.
If you enjoyed this article, please donate to TMS to join the growing list of TMS Supporters.


This work is licensed under a CC BY-NC 4.0 License.