In Pursuit of Peace and Justice: 100 Peace & Justice Leaders and Models (List #3)
TRANSCEND MEMBERS, 12 Mar 2018
Anthony J. Marsella and Kathleen Malley-Morrison – TRANSCEND Media Service
Continuing the Legacy . . .
9 Mar 2018 – With a continuing commitment to the work and consequences of Reverend Martin Luther King's enduring efforts to promote peace and justice through non-violence, we submit a third list of living peace and justice leaders and models for recognition and distribution.
We are eternally grateful for Reverend King's efforts to free people and nations from the brutal oppressions imposed by governments, nations, societies, organizations, and individuals. Regardless of the source, those who willfully support and sustain the evils of racism, prejudice, violence, and war, will yield to peace and justice leaders because of an inherent moral sense, even if denied in some.
Reverend King's commitment to freedom from oppression and abuse compel us to continue his efforts far beyond the words, song, and promises of his day. His abuse from corrupt government offices and officials likely resulted in his assassination. Reverend King's awareness of his persecution and perhaps assassination at the hands of his enemies did not prevent him from continuing his efforts; he knew even in his death, his truths would endure.
List 3
Like other prior published Lists, the individuals cited on this List come represent a variety of demographic markers including gender, ethnicity, race, age, nation, religion, and life- style persuasion.  By accessing the URL accompanying the person's name, you can read of their peace and justice activism and advocacy.
We have reviewed each person's contributions and were privileged to consider their listing.  It is axiomatic some individuals will be criticized by others for their presence because of masked activities. Clearly, in a world of fake news, misrepresentations, and hacking, errors may be made. Forgive us if this is the case. We are earnest in our effort to bring recognition to those whose efforts required courage and commitment.
Our choice of the number 100 is arbitrary, for there are thousands of individuals who deserve citation. Most are not listed; we will continue to create list for future efforts. Do not be dismayed! Patience! We believed it essential to develop lists of living peace and justice activists and advocates to encourage and foster peace and justice work.
In the omnipresent face of abuses and oppression, in the face of persecution from government and private sources demonstrated via the betrayal and misuse of the secret FISA Court's politicization and weaponization,  we  recall and honor iconic peace and justice leaders of the past, including Mahatma Gandhi, Martin Luther King, Jr., Nelson Mandela, Samuel Gompers, Caesar Chavez, Larry Itliong, Rachel Corrie, Philip Berrigan & Daniel Berrigan, Glenn Paige, Hedy Epstein, Malcolm X, and scores of others.
Peace and justice advocates and activists, across time, are testimony to the enduring human spirit to resist oppression to claim liberty, and to endure, even when the costs are life. Individuals recognized on List 1, List 2, and now List 3 are part of the tradition of resistance to oppression, and the promotion of peace and justice.
There can be no greater honor! Regardless of religious persuasion, the beautiful words from the Sermon on the Mount resonate across time and place: Blessed are the peace makers, for they shall be called children of God." (Matthew 5.9KJV).
Spirit of Our Times
There is a new spirit of encounter (e.g., Black Lives Matter); a new spirit of protest evidenced by DC gatherings for women and minority groups; a new spirit of communication among media free of government or wealth controls; there is a new spirit of protest against war and militarism, and the spending of a nation's wealth on weaponry and endless war; there is a new spirit of concern for life and land, especially regarding anthropogenic climate changes; there is a new spirit of determination to expose the abuses of privilege and position by select government official who have politicized and weaponized laws for personal use (e.g., FISA).
These emerging changes signal and sustain "Hope!"  "Hope" is the life blood of progressive change. "Hope" can be suppressed and oppressed, but it cannot be defeated.  "Hope" endures because it is the essence of life.  Regardless of life forms and species, "Hope" is the evolutionary impulse pursuing survival and becoming.
We consider our efforts a beginning, and we will continue to publish new lists. This is so because the struggle for peace and justice is endless, and each day new people are rising to the call. This is as it should be, and must be, until such time as the forces of oppression fall before the forces of good; evil will continue, but human virtue, endowed in human conscience, will triumph!
Goals of Peace and Justice
Almost two decades ago, David Reiff (1999), in his classic paper, "The precarious triumph of human rights" (New York Times Magazine, August 8, pp. 36-4) articulated his view of "new moral order" characteristics; his thoughts were prescient:
Civil society;
Humanitarianism;
Human rights versus state sovereignty;
Emergence of human rights activists, development workers, aid experts committed to needs of an interdependent world;
Small is beautiful;
Democracy building;
Growth of NGOs;
Considering individual as well as state rights;
Plans for a permanent international criminal court.
To these, we would add the following:
Decentralization;
Grass-Roots participation;
Non-violence
Communication/networking;
Determination to question and to hold accountable those with wealth, power, position and person.
Before sharing our third list, we wish to include two charts offering graphic displays of essential material for appreciating living leaders.
CHART 1: PERSONAL CHARACTERISTICS OF PEACE AND JUSTICE LEADERS AND MODELS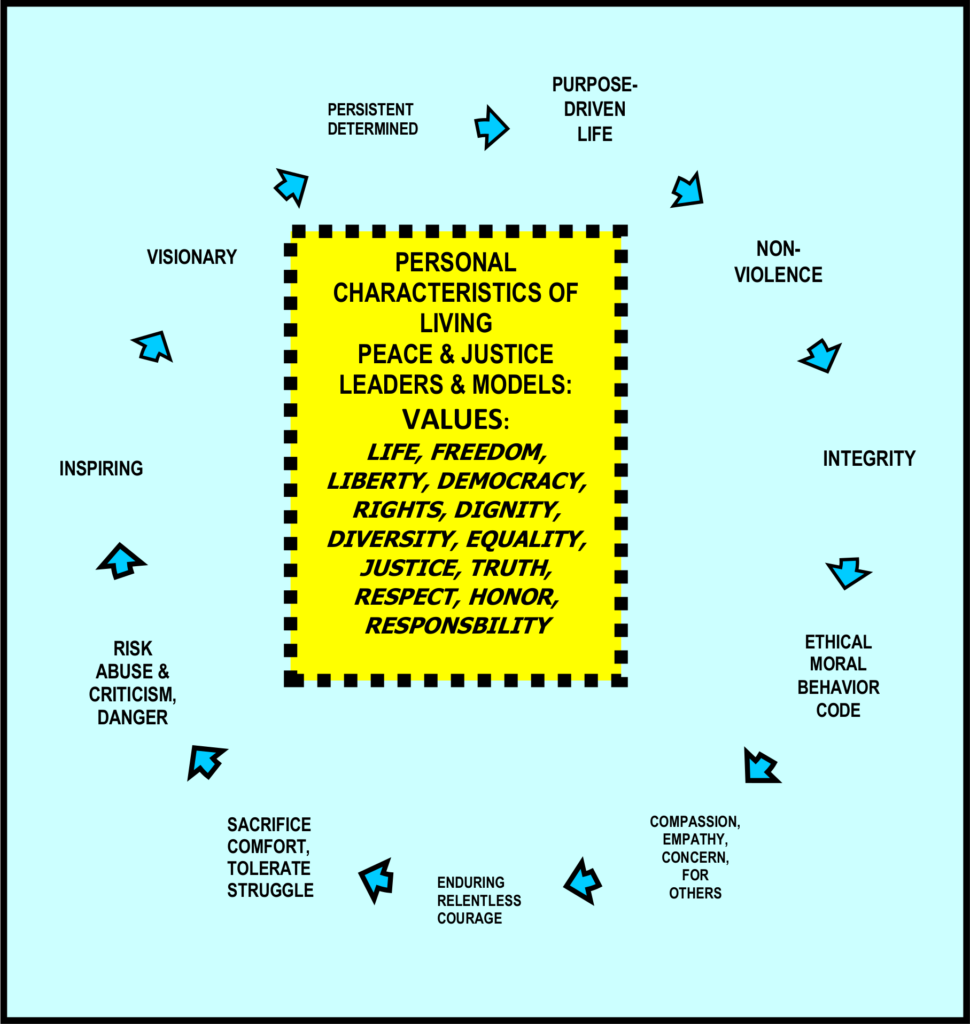 CHART 2: ROLES AND STATUSES OF LIVING PEACE & JUSTICE LEADERS AND MODELS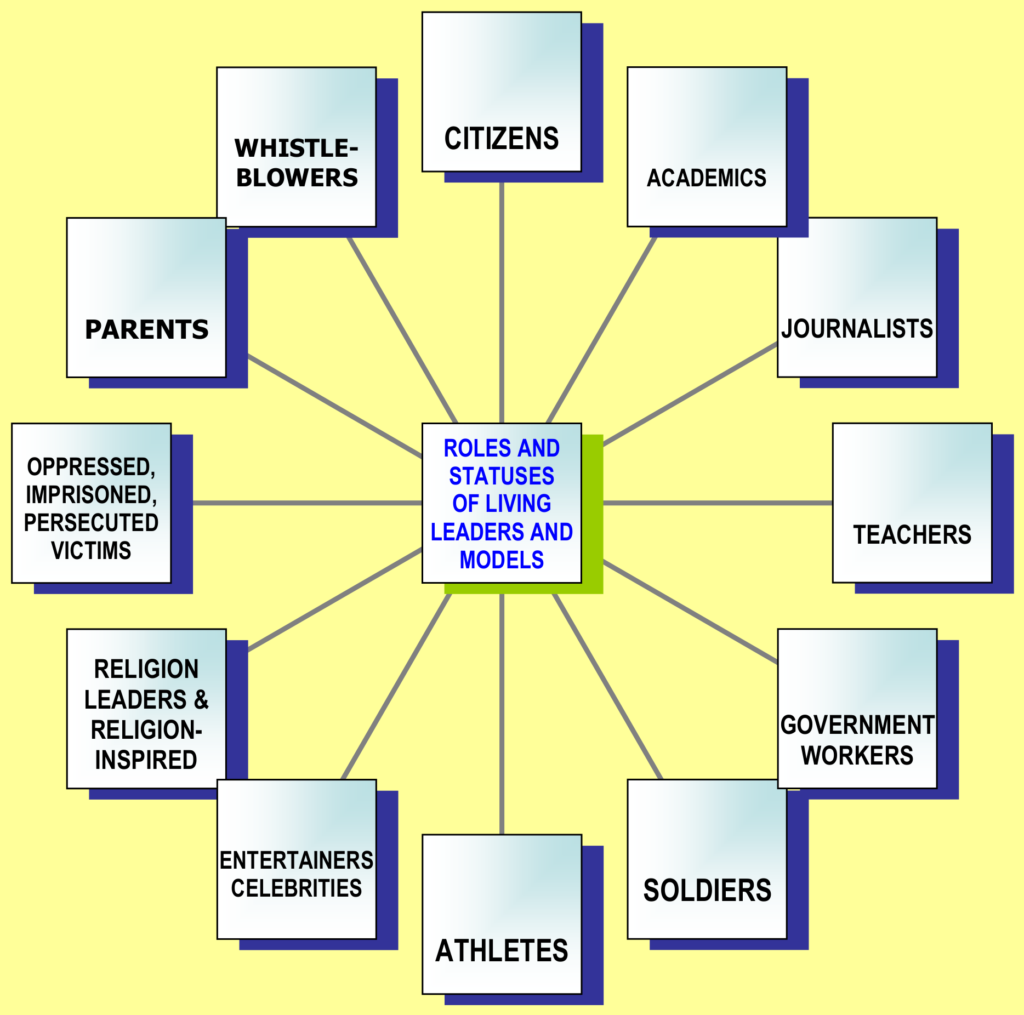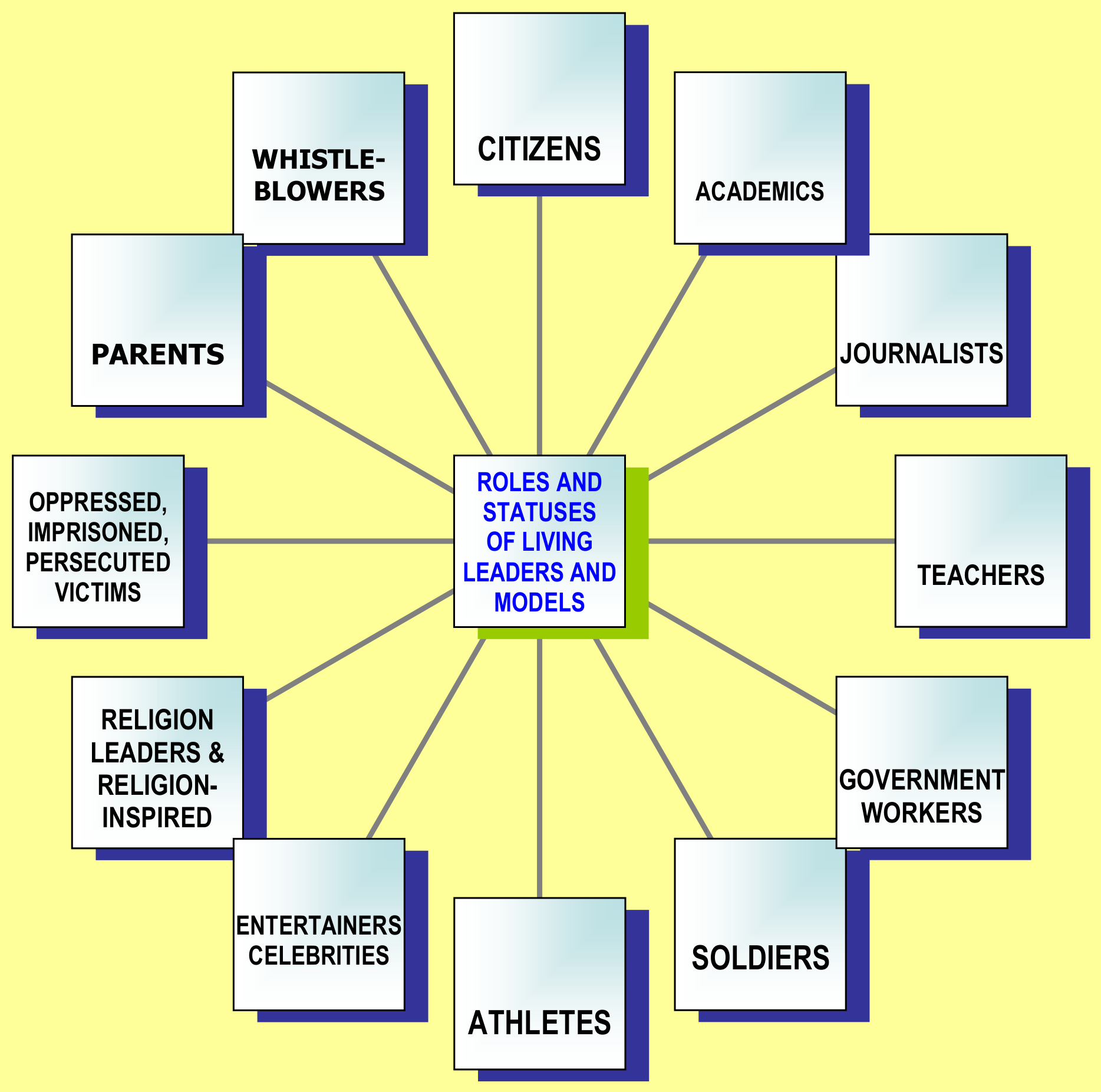 THIRD LIST OF 100 PEACE ADVOCATES/ACTIVISTS:
Join us in celebrating the individuals making our world a better place for all, individuals advancing the human and natural order. List 4 is in preparation.
____________________________________________________

Anthony J. Marsella, Ph.D., a member of the TRANSCEND Network for Peace Development Environment, is a past president of Psychologists for Social Responsibility, Emeritus Professor of psychology at the University of Hawaii's Manoa Campus in Honolulu, Hawaii, and past director of the World Health Organization Psychiatric Research Center in Honolulu.  He is known internationally as a pioneer figure in the study of culture and psychopathology who challenged the ethnocentrism and racial biases of many assumptions, theories, and practices in psychology and psychiatry. In more recent years, he has been writing and lecturing on peace and social justice. He has published 21 books and more than 300 articles, tech reports, and popular commentaries. His TMS articles may be accessed HERE and he can be reached at marsella@hawaii.edu.

Kathleen Malley-Morrison, Ed.D., Director of the Group on International Perspectives on Governmental Aggression and Peace (GIPGAP), is Professor Emerita of Psychological and Brain Sciences at Boston University. She is the author or coauthor of several books, including Family Violence in a Cultural Perspective, and Family Violence in the United States, as well as editor of the four volume series: State violence and the right to peace: An international survey of the views of ordinary people. She has authored numerous articles and book chapters on violence within relationships and nations. Her current efforts to advance peace and social justice are centered primarily in her blog, Engaging Peace. http://engagingpeace.com. She can be reached at: kathiemm@engagingpeace.com
This article originally appeared on Transcend Media Service (TMS) on 12 Mar 2018.
Anticopyright: Editorials and articles originated on TMS may be freely reprinted, disseminated, translated and used as background material, provided an acknowledgement and link to the source, TMS: In Pursuit of Peace and Justice: 100 Peace & Justice Leaders and Models (List #3), is included. Thank you.
If you enjoyed this article, please donate to TMS to join the growing list of TMS Supporters.


This work is licensed under a CC BY-NC 4.0 License.
One Response to "In Pursuit of Peace and Justice: 100 Peace & Justice Leaders and Models (List #3)"