(Français) Brésil : Le grand capital fait élire un grand cheval…Atroce
IN ORIGINAL LANGUAGES, 29 Oct 2018
Paulo Correia | Investig'Action – TRANSCEND Media Service
Jair Bolsonaro s'est fait élire hier avec 55% des votes exprimés, au second tour de l'élection présidentielle brésilienne. A l'heure où le Brésil représente une des sociétés les plus violentes et  inégalitaires au monde, fruit de 518 ans de colonialisme, esclavagisme et fascisme, un militaire insubordonné surnommé « cavalão » – grand cheval, va sublimer le Brésil dans une parfaite dystopie, où les élites nationales vont pouvoir se maintenir et continuer à se gaver à titre personnel, en échange des gigantesques ressources minérales, pétrolières et forestières – Amazonie – qui s'y trouvent et qui alimentent les monopoles transnationaux.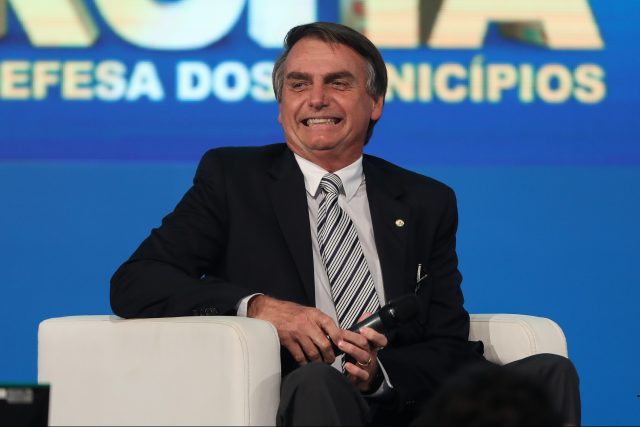 29 Oct 2018 – Bolsonazi, l'autre surnom acquis suite à ses propos racistes, homophobes, misogynes et militaristes, a bénéficié de ces nouveaux chevaux de Troie, qui corrodent et pourrissent nos démocraties : les réseaux sociaux et les techniques avancées de diffusion massive de « fake news », l'arme ultime et « low cost » – par rapport à une intervention militaire de l'Occident – du grand capital, où que ce soit. La vraie « Globo/a/lisation » !
Le lourd fardeau de cinq siècles d'Histoire d'esclavage, d'oppression, de répression, d'exploitation et de misère profonde, ont été brièvement interrompus par Getúlio Vargas, Luiz Inácio Lula da Silva et le PT. Les 14 ans de gouvernements du PT, n'ont pas suffi pour combler les lacunes systémiques en matière de démocratie et d'éducation. Je peux donc affirmer, qu'une bonne partie de la population n'a pas une vraie culture politique. D'ailleurs, Bolsonaro s'est fait élire sans avoir débattu avec son opposant, Fernando Haddad.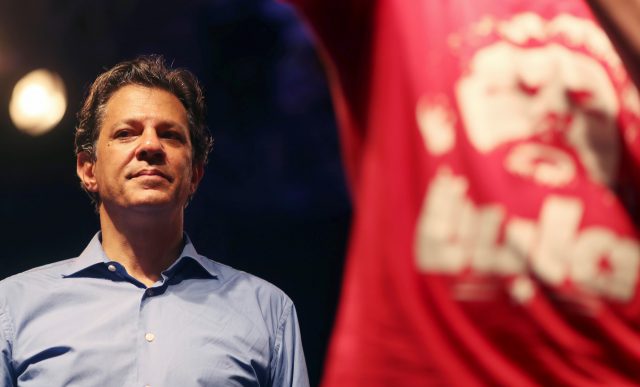 Le rôle des médias a été donc, de promouvoir le message du pouvoir judiciaire à la botte des élites et de contrarier le sursaut populaire, progressiste et civilisationnel, personnifié par le PT et son leader charismatique, Lula.
Les deux principaux groupes de médias ont ainsi fait le travail sur deux terrains différents mais complémentaires :
Le groupe « Globo », grand soutien de la dictature militaire de1964/1985 et détenu par la famille Marinho, a réussi par la médiatisation de l'opération « Lava Jato », à coller sur le front de Lula et du PT les étiquettes de « voleurs, corrompus et tous pourris ». En résultat, nous avons la destitution de Dilma Rousseff en 2016, l'emprisonnement de Lula et la défaite de Haddad en 2018.
Pire que ça, les graines d'une guerre civile germent ainsi, basées sur une haine viscérale contre le PT, exultée par Bolsonaro lui-même. Une guerre régionale est prévue contre le Venezuela – selon les propres mots de Bolsonaro fils – et servira ainsi les désirs des tout-puissants.
Le groupe « Record », propriété de l'évêque évangéliste Edir Macedo, grand soutien de Bolsonaro, a fait campagne ouverte pour ses idées et ses valeurs. Je ne sais pas comment peut-t-il prêcher la paix à ses fidèles et soutenir un personnage pareil !? Son église, l'IURD, est considérée comme étant une secte, ayant une forte emprise sur un large secteur de la population.
La devise inscrite sur le drapeau brésilien, ORDEM E PROGRESSO – ORDRE ET PROGRES – est en effet remplacée, après cette élection par « désordre et régression ». Ma croyance ou son absence me font dire que Dieu ne pourra pas aider le peuple Brésilien !
_____________________________________________
Paulo Correia est musicien, ex-géologue pétrolier et collaborateur de la rédaction à Investig'Action
Go to Original – investigaction.net
DISCLAIMER: In accordance with title 17 U.S.C. section 107, this material is distributed without profit to those who have expressed a prior interest in receiving the included information for research and educational purposes. TMS has no affiliation whatsoever with the originator of this article nor is TMS endorsed or sponsored by the originator. "GO TO ORIGINAL" links are provided as a convenience to our readers and allow for verification of authenticity. However, as originating pages are often updated by their originating host sites, the versions posted may not match the versions our readers view when clicking the "GO TO ORIGINAL" links. This site contains copyrighted material the use of which has not always been specifically authorized by the copyright owner. We are making such material available in our efforts to advance understanding of environmental, political, human rights, economic, democracy, scientific, and social justice issues, etc. We believe this constitutes a 'fair use' of any such copyrighted material as provided for in section 107 of the US Copyright Law. In accordance with Title 17 U.S.C. Section 107, the material on this site is distributed without profit to those who have expressed a prior interest in receiving the included information for research and educational purposes. For more information go to: http://www.law.cornell.edu/uscode/17/107.shtml. If you wish to use copyrighted material from this site for purposes of your own that go beyond 'fair use', you must obtain permission from the copyright owner.