(Français) Ce que vous devez savoir sur les bombardements à Gaza
ORIGINAL LANGUAGES, 18 Nov 2019
Mike Merryman-Lotze | Agence Média Palestine – TRANSCEND Media Service
13 nov 2019 – Le 12 novembre 2019, les militaires israéliens ont assassiné Baha Abu al-Ata, un membre dirigeant du Jihad islamique à Gaza, et sa femme – déclenchant plus de violence à Gaza. Peu après le meurtre, le Jihad islamique a lancé des roquettes sur Israël. En réponse, Israël a lancé de vastes bombardements sur Gaza, tuant plus de 20 Palestiniens et en blessant beaucoup d'autres. Un Israélien a été blessé à la suite du lancement de roquettes palestiniennes. Jusque-là, le Hamas s'est abstenu de s'engager dans la violence pendant ces attaques récentes. Mais le risque d'escalade est réel si Israël continue ses agressions disproportionnées et meurtrières sur Gaza.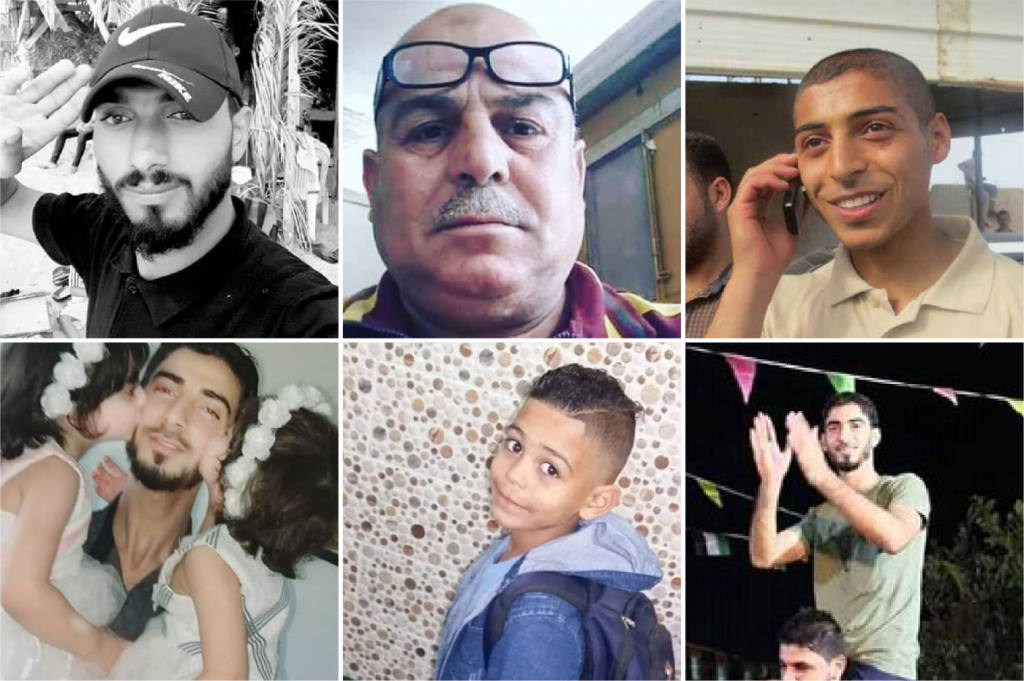 Une action politique est maintenant nécessaire aux États-Unis pour faire cesser les violences qui pourrait causer la mort de milliers de Palestiniens à Gaza. Mais il ne suffit pas de faire cesser la violence – il faut que cessent le blocus de Gaza, qui dure depuis douze ans, les inégalités systématiques et les violations des droits de l'homme que subissent les Palestiniens, ainsi que l'occupation israélienne de la Cisjordanie et de Gaza.
Voici ce que vous devez savoir à propos des récents bombardements :
L'assassinat de Baha Abu al-Ata est ce qui a déclenché les dernières violences. 
Israël a accusé Abu al-Ata d'être à l'origine d'un certain nombre d'attaques à la roquette sur Israël ces derniers mois, justifiant son assassinat comme étant des représailles à ces attaques. Cependant, ces attaques ont été menées dans un contexte d'attaques israéliennes quotidiennes sur Gaza, par des tirs à travers la barrière de Gaza, des tirs sur des manifestants, des incursions terrestres, des tirs sur des pêcheurs et des bombardements.
Le gouvernement israélien a fait remarquer qu'il s'attendait à une réaction de Gaza à cet assassinat, ce qui montre clairement que cette escalade a été à dessein par l'armée israélienne.
Les bombardements font suite à plus d'une année de violences envers les Palestiniens à Gaza.
Entre Janvier et septembre 2019, l'armée israélienne a tué un total de 70 Palestiniens à Gaza et en a blessé 11 000 de plus. Aucun Israélien n'a été tué par les Palestiniens de Gaza pendant cette même période.
Au total, l'armée israélienne a envahi Gaza au moins 54 fois et a lancé de nombreux raids aériens pendant la même période.
Selon le Bureau des Nations Unies de la coordination des affaires humanitaires, entre le 15 et le 28 octobre, l'armée israélienne a ouvert le feu contre des Palestiniens aux abords du périmètre de la barrière de Gaza et au large des côtes de Gaza à 28 reprises, blessant au moins deux ouvriers palestiniens. Pendant la même période, les forces israéliennes ont fait quatre incursions militaires à Gaza.
Au début de 2018, les Palestiniens de Gaza ont commencé à manifester dans le cadre de ce qui est maintenant connu comme la Grande marche du retour. Depuis le début de ces manifestations largement pacifiques, Israël a tué plus de 320 Palestiniens à Gaza et en a blessé 36 000 de plus, alors qu'ils protestaient pour leurs droits et contre l'occupation israélienne.
Cette violence est largement absente des récits qui entourent déjà cette dernière attaque sur Gaza, mais il est crucial que ce contexte – ainsi que le blocus israélien continu de Gaza et l'occupation du territoire palestinien – soit remis sur le devant de la scène et placé au centre de l'analyse lorsqu'on se penchera sur les événements à venir ces prochains jours ou semaines.
Israël a indiqué que cette nouvelle campagne militaire à Gaza pourrait durer des jours ou même des semaines.
La plus grande attaque israélienne sur Gaza a eu lieu en 2014. Au cours de ces attaques, plus de 2 250 Palestiniens, dont plus de 500 enfants, ont été tués et plus de 11 000 personnes ont été blessées. Plus de 160 000 personnes ont été déplacées. Et Gaza ne s'est pas encore remis de la destruction et des dommages causés aux maisons, aux écoles et aux infrastructures.
Si on laisse se produire une nouvelle attaque d'envergure, ces chiffres pourraient être dépassés. 
Même sans attaque, Gaza est au bord d'un effondrement total.
Plus de 80 pour cent de la population de Gaza dépend de l'aide internationale pour survivre et les cas de maladie et de malnutrition sont en augmentation. Plus de 50 pour cent de la population est au chômage et 90 pour cent des commerces sont fermés à cause du blocus. Les hôpitaux manquent de près de 40 pour cent des fournitures médicales et des médicaments dont ils auraient besoin. Environ 96 pour cent de l'eau n'est pas potable.
Les États-Unis et le reste de la communauté internationale doivent agir pour empêcher Israël de continuer l'escalade de la violence contre Gaza – et appeler à une paix juste et durable pour les Palestiniens et les Israéliens.
Cependant, arrêter seulement une nouvelle attaque sur Gaza ne suffit pas. Les attaques de 2014 sur Gaza se sont conclues sur la promesse par Israël d'atténuer les restrictions sur Gaza. Cela ne s'est jamais produit.
Pour que les choses changent à Gaza, il faut un changement significatif de politique. Le blocus israélien de Gaza doit cesser et Gaza doit être autorisé à se reconnecter à la Cisjordanie. Cela doit ensuite être lié à l'arrêt de l'occupation israélienne du territoire palestinien, de la discrimination systématique envers les Palestiniens et des violations continues des droits de l'homme des Palestiniens.
____________________________________________
Traduction: MUV pour l'Agence Média Palestine
Source: AFSC
Go to Original – agencemediapalestine.fr
Tags:
Apartheid Wall
,
Conflict
,
Fatah
,
Gaza
,
Geopolitics
,
Hamas
,
History
,
Human Rights
,
Indigenous Rights
,
International Relations
,
Israel
,
MATW
,
MENA
,
Media
,
Military
,
Nakba
,
Nonviolence
,
Nonviolent Action
,
Occupation
,
Oslo Accords
,
Palestine
,
Palestine/Israel
,
Politics
,
Power
,
Racism
,
Religion
,
Settlers
,
Social justice
,
State Terrorism
,
Terrorism
,
Torture
,
UN
,
Violence
,
Wall
,
War
,
West
,
West Bank
,
World
,
Zionism
DISCLAIMER: The statements, views and opinions expressed in pieces republished here are solely those of the authors and do not necessarily represent those of TMS. In accordance with title 17 U.S.C. section 107, this material is distributed without profit to those who have expressed a prior interest in receiving the included information for research and educational purposes. TMS has no affiliation whatsoever with the originator of this article nor is TMS endorsed or sponsored by the originator. "GO TO ORIGINAL" links are provided as a convenience to our readers and allow for verification of authenticity. However, as originating pages are often updated by their originating host sites, the versions posted may not match the versions our readers view when clicking the "GO TO ORIGINAL" links. This site contains copyrighted material the use of which has not always been specifically authorized by the copyright owner. We are making such material available in our efforts to advance understanding of environmental, political, human rights, economic, democracy, scientific, and social justice issues, etc. We believe this constitutes a 'fair use' of any such copyrighted material as provided for in section 107 of the US Copyright Law. In accordance with Title 17 U.S.C. Section 107, the material on this site is distributed without profit to those who have expressed a prior interest in receiving the included information for research and educational purposes. For more information go to: http://www.law.cornell.edu/uscode/17/107.shtml. If you wish to use copyrighted material from this site for purposes of your own that go beyond 'fair use', you must obtain permission from the copyright owner.
One Response to "(Français) Ce que vous devez savoir sur les bombardements à Gaza"