The Little Prince and Antoine de Saint-Exupéry
TRANSCEND MEMBERS, 18 May 2020
Dr Ravi P Bhatia – TRANSCEND Media Service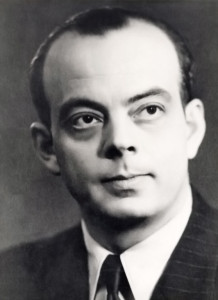 Antoine de Saint-Exupéry was an unusual person hard to find in today's world that believes in specialisation and clear distinction. A person is described as European or Asian, who is either a communist or a capitalist, a Christian or a Muslim; if a Christian, Catholic or Protestant. S/He is either an old person or a youngster, and so on.
Antoine was born in Lyon, France in 1900 and died in 1944. These are firm facts. But his other characteristics are a little fuzzy. Was he a painter, or writer or aviator or warrior or something of all these characteristics? His gem of a book, "Le Petit Prince" (The Little Prince) had several features that seemed to resemble Antoine's life itself. Antoine was a pilot during WWII and the Little Prince that is described in the book was also an aviator in the sense that he dropped from an alien world.
The story is a charming one with several drawings of the Little Prince by the author. I cannot even provide a brief glimpse of the young man, but I do want to share some wonderful thoughts that Antoine has written in the book.
He talks of how grownups like to describe another person:
How old is he (or she), what is his name, what is his profession, how much money does he have, etc. But the Little Prince feels that we should know other facts — whether the person likes butterflies, what are his games, does he have pets, does he love sheep, can he fly, and so on.
The author writes that he could have started his story like this:
'Once upon a time there was a Little Prince who lived in an asteroid named B 612…'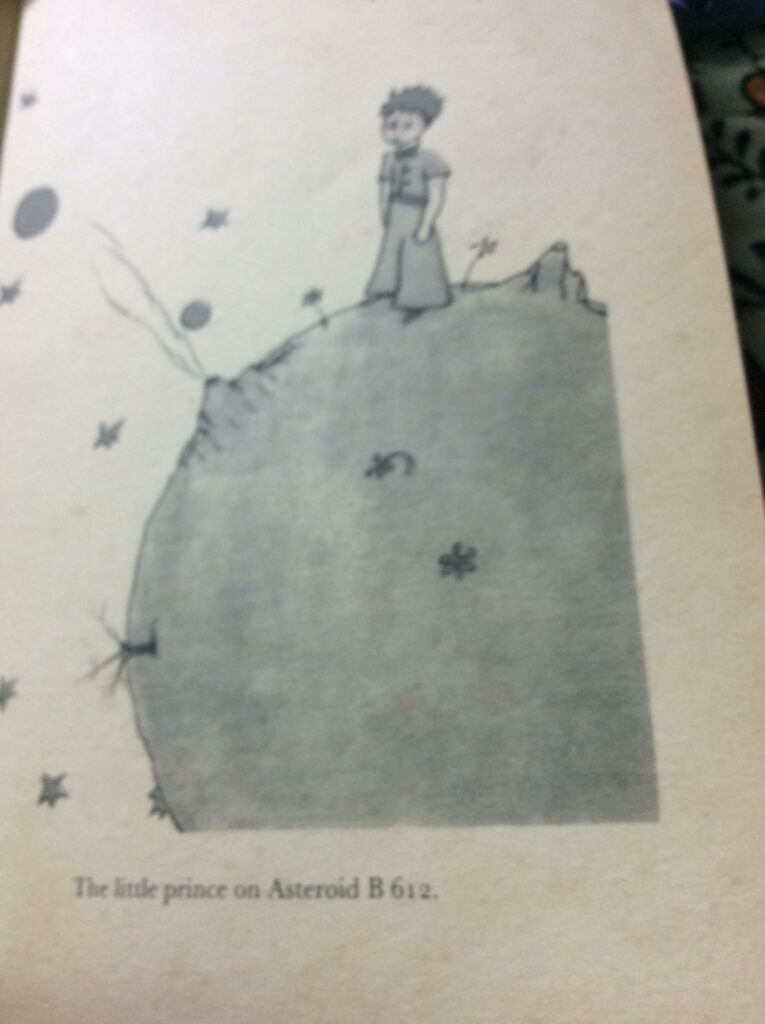 But he adds that that would have been a conventional way of writing. What he intends to do is to think of the memories of the Little Prince who virtually dropped from the sky where the author was stationed. The Prince said he lived on a planet that was not bigger than a house. Antoine knew that apart from the seven major planets circling the Sun, there are hundreds of small lumps of soil or mini planets called Asteroids which also are circling. Since astronomers give these Asteroids some numbers, Antoine named the Asteroid from where the small visitor came, as B 612.
Whether such an asteroid actually exists is not made clear but the drawing shows the Little Prince standing on B 612. The young Prince decided one day to leave the safety of his small home that was as big as the asteroid itself and dropped on the Earth where he met Antoine. He visited Antoine briefly and soon went away along with his sheep. Where he went or whether he had any means of communicating with Antoine is not discussed. We may imagine the way we would like to, as grownups. He also apologises that his drawings of the Little Prince may not be consistent. But these are Antoine's weaknesses — perhaps he, himself, is getting too old as he writes.
He also writes that six years have elapsed since his friend visited him, but all this while he kept his memories alive. To write about him and his sheep is a little sad for the author, but he feels he must not forget his little friend and the result is the beautiful charming book.
The Little Prince's dialogue with the fox is sublime because transliterated into child language, fairy-tale format, poetic in its depth and truism:
"And now here is my secret, a very simple secret: It is only with the heart that one can see rightly; what is essential is invisible to the eye. It is the time you have spent  with your rose that makes your rose so important. The most beautiful things in the world cannot be seen or touched, they are felt with the heart."

"People have forgotten this truth," the fox said. "But you mustn't forget it. You become responsible forever for what you've tamed. You're responsible for your rose. Grown-ups never understand anything by themselves, and it is tiresome for children to be always and forever explaining things to them."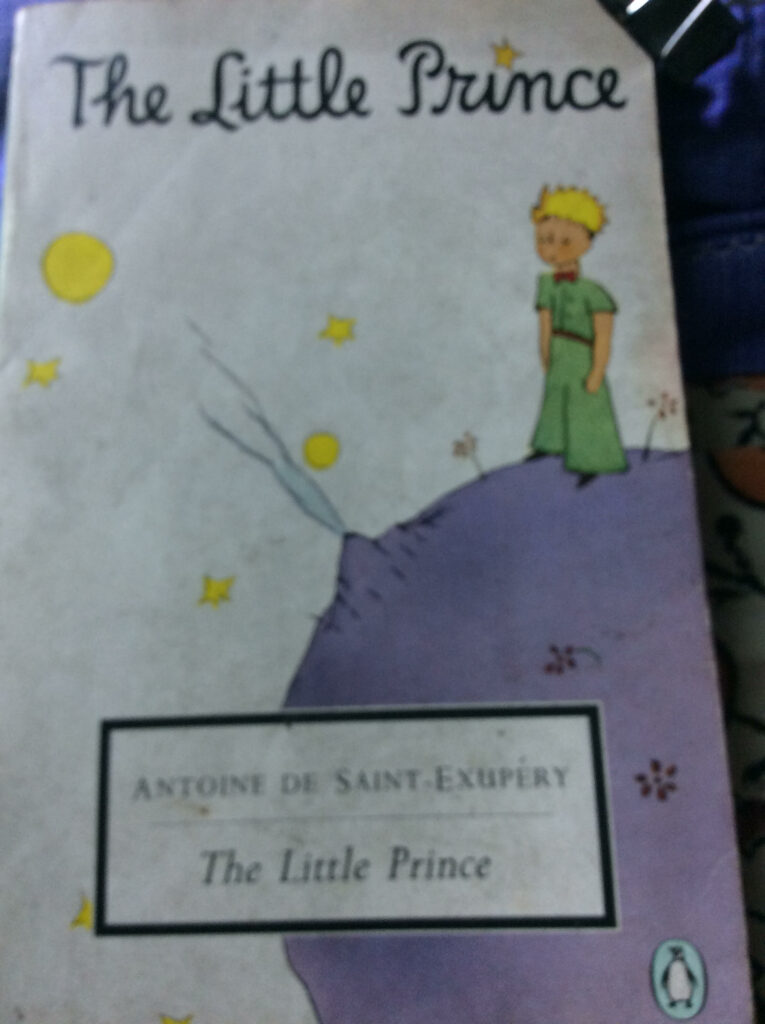 Le Petit Prince   was first written in 1943 in French with original drawings by the author himself and soon translated into many languages.
Most publishers agree that this small book is the most translated book in the French language. As the publisher writes, it is a work of timeless charm and transparency. It is a moral fable of the troubled times during the WWII as well as a spiritual autobiography of Antoine St Exupéry himself.
Millions of people have read it and enjoyed the story of the Little Prince  as well as the unique drawings. A must-read fable.
Such fables have all but vanished from our complex world. To come out with such a fantastic story is a way of feeling that we are not alone and there is someone in the cosmos who is like us and will visit us not as an alien, but as an unforgettable friend.
______________________________________________

Dr Ravi P Bhatia is a member of the TRANSCEND Network for Peace Development Environment, an educationist, Gandhian scholar and peace researcher. Retired professor, Delhi University. His new book, A Garland of Ideas—Gandhian, Religious, Educational, Environmental was published recently in Delhi. ravipbhatia@gmail.com
Tags:
Antoine de Saint-Exupéry
,
History
,
Inspirational
,
Literature
,
Spirituality
,
The Little Prince
This article originally appeared on Transcend Media Service (TMS) on 18 May 2020.
Anticopyright: Editorials and articles originated on TMS may be freely reprinted, disseminated, translated and used as background material, provided an acknowledgement and link to the source, TMS: The Little Prince and Antoine de Saint-Exupéry, is included. Thank you.
If you enjoyed this article, please donate to TMS to join the growing list of TMS Supporters.


This work is licensed under a CC BY-NC 4.0 License.
One Response to "The Little Prince and Antoine de Saint-Exupéry"