(norsk – Norwegian) Hva slags verden er vi på vei inn i?
ORIGINAL LANGUAGES, 9 Nov 2020
Johan Galtung – TRANSCEND Media Service
Når du leser dette, har Johan Galtung passert 90 år. Han ble født i Oslo 24. oktober 1930 på dagen 15 år før opprettelsen av FN i 1945, noe man trygt kan si var i hans ånd. Vi gratulerer ham på det hjerteligste og takker for hans mange bidrag til denne spalten siden starten i nr. 2/2011. Galtung er en sann internasjonalist og fredsvenn og arbeider fortsatt på flere store prosjekter fra sin bolig i Alfaz del Pi, Alicante. Dessverre forhindre koronaviruset en feiring av hans runde år med familie, venner og kolleger, men ser fram til en bursdagsmarkering i 2021. I det etterfølgende filosoferer han over hvilken verden vi er på vei inn i.

*******************
Jeg vet ikke. Men jeg tror jeg vet noe … I det minste tenker jeg på det, derfor vet jeg trolig noe…
Det blir ikke en verden av nasjonalstater. Tiden deres er over, bortsett fra de største. De fleste er rett og slett for små. En stat handler om makt til å kontrollere, av en organisasjon også referert til som staten. Staten inni staten er et statlig senter for å kontrollere resten, statens periferi.
For at det skal fungere, må informasjon om mulige trusler mot kontrollen være lynrask, helst med lysets hastighet (ikke røyksignaler mellom fjelltoppene). Egentlig er dette mer eller mindre den verdenen vi har.
Men den verdenen er i endring. Drivkraften er som den var for Karl Marx, teknologiske endringer, men i motsetning til Marx ikke av produksjonsmidlene, men av transportmidlene og kommunikasjon. Fra hest og seilskuter til fly og raketter; fra røyksignaler til lysets hastighet. Det sier nokså mye.
Dermed vi får den forandringen som har pågått en stund nå, fra en verden av nasjonalstater mot en verden av sivilisasjonsregioner; kanskje omtrent 10 av dem, noen flere eller færre…
Blir det en bedre eller dårligere verden?
Det avhenger av hva vi gjør ut av den. Imidlertid kan vi forutsi at skolene må redusere undervisningen i nasjonalstatenes historier, inkludert deres egne, med sine storhetstider og traumer, til fordel for sivilisasjonskulturer, med sine fordeler og ulemper. Det favoriserer yngre lærere og krever omskolering av de eldre lærerne.
Selv om skoler ikke kan slippe elevene sine ut i ikke bare lokalsamfunnet, men også deres region, hele verden uten kultur- og sivilisasjonskart, er dette en viktig utfordring i dag.
Vi er vant til todimensjonale kart som representerer den tredje størrelsen med kurver som forbinder punkter i samme høyde. Det er fare for at vi kan behandle kulturer, til og med hele sivilisasjoner, på samme måte når det gjelder hva som er høyere og lavere. For spesifikke dimensjoner – som mangfoldets pluralisme – ja; men ikke generelt.
Let heller etter og legg vekt på de sterke sidene ved enhver kultur/sivilisasjon, men fra synspunktet til hvilken sivilisasjon? Svar: flere av dem. Pluralistiske virkeligheter krever pluralistisk undervisning og læring, slik at vi ikke faller for fristelsen – noen vil si i avgrunnen – om å erklære en av dem "universell" slik det ofte er blitt gjort i menneskets historie, noe som alltid har vært etterfulgt av "nedgang og fall".
Moral: for å unngå nedgang og fall må man ikke klatre for høyt, men ta sikte på likeverd, alle på samme nivå, og la alle forholde seg til alle. Det betyr rundebord i massevis.
Vi har privilegiet å leve i en veldig spennende periode i historien, der vi sier farvel til nasjonalstatene og ønsker sivilisasjoner-regioner velkommen. Da foreligger alltid muligheten for å gjenoppdage, eller gjenskape, en realitet av "lite er vakkert", uavhengig av hvor mye "stort er nødvendig" som kan dukke opp. Spennende!
__________________________________________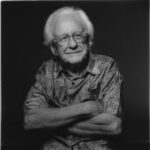 Johan Galtung, professor i fredsstudier, dr hc mult, er grunnlegger av TRANSCEND International og rektor ved TRANSCEND Peace University. Han ble tildelt blant annet Right Livelihood Award fra 1987, kjent som den alternative Nobels fredspris. Galtung har formidlet i over 150 konflikter i mer enn 150 land, og skrevet mer enn 170 bøker om fred og relaterte spørsmål, 96 som eneste forfatter. Mer enn 40 er oversatt til andre språk, inkludert 50 Years-100 Peace and Conflict Perspectives utgitt av TRANSCEND University Press. Boken hans, Transcend and Transform, ble oversatt til 25 språk. Han har publisert mer enn 1700 artikler og bokkapitler og over 500 redaksjoner for TRANSCEND Media Service. Mer informasjon om prof. Galtung og alle publikasjonene hans finner du på transcend.org/galtung
Oversatt/tilrettelagt Dag Viljen Poleszynski
Original in English: What World Are We Moving Into?
This article originally appeared on Transcend Media Service (TMS) on 9 Nov 2020.
Anticopyright: Editorials and articles originated on TMS may be freely reprinted, disseminated, translated and used as background material, provided an acknowledgement and link to the source, TMS: (norsk – Norwegian) Hva slags verden er vi på vei inn i?, is included. Thank you.
If you enjoyed this article, please donate to TMS to join the growing list of TMS Supporters.


This work is licensed under a CC BY-NC 4.0 License.