Martyr's Day, 30 January: Thoughts on Mahatma Gandhi
TRANSCEND MEMBERS, 1 Feb 2021
Dr. Ravi P. Bhatia – TRANSCEND Media Service
Mahatma Gandhi, one of the greatest proponents of peace and nonviolence, was shot dead by a Hindu bigot on 30 January 1948.

How could this have happened, has been debated and explained by scholars and the courts which pronounced death sentence on the murderer. But the decision added one more act of violence to the other. Had Gandhi been alive he would perhaps not have agreed to the double murder.
As in some other cases, Mohandas Gandhi was sent to UK to study law by his rich father. He completed his law degree from the Inner Temple in London and returned to India soon after. Fate had other plans for the young Mohandas. He was invited by a well known firm owned by Dada Abdulla, which had shipping business, to come to South Africa. Gandhi accepted the offer and set sail in 1893. He remained in S. Africa till 1914. It is said that Gandhi came to S Africa as Mohandas but went back as Mahatma.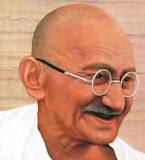 S Africa was a turning point in the life of Mohandas. He saw racism, cruelty and demeaning behaviour by the British government against the local and the non white populations there. Gandhi himself suffered this discrimination on a few instances and developed a series of thoughts and course of action in consultation with some scholars and religious personalities and his correspondence with Leo Tolstoy.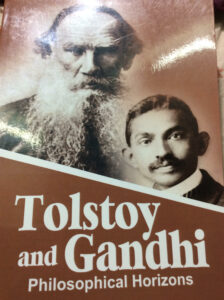 As a result of these, Gandhi wrote a few pamphlets and a book which he called  Hind Swaraj (Home Rule).  This small book that was penned in 1909 while Gandhi was returning by ship from England to South Africa is a masterpiece and it is worth recalling today for some of its pertinent aspects including emphasis on Nonviolence.
This book that I am referring to as HS (Hind Swaraj) has twenty chapters on aspects of civilisation, politics, machinery, education etc. The two important chapters were on Passive Resistance and Swaraj that are relevant even in contemporary situation. Passive Resistance or Satyagraha  (the word that has entered the English language) has been adopted by India to free itself from the British colonial rule but has been used in several other countries of Asia and Africa to become independent and reduce aspects of discrimination and injustice. Gandhi was also against violence in any form. Today his birth anniversary   — 2 October, is known as the International Day of Nonviolence.
The British government in India had somehow seized an original Gujarati version of HS as being subversive. Reacting to this, he wrote "I don't know why this has been done — there is no trace of violence in any shape or form in Hind Swaraj…"
Some important aspects of Satyagraha according to Gandhi were Truth, Fearlessness, Poverty, Simplicity, and even Chastity. He also emphasized strength of purpose, not necessarily physical strength.
In South Africa itself Gandhi had interacted and influenced several leaders including Nelson Mandela, Bishop Tutu and others on the meaning of Satyagraha.  Even in USA   Martin Luther King Jr. had utilised this course of action to reduce open racism in the country. He had stated that Injustice anywhere is a threat to justice everywhere.
Swaraj can broadly be interpreted as Self Rule as opposed to being ruled by a foreign power. According to Gandhi it also means control over one's mind. He also strongly criticised the colonisation by any foreign power.
England had colonised India and several other countries on our planet — in the East and the West. It was this that led to the statement that The Sun never sets on the British Empire. England had through violent means of guns, grenades, naval power and subterfuge colonised Australia and New Zealand and eliminated large sections of tribal people, their culture and languages etc. In the West, they had adopted similar methods to overcome the tribal populations of America, and had gradually overcome the other colonial powers — Spain and France to form what is today the USA. In 1789, George Washington had taken oath as the first President of the newly formed country.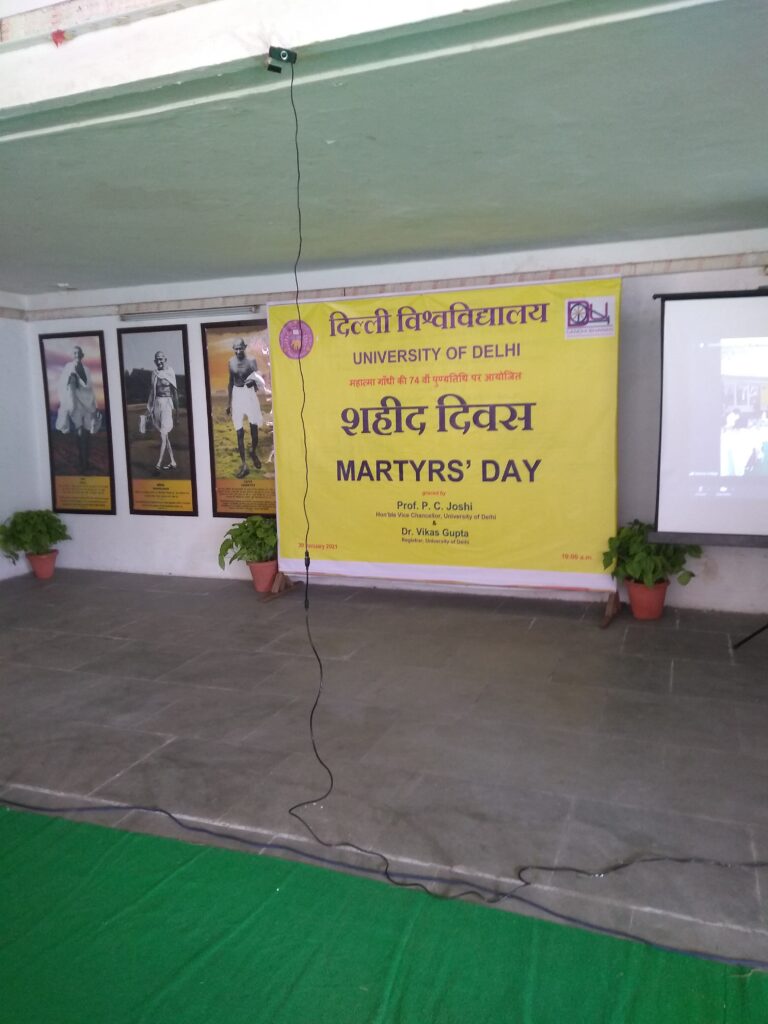 Gandhiji had written in HS that removal of a colonial power is not enough unless the people who formed the government in Self Rule, adopted peaceful and harmonious means towards the people at large and allowed the local cultures, languages, religions to flourish. He would not have been happy to note that these have all but disappeared in the countries referred to above. In Australia there is only English for its citizens; in New Zealand at least one tribal language — Maori survives.
Fortunately in India, despite colonialism, our cultures, cuisines, languages, religious faiths, customs survive. Gandhi had stated in HS that Hindi should become India's national language although people should also learn English language.
Gandhi's ideas, his various writings including HS and others had influenced several people and leaders across the globe.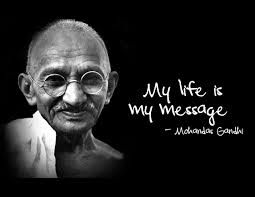 Just two days back, I read that Angela Merkel, the German Chancellor, had resigned from the office to which she had been elected 16 years ago. In the interview that she gave, it shows her having lead a simple life with her husband in their apartment; even cooking and washing clothes by themselves without any servants or maids. She had not shown any favours to her relatives or anyone else. She was applauded overwhelmingly by her country people at the time of her resignation from the office of Chancellorship.
I wonder if she had been influenced by Gandhi's ideas or writings. All kudos from an ordinary Indian to Angela!
______________________________________________

Dr Ravi P Bhatia is a member of the TRANSCEND Network for Peace Development Environment, an educationist, Gandhian scholar and peace researcher. Retired professor, Delhi University. His new book, A Garland of Ideas—Gandhian, Religious, Educational, Environmental was published recently in Delhi. ravipbhatia@gmail.com
Tags:
Activism
,
Biography
,
British empire
,
English Colonialism
,
Gandhi
,
History
,
Independence
,
India
,
Liberation
,
Nonviolence
,
Nonviolent Action
,
Obituary
,
Occupation
,
Satyagraha
,
South Africa
,
UK
This article originally appeared on Transcend Media Service (TMS) on 1 Feb 2021.
Anticopyright: Editorials and articles originated on TMS may be freely reprinted, disseminated, translated and used as background material, provided an acknowledgement and link to the source, TMS: Martyr's Day, 30 January: Thoughts on Mahatma Gandhi, is included. Thank you.
If you enjoyed this article, please donate to TMS to join the growing list of TMS Supporters.


This work is licensed under a CC BY-NC 4.0 License.