We Should Call the Myanmar Coup Regime a Terrorist Group
TRANSCEND MEMBERS, 15 Mar 2021
Maung Zarni | FORSEA – TRANSCEND Media Service
Myanmar today has become a textbook example of failed and collapsed state with the national armed forces, having morphed into gangs of heavily armed terrorists, still commanding the air force and navy. Myanmar's military regime should no longer be treated as a state actor. They are terrorists, no less.
8 Mar 2021 – What the world is witnessing in Myanmar since the societally opposed military coup of 1 February 2021 are no "ordinary" street protests. Both pro-Aung San Suu Kyi electorate and million others who did not vote for her NLD party have taken to the streets of urban centres literally by the millions.
It is in fact a textbook example of a society-wide revolution from below that hollows out what political scientists and sociologists call "state", an assemblage of political, legislative, judicial, security and administrative organs primarily tasked to run a nation-state. We can also throw in economic and socio-cultural realms whose stability and relations form inter-institutional symbioses with "the state."
The civil society's Nwe Oo Taw Hlan Yay or Early Summer Revolution – the Burmese equivalent of spring – has effectively neutered the State Administrative Council (SAC), depriving the SAC of a normal functioning state, acquiescent society and operational economy as defined above.
Whether Myanmar's political and societal revolution is resolved peacefully – an unlikely scenario – or violently crushed, it has already succeeded in rendering instantly the coup regime "a non-state actor".
This cardinal strategic outcome is being accomplished purposefully by the protesters through three different tactical components which form the single revolutionary act: first, classic political direct actions, namely large-scale, nation-wide street protests and the general multisectoral strike; second, the Civil Disobedience Movement whereby hundreds of thousands of public servants (state employees) – initiated by the unseeming revolutionaries, namely Burmese doctors, nurses, other healthcare professionals, all other non-technical staff in the government-run public health sector across the country; and third, the societal equivalent of secular excommunication and shaming and naming of everyone who is tied to the security sector, including immediate military and police families members, as well as military-patronised monks and cronies.
Society categorically defiant despite campaign of terror

Despite the unprecedented – and daily Facebooked LIVE – campaign of terror, and the violence unleashed by SAC coup junta, as well as the weaponizing of infantry units wearing police and riot police uniforms against unarmed peaceful protesters and people inside homes, day-and-night, Burmese society remains categorically defiant, resorting to all forms of resistance against what they consider – and experience as – illegitimate and deeply unpopular national armed forces known as the Tatmadaw.
This is unlike the previous waves of popular uprisings, starting with Rangoon University students' protests against the first openly coup by the late General Ne Win in 1962.
The recent February 1 coup by the Commander-in-Chief Min Aung Hlaing parallels the 1958 coup – more so than General Ne Win's 2 March 1962 coup which did away with any pretence of keeping the constitutional order of things in national politics. The sitting President and lawyer U Win Myint obviously refused to sign the transfer of power to the coup leader – as the military's Constitution of 2008 requires for it to be lawful, if any coup could be lawful, and has consequently been detained. The coup leaders made the military's hand-picked vice-president ex-Lt-General Myint Swe the instant Acting President, who then read out ritualistically the constitutional transfer of state power to Min Aung Hlaing to TV crews from Myanmar state and military TV crews for propaganda.
After the initial shock, virtually all segments of Burmese society sprang to mobilize virtually all communities, state and private sectors for collective action against the usurpers.
Following the lead of doctors and nurses who launched their civil disobedience movement with the rallying banner, the entire society embraced the call to deny services to the now-military-controlled state bureaucracies, with the umbrella slogan "Quit the State, Liberate the Society" (or Yone Ma Tat Nae, Yone Htwet).
Even the security sector is "infested" with the defiant ethos of civil disobedience. This sector is institutionally made up of Myanmar police, Lon-Htone or hybrid military-and-civil-police riot-crushers, and the three-regular branches of the Armed Forces known as Tatmadaw. Ministry of Defence and military commanders maintain the vice-like grip over it.
The case of the military-controlled Myanmar as a country has reached an extraordinary situation unprecedented in its 75-years history as a post-independence state. In crucial diplomatic missions representing Myanmar such as the Myanmar Mission at the UN and Myanmar Embassy in Washington, DC senior most diplomats including ambassadors openly tell international governments and the UN not to recognize the SAC or coup regime as a legitimate representative of Myanmar and her people.
Mr Kyaw Moe Tun, Myanmar Permanent Representative at the UN recently made world headlines on 26 February, 2021 when he officially characterised the military as "the existential threat" to the country in his briefing to the UN General Assembly meeting on 26 February.
At home, the SAC-led armed forces view the citizenry in revolt as enemies and are brutalizing the latter accordingly, as opposed to discharging its primary function as the protector of its citizens and population."
Through the eyes of the 53-million Burmese peoples of highly diverse ethnic and religious backgrounds, both the junta and the Tatmadaw or the military are "worse than Daesh or ISIS (minus the beheadings)" as a social media commentator put it. For Daesh would kill its victims and own its murderous acts, while the generals who are terrorising communities throughout Myanmar keep on lying to the public of what its troops are doing, that is, engaged in nothing less than acts of heinous terrorism.
Day and night, the Tatmadaw troops – some in fake police uniforms, others plainclothed or combat gear – have been terrorising the unarmed, peaceful Myanmar populations throughout the country, from the northern-most Kachin highlands to the southern-most coastal regions – protesters on the streets, frighteneing families inside their own homes – using all manner of violence and weapons (including knifes, batons, rubber-coated steel pipes, Uzi assault rifles and other military-issue machine guns, water cannons, rubber bullets, snipers, teargas, stun grenades, and even Mi-G-29s).
The Myanmar Police Force has effectively been withdrawn by their ultimate commanders – infantry colonels and brigadiers – from carrying out policing, maintaining order, and going after criminals. Worse still, the police have been turned into the first instrument of political repression and violence, which has triggered the defection of scores of police officers who feel the image of a force that attempts to professionalise in accord with international policing standards is now defiled.
Instead of protecting civilian populations within their jurisdiction, the remaining police – using previously captured petty criminals, those the-coup-regime-pardoned – work alongside them and military intelligence agents to instigate violence and mayhem on the streets.
Regular army units are recorded on video vandalizing homes, cars and motorcycles, shops and even street food stalls, during their night-raids or "daily slaughters" as one prominent Burmese activist put it.
The jaw-dropping degree of this sense of blanket impunity since the coup regime was established on 1 February is evidenced in the fact that the Myanmar soldiers record themselves, boasting sadistically their weapons of choice they would use and how they will kill the protesters and uploading them TikTok. A large number of military and military-related accounts have migrated to China-based TikTok, since they were banned by Facebook for their spectacular failures to abide by even Facebook's lax community standards or slow actions in the context of hate-driven violence. In one particular instance, a Burmese soldier openly calls for arresting only the young women of Generation Z, a crucial subpopulation that has been at the forefront of the street protests – so that "we can eat their flesh (rape, that is) once we are back (in the detention centres)."
Because of the ongoing and society-wide Civil Disobedience Movement, the coup regime has been trying to make doctors, hospital superintendents, train conductors, accountants, bankers, and so on, return to work, literally at gunpoint. Infantry units are seen threatening to take action if a doctor continues to boycott the military-controlled hospital administration at his or her locality. On 3 March, the coup regime issued an order via Myanmar Central to the private banks to get the banks up and running and provide the personal details of bank staff at all locations – so that the troops can go to the homes of banking sector employees and coerce them to resume work.
Against this dire backdrop, Myanmar as a UN member state continues to be shielded with the double-veto from Russia and China at the Security Council, should any other council members, rotating and permanent, attempt at any meaningful measures.
State collapse is taking place
Building a functioning state – with the rule of law, societal stability and human security (vis-à-vis the traditional state security), especially out of multi-ethnic post-colonial societies – is a long and laborious process that takes place over decades. But the process of state collapse can be sudden, fast and un-expected if there are destabilising factors coming together that trigger such a troubling reality.
Myanmar today has become a textbook example of failed and collapsed state with the national armed forces, having morphed into gangs of heavily armed terrorists, still commanding the air force and navy.
On 22 February I first made the case on Al Jazeera English Newshour for designating Myanmar coup regime for what they are: terrorists. This is also the call subsequently and officially made by the Committee Representing Pyidangsu Hluttaw (or the bicameral parliament of Myanmar) made up of MP-elects who are never allowed to convene the parliament and have evaded arrest and detention since the coup.
---
Video report by Democracy Now. Presenter Amy Goodman speak to Maung Zarni. Read full transcript of the interview HERE.
More recently, former Un Special Rapporteur on human rights situation in Myanmar, Professor Yanghee Lee of South Korea, and the founder of the newly established Strategic Advisory Council (Myanmar), an international policy platform for Myanmar democrats and rights activists, echoed the call for recognising the unlawful and terroristic acts by the coup junta on a major news TV interview.
Admittedly, there are some sociopsychological and legal barriers to get this terrorist label to stick.
The term "terrorism" has been misused and abused by all different regimes, and usually the label has Orientalist hues. There is a pervasive and implicit racist bias that acts of terror are typically perpetrated by jihadists who cry "Allah is great" and only through known terrorist networks such as Al Quaeda. In sharp contrast similarly terroristic acts are considered lone-wolf attacks or mentally deranged violence if the perpetrators are white. Additionally, the United States has done so much to empty out the word of social resonance with the typically peaceful peoples across the world.
Also, unless a state is in conflict with the United States or its western allies, international law professionals, journalists or foreign commentators are slow to employ the lens of terrorism against seeming state actors such as the Burmese junta.
However, the law and public perception shift and become influenced by realities on the ground. The words "white terrorism" or "white terrorists" did not gain tractions under the last few months of Trump's vile and violent presidency, in popular opinion or in the FBI data base. But the mention of "white terrorism" does not raise eyebrows. It is high time that Myanmar's State Administrative Council and certain military units (for instance, the Light Infantry Divisions) are held account for treating peaceful, unarmed civilian communities as their front lines.
Myanmar's military regime: Terrorist no less
Myanmar security forces were slapped on the wrist when they committed nothing less than the crime of genocide and all crimes against humanity regarding Rohingyas: the perpetrators shielded themselves under the smokescreen of a state defending its troops against the "Islamic militants" amongst the Rohingyas. That obviously has given Myanmar forces a sense of international impunity, even when a few top generals singled out for future international accountability are suffering from the paranoia about facing justice at the International Criminal Court.
Now with the failed and/or collapsed state, and the denied recognition by the UN and much of the world, Myanmar's military regime should no longer be treated as a state actor.  They are terrorists, no less.  These brutes in general's uniform should no longer be allowed to feel they will get away with murder this time.
___________________________________________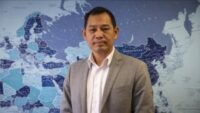 A Buddhist humanist from Burma, Maung Zarni is a member of the TRANSCEND Network for Peace Development Environment, former Visiting Lecturer with Harvard Medical School, specializing in racism and violence in Burma and Sri Lanka, and Non-resident Scholar in Genocide Studies with Documentation Center – Cambodia. Zarni s the co-founder of FORSEA, a grass-roots organization of Southeast Asian human rights defenders, coordinator for Strategic Affairs for Free Rohingya Coalition, and an adviser to the European Centre for the Study of Extremism, Cambridge. Zarni holds a PhD (U Wisconsin at Madison) and a MA (U California), and has held various teaching, research and visiting fellowships at the universities in Asia, Europe and USA including Oxford, LSE, UCL Institute of Education, National-Louis, Malaya, and Brunei. He is the recipient of the "Cultivation of Harmony" award from the Parliament of the World's Religions (2015). His analyses have appeared in leading newspapers including the New York Times, The Guardian and the Times. Among his academic publications on Rohingya genocide are The Slow-Burning Genocide of Myanmar's Rohingyas (Pacific Rim Law and Policy Journal), An Evolution of Rohingya Persecution in Myanmar: From Strategic Embrace to Genocide, (Middle East Institute, American University), and Myanmar's State-directed Persecution of Rohingyas and Other Muslims (Brown World Affairs Journal). He co-authored, with Natalie Brinham, Essays on Myanmar Genocide.
Tags:
Asia
,
Aung San Suu Kyi
,
Buddhism
,
Burma
,
Cultural violence
,
Direct violence
,
History
,
Human Rights
,
International Court of Justice
,
Maung Zarni
,
Myanmar
,
Racism
,
Rohingya
,
Social justice
,
Structural violence
,
United Nations
DISCLAIMER: The statements, views and opinions expressed in pieces republished here are solely those of the authors and do not necessarily represent those of TMS. In accordance with title 17 U.S.C. section 107, this material is distributed without profit to those who have expressed a prior interest in receiving the included information for research and educational purposes. TMS has no affiliation whatsoever with the originator of this article nor is TMS endorsed or sponsored by the originator. "GO TO ORIGINAL" links are provided as a convenience to our readers and allow for verification of authenticity. However, as originating pages are often updated by their originating host sites, the versions posted may not match the versions our readers view when clicking the "GO TO ORIGINAL" links. This site contains copyrighted material the use of which has not always been specifically authorized by the copyright owner. We are making such material available in our efforts to advance understanding of environmental, political, human rights, economic, democracy, scientific, and social justice issues, etc. We believe this constitutes a 'fair use' of any such copyrighted material as provided for in section 107 of the US Copyright Law. In accordance with Title 17 U.S.C. Section 107, the material on this site is distributed without profit to those who have expressed a prior interest in receiving the included information for research and educational purposes. For more information go to: http://www.law.cornell.edu/uscode/17/107.shtml. If you wish to use copyrighted material from this site for purposes of your own that go beyond 'fair use', you must obtain permission from the copyright owner.