(Italiano) Israele-Palestina: come appare la pace
ORIGINAL LANGUAGES, 2 Aug 2021
Prof. Johan Galtung | Centro Studi Sereno Regis – TRANSCEND Media Service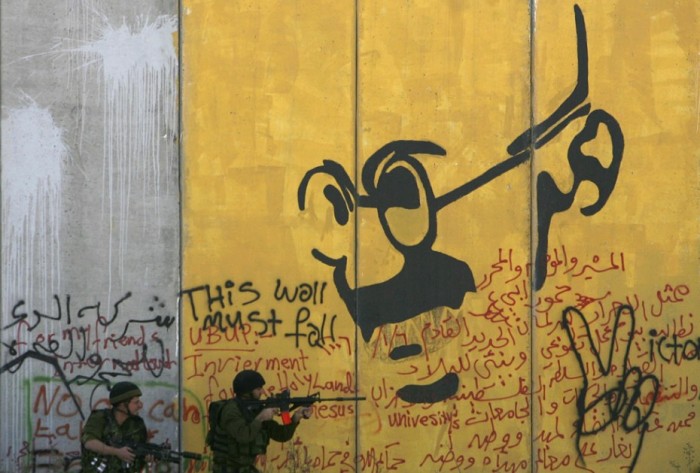 27 Luglio 2021 – Con il governo israeliano in coma permanente, la casa palestinese spaccata contro se stessa, USA e Israele che condividono lo stesso cattivo karma di essere costruiti su terra rubata, che spingono gli abitanti in bantustan o peggio, la voce di Washington è stata assente, silente sul peacebuilding e a sostegno dei sionisti a detrimento dei palestinesi. Nel conflitto Israele-Palestina: come appare la pace?
Ma il peacebuilding non è sufficiente; abbiamo bisogno pure del peacemaking – una soluzione politica – e il peacekeeping.  E qui entra in ballo l'EU: non solo come mediatrice, ma come modello, che sistema brillantemente una Germania che si era resa molo difficile da digerire dai paesi circostanti. Ieri.  Come Israele, oggi.
Cominciando dal principio, dal solo punto di partenza, con un approccio costruttivo al futuro, la tesi è che una soluzione sostenibile per Israele-Palestina ha tre livelli:
Un accordo a 2 stati d'Israele-Palestina entro il diritto internazionale
Una Comunità del Medio Oriente a 6 stati d'Israele con i paesi confinanti
Un'Organizzazione per la Sicurezza e la Cooperazione in Asia Occidentale
L'approccio è olistico, non basato sulla "pace per pezzi" del risolvere i problemi uno alla volta, con accordi uno alla volta con i paesi confinanti con Israele, come gli accordi da governo a governo con l'Egitto e la Giordania, puntellati da incentivi esterni. In tal modo, una soluzione a 2 stati Israele-Palestina la si considera solo come parte di rapporti pacifici con tutt'e 5 i paesi confinanti. Il percorso verso confine sicuri si considera transitare per rapporti pacifici con tutti quanti, e con altri paesi della regione.
L'approccio è multi-livello, con i 2 stati Israele-Palestina incastonati in una Comunità del Medio Oriente (MEC) a 6 stati MEC, incastonata in una Organizzazione per la Sicurezza e la Cooperazione in Asia Occidentale (OSCWA); integralmente verso, ma non con, i 3 Grossi: Russia, India e Cina.
La proposta non confonde soluzione e sistemazione, un documento firmato, ratificabile. Necessario ma non sufficiente.
Partiamo con la parte della sufficienza, che in effetti sarebbe quella che porta alla pace, con la necessità a seguire poi.
Parte dell'argomentazione è per definizione.  Una Comunità, usando il Trattato di Roma del 1° gennaio 1958 come naturale modello, è un progetto congiunto di cooperazione economica (joint ventures), culturale (educazione congiunta alla pace e lavoro ecumenico), militare (pattugliamento congiunto) e politica (conduzione congiunta da parte di qualcosa come il Consiglio dei ministri e la Commissione EU). [in tale Comunità] ci sono confini aperti per le persone, le idee, le merci e i servizi, e un'agenda per la trasformazione dei conflitti man mano che emergano. Una sistemazione definitiva e investimenti possono arrivare in seguito. Una comunità è un progetto congiunto per la pace.
In tal modo, i 3 maggiori obiettivi pubblicamente dichiarati d'Israele – uno stato a carattere ebraico, confine sicuri, e il diritto al ritorno sarebbero soddisfatti, seppur limitatamente per l'ultimo. Altrettanto per 3 maggiori obiettivi pubblicamente dichiarati della Palestina: uno stato, con capitale a Gerusalemme Est, e il diritto al ritorno, pur con limiti. La Palestina otterrebbe il suo stato secondo il diritto internazionale (risoluzione [dell'Assemblea] ONU 194, del Consiglio di Sicurezza 242 e 338), la risoluzione del Consiglio Nazionale Palestinese del novembre 1988 che avalla una soluzione a 2 stati; e Israele verrebbe riconosciuto da tutti gli stati arabi come nella dichiarazione dell'Arabia Saudita del 2002, avallata dalla Lega Araba.
Ma la proposta aggiunge a questo una Comunità del Medio Oriente secondo le line della Comunità Europea, e un'organizzazione west-asiatica per la sicurezza e la cooperazione secondo le linee OSCE, per mera necessità. Una soluzione a 2-stati come la pace fra Germania e Lussemburgo non arriverebbe a tanto.
L'asimmetria lampante a favore d'Israele sarà la causa di infinita manipolazione, sfruttamento, tensione.  Ancor peggio, la "pace" con la Palestina render ancor più incombenti i problemi con Libano e Siria, Egitto e Giordania. Cinque "paci" manipolate, anche con governi trattabili, non equivalgono a una sola pace autentica.
Israele stesso ha molto più da guadagnare da una pace autentica che sa di e-q-u-i-t-à. La co-esistenza è appunto quello: fianco a fianco, e non abbastanza. La convivialità vuol dire un qualche genere di "noi", per paesi noti come una "comunità".  Ma ciò sarà sostenibile solo ad un alto livello di equità, cioè che i benefici non sono solo reciproci, bensi uguali. E i progetti sionisti come secondo Genesi 15:18 devono essere abbandonati.
Anche la CEE aveva una Comunità del Carbone e dell'Acciaio a due stati come prima fase verso una riuscita integrazione della Germania, ma i due stati erano in equilibrio. Anche la pace necessità di equilibrio, non la cappa militare di dissuasione, che conduce a gare per gli armamenti, ma equilibrio economico-culturale-politico per l'equità al fine di produrre pace positiva. Una MEC pone i presupposti per questo.
La proposta poi aggiunge a una MEC un'OSCWA corrispondente all'OSCE, anch'essa un successo come la CEE, per i criteri della politica mondiale.  Perché non basarsi sui successi? Ci sarebbero dentro i 6, la Turchia, i paesi GCC (Gulf Cooperation Council), Iraq, Iran, Afghanistan, Pakistan e le repubbliche centrasiatiche.  Le grandi potenze occidentali, USA, UK e Francia (e Germania), come altre potenze del Consiglio di Sicurezza ONU – Russia e Cina (e India) potrebbero essere invitate come osservatori con diritto di parola, non di voto. Che West-Asia/Medio Oriente/Est-Mediterraneo (con l'intera Cipro) sia esattamente questo. Un'organizzazione-ombrello regionale è indispensabile, che colleghi Israele-Palestina alla problematica kurda, all'Iraq dopo il ritiro USA, e a una zona denuclearizzata.
S'impari dal Nepal il potere delle proposte concrete, costruttive, creative. Si spenda il 50% in immagini convincenti di pace, 30% nel processo stesso e 20% nella critica del passato. Non al contrario.
______________________________________________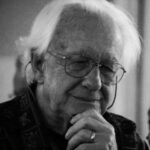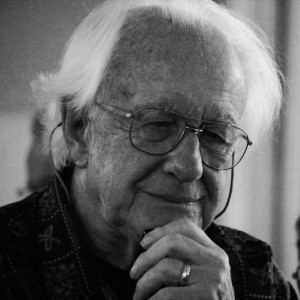 Johan Galtung, professore di studi sulla pace, Dr. hc mult, è il fondatore della Rete TRANSCEND per la Pace, Sviluppo e Ambiente e rettore della TRANSCEND Peace University-TPU. Prof. Galtung ha pubblicato 1.670 articoli e capitoli di libri, più di 500 editoriali per TRANSCEND Media Service-TMS, e 167 libri su temi della pace e correlate, di cui 41 sono stati tradotti in 35 lingue, per un totale di 135 traduzioni di libri, tra cui 50 Years-100 Peace and Conflict Perspectives, 'pubblicati dalla TRANSCEND University Press-TUP.
Original in English: Israel-Palestine: What Peace Looks Like – TRANSCEND Media Service
Traduzione di Miki Lanza per il Centro Studi Sereno Regis
Go to Original – serenoregis.org
Tags:
Conflict Analysis
,
Conflict Resolution
,
EU
,
MENA
,
Palestine/Israel
,
Solutions
,
USA
DISCLAIMER: The statements, views and opinions expressed in pieces republished here are solely those of the authors and do not necessarily represent those of TMS. In accordance with title 17 U.S.C. section 107, this material is distributed without profit to those who have expressed a prior interest in receiving the included information for research and educational purposes. TMS has no affiliation whatsoever with the originator of this article nor is TMS endorsed or sponsored by the originator. "GO TO ORIGINAL" links are provided as a convenience to our readers and allow for verification of authenticity. However, as originating pages are often updated by their originating host sites, the versions posted may not match the versions our readers view when clicking the "GO TO ORIGINAL" links. This site contains copyrighted material the use of which has not always been specifically authorized by the copyright owner. We are making such material available in our efforts to advance understanding of environmental, political, human rights, economic, democracy, scientific, and social justice issues, etc. We believe this constitutes a 'fair use' of any such copyrighted material as provided for in section 107 of the US Copyright Law. In accordance with Title 17 U.S.C. Section 107, the material on this site is distributed without profit to those who have expressed a prior interest in receiving the included information for research and educational purposes. For more information go to: http://www.law.cornell.edu/uscode/17/107.shtml. If you wish to use copyrighted material from this site for purposes of your own that go beyond 'fair use', you must obtain permission from the copyright owner.