(Italiano) ONU: Due imperi in crollo – e poi?
ORIGINAL LANGUAGES, 16 Aug 2021
Johan Galtung | Centro Studi Sereno Regis - TRANSCEND Media Service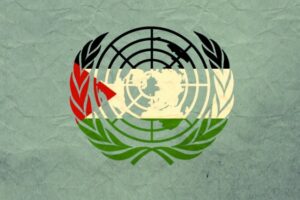 9 Agosto 2021 – Washington: C'è Storia nel voto ONU del 29 novembre 2012: 138 SI' per dare alla Palestina lo status di "stato osservatore non-membro" ONU, solo 9 NO, e 41 astensioni. Aldilà di politica del Medio Oriente, il voto rispecchia anche i limiti agli imperi USA, globale, e israeliano, regionale: 138 sfidano la loro stretta e favoriscono il cambiamento, 41+9=50 NON – per varie ragioni. Un voto cruciale su un tema cruciale è un test cruciale.  Chi vuole che cosa?
Primo: l'OIC [Organizzazione per la Cooperazione Islamica], musulmana, araba: nessun membro [di 57] che ceda a USA-Israele in barba agli sforzi contro il risveglio arabo. Israele è solo nella regione: Grecia-Turchia-Cipro erano tutti fra i SI'.  Poi: Sahrawi/Sahara Occid. poggiante sul SI' di Spagna-Marocco, e il Kashmir sul SI' di India-Pakistan.
Secondo: oltre metà dei non favorevoli erano in Est-Europa (16) e nel Pacifico (10: 9 mini-stati e l' Australia).  Aggiungendone 7 della LatinAmerica, 5 dell'Africa, 3 dell'Asia (non il Giappone) si giunge a 41.
Terzo: Europa Occid.-NATO divise. I paesi nordici dell'EFTA (European Free Trade Org.) a favore, come anche Austria, Francia e Grecia, Italia, Portogallo, Spagna, Irlanda, periferia EU indebitata.  Non a favore: UK, Germania, PaesiBassi; 3 mini-stati; i 3 tosti USA-Israele (=USraele)-Canada per il totale di 50 – solo un quarto dei paesi membri ONU.
L'Assemblea Generale è quanto di più prossimo abbiamo a una democrazia mondiale; senza alcun potere di veto come il Consiglio di sicurezza.  Israele ha nessun sostegno regionale e gli USA solo poco, incerto, insignificante sostegno mondiale.  I ricordi dell'impero sovietico – morto da oltre 30 anni – sbiadiscono e i mini-stati sono appunto quello.  L'autorevolezza USA non raggiunge neppure Afghanistan-Iraq-Libia recentemente bombardati-invasi-occupati. Resta il Regno Unito, come un barboncino col padrone.
Leggiamo il voto in termini di un processo di regionalizzazione mondiale: luce verde per l'OIC; un certo elemento politico necessario nelle regioni LatinAmerica-Caribe, Africa e Asia. La luce morale dell'EFTA Nordica è intatta, e il Nuovo Terzo Mondo, i GIPSI, si unisce al vecchio. Germania, bada.
Gli USA sono fuori contatto.  Smettete di agire [di nascosto] coi droni, di uccidere; fate una splendida NordAmerica con Messico e Canada (R.B.Zoelick sul Washington Post del 30.11.2012).
Ma gli imperi crollano anche dall'interno per demoralizzazione. Per demoralizzazione politica: il fattore base è la mancanza di influenza politica mondiale. Ma guardate il processo "rupe fiscale" per i dubbi sul processo politico USA: due partiti, ai ferri corti. Niente perdono dei debiti ipotecari, niente sollevamento creativo del 16% più in basso della popolazione – molti fra i quali non sanno da dove far spuntare il prossimo pasto – in ambito economico, aumentando così la domanda a livello nazionale.
Per demoralizzazione economica: il fattore base è un Occidente battuto in gara. Ci si aggiunga Robert Samuelson con "Perché la ripresa tarda": la crisi finanziaria e la Grande Recessione spaventarono a morte la maggior parte degli americani – cauti, avversi ai rischi e sulla difensiva – che spendevano meno e risparmiavano di più" (Wash'ton Post 26.11.2012). Greg Smith, Perché ho lasciato Goldman Sachs: una storia di Wall Street definisce buoni affari "commissioni fisse su transazioni trasparenti iscritte in borsa"; non commissioni esorbitanti, accordi segreti, derivati oscuri e bonus e uno status collegato ai crediti lordi apportati dal trader. Non una singola persona incarcerata; ma lobby contro una nuova normativa.   Per demoralizzazione militare: il fattore base è che USA-NATO perdono.
Ma badate allo stile di vita e alle occasioni mondane al vertice dell'esercito USA in Afghanistan, e della CIA ovunque, macchine per uccidere: il generale Petraeus.  Immaginiamone l'effetto su soldati che rischiano la vita per una guerra dubbia e invincibile con gli alti papaveri che cazzeggiano. Vedetevi l'opera di Richard [>>Johann] Strauss del 1874 Die Fl[i]edermaus [Il pipistrello], per la fine dell'impero Austro-ungarico.   Per demoralizzazione culturale: il fattore base è la fede calante nell'eccezionalismo USA, alla guida del mondo come n° 1. Gli USA sono il n° 1 nel pretendere di esserlo sui media mainstream, da parte di figure pubbliche che ignorano che succede nel mondo reale. La verità gli si rivelerà.
Per demoralizzazione sociale: "Il tasso delle nascite USA piomba a l livello più basso dal 1920" (Wash'ton Post 30.11.2012) – "guidato dalle donne immigrate gravemente colpite dalla recessione".  Questo può comportare un declino della popolazione USA e dell'imposta sul reddito, come in molta parte dell'Occidente. E l'enorme violenza armata.
Sommiamo tutto: la caduta dell'impero USA è in pista.
E riguardo a Israele? Avviato verso una rupe di sua costruzione: suicidio.
Il voto ONU al 65° anniversario della risoluzione ONU 181 sui Due Stati su iniziativa di Folke Bernadotte, poi [1948] assassinato da Israele [Lehi, paramilitari sionisti]. Nakba. Il problema non è il sionismo ma la sua variante revisionista Espansione-0ccupazione-Assedio (E-O-S), che spinge al burrone.  Il voto ONU ha legittimato la Palestina e delegittimato quel tipo d'Israele. Ne seguirà molto nella diplomazia multi- e bi-laterale e a opera di ONG; in barba alle minacce di USraele.
I negoziati diretti non portano da alcuna parte: il processo di Oslo a lasciato "a dopo" la sicurezza, Gerusalemme, i profughi, gli insediamenti (le colonie) israeliani, i confini.
Ma Israele doveva reagire ai razzi! Sì, lasciando perdere l'E-O-S per abbracciare il 2-6-20+: due stati in una comunità di sei stati con i vicini arabi in una Organizzazione di 20+ stati per la Sicurezza e la Cooperazione con zona denuclearizzata. Ma Israele si delegittima scegliendo la violenza, i razzi di Hamas-Hezbollah, le bombe sporche [al fosforo, uranio impoverito/plutonio, …ndt], Cupole di Ferro, Fionda di Davide, enormi rifugi sotterranei da 11 settembre USA. Israele si è sepolto sottoterra in un suicidio-sociocidio.
Israele inoltre reagisce alla nonviolenza – del boicottaggio, della non-cooperazione, della disobbedienza civile – con la violenza, come ha fatto con i battelli che tentavano di rompere l'assedio di Gaza. Delegittimandosi ancor più.
Insieme agli USA mainstream, Israele, anzi USraele appunto, cerca di controllare la narrazione generale bollando tutti i critici come antisemiti, ebrei auto-odiantisi/lesionisti, etc. atteggiamento escluso a priori nelle democrazie. Jimmy Carter, Desmond Tutu, Noam Chomsky, Norman Finkelstein. Richard Falk, per citarne qualcuno così tacciato di recente, sono né anti-ebraici né anti-Israele, bensì usano la trasparenza e il dialogo – gli elementi distintivi di democrazia –costruttivamente. Soffocandoli ci si trova con due élite che ascoltano solo sé stesse.
Percorrendo le strade della delegittimazione, della violenza in risposta alla violenza e alla  non-violenza, del controllo arbitrario del discorso e così via, vicinissimi al burrone, non resta che lo scenario sudafricano. Un giorno o l'altro gli USA decidono che Israele è più un debito che una risorsa.
Israele è fuori contatto.  Ci vuole un cambiamento di regime dall'interno.
______________________________________________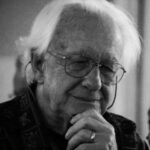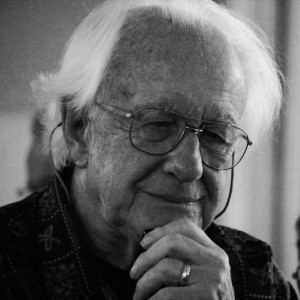 Johan Galtung, professore di studi sulla pace, Dr. hc mult, è il fondatore della Rete TRANSCEND per la Pace, Sviluppo e Ambiente e rettore della TRANSCEND Peace University-TPU. Prof. Galtung ha pubblicato 1.670 articoli e capitoli di libri, più di 500 editoriali per TRANSCEND Media Service-TMS, e 167 libri su temi della pace e correlate, di cui 41 sono stati tradotti in 35 lingue, per un totale di 135 traduzioni di libri, tra cui 50 Years-100 Peace and Conflict Perspectives, 'pubblicati dalla TRANSCEND University Press-TUP.
Original in English: UN: Two Empires Crumbling–and Then What? – TRANSCEND Media Service
Traduzione di Miki Lanza per il Centro Studi Sereno Regis
Go to Original – serenoregis.org
Unisciti alla campagna "BDS – Boicottagio, Disinvestimento, Sanzioni" per protestare contro il barbaro assedio di Israele su Gaza, l'illegale occupazione dei territori della nazione palestinese, il trattamento inumano e degradante del popolo palestinese, e i più di 7.000 uomini, donne, anziani e bambini palestinesi detenuti nelle prigioni israeliane.
NON ACQUISTARE PRODOTTI IL CUI CODICE A BARRE INIZIA CON 729 che indica la produzione in Israele.
COMPI LA TUA PARTE! FAI LA DIFFERENZA!
7 2 9: BOICOTTAGGIO PER LA GIUSTIZIA!
Tags:
Checkpoints
,
Conflict
,
Coronavirus
,
Fatah
,
Gaza
,
Geopolitics
,
Hamas
,
Human Rights
,
ICC
,
Israeli Apartheid
,
Israeli Army
,
Israeli occupation
,
Nakba
,
Oslo Accords
,
Palestine Israel Apartheid Wall
,
Palestine/Israel
,
Palestinian Rights
,
Politics
,
Power
,
Settlers
,
Social justice
,
State Terrorism
,
UN
,
USA
,
Violence
,
West Bank
,
Zionism
DISCLAIMER: The statements, views and opinions expressed in pieces republished here are solely those of the authors and do not necessarily represent those of TMS. In accordance with title 17 U.S.C. section 107, this material is distributed without profit to those who have expressed a prior interest in receiving the included information for research and educational purposes. TMS has no affiliation whatsoever with the originator of this article nor is TMS endorsed or sponsored by the originator. "GO TO ORIGINAL" links are provided as a convenience to our readers and allow for verification of authenticity. However, as originating pages are often updated by their originating host sites, the versions posted may not match the versions our readers view when clicking the "GO TO ORIGINAL" links. This site contains copyrighted material the use of which has not always been specifically authorized by the copyright owner. We are making such material available in our efforts to advance understanding of environmental, political, human rights, economic, democracy, scientific, and social justice issues, etc. We believe this constitutes a 'fair use' of any such copyrighted material as provided for in section 107 of the US Copyright Law. In accordance with Title 17 U.S.C. Section 107, the material on this site is distributed without profit to those who have expressed a prior interest in receiving the included information for research and educational purposes. For more information go to: http://www.law.cornell.edu/uscode/17/107.shtml. If you wish to use copyrighted material from this site for purposes of your own that go beyond 'fair use', you must obtain permission from the copyright owner.