Genocide: Why We Let It Happen
TRANSCEND MEMBERS, 7 Feb 2022
Maung Zarni – TRANSCEND Media Service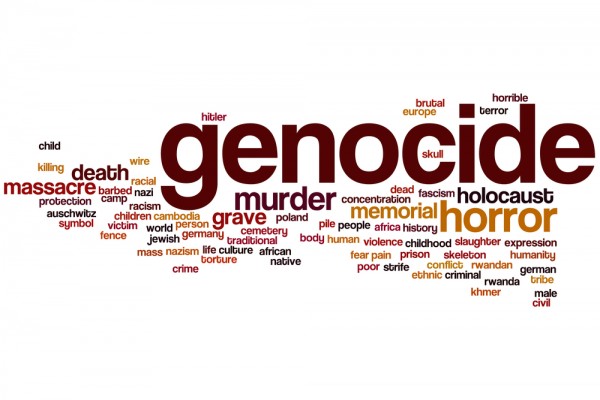 5 Feb 2022 – Feb 2018, four years ago I joined a group of Canadian, British and Rwandan genocide scholars who witnessed or survived post-Holocaust genocides in Darfur and Rwanda.   A member of the ethnic group that has been in power since independence, I had never experienced discrimination, exclusion or disenfranchisement during the first 25 years of my life back at "home" (no longer my home, or, I feel at times, not even my country).
The most elemental foundation of all genocides is DISCRIMINATION on the basis of GROUP identity.   While not all acts or policies of group/ID-based discrimination result in genocides – that is the "INTENTIONAL" destruction of a group, based on ethnic, racial, religious, national – and I would re-add the original IDEOLOGICAL – identity, in whole or in part.
As a detour, judicial demand for PROOF, beyond reasonable doubt, THE INTENT is one of the stupidest anti-THOUGHT and anti-INTELLECTUAL elements in the rich collection of legal and other literature. 

This question is raised – and answered – typically by lawyers and legally minded individuals.
The intent question in the genocide is, in my firm view, is one of the biggest INSULTS to Common Sense.
The question of INTENT is asked as if genocides just happened, by accident.
I stay away from mindless legal hair splitting for which lawyers get paid millions – for and against the Evil clients. In the pithy Burmese colloquial, we use the expression for such lawyer acts as "finding lice in the pubic hair, because there isn't anything more meaningful or better to do".
I know it is not nice to say about certain behavior of a certain professional class.
But I have for too long watched from the margins of international affairs the almost total failure of the application of the Genocide Convention since it was adopted the day before the Universal Declaration of Human Rights or UDHR, in the lingo of human rights industry, western and its non-western proxy NGOs.
I have become visceral towards certain things, discourses, etc. I have absolutely no respect – much less – faith in these failed and failing international organizations run and manipulated by the Biggest and Most Powerful REGIMES, East and West in the world.
Russia and USA (and American underlings in Europe) are saber-rattling in Europe, a principal home of two world wars, over Ukraine. China is committing a genocide against Uyghurs, who do NOT belong civilizationally or identitywise in the Hans' China. Indian is about to sleepwalk into a genocide.   The process has started.    But don't say, "It can't happen here".
Against this really DARK backdrop – where the Perm Five who arrogated to themselves the power to decide what happens within the post-WWII inter-state system violate all international law which they established post-Holocaust, including the Genocide Convention – I know I am empirically correct to see nothing positive coming out of either the Security Council of the UN's highest court ICJ (the court for the states), or the ICC, which dares not even think of prosecuting the biggest criminal regimes in today's world – PERM FIVE.
I am NOT throwing the baby with the bathwater.   To start is the United Nations is77 years old – your grandmother's age – and the Genocide Convention is only three years younger.   In their younger and more vibrant years, they have done nothing much for the millions who perished in genocides – whether lawyers, courts and human rights organizations, and powerful regimes around the world call spades spade or not.
Even the Khmer Rouge Tribunal – 10 years and nearly 300 million US$, from the "donors" soaked in guilt and manipulating the courts for their public relations benefits – did NOT really deliver justice of 2 million victims of Kampuchea.
In their dying days, the current World Order – not the first one nor a permanent one, I guarantee – neither UN nor its judicial organs are potent and fully functioning, to be able to prevent nor punish the crime of genocide.
Therefore, those of us who CARE ENOUGH have only other fellow humans to turn to, to awaken their conscience, to join a shout out against genocidal processes – in the plural – that are unfolding in this Age of Impunity.
___________________________________________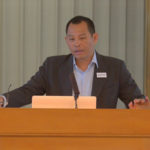 A Buddhist humanist from Burma (Myanmar), Maung Zarni is a member of the TRANSCEND Network for Peace Development Environment, former Visiting Lecturer with Harvard Medical School, specializing in racism and violence in Burma and Sri Lanka, and Non-resident Scholar in Genocide Studies with Documentation Center – Cambodia. Zarni s the co-founder of FORSEA, a grass-roots organization of Southeast Asian human rights defenders, coordinator for Strategic Affairs for Free Rohingya Coalition, and an adviser to the European Centre for the Study of Extremism, Cambridge. Zarni holds a PhD (U Wisconsin at Madison) and a MA (U California), and has held various teaching, research and visiting fellowships at the universities in Asia, Europe and USA including Oxford, LSE, UCL Institute of Education, National-Louis, Malaya, and Brunei. He is the recipient of the "Cultivation of Harmony" award from the Parliament of the World's Religions (2015). His analyses have appeared in leading newspapers including the New York Times, The Guardian and the Times. Among his academic publications on Rohingya genocide are The Slow-Burning Genocide of Myanmar's Rohingyas (Pacific Rim Law and Policy Journal), An Evolution of Rohingya Persecution in Myanmar: From Strategic Embrace to Genocide, (Middle East Institute, American University), and Myanmar's State-directed Persecution of Rohingyas and Other Muslims (Brown World Affairs Journal). He co-authored, with Natalie Brinham, Essays on Myanmar Genocide.
Tags:
Activism
,
Genocide
,
Genocide Convention
This article originally appeared on Transcend Media Service (TMS) on 7 Feb 2022.
Anticopyright: Editorials and articles originated on TMS may be freely reprinted, disseminated, translated and used as background material, provided an acknowledgement and link to the source, TMS: Genocide: Why We Let It Happen, is included. Thank you.
If you enjoyed this article, please donate to TMS to join the growing list of TMS Supporters.


This work is licensed under a CC BY-NC 4.0 License.
2 Responses to "Genocide: Why We Let It Happen"