Articles by Andrew Mitrovica
We found 2 results.
---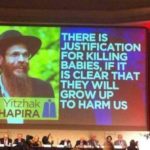 How the Gaza Massacre Exposed International Cowardice
Andrew Mitrovica – Al Jazeera, 28 May 2018
Cowardice. No other word suffices. No other word captures the signature essence of diplomats – from Canada, the United Nations, Europe – and their obscene, code-word-laced responses to the massacre of Palestinians. As Palestinians were getting killed in Gaza, political leaders around the world switched to their usual doublespeak.
→ read full article
---
The Futility of Secrets in the Age of Technology
Andrew Mitrovica – Al Jazeera, 27 Mar 2017
The latest CIA leak proves that state actors no longer get to decide who can be privy to information stamped 'secret'.
→ read full article
---