Articles by Dan Glazebrook
We found 4 results.
---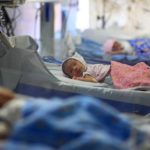 Brave New World Revisited Again
Dan Glazebrook - RT, 1 Oct 2018
28 Sep 2018 – 60 years ago this year, Aldous Huxley published Brave New World Revisited, which concluded that the real world was moving towards the future predicted in his classic dystopian novel much more quickly than he had first imagined.
→ read full article
---
Read It and Weep: QE, the Largest Transfer of Wealth in History
Dan Glazebrook – Russia Today, 24 Jul 2017
22 Jul 2017 – It appears that the massive, almost decade-long transfer of wealth to the rich known as 'quantitative easing' is coming to an end. Given that – judged by its official aims – QE has been a total failure, this makes perfect sense.
→ read full article
---
Made in the West: New Era of Global Famine Thanks to War and Chaos
Dan Glazebrook – Russia Today, 17 Jul 2017
16 Jul 2017 – The famines threatening many parts of the world today have one thing in common: Western aggression and destabilization.
→ read full article
---
The African Union, Algeria and Mali: The West's War against African Development Continues
Dan Glazebrook - CounterPunch, 18 Feb 2013
Africa's classic depiction in the mainstream media, as a giant basketcase full of endless war, famine and helpless children creates an illusion of a continent utterly dependent on Western handouts. In fact, the precise opposite is true – it is the West that is reliant on African handouts.
→ read full article
---