Articles by Jørgen Johansen
We found 7 results.
---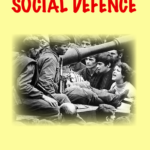 What If the Government Abolished the Military?
Jørgen Johansen and Brian Martin | Journal of Resistance Studies – TRANSCEND Media Service, 28 Oct 2019
25 Oct 2019 – Imagine that government leaders make an announcement: "We're going to abdicate responsibility for defense. Over the next few years, our military forces will be phased out. They are too dangerous and counterproductive. It will be up to everyone to figure out how to defend us all without violence." As entrenched as the military is in our society and minds, civilians can defend a society without using violence.
→ read full article
---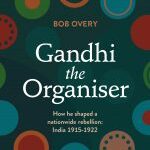 Gandhi the Organiser
Jørgen Johansen – TRANSCEND Media Service, 30 Sep 2019
Gandhi the Organiser tells the extraordinary story of how Gandhi's early campaigns of nonviolent direct action in India took the country by storm. From the impact of these first dramatic, local and nationwide struggles, Gandhi, this most unlikely politician, became leader of the Indian national movement and utterly transformed its fortunes. At the climax in 1921-22, the British hold
on India no longer seemed unbreakable, in the face of Gandhi's carefully orchestrated withdrawal of popular support known as Noncooperation.
→ read full article
---

Two New Books: Social Defence and Constructive Resistance
Jørgen Johansen – TRANSCEND Media Service, 19 Aug 2019
–Social Defence: Nonviolent community resistance to aggression and repression, as an alternative to military forces.
–Revolutionary Constructive Resistance: From Poland 1980-89 to Algeria 2019 we can identify seven "waves" where massive civil society mobilization has successfully challenged the ruling regimes.
→ read full article
---
The Deceptive Activist
Jørgen Johansen – TRANSCEND Media Service, 21 Aug 2017
In The Deceptive Activist author Brian Martin introduces key ideas about lying and deception and then provides a series of case studies in which activists need to decide what to do. There are no final answers, but it is important to address the questions.
→ read full article
---
Nonviolence and Islamic Imperatives
Jørgen Johansen – TRANSCEND Media Service, 1 May 2017
Nonviolence and Islamic Imperatives is a timely book that provides a valuable perspective to the ongoing dialogue on Islam, peace, and Islamophobia today. It is highly relevant and critical to continuing a crucial dialogue on the subject matter.
→ read full article
---
Journal of Resistance Studies Is Calling for Papers
Jørgen Johansen – TRANSCEND Media Service, 12 Jan 2015
The articles we want to publish focus on critical understandings of resistance strategies, discourses, tactics, effects, causes, contexts and experiences. Our aim is to advance an understanding of how resistance might undermine repression, injustices and domination of any kind.
→ read full article
---
OPEN LETTER to Indian PM, Authorities
Jørgen Johansen – TRANSCEND Media Service, 14 May 2012
A copy of the Inter-Governmental Agreement (IGA) on liability secretly signed between the governments of India and Russia must be made available to the project-affected public. Complete and truthful information must be given to the local people and the citizens of India about nuclear waste that would be produced at the Koodankulam plants and its management. Our friends who are still languishing in prison, Muhilan and Sathishkumar, must be released immediately. The local people's right to protest peacefully and nonviolently against the KKNPP and other related issues must be respected and honored.
→ read full article
---