Articles by Kate Aronoff
We found 6 results.
---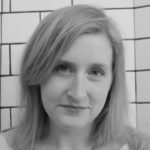 Unhinged GDP Growth Could Actually Destroy the Economy, Economists Find
Kate Aronoff – The Intercept, 10 Dec 2018
5 Dec 2018 – In order to grapple with the harsh reality, governments need new ways of measuring welfare and well-being that don't rely on GDP growth.
→ read full article
---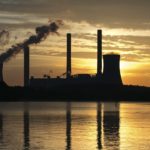 Fossil Fuels Are a Threat to Civilization, New U.N. Report Concludes
Kate Aronoff – The Intercept, 15 Oct 2018
On Monday [8 Oct], the Intergovernmental Panel on Climate Change released a daunting report: we are on track for around 3 degrees Celsius of warming caused by greenhouse gas emissions. We will see coastal cities swallowed by the sea, global food shortages, and $54 trillion in climate-associated costs as soon as 2040.
→ read full article
---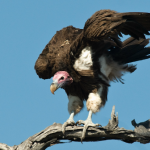 Vulture Funds Stand to Make Millions in Wake of Hurricane Maria
Kate Aronoff – The Intercept, 1 Oct 2018
28 Sep 2018 – Vulture funds scooped up hundreds of millions of dollars worth of Puerto Rican debt after Hurricane Maria hit.
→ read full article
---
Disaster Capitalists Take Big Step toward Privatizing Puerto Rico's Electric Grid
Kate Aronoff – The Intercept, 30 Oct 2017
26 Oct 2017 – The board that oversees Puerto Rico's finances has taken its most conspicuous step toward privatizing the island's power grid, a long sought-after prize that has been put on a plate by Hurricane Maria. Noel Zamot's marching orders for Puerto Rico's power supplier are clear.
→ read full article
---
Hurricane Irma Unleashes the Forces of Privatization in Puerto Rico
Kate Aronoff, Angel Manuel Soto and Averie Timm – The Intercept, 18 Sep 2017
12 Sep 2017 – Vultures circling the wreckage of Puerto Rico in the wake of Hurricane Irma are closing in on a long-sought prize.
→ read full article
---
Canada: Kinder Morgan Corp Leaves Burnaby Mountain in Win for Pipeline Protesters
Kate Aronoff – Waging Nonviolence, 2 Feb 2015
On the morning of November 28 [2014], after weeks of sustained protest, energy infrastructure company Kinder Morgan packed up the equipment it had planned to use in the construction of a new pipeline on Burnaby Mountain in British Columbia, and left without finishing the job.
→ read full article
---