Articles by Mark Schuller
We found 8 results.
---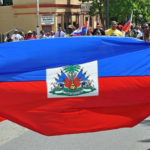 The Foreign Roots of Haiti's "Constitutional Crisis"
Mark Schuller | NACLA - TRANSCEND Media Service, 15 Feb 2021
6 Feb 2021 – As usual, news on Haiti in the US remains limited except during periods of "crisis." As if on cue, U.S. media began reporting on Haiti's "constitutional crisis" this week. The president's term came to an end, but he refuses to step down. Solidarity is urgent.
→ read full article
---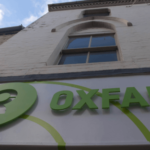 Haiti's Latest Indignity at the Hands of Dogooders, Oxfam's Sex Scandal
Mark Schuller – Counter Punch, 26 Feb 2018
International donors had pledged $10 billion for the Haiti response at a March 31, 2010 UN conference. According to the UN Special Envoy's office, this amount was later upped to $13 billion, while individual donors worldwide contributed just over $3 billion. The 16-billion-dollar question was, often asked, "Where did the money go?"
→ read full article
---
Rebuilding Haiti, One Commune at a Time
Mark Schuller – CounterPunch, 17 Oct 2016
11 Oct 2016 – As Hurricane Matthew continued onto the U.S., the waters receded in Haiti, and it became apparent that the damage was immense. Just like many people who either are Haitian or work in Haiti, I've been asked by people who want to help for recommendations. Unfortunately, the answer isn't simple.
→ read full article
---
Hurricane Matthew in Haiti: Looking Beyond the Disaster Narrative
Mark Schuller – CounterPunch, 10 Oct 2016
I hesitate to write this given how Haiti has been politicized in the most cynical way by a candidate who has expressed his hostility to immigrants and black people generally, but frankly, Haiti was not "built back better" by the $16 billion relief effort to the 2010 earthquake, as UN Special Envoy Bill Clinton cheerfully promised.
→ read full article
---
Tough Questions about Haiti for Hillary Clinton
Mark Schuller - CounterPunch, 25 Apr 2016
Obviously Haitian people must hold their government accountable, and are, but one must pause to ask why Clinton intervened in this election. And why the so-called international community looked the other way while four years of elections did not occur. And why the U.S. government pre-empted Haiti's independent electoral commission investigating massive fraud.
→ read full article
---
Humanitarian Aftershocks in Haiti
Mark Schuller - CounterPunch, 25 Jan 2016
Foreign imperialism in the form of NGOs. As Gina Athena Ulysse has powerfully demonstrated, Haiti needs new narratives. Maybe the earthquake story has run its course, in the foreign memory at least.
→ read full article
---
Humanitarian Occupation of Haiti: 100 Years and Counting
Mark Schuller - CounterPunch, 3 Aug 2015
There are several parallels between the contemporary aid regime and the U.S. Marine administration. First and foremost, foreign troops are on the ground, controlling the country; the military regimes operated with complete immunity and impunity. Second, a new constitution was installed, centralizing power in the executive. Third, both occupations involved Haiti's gold resources.
→ read full article
---
Acting like They Care about Haiti
Mark Schuller - CounterPunch, 4 Mar 2013
The Pretense of Doing Good (While Raising Millions) – On Tuesday [26 Feb 2013], Oscar-winning actor Sean Penn, whose new role is Haiti's ambassador to the United Nations, extolled the progress in the island nation of almost 10 million people.
→ read full article
---