Articles by Mehdi Hasan
We found 17 results.
---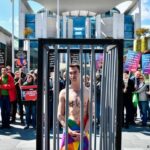 Chechnya Is Trying to Exterminate Gay People–Our Silence only Emboldens Vladimir Putin and Ramzan Kadyrov
Mehdi Hasan | The Intercept - TRANSCEND Media Service, 27 Jul 2020
Chechnya is a small Muslim-majority republic in southwestern Russia. It is also a place where gay people live in terror. Since 2017, there have been a series of state-sponsored anti-gay purges across Chechnya, in which hundreds of gay men have been arrested and detained in secret prisons.
→ read full article
---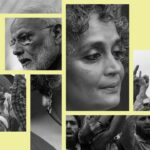 The Silencing of Kashmir: Arundhati Roy on India, Modi, and Fascism
Mehdi Hasan | Deconstructed - The Intercept, 7 Oct 2019
3 Oct 2019 – Modi appears set on ending Jammu and Kashmir's special semi-autonomous status and bringing it fully under the control of New Delhi, a move that residents of the Muslim-majority region strongly reject. Arundhati Roy, India's most famous novelist and a passionate voice for Kashmiri self-determination, joins Mehdi Hasan to discuss the Kashmir crisis and India's troubling rightward tilt.
→ read full article
---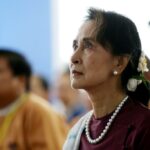 It's Time to Indict [Nobel Peace Laureate] Aung San Suu Kyi for Genocide against the Rohingya in Myanmar
Mehdi Hasan – The Intercept, 26 Aug 2019
24 Aug 2019 – Unspeakable crimes were committed by Burmese troops and vigilantes: Rohingya men hacked to death; children burned alive; women and girls raped and sexually assaulted in their hundreds and thousands. Scores of villages were pillaged and razed to the ground as more than 700,000 Rohingya were driven from their homes. One cautious estimate put the death toll at more than 10,000. Two years on, as Rohingya refugees languish in squalid camps across the border in Bangladesh, it is difficult to overstate the sheer barbarism they have had to endure.
→ read full article
---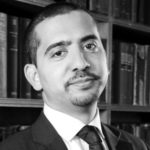 Here Are Five Lies about Iran That We Need to Refute to Stop another Illegal War
Mehdi Hasan – The Intercept, 19 Aug 2019
14 Aug 2019 – The Trump administration is lying about Iran and its nuclear program. The media has to debunk this false drumbeat for war.
→ read full article
---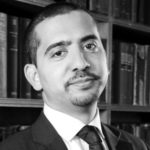 Four Simple Steps the U.S. Media Could Take to Prevent a Trump War with Iran
Mehdi Hasan – The Intercept, 20 May 2019
17 May 2019 – Here we go again. Sixteen years after the U.S. media helped the Bush administration spread lies about the threat by Iraq, the Trump administration is spreading similar myths about the threat posed by Iran. The 64,000-rial question is whether or not journalists have learned any lessons whatsoever from the Iraqi WMD debacle of 2003.
→ read full article
---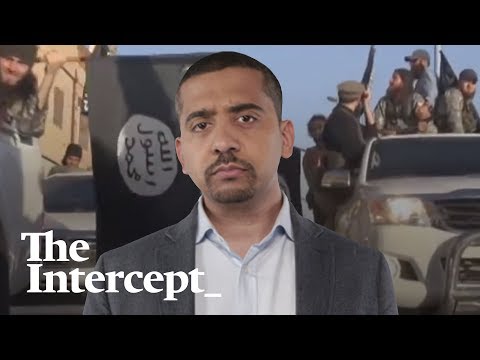 Blowback: How ISIS Was Created by the U.S. Invasion of Iraq
Mehdi Hasan – The Intercept, 13 May 2019
Had it not been for Bush's catastrophic decision to invade and occupy Iraq in 2003, in defiance of international law, the world's most feared terrorist group would not exist today. ISIS is blowback. Within weeks after the fall of Saddam Hussein, the U.S. morphed from heroic liberators into brutal occupiers.
→ read full article
---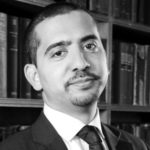 Don't Just Condemn the New Zealand Attacks — Politicians and Pundits Must Stop Their Anti-Muslim Rhetoric
Mehdi Hasan – The Intercept, 18 Mar 2019
15 Mar 2019 – "It's the birthrates." So begins the online manifesto of the man accused of shooting and killing at least 49 Muslims in a terror attack targeted at two mosques in New Zealand. "Even if we were to deport all Non-Europeans from our lands tomorrow, the European people would still be spiraling into decay and eventual death," it continues. "In the end we must return to replacement fertility levels, or it will kill us."
→ read full article
---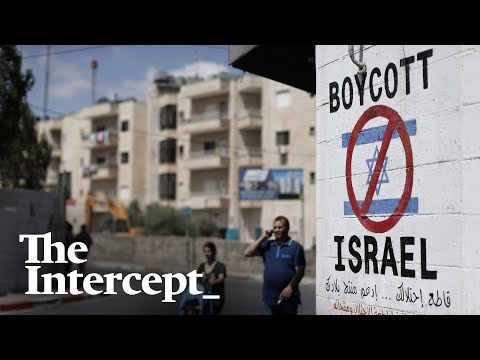 The Truth about Israel, Boycotts, and BDS
Mehdi Hasan - The Intercept, 24 Dec 2018
Ilhan Omar and Rashida Tlaib are the first members of US Congress to support the BDS Movement. Mehdi Hasan debunks some of the controversies surrounding BDS.
→ read full article
---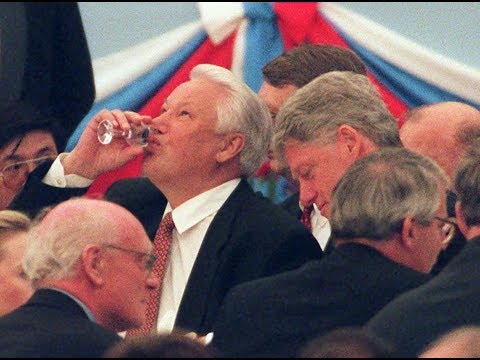 A Short History of U.S. Meddling in Foreign Elections
Mehdi Hasan – The Intercept, 29 Oct 2018
1 Oct 2018 – Almost everyone — bar Donald Trump — seems to believe that the Russian government meddled in the 2016 election. So that should be condemned. In this video, I examine the ways in which the United States has, in fact, spent the past 70-odd years meddling in elections across the world.
→ read full article
---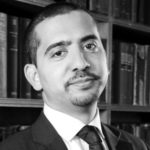 Dear Anonymous Trump Official, There Is No Redemption in Your Cowardly Op-Ed
Mehdi Hasan – The Intercept, 10 Sep 2018
6 Sep 2018 – Dear Anonymous Trump Official, Sorry, what was the point of this particular piece? And what is it that you want from the rest of us? A thank-you card? A round of applause? The nation's undying gratitude? Screw. You. There is no redemption; no exoneration for you or your colleagues inside this shit-show of an administration. You think an op-ed in the paper of record is going to cut it? Gimme a break.
→ read full article
---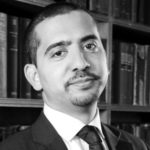 One Million Muslim Uighurs Have Been Detained by China, the U.N. Says. Where's the Global Outrage?
Mehdi Hasan – The Intercept, 20 Aug 2018
13 Aug 2018 – One. Million. People. There are around 11 million Uighurs living in Xinjiang, which means that almost one in 10 of them has been detained. Where is the outrage from the governments of majority-Muslim countries, which so often claim to speak on behalf of their oppressed Muslim brothers and sisters across the globe?
→ read full article
---
The Madman with Nuclear Weapons Is Donald Trump, Not Kim Jong-un
Mehdi Hasan – The Intercept, 14 Aug 2017
Most nonproliferation experts — as well as former President Jimmy Carter and a number of former Pentagon and State Department officials, both Republican and Democrat — agree that the brutal and murderous Kim, for all his bluster, is not irrational or suicidal, but bent on preserving his regime and preventing a U.S. attack. Nuclear weapons are a defensive, not an offensive, tool for the North Korean leadership — which, as Bill Clinton's defense secretary William Perry observed on Fox News in April, may be "ruthless and … reckless" but "they are not crazy." Got that? Kim is bad, not mad.
→ read full article
---
A 50-Year Occupation: Israel's Six-Day War Started with a Lie
Mehdi Hasan – The Intercept, 12 Jun 2017
The war was launched in 1967 because Israel wanted to annex new territory, not because it faced an imminent threat from Arab forces. The peace process is a charade.
→ read full article
---
Why Do North Koreans Hate Us? One Reason: They Remember the Korean War
Mehdi Hasan – The Intercept, 8 May 2017
3 May 2017 – "Why do they hate us?" It's a question that has bewildered Americans again and again in the wake of 9/11, in reference to the Arab and Muslim worlds. These days, however, it's a question increasingly asked about the reclusive North Koreans.
→ read full article
---
Burmese Nobel Prize Winner Aung San Suu Kyi Has Turned into an Apologist for Genocide against Muslims
Mehdi Hasan — The Intercept, 17 Apr 2017
The longtime prisoner of conscience now leads Myanmar and defends her government's abuses, including killings and gang rapes, against the country's Rohingya minority.
→ read full article
---
Extremists Point to Western Foreign Policy to Explain Their Acts – Why Do We Ignore Them?
Mehdi Hasan – New Statesman, 3 Jun 2013
Often, the likes of Michael Adebowale and Michael Adebolajo, who used violence to make "points" about the Muslim world in Woolwich-UK, aren't "religious fanatics". The trigger we refuse to see is our foreign policy.
→ read full article
---
The Hawks Were Wrong: Iraq Is Worse Off Now
Mehdi Hasan – New Statesman, 18 Feb 2013
So, Saddam is gone – but at what cost? Iraq has been destroyed and hundreds of thousands of innocent people have lost their lives, as the direct result of an unnecessary, unprovoked war that, according to the former chief justice Lord Bingham, was a "serious violation of international law". "It was worse than a crime," said the French diplomat Talleyrand, responding to the execution of the Duc d'Enghien by Napoleon; "it was a blunder." Iraq turned Talleyrand's aphorism on its head – it was worse than a blunder; it was a crime.
→ read full article
---