This Week in History
HISTORY, 16 Jan 2017
Satoshi Ashikaga – TRANSCEND Media Service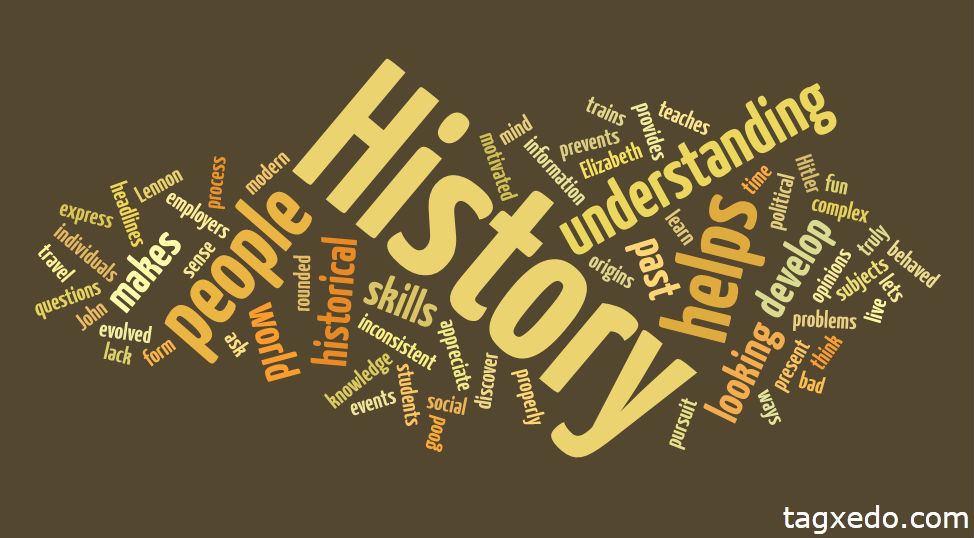 Jan 16-22
QUOTE OF THE WEEK:
"You didn't want to be my friend in elementary school.  You didn't want to be my friend in junior high school.  And you certainly weren't my friend in high school.  Why on Earth do you want to be my Facebook friend today?" – William E Lewis Jr.
JANUARY 16
2013  An estimated 41 international workers are taken hostage in an attack in the town of In Aménas, Algeria.
In Aménas in Algeria Hostage Crisis of January 2013:
Algeria:
History of Algeria:
Economy of Algeria:
Foreign Relations of Algeria:
Algeria and the United Nations:
2012  The English Wikipedia protests anti-piracy legislation proposed by the US Congress by shutting down its website.
2006  Ellen Johnson Sirleaf is sworn in as Liberia's new president. She becomes Africa's first female elected head of state.
2005  Romanian university lecturer and novelist Adriana Iliescu gives birth at 66 to her daughter Eliza, breaking the record for the oldest birth mother in the world
2003  The Space Shuttle Columbia takes off for mission STS-107 which would be its final one. Columbia disintegrated 16 days later on re-entry.
2002  The UN Security Council unanimously establishes an arms embargo and the freezing of assets of Osama bin Laden, al-Qaeda, and the remaining members of the Taliban.
UN Security Council S/RES/1390 (2002):
Osama bin Laden:
Death of Osama bin Laden:
What was the Cause of the Death of Osama bin Laden? :
Bush Family, CIA, and Osama bin Laden:
Osama bin Laden, 9/11, and Iraq:
Al-Qaeda:
Taliban:
History of Taliban:
Is the Taliban a Terrorist Organization? :
2001  US President Bill Clinton awards former President Theodore Roosevelt a posthumous Medal of Honor for his service in the Spanish–American War.
2001  Congolese President Laurent-Désiré Kabila is assassinated by one of his own bodyguards.
Assassination of Laurent-Désiré Kabila:
Democratic Republic of Congo:
History of the Democratic Republic of the Congo:
Human Rights in the Democratic Republic of the Congo:
Economy of the Democratic Republic of the Congo:
1992  El Salvador officials and rebel leaders sign the Chapultepec Peace Accords in Mexico City, Mexico ending the 12-year Salvadoran Civil War that claimed at least 75,000 lives.
1991  The Coalition Forces go to war with Iraq, beginning the Gulf War (US Time).
[Note that the attack of the Coalition Forces began in the early morning of January 17, 1991(Baghdad Time = UTC + 03:00) when it was on January 16, 1991 in the US Time. (Eastern Time = UTC – 05:00) Therefore, the same descriptions as mentioned below are also made in the section of January 17, 1991 in This Week in History.]
Gulf War a.k.a. the First Persian Gulf War:
Environmental and Health Issues of the Gulf War:
1986  First meeting of the Internet Engineering Task Force.
1979  The last Iranian Shah flees Iran with his family for good and relocates to Egypt.
Last Iranian Shah and the Islamic Revolution of 1979:
1970  Buckminster Fuller receives the Gold Medal award from the American Institute of Architects.
1969  Soviet spacecraft Soyuz 4 and Soyuz 5 perform the first-ever docking of manned spacecraft in orbit, the first-ever transfer of crew from one space vehicle to another, and the only time such a transfer was accomplished with a space walk.
1969  Czech student Jan Palach commits suicide by self-immolation in Prague, Czechoslovakia, in protest against the Soviets' crushing of the Prague Spring the year before.
Prague Spring:
1965  USSR performs nuclear test at Eastern Kazakh/Semipalitinsk USSR.
1945  Adolf Hitler moves into his underground bunker, the so-called Führerbunker.
1941  US Vice Admiral Bellinger warns of an assault on Pearl Harbor.
Japan's Attack on Pearl Harbor:
[Note that the time difference between Pearl Harbor (Hawaii) and Tokyo (Japan) is 19 hours. Therefore, for instance, when Pearl Harbor was under attack at 8 a.m. of December 7, 1941, it was 3 a.m. of December 8, 1941 in Tokyo.]
Dolus Eventualis (Conscious Negligence) by Churchill and FDR? :
Declarations of War:
Why Did Japan Attack Pearl Harbor? :
The Path to the War between the United States and Japan in 1941:
Pertinent YouTube Videos:
1939  The Irish Republican Army (IRA) begins a bombing and sabotage campaign in England.
Irish Republican Army (IRA):
1938  Benny Goodman, and his band, performed in concert at Carnegie Hall in New York City
1924  Eleftherios Venizelos becomes Prime Minister of Greece for the fourth time.
1921  The Marxist Left in Slovakia and the Transcarpathian Ukraine holds its founding congress in Ľubochňa.
1920  The League of Nations holds its first council meeting in Paris, France. [On January 10, 1920, the League of Nations formally comes into effect.]
League of Nations Chronology 1918-1920:
League of Nations:
Covenant of the League of Nations:
1920  Zeta Phi Beta Sorority Incorporated was founded on the campus of Howard University.
1919  Temperance movement: The United States ratifies the Eighteenth Amendment to the United States Constitution, authorizing Prohibition in the United States one year after ratification.
The Prohibition:
1909  Ernest Shackleton's expedition finds the magnetic South Pole.
1900  The United States Senate accepts the Anglo-German treaty of 1899 in which the United Kingdom renounces its claims to the Samoan islands.
1883  The Pendleton Civil Service Reform Act, establishing the United States Civil Service, is passed.
1878  Russo-Turkish War (1877–78): Battle of Philippopolis: Captain Aleksandr Burago with a squadron of Russian Imperial army dragoons liberates Plovdiv from Ottoman rule.
1809  Peninsular War: The British defeat the French at the Battle of La Coruña.
1761  The British capture Pondichéry, India from the French.
1707  The Scottish Parliament ratifies the Act of Union, paving the way for the creation of Great Britain.
1605  The first edition of El ingenioso hidalgo Don Quijote de la Mancha (Book One of Don Quixote) by Miguel de Cervantes is published in Madrid, Spain.
1581  The English Parliament outlaws Roman Catholicism.
JANUARY 17
2010  Rioting begins between Muslim and Christian groups in Jos, Nigeria, resulting in at least 200 deaths.
Rioting in Jos, Nigeria, of January 17, 2010:
History of Nigeria:
Nigeria:
Economy of Nigeria:
2007  The Doomsday Clock is set to five minutes to midnight in response to North Korea nuclear testing.
2002  Mount Nyiragongo erupts in the Democratic Republic of the Congo, displacing an estimated 400,000 people.
1998  Lewinsky scandal: Matt Drudge breaks the story of the Bill Clinton–Monica Lewinsky affair on his website The Drudge Report.
1997  Cape Canaveral Air Force Station: A Delta 2 carrying a GPS2R satellite explodes 13 seconds after launch, dropping 250 tons of burning rocket remains around the launch pad.
1996  The Czech Republic applies for membership of the European Union.
Czech Republic:
Foreign Relations of the Czech Republic:
Czech Republic and the European Union:
Czech Republic and the United Nations:
History of the Czech Republic:
Economy of the Czech Republic:
1995  The Great Hanshin earthquake: A magnitude 7.3 earthquake occurs near Kobe, Japan, causing extensive property damage and killing 6,434 people.
1994  1994 Northridge earthquake: A magnitude 6.7 earthquake hits Northridge, California.
1992  During a visit to South Korea, Japanese Prime Minister Kiichi Miyazawa apologizes for forcing Korean women into sexual slavery during World War II.
Kiichi Miyazawa:
Comfort Women a.k.a. Sexual Slavery Women:
Japan's Apology:
Political Apology:
Various Apologies by Various Politicians:
1991  Harald V becomes King of Norway on the death of his father, Olav V.
1991  Gulf War: Operation Desert Storm begins early in the morning. Iraq fires eight Scud missiles into Israel in an unsuccessful bid to provoke Israeli retaliation.
Gulf War a.k.a. the First Persian Gulf War:
Environmental and Health Issues of the Gulf War:
1982  "Cold Sunday": in numerous cities in the United States temperatures fall to their lowest levels in over 100 years.
1981  President of the Philippines Ferdinand Marcos lifts martial law eight years and five months after declaring it.
1979  USSR performs underground nuclear test in Atyrau (Kazakhstan), Russia.
Underground Nuclear Tests:
USSR's Nuclear Weapons Tests:
Effect and/or Impact of Nuclear Weapons Tests:
1969  Black Panther Party members Bunchy Carter and John Huggins are killed during a meeting in Campbell Hall on the campus of UCLA.
1966  Palomares incident: A B-52 bomber collides with a KC-135 Stratotanker over Spain, killing seven airmen, and dropping three 70-kiloton nuclear bombs near the town of Palomares and another one into the sea.
Palomares Incident:
1961  Former Congolese Prime Minister Patrice Lumumba is murdered in circumstances suggesting the support and complicity of the governments of Belgium and the United States.
Patrice Lumumba:
Death of Patrice Lumumba:
History of the Democratic Republic of the Congo:
Democratic Republic of the Congo:
Human Rights in the Democratic Republic of the Congo:
Economy of the Democratic Republic of the Congo:
1961  US President Dwight D Eisenhower delivers a televised farewell address to the nation three days before leaving office, in which he warns against the accumulation of power by the "military–industrial complex" as well as the dangers of massive spending, especially deficit spending.
Eisenhower's Farewell Address on the Military-Industrial Complex:
Military-Industrial Complex or Military -Congressional Complex:
Defense Industry:
1950  The Great Brink's Robbery: Eleven thieves steal more than $2 million from an armored car company's offices in Boston.
1946  The UN Security Council holds its first session.
First UN Security Council Meeting on January 17, 1946:
1945  Swedish diplomat Raoul Wallenberg is taken into Soviet custody while in Hungary; he is never publicly seen again.
1945  The Nazis begin the evacuation of the Auschwitz concentration camp as Soviet forces close in.
Auschwitz-Birkenau Concentration Camp:
Nazi's Occupation of Poland 1939-1945:
Holocaust and the Invasion of Poland in 1939:
1945  World War II: Soviet forces capture the almost completely destroyed Polish city of Warsaw.
1944  World War II: Allied forces launch the first of four assaults on Monte Cassino with the intention of breaking through the Winter Line and seizing Rome, an effort that would ultimately take four months and cost 105,000 Allied casualties.
1943  World War II: Greek submarine Papanikolis captures the 200-ton sailing vessel Agios Stefanos and mans her with part of her crew.
1941  Franco-Thai War: French forces inflict a decisive defeat over the Royal Thai Navy.
1919  Inayatullah Khan, king of the Emirate of Afghanistan abdicates the throne after only three days.
1918  Finnish Civil War: The first serious battles take place between the Red Guards and the White Guard.
1917  The United States pays Denmark $25 million for the Virgin Islands.
Purchase of Virgin Islands of 1917:
1915  Russia defeats Turkey in the Battle of Sarikamish during the Caucasus Campaign of World War I.
Battle of Sarikamish:
Russia and Turkey in World War I:
Ottoman Empire and World War I:
Ottoman Empire:
1913  Raymond Poincaré is elected President of France.
1912  Captain Robert Falcon Scott reaches the South Pole, one month after Roald Amundsen.
1904  Anton Chekhov's The Cherry Orchard receives its premiere performance at the Moscow Art Theatre.
1903  El Yunque National Forest in Puerto Rico becomes part of the United States National Forest System as the Luquillo Forest Reserve.
1899  The United States takes possession of Wake Island in the Pacific Ocean.
1893  Lorrin A. Thurston, along with the Citizens' Committee of Public Safety led the Overthrow of the Kingdom of Hawaii and the government of Queen Liliʻuokalani.
1885  A British force defeats a large Dervish army at the Battle of Abu Klea in the Sudan.
1873  A group of Modoc warriors defeats the United States Army in the First Battle of the Stronghold, part of the Modoc War.
1852  The United Kingdom recognizes the independence of the Boer colonies of the Transvaal.
1811  Mexican War of Independence: In the Battle of Calderón Bridge, a heavily outnumbered Spanish force of 6,000 troops defeats nearly 100,000 Mexican revolutionaries.
1799  Maltese patriot Dun Mikiel Xerri, along with a number of other patriots, is executed.
JANUARY 18
2013  NASA scientists achieve a first in laser communication when they successfully beam a picture of Leonardo da Vinci's 'Mona Lisa' to the Lunar Reconnaissance Orbiter, a spacecraft orbiting the Moon.
Laser Communication in Space:
2012  A series of coordinated actions take place in protest against Stop Online Piracy Act and PROTECT IP Act.
2009  Gaza War: Hamas announces they will accept Israel Defense Forces's offer of a ceasefire, ending the assault.
Gaza War of 2009:
2007  The strongest storm in the United Kingdom in 17 years kills 14 people and Germany sees the worst storm since 1999 with 13 deaths. Hurricane Kyrill causes at least 44 deaths across 20 countries in Western Europe.
2005  The Airbus A380, the world's largest commercial jet, is unveiled at a ceremony in Toulouse, France
2002  Sierra Leone Civil War is declared over.
Sierra Leone Civil War:
Sierra Leone:
History of Sierra Leone:
Economy of Sierra Leone:
2000  The Tagish Lake meteorite impacts the Earth.
1997  Børge Ousland of Norway becomes the first person to cross Antarctica alone and unaided.
1997  In northwest Rwanda, Hutu militia members kill three Spanish aid workers, three soldiers and seriously wound one other.
1993  Martin Luther King, Jr. Day is officially observed for the first time in all 50 states.
1983  The International Olympic Committee restores Jim Thorpe's Olympic medals to his family.
1978  The European Court of Human Rights finds the United Kingdom government guilty of mistreating prisoners in Northern Ireland, but not guilty of torture.
European Court of Human Rights (ECtHR):
Judgement of the ECtHR of 18 January 1978 – Ireland v. UK, and the Commentaries:
1977  SFR Yugoslavia's Prime minister, Džemal Bijedić, his wife and six others are killed in a plane crash in Bosnia and Herzegovina.
1977  Scientists identify a previously unknown bacterium as the cause of the mysterious Legionnaires' disease.
1976  Lebanese Christian militias overrun Karantina, Beirut, killing at least 1,000.
1974  A Disengagement of Forces agreement is signed between the Israeli and Egyptian governments, ending conflict on the Egyptian front of the Yom Kippur War.
1968  USSR performs nuclear test at Eastern Kazakh/Semipalitinsk USSR.
1967  US performs nuclear test at Nevada Test Site.
Nuclear Tests of the Unite States:
Nevada Test Site:
Nuclear Weapons and the United States:
1962  US begins spraying foliage in Vietnam to reveal Viet Cong guerrillas.
US Army's Use of Foliage in the Vietnam War:
Some Pertinent Information on "Agent Orange":
Okinawa and Agent Orange:
For more relevant information on Agent Orange, visit This Week in History, the date of AUGUST 10, 1961: First use in Vietnam War of the Agent Orange by the US Army., and/or the TMS Archive Search.
Various Weapons Tests (including those of Agent Orange) and Storage at Johnston Atoll, and Permanent Contamination:
Chemical Weapons and International Law:
1962  US performs nuclear test at Nevada Test Site.
Atmospheric/High-altitude Nuclear Explosion Testing:
For some more pertinent information, see "1967 US performs nuclear test at Nevada Test Site," mentioned above.
1955  Chinese Civil War: Battle of Yijiangshan Islands is fought.
1945  World War II: Liberation of Kraków, Poland by the Red Army.
1945  World War II: Liberation of the Budapest Ghetto by the Red Army.
1943  Warsaw Ghetto Uprising: The first uprising of Jews in the Warsaw Ghetto.
Warsaw Ghetto:
Warsaw Ghetto Uprising:
1941  World War II: British troops launch a general counter-offensive against Italian East Africa.
Italian East Africa:
Invasion of the Italian East Africa:
1919  Bentley Motors Limited is founded.
Bentley Motors:
1919  Ignacy Jan Paderewski becomes Prime Minister of the newly independent Poland.
History of Poland:
Poland:
Foreign Relations of Poland:
Economy of Poland:
1919  World War I: The Paris Peace Conference opens in Versailles, France.
Paris Peace Conference:
Aftermath of World War I:
Treaty of Versailles:
Some Evolution of the "Crimes of Aggression" a.k.a. the "Crimes against Peace":
Treaty of Versailles:
Kellogg and Briand Pact of 1928:
Charters of the Nuremberg and Tokyo Military Tribunals:
UN Charter and the UNGA Resolution 3314 (XXIX)
Rome Statute of the International Criminal Court:
1915  Japan issues the "Twenty-One Demands" to the Republic of China in a bid to increase its power in East Asia.
1913  First Balkan War: A Greek flotilla defeats the Ottoman Navy in the Naval Battle of Lemnos, securing the islands of the Northern Aegean Sea for Greece.
Naval Battle of Lemnos:
First Balkan War:
Balkan Wars:
1896  An X-ray generating machine is exhibited for the first time by H. L. Smith.
1884  Dr William Price attempts to cremate the body of his infant son, Jesus Christ Price, setting a legal precedent for cremation in the United Kingdom.
1871  Wilhelm I of Germany is proclaimed the first German Emperor in the Hall of Mirrors of the Palace of Versailles (France) towards the end of the Franco-Prussian War. The empire is known as the Second Reich to Germans.
1778  James Cook is the first known European to discover the Hawaiian Islands, which he names the "Sandwich Islands".
1701  Frederick I crowns himself King of Prussia in Königsberg.
1670  Henry Morgan captures Panama.
Henry Morgan and the City of Panama:
History of Panama:
Panama:
Foreign Relations of Panama:
Economy of Panama:
JANUARY 19
2014  A bomb attack on an army convoy in the city of Bannu kills at least 26 soldiers and injures 38 others.
2012  The Hong Kong-based file-sharing website Megaupload is shut down by the FBI.
2007  Turkish Journalist Hrant Dink is assassinated in front of his newspaper's office by 17-year-old Turkish ultra-nationalist Ogün Samast.
2006  The New Horizons probe is launched by NASA on the first mission to Pluto.
1999  British Aerospace agrees to acquire the defence subsidiary of the General Electric Company plc, forming BAE Systems in November 1999.
1997  Yasser Arafat returns to Hebron after more than 30 years and joins celebrations over the handover of the last Israeli-controlled West Bank city.
1996  The barge North Cape oil spill occurs as an engine fire forces the tugboat Scandia ashore on Moonstone Beach in South Kingstown, Rhode Island.
1995  After being struck by lightning the crew are forced to ditch Bristow Flight 56C. All 18 aboard are later rescued.
1993  Israel recognizes PLO as no longer criminal.
Israeli-Palestine Conflict:
Timeline of Israel-Palestine Conflict:
Israel:
Israel's Nuclear Capability:
Foreign Relations of Israel:
Israel -US Relations:
Israel-Vatican Relations:
History of Israel:
Economy of Israel:
Zionism Movement:
Nahalal, and Jewish Settlement:
History of Zionism:
Palestine Liberation Organization (PLO):
History of the PLO:
1993  Czech Republic and Slovakia join the United Nations.
Czech Republic:
Czech Republic and the United Nations:
History of Czech
Slovakia:
Slovakia and the United Nations:
History of Slovakia:
1991  Gulf War: Iraq fires a second Scud missile into Israel, causing 15 injuries.
1991 Gulf War and Its Timeline:
Iraq's Scud Missile Attack on Israel:
1986  Israeli premier Simon Peres visits Netherlands.
Simon Peres:
1983  The first IBM PC computer virus is released into the wild. A boot sector virus dubbed (c)Brain, it was created by the Farooq Alvi Brothers in Lahore, Pakistan, reportedly to deter piracy of the software they had written.
1983  The Apple Lisa, the first commercial personal computer from Apple Inc. to have a graphical user interface and a computer mouse, is announced.
1983  Nazi war criminal Klaus Barbie is arrested in Bolivia.
Klaus Barbie:
1981  Iran hostage crisis: United States and Iranian officials sign an agreement to release 52 American hostages after 14 months of captivity.
Iran Hostage Crisis:
Timelines of the Iranian Hostage Crisis:
1978  The last Volkswagen Beetle made in Germany leaves VW's plant in Emden. Beetle production in Latin America continues until 2003.
1977  Snow falls in Miami. This is the only time in the history of the city that snow has fallen. It also fell in The Bahamas.
1977  President Gerald Ford pardons Iva Toguri D'Aquino (a.k.a. "Tokyo Rose").
Tokyo Rose:
1975  An earthquake strikes Himachal Pradesh, India
1974  China gain control over all the Paracel Islands after a military engagement between the naval forces of the People's Republic of China and Republic of Vietnam (South Vietnam)
Paracel Islands Dispute:
1969  Student Jan Palach dies after setting himself on fire three days earlier in Prague's Wenceslas Square to protest about the invasion of Czechoslovakia by the Soviet Union in 1968. His funeral turns into another major protest.
1960  The United States government and the Japanese government sign the Security Treaty between the United States and Japan of 1960.
Security Treaty between the United States and Japan of 1960, and the Status of Forces Agreement (SOFA) of 1960:
Security Treaty between the United States and Japan of 1951:
1957  USSR performs atmospheric nuclear test, launched from Kapstin Yar, Astrakhan, USSR. See 1957 Soviet nuclear tests – Wikipedia.
Soviet Atmospheric Nuclear Tests:
Cuba-Israel Relations:
Foreign Relations of Cuba:
Cuba or the "Republic of Cuba" (Repúlica de Cuba):
History and Culture of Cuba:
Economy of Cuba:
Israel:
History of Israel:
Foreign Relations of Israel:
Economy of Israel:
1946  General Douglas MacArthur establishes the International Military Tribunal for the Far East in Tokyo to try Japanese war criminals.
1945  World War II: Soviet forces liberate the Łódź Ghetto. Of more than 200,000 inhabitants in 1940, less than 900 had survived the Nazi occupation.
Łódź Ghetto:
1942  World War II: Japanese forces invade Burma.
Japan's Invasion of Burma:
History of Burma/Myanmar:
Burma/Myanmar:
Burmese Monarchy and the British Rule:
Some Relevant Issues on the Rohingya People and the British Rule:
Human Rights in Burma/Myanmar:
Pro-Democracy Uprising, Ethnic Cleansing and Other Pertinent Issues:
Foreign Relations of Burma/Myanmar:
Economy of Myanmar:
1941  World War II: The Greek Triton (Y-5) sinks the Italian submarine Neghelli in Otranto.
1937  Howard Hughes sets a new air record by flying from Los Angeles to New York City in seven hours, 28 minutes, 25 seconds.
1920  The United States Senate votes against joining the League of Nations.
United States Senate and the League of Nations:
League of Nations:
Covenant of the League of Nations:
1917  Silvertown explosion: Seventy-three are killed and 400 injured in an explosion in a munitions plant in London.
1915  World War I: German zeppelins bomb the towns of Great Yarmouth and King's Lynn in the United Kingdom killing more than 20, in the first major aerial bombardment of a civilian target.
1915  Georges Claude patents the neon discharge tube for use in advertising.
1899  Anglo-Egyptian Sudan is formed.
Anglo-Egyptian Sudan:
History of Sudan:
1893  Henrik Ibsen's play The Master Builder receives its premiere performance in Berlin.
1883  The first electric lighting system employing overhead wires, built by Thomas Edison, begins service at Roselle, New Jersey.
1871  Franco-Prussian War: In the Siege of Paris, Prussia wins the Battle of St. Quentin. Meanwhile, the French attempt to break the siege in the Battle of Buzenval will end unsuccessfully the following day.
1853  Giuseppe Verdi's opera Il trovatore receives its premiere performance in Rome.
Giuseppe Verdi's Il trovatore:
1839  The British East India Company captures Aden.
1829  Johann Wolfgang von Goethe's Faust: The First Part of the Tragedy receives its premiere performance.
1817  An army of 5,423 soldiers, led by General José de San Martín, crosses the Andes from Argentina to liberate Chile and then Peru.
1812  Peninsular War: After a ten-day siege, Arthur Wellesley, 1st Duke of Wellington, orders British soldiers of the Light and third divisions to storm Ciudad Rodrigo.
Siege of Ciudad Rodrigo of 1812:
Peninsular War:
1806  The United Kingdom occupies the Cape of Good Hope.
1795  The Batavian Republic is proclaimed in the Netherlands, bringing to an end the Republic of the Seven United Netherlands.
Batavian Republic:
JANUARY 20
2014  Social security numbers and credit cards details of more than 20 million South Koreans are stolen by an IT contractor.
South Korea's Credit Card Information Theft of 2014:
2013  Austria holds a national referendum on whether or not to retain its system of conscription for the army and social service for young men; they vote to keep military service compulsory.
Australia and Conscription:
Pertinent Articles on Conscription, posted on the TMS website:
2009  A protest movement in Iceland culminates as the 2009 Icelandic financial crisis protests start.
2007  A three-man team, using only skis and kites, completes a 1,093-mile (1,759 km) trek to reach the southern pole of inaccessibility for the first time since 1958 and for the first time ever without mechanical assistance.
2001  President of the Philippines Joseph Estrada is ousted in a nonviolent 4-day revolution, and is succeeded by Gloria Macapagal-Arroyo.
1999  The China News Service announces new government restrictions on Internet use, aimed especially at Internet cafés.
1991  Sudan's government imposes Islamic law nationwide, worsening the civil war between the country's Muslim north and Christian south.
Islamic Law (Sharia) in Sudan:
Sudan:
Foreign Relations of Sudan:
Sudan and the United Nations:
Human Rights in Sudan:
History of Sudan:
Economy of Sudan:
1990  The Red Army crackdown on civil protests in Baku, Azerbaijan during the dissolution of the Soviet Union. Also known as Black January.
"Black January" of 1990:
History of Azerbaijan:
Azerbaijan:
Foreign Relations of Azerbaijan:
Economy of Azerbaijan:
1987  Church of England envoy Terry Waite is kidnapped in Lebanon.
1986  In the United States, Martin Luther King, Jr. Day is celebrated as a federal holiday for the first time.
1981 Twenty minutes after Ronald Reagan is inaugurated, Iran releases 52 American hostages.
January 20, 1981 – The End of the Iran Hostage Crisis:
Timeline of the Iran Hostage Crisis:
Iran Hostage Crisis:
1972  Pakistan launched its Nuclear weapons program few weeks after its defeat in Bangladesh Liberation War and Indo-Pakistani War of 1971.
1969  East Pakistani police kill student activist Amanullah Asaduzzaman. The resulting outrage is in part responsible for the Bangladesh Liberation War.
1960  Hendrik Verwoerd announces a plebiscite on whether South Africa should become a Republic.
1959  The first flight of the Vickers Vanguard.
1954  In the United States, the National Negro Network is established with 40 charter member radio stations.
1949  Point Four Program a program for economic aid to poor countries announced by United States President Harry S. Truman in his inaugural address for a full term as President.
Point Four Program:
1945  – World War II: Germany begins the evacuation of 1.8 million people from East Prussia, a task which will take nearly two months.
1945  World War II: The Miklós provisional government of Hungary agrees to an armistice with the Allies.
1942  World War II: At the Wannsee Conference held in the Berlin suburb of Wannsee, senior Nazi German officials discuss the implementation of the "Final Solution to the Jewish question".
1941  A German officer is murdered in Bucharest, Romania, sparking a rebellion and pogrom by the Iron Guard, killing 125 Jews and 30 soldiers.
1936  Edward VIII becomes King of the United Kingdom.
1921  The first Constitution of Turkey is adopted, making fundamental changes in the source and exercise of sovereignty by consecrating the principle of national sovereignty.
1920  The American Civil Liberties Union is founded.
1887  The United States Senate allows the Navy to lease Pearl Harbor as a naval base.
1877  Last day of the Constantinople Conference which resulted in agreement for political reforms in the Balkans.
1841  Hong Kong Island is occupied by the British.
1839  In the Battle of Yungay, Chile defeats an alliance between Peru and Bolivia.
1788  The third and main part of First Fleet arrives at Botany Bay. Arthur Phillip decides that Botany Bay is unsuitable for the location of a penal colony, and decides to move to Port Jackson.
1785  Invading Siamese forces attempt to exploit the political chaos in Vietnam, but are ambushed and annihilated at the Mekong river by the Tây Sơn in the Battle of Rạch Gầm-Xoài Mút.
1783  The Kingdom of Great Britain signs a peace treaty with France and Spain, officially ending hostilities in the American Revolutionary War (also known as the American War of Independence).
JANUARY 21
2005  In Belmopan, Belize, the unrest over the government's new taxes erupts into riots.
2004  NASA's MER-A (the Mars Rover Spirit) ceases communication with mission control. The problem lies in the management of its flash memory and is fixed remotely from Earth on February 6.
2003  An earthquake of magnitude 7.6 strikes the Mexican state of Colima, killing 29 and leaving approximately 10,000 people homeless.
2000  Ecuador: After the Ecuadorian Congress is seized by indigenous organizations, Col. Lucio Gutiérrez, Carlos Solorzano and Antonio Vargas depose President Jamil Mahuad. Gutierrez is later replaced by Gen. Carlos Mendoza, who resigns and allows Vice-President Gustavo Noboa to succeed Mahuad.
Ecuador Coup d'état of 2000:
Ecuador:
History of Ecuador:
Economy of Ecuador:
1999  War on Drugs: In one of the largest drug busts in American history, the United States Coast Guard intercepts a ship with over 4,300 kilograms (9,500 lb) of cocaine on board.
War on Drugs:
Project MK-Ultra:
1997  The US House of Representatives votes 395–28 to reprimand Newt Gingrich for ethics violations, making him the first Speaker of the House to be so disciplined.
1977  United States President Jimmy Carter pardons nearly all American Vietnam War draft evaders, some of whom had emigrated to Canada.
Vietnam War Evaders and Canada:
Conscientious Objection and Objector:
History of Conscientious Objection:
Anti-Vietnam War Movement:
1976  Commercial service of Concorde begins with the London-Bahrain and Paris-Rio routes.
Concorde:
Concorde Crash of July 25, 2000:
1971  The current Emley Moor transmitting station, the tallest free-standing structure in the United Kingdom, begins transmitting UHF broadcasts.
1968  A B-52 bomber crashes near Thule Air Base, contaminating the area after its nuclear payload ruptures. One of the four bombs remains unaccounted for after the cleanup operation is complete.
1968 Thule Air Base B52 Crash:
1968  Vietnam War: Battle of Khe Sanh: One of the most publicized and controversial battles of the war begins.
1968 in Vietnam War:
Battle of Khe Sanh:
1961  Four hundred thirty-five workers are buried alive when a mine in Coalbrook, Free State collapses.
1960  Little Joe 1B, a Mercury spacecraft, lifts off from Wallops Island, Virginia with Miss Sam, a female rhesus monkey on board.
1954  The first nuclear-powered submarine, the USS Nautilus, is launched in Groton, Connecticut by Mamie Eisenhower, the First Lady of the United States.
1941  Sparked by the murder of a German officer in Bucharest, Romania, the day before, members of the Iron Guard engaged in a rebellion and pogrom killing 125 Jews.
1931  Sir Isaac Isaacs is sworn in as the first Australian-born Governor-General of Australia.
1925  Albania declares itself a republic.
History of Albania:
1919  Meeting of the First Dáil Éireann in the Mansion House Dublin. Sinn Féin adopts Ireland's first constitution. The first engagement of Irish War of Independence, Soloheadbeg Ambush, County Tipperary.
1915  Kiwanis International is founded in Detroit.
1908  New York City passes the Sullivan Ordinance, making it illegal for women to smoke in public, only to have the measure vetoed by the mayor.
1899  Opel manufactures its first automobile.
History of Opel:
1893  The Tati Concessions Land, formerly part of Matabeleland, is formally annexed to the Bechuanaland Protectorate, now Botswana.
1864  The Tauranga Campaign begins during the New Zealand Wars.
1793  After being found guilty of treason by the French National Convention, Louis XVI of France is executed by guillotine.
JANUARY 22
2015  The European Central Bank (ECB) will initiate a quantitative easing program that will involve printing euros in order to purchase government-issued debt instruments; the program will enhance existing measures to improve the economy within the Eurozone.
ECB's Quantitative Easing of January 22, 2015:
2015  An explosion near a civilian trolleybus in the city of Donetsk kills at least thirteen people.
2007  At least 88 people are killed when two car bombs explode in the Bab Al-Sharqi market in central Baghdad, Iraq.
2006  Evo Morales is inaugurated as President of Bolivia, becoming the country's first indigenous president.
1995  Israeli–Palestinian conflict: Beit Lid massacre: In central Israel, near Netanya, two suicide bombers from the Gaza Strip blow themselves up at a military transit point killing 19 Israelis.
1992  Space Shuttle program: Dr. Roberta Bondar becomes the first Canadian woman and the first neurologist in space.
1992  Rebel forces occupy Zaire's national radio station in Kinshasa and broadcast a demand for the government's resignation.
1991  Gulf War: Three Scuds and one Patriot missile hit Ramat Gan in Israel, injuring 96 people. Three elderly people die of heart attacks.
1991 Gulf War and Its Timeline:
Iraq's Scud Missile Attack on Israel:
1990  Robert Tappan Morris is convicted of releasing the 1988 Internet Computer worm.
1989  USSR performs nuclear test at Eastern Kazakh/Semipalitinsk USSR.
Effect and/or Impact of Nuclear Weapons Tests:
1987  Philippine security forces open fire on a crowd of 10,000–15,000 demonstrators at Malacañang Palace, Manila, killing 13.
1984  The Apple Macintosh, the first consumer computer to popularize the computer mouse and the graphical user interface, is introduced during Super Bowl XVIII with its famous "1984" television commercial.
1973  A chartered Boeing 707 explodes in flames upon landing at Kano Airport, Nigeria, killing 176.
1973  The crew of Apollo 17 addresses a joint session of Congress after the completion of the final Apollo moon landing mission.
1971  The Singapore Declaration, one of the two most important documents to the uncodified constitution of the Commonwealth of Nations, is issued.
1970  The Boeing 747, the world's first "jumbo jet", enters commercial service for launch customer Pan American Airways with its maiden voyage from John F. Kennedy International Airport to London Heathrow Airport.
1969  A gunman attempts to assassinate Soviet leader Leonid Brezhnev.
1968  Operation Igloo White, a US electronic surveillance system to stop communist infiltration into South Vietnam begins installation.
1968  Apollo 5 lifts off carrying the first Lunar module into space.
1963  The Élysée Treaty of cooperation between France and Germany is signed by Charles de Gaulle and Konrad Adenauer.
Élysée Treaty:
1962  The Organization of American States suspends Cuba's membership.
1957  Israel withdraws from the Sinai Peninsula.
1957 in Israel and the Sinai: Peninsula
Sinai War (1956) and the Suez Crisis (1956-1957):
1946  Creation of the Central Intelligence Group, forerunner of the Central Intelligence Agency.
History of the CIA:
Intelligence Service Agencies:
1946  In Iran, Qazi Muhammad declares the independent people's Republic of Mahabad at Chahar Cheragh Square in the Kurdish city of Mahabad. He is the new president and Haji Baba Sheikh is the prime minister.
1944 World War II: The Allies commence Operation Shingle, an assault on Anzio and Nettuno, Italy.
1941  World War II: British and Commonwealth troops capture Tobruk from Italian forces during Operation Compass.
1924  Ramsay MacDonald becomes the first Labour Prime Minister of the United Kingdom.
1919  Act Zluky is signed, unifying the Ukrainian People's Republic and the West Ukrainian National Republic.
History of Ukraine:
1917  World War I: President Woodrow Wilson of the still-neutral United States calls for "peace without victory" in Europe.
Woodrow Wilson's Neutral Policy:
1915  Over 600 people are killed in Guadalajara, Mexico, when a train plunges off the tracks into a deep canyon.
1905  Bloody Sunday in Saint Petersburg, beginning of the 1905 revolution.
Bloody Sunday in St. Petersburg of January 22 (January 9 Russian Calendar), 1905:
1899  Leaders of six Australian colonies meet in Melbourne to discuss confederation.
1890  The United Mine Workers of America is founded in Columbus, Ohio.
1889  Columbia Phonograph is formed in Washington, D.C.
1879  Anglo-Zulu War: Battle of Rorke's Drift: One hundred thirty-nine British soldiers successfully defend their garrison against an onslaught by three to four thousand Zulu warriors.
1879  Anglo-Zulu War: Battle of Isandlwana: Zulu troops decisively defeat British troops.
Anglo-Zulu War:
Anglo-Zulu War Timelines:
Battle of Isandlwana:
1863  The January Uprising breaks out in Poland, Lithuania and Belarus. The aim of the national movement is to regain Polish–Lithuanian–Ruthenian Commonwealth from occupation by Russia.
January Uprising of 1863:
History of Poland:
Poland and Russia:
Poland:
Foreign Relations of Poland:
Economy of Poland:
History and Social Issues of Lithuania:
Independence of Lithuania
Russia and the Baltic States:
History of Belarus:
1849  Second Anglo-Sikh War: The Siege of Multan ends after nine months when the last Sikh defenders of Multan, Punjab, surrender.
Siege of Multan:
Second Anglo-Sikh War:
_________________________________________________
(Sources and references: https://en.wikipedia.org/wiki/january_16   january_22; http://www.onthisday.com/events/january/16   to january/22;   http://www.brainyhistory.com/days/january_16.html.   to january_22.html; and other pertinent web sites and/or documents, mentioned above.)
The views expressed in the cited or quoted websites and/or documents in this article do not necessarily reflect those of the author of this article. These websites and/or documents are cited or quoted for academic or educational purposes. Neither the author of this article nor the Transcend Media Service (TMS) is responsible for the contents, information, or whatsoever contained in these websites and/or documents.
One of the primary purposes of this article is to provide the readers with opportunities to think about "peace", including positive peace and negative peace as well as external/outer peace and internal/inner peace, and more, directly or indirectly, from various angles and/or in the broadest sense, through historical events. It is because this article is prepared specifically for the TMS whose main objective is to address "peace".
Satoshi Ashikaga, having worked as researcher, development program/project officer, legal protection/humanitarian assistance officer, human rights monitor-negotiator, managing-editor, and more, prefers a peaceful and prudent life, especially that in communion with nature.  His previous work experiences, including those in war zones and war-torn zones, remind him of the invaluableness of peace.  His interest and/or expertise includes international affairs, international law, jurisprudence, economic and business affairs, project/operations or organizational management, geography, history, the environmental/ecological issues, science and technology, visual/audio documentation of nature and culture, and more. Being a member of the TRANSCEND Network for Peace, Development and Environment, he is currently compiling This Week in History on TMS.
This article originally appeared on Transcend Media Service (TMS) on 16 Jan 2017.
Anticopyright: Editorials and articles originated on TMS may be freely reprinted, disseminated, translated and used as background material, provided an acknowledgement and link to the source, TMS: This Week in History, is included. Thank you.
If you enjoyed this article, please donate to TMS to join the growing list of TMS Supporters.


This work is licensed under a CC BY-NC 4.0 License.