Behind Bars: Australia's Shocking Cruelty to Aboriginal People with Disabilities—In Their Own Words (Part 2)
JUSTICE, HUMAN RIGHTS, ASIA--PACIFIC, EXPOSURES - EXPOSÉS, 19 Mar 2018
The abuse of Aboriginal prisoners with disabilities in Australian jails is confronting, and ongoing. In Part 2, Michael Brull gives voice to the victims detailed in a report written by Human Rights Watch. Click on the numbers to read each of the other stories in the series – 1, 3, 4, 5.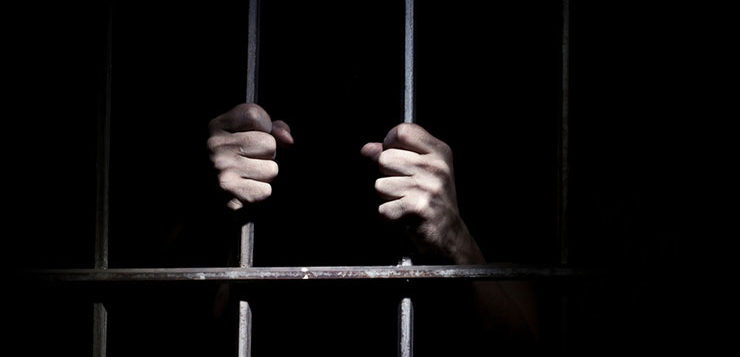 18 Feb 2018 – In my first report on Human Rights Watch's report on Aboriginal people with disabilities in prison, I summarised some of the findings, particularly relating to abuse and bullying. In this article, I want to provide some of the testimonials provided in the report by those incarcerated. Warning: many of the reports are distressing. HRW protected the anonymity of all of those mentioned.
 Sexual abuse
"I was going in to take a shower, and I saw three male prisoners. I sensed trouble and I started backing out. But one of them ran towards me…. The other two held me down and they made me kiss his penis. I tried to run away. [Tried] to get help and shout out to the prison guards. But they were too far. I could not do anything because I would be labeled a 'dog' [traitor].

When I finally managed to find someone to tell and the guards found out, they put me in the punishment unit. I was told it was for my safety. And there was nowhere else they could put me. And then the guards on call taunted me…. All night I could not sleep…. I could just hear the guards giggling outside. I had to wait for a couple of days before I was transferred to another prison. I am suffering from depression…. I get no support."
— Man with cognitive disability
 "I got hit on sexually by officers quite regularly, even though I'm old. Male predators work in that jail [a women's prison]next to young vulnerable girls. They catch you when you're working by yourself and touch your boobs, bum, or put a hand around your waist. Or they make stupid comments like, 'You've been here a while, you must be horny.'"
— Woman with psycho-social disability
 "[I] was sexually assaulted…. It happened in my room. He [the perpetrator]was my cellie. Afterwards, he told me to kill myself. So I cut myself."
— Prisoner with a cognitive disability
 "It was a few guys…. I know at least one of them raped me, but I kind of blacked out. I was bleeding, I still bleed sometimes. I reported it the same day to two of the superintendents, I filled out the medical request form. They told me if I report it, I would go to the DU [detention unit]for six months. So I ripped up the form in front of them…. Then when I went back to the unit, I got bashed up by some of the guys. Not the ones who assaulted me…. Someone came up behind me and stabbed me in the eye with a pen. They beat me up, stomped on me. Called me a dog [traitor]. "
— Prisoner with a cognitive disability
 "if a woman is banging her head or smearing feces on the wall, five or six male staff will come in, hold her down to restrain her, strip her naked, and deprive her from using any bathing facilities. They do this even with women with [a]well-documented history of sexual assault. They justify it as a safety measure but there are times where it happens when it's not about safety. Officers get frustrated or annoyed with the person. But I don't think we should be retraumatizing people and a lot of the time we do."
— Psychiatrist working in prisons
 [A staff member will say] 'If you don't give me a hand job or whatever, I'll put you down for a loss of privileges [a prison charge resulting in loss of access to privileges], or will stop your visits.'
— Social worker
 Physical abuse
"I got beaten up in the detention unit. I had played up the day before so they were trying to teach me a lesson. Four officers tackled me. The senior officer stood on my jaw while the other hit my head in and restrained me. They said, 'You don't run this prison little cunt, we do,' and they cut my clothes off. They left me naked on the floor of the exercise yard for a couple of hours before giving me fresh clothes."
— A male prisoner with a psychosocial disability
 "Two to three years ago, I got bashed by the officers but they got away with it."
— Woman with a cognitive disability
 "If one of the girls is going through a psychotic episode, guards hold onto [a grudge]and as a result they are brutal. They would use fists, cuffs. They will lock her down for hours and hours and it can be 42 degrees Celsius (107 degrees Fahrenheit). No fan, no air conditioning, no water. They'll [officers]bruise them [the prisoner]. They will strike them. Some are just on a power trip. They need to dominate."
— A social worker working in a women's prison told Human Rights Watch:
 "Five officers came into my cell. They put me in the shower. They said 'Beat your head up the wall, or we'll do it for you.' I became dazed, didn't recognize or remember their faces. They took me to a medical room at night, with no medical staff. One said, 'I'm going to hit you, be ready to block.' They blocked my face in the chest, [I] got hit in the ribs. […] He took me down the back [punishment unit]. I thought I would die and become another death in custody. I've never reported it."
— A man with a psychosocial disability
Verbal, ableist and racist abuse
"[An officer told me]: 'Why are you still living? It's time you die.' Officers are supposed to help us, not treat us like rubbish and run us down."
— Man with a psychosocial disability
 "Officers make jokes about me [and my disability]:" 'You're a lazy so-and-so.' Officers tell me, 'You're an asshole.' It makes me feel bad."
— Man with a disability
 "'Look at this idiot, look at this looper,' they [fellow prisoners]would say. It's quite demeaning to someone's mental health….. like wolves attacking an injured lamb."
— Prisoner with a psychosocial disability
 "If you say something back to them [officers], they charge you with swearing. (…). Some officers are racist: [they call us]'black cunt,' 'sheep,' 'mother fucker' or 'pricks.'"
— Aboriginal prisoner
 "[Prisoners would] rather sit back and be sick rather than go see a nurse because the nurse would say 'Go away, you're exaggerating.' That happens quite a bit. They think they're drug seekers…. We need more aboriginal staff [so prisoners feel comfortable seeking services]. […] Racism is alive and well… It manifests itself in stereotyping: aboriginal prisoners are all drug addicts, all involved in domestic violence, all are drug-seeking or untruthful. […] If they question the nurse saying they had an allergic reaction, she will say: 'You fucking black cunt, you don't know what you're talking about. I'm the nurse here. Sit down, shut up, and take your meds.' A lot of the nurses are very harsh with their comments, swearing, belittling them."
— Aboriginal cultural liaison officer
 Bullying and harassment
"Officers try to bully us. They will ask us to clean the unit, even though it would have already been cleaned but they will make us do it again and again. Aboriginal prisoners get bullied more than others."
— Aboriginal prisoner with a psychosocial disability
 "[There are some] old school officers…. They'd do things like 'mark the doors' – the guys who were smart-asses or talked back. They would do dehumanizing things like strip them naked and leave them outside standing up."
—An Aboriginal prisoner
 "Ever since I lost my leg, I [have]felt very vulnerable. [Other prisoners] want your smokes [cigarettes], and harass you for money. [They tell you]: 'I know you've got smokes.' They watch you…"
—Man with a physical disability
 "The officers don't know half of what is going on in here…. I feel very vulnerable in here. I have had my [wheel]chair taken away from me by other prisoners [for not giving into their demands]"
— Male prisoner with a physical disability
 "Four blokes were on me, trying to get my meds. It was pretty brutal. If you don't spit the med out, they will say, 'We know you can do it. Why aren't you getting it out for us?' And if you don't get it out next time, you have got to fight them. It can happen in the laundry or toilets, you can get three to four blokes on you at once and in just a couple of minutes, they've bashed you. By the time the officers come, it's too late."
— Man with a psychosocial disability
 "When you've got trouble, you don't go to officers [to]ask for help. That's the golden rule in jail. You get called a 'dog' [traitor]. You could get bashed."
— Male prisoner with a psychosocial disability
 "I get bullied by some prisoners. They ask for smokes [cigarettes]but if I say, 'No,' they fight with me. I'm an easy target because of mental illness. If we get caught fighting, they will tell the officer, 'She hit first because the voices told her.'"
—Aboriginal woman with a psychosocial disability
___________________________________________________

Michael Brull writes twice a week for New Matilda. He has written for a range of other publications, including Overland, Crikey, ABC's Drum, the Guardian and elsewhere.
Go to Original – newmatilda.com
DISCLAIMER: The statements, views and opinions expressed in pieces republished here are solely those of the authors and do not necessarily represent those of TMS. In accordance with title 17 U.S.C. section 107, this material is distributed without profit to those who have expressed a prior interest in receiving the included information for research and educational purposes. TMS has no affiliation whatsoever with the originator of this article nor is TMS endorsed or sponsored by the originator. "GO TO ORIGINAL" links are provided as a convenience to our readers and allow for verification of authenticity. However, as originating pages are often updated by their originating host sites, the versions posted may not match the versions our readers view when clicking the "GO TO ORIGINAL" links. This site contains copyrighted material the use of which has not always been specifically authorized by the copyright owner. We are making such material available in our efforts to advance understanding of environmental, political, human rights, economic, democracy, scientific, and social justice issues, etc. We believe this constitutes a 'fair use' of any such copyrighted material as provided for in section 107 of the US Copyright Law. In accordance with Title 17 U.S.C. Section 107, the material on this site is distributed without profit to those who have expressed a prior interest in receiving the included information for research and educational purposes. For more information go to: http://www.law.cornell.edu/uscode/17/107.shtml. If you wish to use copyrighted material from this site for purposes of your own that go beyond 'fair use', you must obtain permission from the copyright owner.