Calling all Healers!
EDITORIAL, 14 Jan 2019
#569 | Marilyn Langlois – TRANSCEND Media Service
In TMS' first editorial of the new year, Johan Galtung anointed 2019 as the Year of Health.  Sharing his tips for maintaining excellent physical fitness at 88, his focus on health was fitting, following the final 2018 TMS editorial by Robert Burrowes, Reflections on 2018, Forecasting 2019, with a grim but all too true catalog of many ills that plague humanity and our ecosystem as well as healing strategies for current and future generations.   So yes, let's make it the year of health.  Health in the broadest and deepest sense possible. Calling all healers!!
I'm speaking to each of you TMS readers.  None of you would be following this transcendental, solutions-oriented peace journalism publication if you weren't already devoting substantial energy in myriad ways to healing not only the symptoms but the roots of the many physical, emotional, psychological, spiritual, social, political, economic and ecological afflictions of our times.  More power to you!
Healers are more than doctors.  A true healer is motivated by a deep solidarity with fellow human beings, and doesn't seek fame, status or inordinate wealth.  A healer helps bring people into balance and centeredness, connected to others and their community, able to exercise their skills and talents with joy, self-confidence, energy and creativity.
At the personal level, healers include the whole range of health care providers:  indigenous healers, shamans, herbalists, naturopaths, acupuncturists, chiropractors, physical therapists, psychotherapists, nurses, nutritionists, life coaches, counselors, and many more.  Mediators are healers, addressing the anguish and suffering of people stuck in conflicts.  A friend, neighbor or family member can also be a healer—I'm sure you all have experienced that.
What about at the societal level?  We have a common notion of what a healthy person looks like, but what about whole communities and societies?  What would a healthy human species look like? In 2018's penultimate TMS editorial, Living Economics, Dr. Naresh Jotwani reminded us that the fittest species are the ones that make the most economic use of available resources of sustenance.  A glance at our current human society on the whole shows it to be completely out of balance, extraordinarily wasteful, destructive of our habitat and woefully unfit.
"…recent economic theories are seen to be the pathetic works of limited human intellect failing to understand living economics – the economics of Mother Nature. We may say that a few millennia of greed and lust often disguised as religion and civilization is going against the grain of four billion years of natural economics which has worked so successfully…

"The economics of death, powered by greed and lust, is thus pitted against the economics of living nature. It is not very difficult to predict the outcome…"
We see the pathological imbalances not only in so-called "poor countries"—like Haiti and Democratic Republic of Congo which are actually flush with natural resources and should more aptly be dubbed "robbed countries"—but also in "rich countries", aka "robber countries".  US propaganda aside, life is not so wonderful for the countless US residents who sleep in flimsy tents on sidewalks, who self-medicate their deep emotional and spiritual wounds with drugs and alcohol, who battle PTSD demons inflicted by military service for the empire, who have been socialized to hurt others in order to get ahead.  Over a third of the students are homeless at a primary school in Salinas, California, neighbor to billionaire-infested Silicon Valley, according to local news just this week.
Belen Fernandez explained last week "How Capitalism is Killing Us" and that it's time "to kill capitalism."  I concur that the roots of the scourge lie in the pathological structures maintained by the 0.1 percent and 0.01 percent to uphold the gross inequalities that fuel their greed for inordinate wealth, power and domination.  These structures are propped up by direct violence as well as pervasive psychological manipulation.  Psychologist Roy Eidelson has laid out how the 1% use manipulative appeals to target people's "core concerns of vulnerability, injustice, distrust, superiority, and helplessness" to bolster their oppressive agenda, resulting in massive apathy, submission, opportunism and undermining people's will to unite collectively and demand healthy changes to serve all of humanity.
To counteract these manipulations we need multitudes of healers to recalibrate the way people think about themselves and the world around them, starting at infancy.  As Dr. Jotwani pointed out,
"People around the world have suffered the depredations of the morbid potential of unrestrained greed and lust. Once people understand its true nature, they will be better able to devise defense mechanisms which are founded on creativity and compassion."
Who can treat the pathologies of deep injustices and oppression?  Resistance movement leaders, community organizers, peace and justice advocates, thought shapers, and teachers  like Gandhi, Martin Luther King Jr., Dolores Huerta, Johan Galtung, Vandana Shiva, Berta von Suttner, Sojourner Truth, Harriet Tubman, are but a few of the better known past and present practitioners.  The vast majority of societal healers are the millions of selfless and committed unnamed activists working tirelessly and collectively to heal their communities, including YOU.
Though rare, given the rampant and virulent infection of money in politics, elected officials can also be healers: Jean-Bertrand Aristide of Haiti, Fidel Castro of Cuba, Patrice Lumumba of the Congo, US Congress member Dennis Kucinich, US Senator Paul Wellstone, and Richmond California Mayor Gayle McLaughlin are examples of former elected leaders who have walked the talk of societal healing while in office.
Newly elected US Congress member Alexandria Ocasio-Cortez has been vocally pushing for a Green New Deal, increasing taxes on the very rich and directing resources towards the living economy to benefit all and ease suffering.  Redistribution of resources makes sense not only from a moral and ethical standpoint of harm reduction.  Redistribution of resources could also prolong the survival of humans as a species from an evolutionary perspective, as Dr. Jotwani pointed out.
Let's look to examples of societal healing like Cuba, whose 60-year commitment to revolutionary values of prioritizing the well-being and dignity of everyone has survived reasonably well and intact despite intense efforts by the global elite to undermine its goals.
The 0.01%, the 0.1%, the 1% and those who have succumbed to their manipulations and thus buy into the economics of oppression, inequality and death may appear on the surface to be healthy individuals, but are they not among the most grievously afflicted and in need of healing?  A sick person whose illness brings harm to others is a grave danger to society.  Like alcoholics in denial, they'll never seek treatment on their own.
We must find ways to disempower and transform the anti-healers, who fail to recognize they are in urgent need of healing themselves, and to dismantle the lethal, pathological structures they are stuck in.  While purporting to be operating in service to mankind, their deeper motivation, entrenched within our capitalist system, is greed and the pursuit of excessive personal wealth, power and domination over others.  Some examples include the health insurance, biotech and pharmaceutical industries.  The San Francisco Chronicle reported last week that "medical marketing [by pharmaceutical companies] reached $30 billion in 2018, up from $18 billion in 1997".  About a third of the marketing targeted consumers directly via TV advertising and two thirds was directed to doctors and other health professionals, leading to over diagnosis, over treatment as well as grossly inflated costs of health care that detract from other needed services.  Much appreciation to TMS contributor Dr. Gary Kohls for alerting us to the perils of big pharma, most recently its scare tactics around vaccinations.
This is a call to all of you TMS readers and contributors to recognize and cultivate the healer in yourselves, to support and elevate healers everywhere at all levels. To revive ancient healing methods and create new ones for the most intractable ailments afflicting individuals, communities, societies and our human species.   To channel the spirit of love into an unstoppable flood of solidarity that washes over the earth and all humanity.
________________________________________________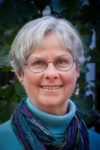 Marilyn Langlois is a member of TRANSCEND USA West Coast. She is a volunteer community organizer and international solidarity activist based in Richmond, California.  A co-founder of the Richmond Progressive Alliance, member of Haiti Action Committee and Board member of Task Force on the Americas, she is retired from previous employment as a teacher, secretary, administrator, mediator and community advocate.
This article originally appeared on Transcend Media Service (TMS) on 14 Jan 2019.
Anticopyright: Editorials and articles originated on TMS may be freely reprinted, disseminated, translated and used as background material, provided an acknowledgement and link to the source, TMS: Calling all Healers!, is included. Thank you.
If you enjoyed this article, please donate to TMS to join the growing list of TMS Supporters.


This work is licensed under a CC BY-NC 4.0 License.
One Response to "Calling all Healers!"