Meanwhile, Around the World
EDITORIAL, TRANSCEND MEMBERS, 3 Jun 2019
Johan Galtung and Antonio C. S. Rosa – TRANSCEND Media Service
Antonio: I have a question dear Johan. I see the world going to hell literally and figuratively. Trump, Bolsonaro, Moreno, Orbán, Salvini, May, Macron, neo-Nazis, Buddhist terrorism (the newest novelty), the obsession of the super-very-obscenely rich in increasing their wealth, power, leverage over and above all on the planet (the new rat race is who is gonna be the first individual trillionaire), wars, torture (I still remember mine, will never forget…), and last but not least the apparent apathy from especially the youth mesmerized and duped with their faces buried in cell phones, tablets, computers, oblivious to life happening all around them. No wonder the Japanese are losing their sex drive: love, touching, no more. Sex is porno, genitalia only, like dogs and cats. Music, literature, arts, poetry, love, nobility, ideals, social consciousness, are things for museums, memorabilia, updated, so last century. And still most think we are the tip of evolution.
Some people don't agree with me and think there is hope, humanity has bounced back from calamities and near-extinction in the past and shall do it again. I am of the opinion that we are in a Petri dish, the earth, and are all doomed by our own doings. The first class of yours I attended as an undergraduate at University of Hawaii 30+ years ago was about contraction/expansion of civilizations. Is something like that happening right now with the demise of the American empire of bases? Or is it really something else?
Johan:  I think it is all of that, and it is more, and it is less.
Humanity has bounced back as you say, like from the Black Death, the pest of the mid 1300s. Some say we have been on Planet Earth for 100 million years, so maybe we will hang on for some more years.
I have a sort of built-in tendency to search for answers, not only questions, for solutions, not only problems.  Too many people seem to rest contented with questions and problems, particularly questions they think nobody can answer and problems with no solutions.  Many of them, maybe most, are academics, making such intellectual "achievements" a trade mark of the academic craft.
We are our own worst enemies.  Nature can be unpleasant.  But we can and do identify and live at a distance from zones of earthquakes, volcanic eruptions and flood waves. We have learnt–but it took some time–to use clothing and housing as protection against the climate. We are good at extracting enough food for our own sustenance but bad at distribution and at handling the waste. Both may come, and soon.
In fact, we seem to have come to the point that we ourselves, as the major cause of death and being wounded through violence and war, are our own worst enemies.  And yet we refer to ourselves as being "intelligent", searching all over for something equally "intelligent".
Imagine we found life so intelligent as to do good things to each other and not bad, nor mixing the two like we do?  Cooperating, for mutual and reasonably equal benefit?  Kropotkin, not Darwin?  Or at least Imanishi, the Japanese researcher pointing to exploration of new zones of life as we certainly try, exploring cosmos?  Would we learn?
Or, are we so much in love with ourselves the way we are that improvement is not an issue?  It is amazing how some in US do as you point out, fill the amazing cosmos we are now entering with images of even more violence than on earth–with some exceptions, though.
The remedy?  Do the opposite.  Invent new ways of being good to each other.  As you point out, not only to the genitals but also that: staying inside, for a long time, not moving.  Could it be that even for sex we often think we are so good at we are only at the beginning of a fascinating journey of ever new ways of being good to each other?
How about being good to each other with words?  Could it be that even with words we are also only at the beginning?  How much effort do we put into a good conversation?  As much as into a good copulation?  And yet exploring something together is such a marvellous experience, from the trivia of weather to the philosophical depth of the meaning of our existence.  Using these wonderful tools called words, linking them together in sentences, speaking them, listening to them.
And that joy is potentially available wherever two or more assembled are.  Even only one, yourself, with yourself.  Enjoy!
__________________________________________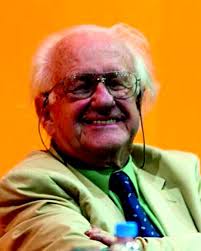 Johan Galtung, a professor of peace studies, dr hc mult, is founder of TRANSCEND International and rector of TRANSCEND Peace University. He was awarded among others the 1987 Right Livelihood Award, known as the Alternative Nobel Peace Prize. Galtung has mediated in over 150 conflicts in more than 150 countries, and written more than 170 books on peace and related issues, 96 as the sole author. More than 40 have been translated to other languages, including 50 Years-100 Peace and Conflict Perspectives published by TRANSCEND University Press. His book, Transcend and Transform, was translated to 25 languages. He has published more than 1700 articles and book chapters and over 500 Editorials for TRANSCEND Media Service. More information about Prof. Galtung and all of his publications can be found at transcend.org/galtung.

Antonio Carlos da Silva Rosa, born 1946, is founder-editor of the pioneering Peace Journalism website, TRANSCEND Media Service-TMS (from 2008), an assistant to Prof. Johan Galtung, Secretary of the International Board of the TRANSCEND Network for Peace Development Environment, and recipient of the Psychologists for Social Responsibility's 2017 Anthony J. Marsella Prize for the Psychology of Peace and Social Justice. He completed the required coursework for a Ph.D. in Political Science-Peace Studies (1994), has a Masters in Political Science-International Relations (1990), and a B.A. in Communication (1988) from the University of Hawai'i. Originally from Brazil, he lives presently in Porto, Portugal. Antonio was educated in the USA where he lived for 20 years; in Europe-India since 1994. Books: Transcender e Transformar: Uma Introdução ao Trabalho de Conflitos (from Johan Galtung, translation to Portuguese, 2004); Peace Journalism: 80 Galtung Editorials on War and Peace (2010, editor); Cobertura de Conflitos: Jornalismo para a Paz (from Johan Galtung, Jake Lynch & Annabel McGoldrick, translation to Portuguese, 2010). TMS articles by Antonio HERE.Videos HERE and HERE.
Tags:
Conflict
,
Culture
,
Human Rights
,
Nonviolence
,
Peace
,
Politics
,
Social justice
,
Solutions
,
World
This article originally appeared on Transcend Media Service (TMS) on 3 Jun 2019.
Anticopyright: Editorials and articles originated on TMS may be freely reprinted, disseminated, translated and used as background material, provided an acknowledgement and link to the source, TMS: Meanwhile, Around the World, is included. Thank you.
If you enjoyed this article, please donate to TMS to join the growing list of TMS Supporters.


This work is licensed under a CC BY-NC 4.0 License.
11 Responses to "Meanwhile, Around the World"