ICJ Interim Genocide Ruling on Myanmar Vindicates Rohingya
TRANSCEND MEMBERS, ASIA--PACIFIC, ASIA-UPDATES ON MYANMAR ROHINGYA GENOCIDE, UNITED NATIONS, 27 Jan 2020
Maung Zarni | Anadolu Agency – TRANSCEND Media Service
Historic decision of World Court makes voice of Rohingya Muslims eventually heard after years-long persecution.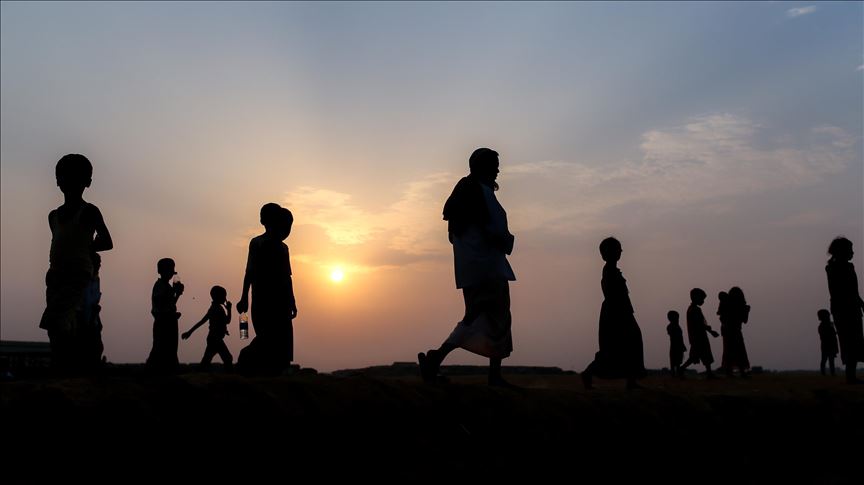 24 Jan 2020 – Rohingya around the world yesterday shared a pervasive sense of vindication after four-decades of policy-inflicted sufferings at the hands of Myanmar state which has systematically sought to destroy their identity and physical existence in the country.
The historic interim decision on Myanmar genocide by the International Court of Justice (ICJ), tasked principally to adjudicate legal disputes among UN member states, has made several millions Rohingya — in the camps in Bangladesh, in the diaspora and inside Myanmar — feel — their cries of pain and calls for solidarity are heeded by the UN court finally.
Among other things, the ICJ crucially reaffirmed what the UN International Independent Fact-Finding Mission sought to establish — that the Rohingya are a protected group under an inter-state treaty known as the Convention on the Prevention and Punishment of the Crime of Genocide of 1948, or the Genocide Convention.
Over the last several decades, Myanmar has waged a relentless and systematic official campaign to erase Rohingya group identity and history — both of which the Union of Burma had officially acknowledged — while literally destroying their existence as a group. Against this backdrop, I have for the last 10 years campaigned to get the facts of the plight and systematic persecution of the Rohingya people of my country of birth, in partnership with my researcher colleague and wife Natalie Brinham.
So, we too shared the sense of jubilation among all Rohingya communities over the court's pronouncement that war or peace, Myanmar as a state party to the Genocide Convention is legally obligated to protect Rohingya ethnic group.
This sentiment of vindication was palpable among Rohingya refugee activists who were inside the court in The Hague and those waiting outside the Palace of the Peace — the seat of the UN's highest court — who came to support their fellow Rohingya privileged enough to hear the president judge read out the 28-page Application of the Genocide Convention by issuing measures designed to oblige Myanmar as a party to the Convention to end its breaches.
From the elevated gallery right opposite from the presiding judge, I sat with my Myanmar activist brother Nay Say Lwin, himself a Rohingya. Biting our nails, we both leaned forward from our bench and listened intensely as the presiding judge read out the court's decision to grant four out of six binding measures aimed at both protecting the 600,000 Rohingya inside Myanmar's concentration camps and open air prisons, and preserving the evidence of Myanmar killing fields.
This UNESCO World Heritage site-worthy crime scene is the vast tract of charred land in western Myanmar immediately adjacent to Bangladesh that spans an area as long as 68 square kilometers where only two years ago stood nearly 400 exclusively Rohingya villages. As stated factually in Myanmar Government's Burmese language encyclopedia of 1964, northern Rakhine state has always been predominantly Rohingya region throughout the country's pre- and post-independence histories. The apartheid conditions that existed in this northern most part of western Myanmar culminated in the largest wave of genocidal purges of 2016 and 2017, which triggered the largest exodus of 740,000 across the borders.
To be sure, the Court's decision explicitly states that Thursday's decision, again unanimous, to issue legally binding orders to Myanmar — theoretically speaking as the UN has no enforcement mechanisms in place — does not prejudge the matter in dispute, whether Myanmar has really breached the Convention by failing to prevent the crime of genocide against Rohingya as a protected group and itself, commissioning the heinous crime.
It is, however, worth nothing that the court was, at this initial judicial phase, persuaded that there exists a very real plausibility of a genocide committed by Myanmar against Rohingya protected group, as Gambia has alleged. The evidence presented to it by Gambia was based principally on thousands of pages of documents and reports amassed by the UN Fact-Finding Mission on Myanmar — and UN Special Rapporteur on the human rights situation in Myanmar Yanghee Lee.
To my own deep dismay, like a typical terrible 3 who plays "catch-me-if-you-can", Myanmar has on the same day responded to the court's interim decision with cheeky defiance as evidenced in its Jan. 23-dated statement entitled "Myanmar takes note of ICJ decision. There was no genocide in Rakhine."
Additionally, Myanmar's de facto head of state Aung San Suu Kyi published an opinion editorial in the Financial Times which attempts to trash the validity of the witness statements by Rohingya survivors including thousands of rape victims, while also attacking the global human rights community of activists, genocide researchers, legal experts and the assemblage of UN human rights monitoring mechanisms.
Offering the report of her government's own commission — billed as Independent Commission of Enquiry — as the world's most comprehensive and most credible, Suu Kyi, who is Myanmar's official agent in the ICJ case, said: "Some refugees may have provided inaccurate or exaggerated information. … The international justice system may not yet be equipped to filter out misleading information before shadows of incrimination are cast over entire nations and governments. Human rights groups have condemned Myanmar based on unproven statements without the due process of criminal investigation." That came after her characteristically honey-tongued line or lie that "the voice of victims must be heard and must always touch our hearts".
On its part, Myanmar's most powerful protector, China, has come forward with its support for Myanmar's dismissal of the global human rights community and the UN accountability mechanism. On Thursday, the Embassy of China in Yangon uploaded on its Facebook a statement by the State Councillor and Foreign Minister Wang Yi on President Xi Jinping's state visit to Myanmar, and approvingly said: "… the leaders of the Myanmar side briefed on Myanmar's position on the Rakhine State and other issues, saying that some countries have been wantonly interfering in the internal affairs of other countries in the name of human rights, ethnic or religious issues and Myanmar will never bow to such pressure and interference."
Besides, the wider alarming global trends which have clearly signaled the rise of right-wing populists and dictators among the world's most powerful countries such as the U.S. and India, not to mention Russia and China — as George Soros pointedly observed in his remarks at the World Economic Forum in Davos — favor Myanmar's anti-human rights regime and its Neanderthal outlook, which Suu Kyi champions with China's backing.
Despite our shared sentiments of vindication and jubilation, Rohingya and rights activists are painfully aware of the uphill struggle that lies ahead. Still, yesterday was a good and historic day. The World Court's decision was a shot in our collective arm. It has restored a degree of confidence in the global justice mechanisms, and the Genocide Convention, with their shortcomings and deep flaws.
___________________________________________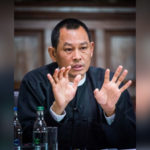 A Buddhist humanist from Burma, Maung Zarni is a member of the TRANSCEND Network for Peace Development Environment, former Visiting Lecturer with Harvard Medical School, specializing in racism and violence in Burma and Sri Lanka, and Non-resident Scholar in Genocide Studies with Documentation Center – Cambodia. Zarni is coordinator for Strategic Affairs for Free Rohingya Coalition and an adviser to the European Centre for the Study of Extremism, Cambridge, UK. His analyses have appeared in leading newspapers including the New York Times, The Guardian and the Times. Among his academic publications on Rohingya genocide are The Slow-Burning Genocide of Myanmar's Rohingyas (Pacific Rim Law and Policy Journal), An Evolution of Rohingya Persecution in Myanmar: From Strategic Embrace to Genocide, (Middle East Institute, American University), and Myanmar's State-directed Persecution of Rohingyas and Other Muslims (Brown World Affairs Journal). He co-authored, with Natalie Brinham, Essays on Myanmar Genocide. Zarni holds a PhD (U Wisconsin at Madison) and a MA (U California), and has held various teaching, research and visiting fellowships at the universities in Asia, Europe and USA including Oxford, LSE, UCL Institute of Education) , National-Louis, Malaya, and Brunei. He is the recipient of the "Cultivation of Harmony" award from the Parliament of the World's Religions (2015).
Tags:
Asia
,
Aung San Suu Kyi
,
Bangladesh
,
Buddhism
,
Burma/Myanmar
,
Cultural violence
,
Direct violence
,
Ethnic Cleansing
,
Free Rohingya Coalition
,
Genocide
,
History
,
Human Rights
,
International Court of Justice ICJ
,
Justice
,
Maung Zarni
,
Racism
,
Religion
,
Rohingya
,
Social justice
,
Structural violence
,
United Nations
DISCLAIMER: The statements, views and opinions expressed in pieces republished here are solely those of the authors and do not necessarily represent those of TMS. In accordance with title 17 U.S.C. section 107, this material is distributed without profit to those who have expressed a prior interest in receiving the included information for research and educational purposes. TMS has no affiliation whatsoever with the originator of this article nor is TMS endorsed or sponsored by the originator. "GO TO ORIGINAL" links are provided as a convenience to our readers and allow for verification of authenticity. However, as originating pages are often updated by their originating host sites, the versions posted may not match the versions our readers view when clicking the "GO TO ORIGINAL" links. This site contains copyrighted material the use of which has not always been specifically authorized by the copyright owner. We are making such material available in our efforts to advance understanding of environmental, political, human rights, economic, democracy, scientific, and social justice issues, etc. We believe this constitutes a 'fair use' of any such copyrighted material as provided for in section 107 of the US Copyright Law. In accordance with Title 17 U.S.C. Section 107, the material on this site is distributed without profit to those who have expressed a prior interest in receiving the included information for research and educational purposes. For more information go to: http://www.law.cornell.edu/uscode/17/107.shtml. If you wish to use copyrighted material from this site for purposes of your own that go beyond 'fair use', you must obtain permission from the copyright owner.