Articles by Alex Hern
We found 9 results.
---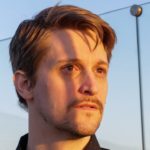 Edward Snowden: 'The People Are Still Powerless, but Now They're Aware'
Ewen MacAskill and Alex Hern – The Guardian, 11 Jun 2018
Five years after historic NSA leaks, whistleblower says he has no regrets.
→ read full article
---
Who Are the 'Incels' and How Do They Relate to Toronto Van Attack?
Alex Hern – The Guardian, 14 May 2018
25 Apr 2018 – Hours before the Toronto van attack, a post on the Facebook profile of the chief suspect declared that "the incel rebellion has already begun, we will overthrow all the Chads and Stacys". Suspect appears to have links to misogynistic online community for the 'involuntarily celibate.'
→ read full article
---
Anti-Surveillance Clothing Aims to Hide Wearers from Facial Recognition
Alex Hern – The Guardian, 9 Jan 2017
Hyperface project involves printing patterns on to clothing or textiles that computers interpret as a face, in fightback against intrusive technology.
→ read full article
---
Facebook's 'Emotional Experiment' Is Most Shared Academic Research
Alex Hern - The Guardian, 15 Dec 2014
9 Dec 2014 – Facebook's notorious emotional manipulation study received more online attention than any other scientific research in 2014, according to an analytics company.
→ read full article
---
EU Divided on Issue of Net Neutrality
Alex Hern – The Guardian, 1 Dec 2014
European commission vice-president for single digital market has criticised Italian proposals to weaken net neutrality within the common market.
→ read full article
---
Tim Cook: 'I Consider Being Gay among the Greatest Gifts God Has Given Me'
Rupert Neate and Alex Hern – The Guardian, 3 Nov 2014
30 Oct 2014 – Tim Cook, chief executive of Apple, has officially come out as gay and described his sexuality as "among the greatest gifts God has given me." He has written about his sexuality for the first time, in the hope that he can 'help someone struggling to come to terms with who he or she is.'
→ read full article
---
Microsoft Tightens Privacy Policy after Admitting to Reading Journalist's Emails
Alex Hern – The Guardian, 24 Mar 2014
After outrage from privacy campaigners, the tech firm will now seek legal advice before examining the contents of customers' inboxes.
→ read full article
---
Is Bitcoin about to Change the World?
Alex Hern – The Guardian, 2 Dec 2013
If you want to buy drugs or guns anonymously online, virtual currency Bitcoin is better than hard cash. Canny speculators have been hoarding it like digital gold. Now the world's leading bankers are even talking about as a rival for real money. How does it work, where can you get it and is it the future?
→ read full article
---
WikiLeaks Publishes Secret Draft Chapter of Trans-Pacific Partnership
Alex Hern and Dominic Rushe – The Guardian, 18 Nov 2013
Treaty negotiated in secret between 12 nations 'would trample over individual rights and free expression', says Julian Assange. 13 Nov 2013 – WikiLeaks has released the draft text of a chapter of the Trans-Pacific Partnership (TPP) agreement, a multilateral free-trade treaty currently being negotiated in secret by 12 Pacific Rim nations.
→ read full article
---