Articles by Julia Conley
We found 4 results.
---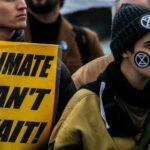 In Final Hours, COP 25 Denounced as 'Utter Failure' as Deal Is Stripped of Ambition and US Refuses to Accept Liability for Climate Crisis
Julia Conley | Common Dreams – TRANSCEND Media Service, 16 Dec 2019
14 Dec 2019 – After the talks on the Paris climate agreement went into overtime amid a stalled agreement on wealthy countries reducing their carbon emissions, civil society groups and scientists were shocked by the weak language that emerged from the late-night talks today. "The only thing more disastrous than the state of UN climate negotiations at COP 25 is the state of the global climate."
→ read full article
---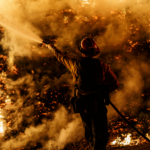 Warning of 'Untold Human Suffering,' Over 11,000 Scientists from Around the World Declare Climate Emergency
Julia Conley | Common Dreams – TRANSCEND Media Service, 11 Nov 2019
5 Nov 2019 – More than 11,000 scientists from 153 countries today officially declared a climate emergency and warned of "untold human suffering" if immediate bold action is not taken to stop the warming of the globe. "Scientists have a culture of reticence when it comes to making statements like this, but the emergency is rapidly accelerating, and the scientists are very clear: this is an existential emergency."
→ read full article
---
'Sad Day for Warmongers' as UN Finds Iran in Total Compliance with Nuke Deal
Julia Conley – Common Dreams, 4 Sep 2017
1 Sep 2017 – On what one observer called "a sad day for warmongers," the United Nations declared today that Iran is fully adhering to the nuclear deal reached in 2015, and that inspectors will not go looking for infractions at the request of the Trump administration.
→ read full article
---
With Enormous Harvey Damage, Naomi Klein Warns against 'Disaster Capitalism' Redux
Julia Conley – Common Dreams, 4 Sep 2017
Now is exactly the time to speak out against free-market exploitation, says author of 'The Shock Doctrine.'
→ read full article
---