Articles by Kevin Reed
We found 3 results.
---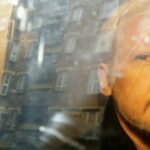 Spanish Security Firm Spied on Julian Assange in the Ecuadorian Embassy for US Intelligence
Kevin Reed | WSWS – TRANSCEND Media Service, 30 Sep 2019
28 Sep 2019 – A Spanish defense and security contractor hired to protect the Ecuadorian Embassy in London spied on Julian Assange on behalf of US intelligence while the WikiLeaks' founder and editor was living there. A report in the Spanish newspaper El País reported early Friday [27 Sep] that it had access to statements and documents that show David Morales, the owner of Undercover Global S.L., handed over audio and video to the CIA of meetings between Julian Assange and his lawyers and collaborators.
→ read full article
---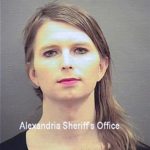 Chelsea Manning Imprisoned without Charge for Six Months for Refusing to Testify against Julian Assange
Kevin Reed and James Cogan | WSWS – TRANSCEND Media Service, 23 Sep 2019
21 Sep 2019 – The courageous whistleblower Chelsea Manning has now been held in a federal detention center for more than six months. Manning has not been charged with or committed any crime. She was sent to jail for refusing to testify before a secret grand jury that has indicted persecuted Julian Assange, who published the information she leaked exposing rampant US imperialist criminality.
→ read full article
---
Petya Ransomware Attack Shuts Down Computers in 65 Countries
Kevin Reed | WSWS – TRANSCEND Media Service, 3 Jul 2017
29 Jun 2017 – In the second massive cyberattack in 44 days, both originating from malicious software developed by the US National Security Agency-NSA, personal computers in at least 65 countries were shut down Tuesday [27 Jun] by an epidemic of ransomware known as Petya.
→ read full article
---