Articles by Peoples Dispatch
We found 2 results.
---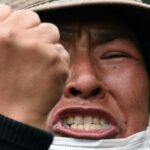 After Evo, the Lithium Question Looms Large in Bolivia
Vijay Prashad | Peoples Dispatch – TRANSCEND Media Service, 25 Nov 2019
The overthrow of the elected leader cannot be understood without a glance at the nation's massive reserves of this crucial mineral.
→ read full article
---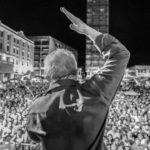 Reports Confirm Political Bias behind Legal Persecution of Brazil's Ex-President Lula
Peoples Dispatch – Brasil de Fato, 24 Jun 2019
10 Jun 201 – Today the news publication The Intercept revealed that prosecutors in the "Operation Car Wash" task force, as well as the judge presiding over the case, Sérgio Moro, worked to persecute former Brazilian president Luiz Inácio Lula da Silva in order to prevent a return of the Workers' Party to power, and thus contributed to the victory of far-right candidate Jair Bolsonaro.
→ read full article
---