Articles by Trevor Timm
We found 9 results.
---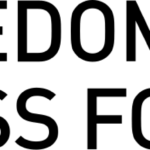 Brazil Supreme Court Minister Rules to Protect Press Freedom for Glenn Greenwald and The Intercept
Trevor Timm – The Intercept, 12 Aug 2019
8 Aug 2019 – In a crucial victory for press freedom in Brazil, the Supreme Court has barred the Bolsonaro administration and Justice Minister Sergio Moro from investigating The Intercept Brasil and journalist Glenn Greenwald for its reporting on unethical and potentially illegal conduct involving Moro.
→ read full article
---
Come Hack on SecureDrop and Celebrate the Third Annual Aaron Swartz Day
Trevor Timm – Freedom of the Press Foundation, 2 Nov 2015
Saturday November 7 [2015] is the third annual Aaron Swartz Day, which celebrates the life of Aaron and the many wonderful Internet projects he created or worked on during his brief but brilliant life. One of Aaron's last projects was SecureDrop, the open-source whistleblower submission system, which Freedom of the Press Foundation adopted after his untimely passing in 2013.
→ read full article
---
Journalists around the World Stand Up in Support of Netzpolitik after Outrageous 'Treason' Investigation
Trevor Timm – Freedom of the Press Foundation, 10 Aug 2015
5 Aug 2015 – Last week, the German government informed the popular news site Netzpolitik that two of its journalists were under investigation for treason for reporting on their government's mass surveillance programs – in other words they were being investigated for doing their job.
→ read full article
---
CIA's Torture Experts Now Use Their Skills in Secret Drones Program
Trevor Timm – The Guardian, 4 May 2015
There are many similarities between CIA's use of drones and torture: Secrecy, lack of oversight and yes, even some of the people overseeing the programs.
→ read full article
---
The NSA's Plan: Improve Cybersecurity by Hacking Everyone Else
Trevor Timm – The Guardian, 23 Mar 2015
The NSA's plan to protect America by starting cyberwars is absurd. Their argument that they need more power to do it is more so.
→ read full article
---
Mark Udall's Loss Is a Blow for Privacy, but He Can Go Out With a Bang: 'Leak' the CIA Torture Report
Trevor Timm – The Guardian, 10 Nov 2014
The outgoing Senator and champion of civil liberties has one last chance to read the truth about American atrocities out loud, for the world to see – before it's too late.
→ read full article
---
Four Ways Edward Snowden Changed the World – And Why the Fight's Not Over
Trevor Timm – The Guardian, 9 Jun 2014
Encrypted Gmail. Transparency from mobile providers. Maybe even a legal 'revolt' against 'Orwellian' surveillance. But until we get real reform, NSA and Co may survive in the shadows.
→ read full article
---
Leak the CIA Report: It's the Only Way to Know the Whole Truth about Torture
Trevor Timm – The Guardian, 7 Apr 2014
Unless, of course, you think spies redacting 6,300 pages of their own sins is transparency. Look how much leaks told us this week.
→ read full article
---
Drones: A Deeply Unsettling Future
Trevor Timm – Al Jazeera, 12 Dec 2011
The rapid expansion of a drone arms race has emerged both domestically and abroad, leaving everyone vulnerable. Whether they are being used for surveillance or all-out combat, drones will soon pose serious risks for all of the world's citizens. They can offer governments, police departments, or private citizens unprecedented capabilities for spying, and given their security vulnerabilities, the potential consequences could be endless.
→ read full article
---