Articles by BBC
We found 134 results.
---
(Portuguese) O Pi e coisa e Tau (uma cronica)
Ivan Lessa – BBC Brasil, 4 Jul 2011
"Assim era Paris antigamente quando éramos muito jovens e muito felizes." Se você nunca foi Ernest Hemingway na vida e não chegou sequer a escrever Uma Festa Móvel, não fique chateado. Há 75% de probabilidades de que você passou os olhos ao menos uma vez no fabuloso Almanaque do Biotônico Fontoura.
→ read full article
---
(Portuguese) Vida nos Oceanos Pode Enfrentar Extinção sem Precedentes, Diz Estudo
Richard Black - BBC News, 27 Jun 2011
Um novo estudo indica que os ecossistemas marinhos enfrentam perigos ainda maiores do que os estimados até agora pelos cientistas e que correm o risco de entrar em uma fase de extinção de espécies sem precedentes na história da humanidade.
→ read full article
---
Brazil Supreme Court Awards Gay Couples New Rights
BBC News – TRANSCEND Media Service, 9 May 2011
5 May, 2011 – Brazil's Supreme Court has voted overwhelmingly in favour of allowing same-sex couples the same legal rights as married heterosexuals. The decision was approved by 10-0 with one abstention. The ruling will give gay couples in "stable" partnerships the same financial and social rights enjoyed by those in heterosexual relationships.
→ read full article
---
World Bank President: 'One Shock Away From Crisis'
BBC News – TRANSCEND Media Service, 25 Apr 2011
The president of the World Bank has warned that the world is "one shock away from a full-blown crisis". Robert Zoellick cited rising food prices as the main threat to poor nations who risk "losing a generation". He was speaking in Washington at the end of the spring meetings of the World Bank and International Monetary Fund.
→ read full article
---
Liberal Imperialism: The History of 'Humanitarian Intervention'
Adam Curtis - BBC, 11 Apr 2011
Even if one's instincts are to help those fighting Gadaffi, it is no longer enough just to see it as a struggle of goodies against baddies. For it is precisely that simplification that has led to unreal fantasies about who we are fighting in Afghanistan and Iraq.
→ read full article
---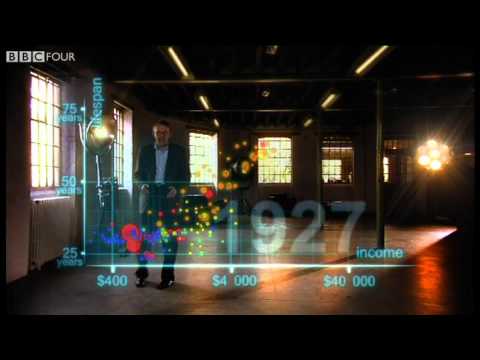 200 Countries, 200 Years, 4 Minutes
Hans Rosling, The Joy of Stats - BBC Four, 28 Feb 2011
Hans Rosling's famous lectures combine enormous quantities of public data with a sport's commentator's style to reveal the story of the world's past, present and future development. Now he explores stats in a way he has never done before – using augmented reality animation. In this spectacular section of 'The Joy of Stats' he tells the story of the world in 200 countries over 200 years using 120,000 numbers – in just four minutes. Plotting life expectancy against income for every country since 1810, Hans shows how the world we live in is radically different from the world most of us imagine.
→ read full article
---
Shell Annual Profits Double to $18.6bn
BBC News – TRANSCEND Media Service, 7 Feb 2011
The oil giant Shell has reported profits almost doubled from $9.8bn to $18.6bn (£11.5bn) for 2010, partly thanks to rising oil prices and output.
→ read full article
---
Venezuela-Cuba Undersea Cable Link Work Starts
BBC News – TRANSCEND Media Service, 31 Jan 2011
Work has begun on laying an underwater fibre-optic cable to link Venezuela and Cuba. It will stretch 1,600km (1,000m) and considerably improve telephone and internet services to Cuba, which currently relies on a costly and slow internet connection via satellite.
→ read full article
---
Israel Starts Building Barrier on Egypt Border
BBC News – TRANSCEND Media Service, 6 Dec 2010
Work is beginning in Israel on a barrier along the border with Egypt, aimed at stemming the flow of illegal immigrants into the country. The barrier, including an electric fence and surveillance technology, will run for 250km (155 miles). Work on the $372m (£232m) project is expected to take up to a year.
→ read full article
---
Pakistan Floods: Senior UN Figure Criticises Response
BBC – TRANSCEND Media Service, 30 Aug 2010
A senior United Nations official has called on the global community to urgently step up its response to the floods that have struck Pakistan. Louis-George Arsenault, director of emergency operations for Unicef in New York, described the lack of support as "quite extraordinary". The humanitarian crisis was the largest "in decades", he warned.
→ read full article
---
(Portuguese) 'Vi Muito Sangue e Comecei a Passar Mal', Diz Brasileira sobre Ataque de Israel
Babeth Bettencourt - BBC Brasil, 7 Jun 2010
Em entrevista à BBC Brasil, de Istambul, onde chegou nesta quinta-feira de madrugada junto com um grupo de cerca de 450 ativistas deportados de Israel, Iara contou que os atiradores de elite do Exército de Israel entraram no principal navio da frota, o Mavi Marmara, "atirando para matar".
→ read full article
---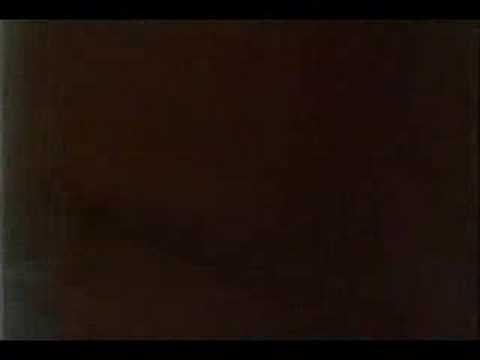 Evidence of Israel's Nuclear Weapons (Banned, Censored)
BBC – TRANSCEND Media Service, 19 Apr 2010
The story of Mordechai Vanunu… with music from Gilad Atzmon in the background.
→ read full article
---
HUNTING THE VULTURES
Greg Palast – BBC, 7 Mar 2010
Some vultures have feathers, but some have fancy offices and huge homes. BBC investigative reporter Greg Palast follows the trail of one "vulture fund" chief, from a locked office door in New York to mud-brick houses in Africa. 7:26-Min. VideoCLICK TO VIEW – GREGPALAST.COM
→ read full article
---
DISTURBING STORY OF FALLUJAH'S BIRTH DEFECTS
John Simpson - BBC News, 5 Mar 2010
Six years after the intense fighting began in the Iraqi town of Fallujah between US forces and Sunni insurgents, there is a disturbingly large number of cases of birth defects in the town.Fallujah is less than 40 miles (65km) from Baghdad, but it can still be dangerous to get to. As a result, there has […]
→ read full article
---
(PORTUGUESE) SOLDADOS DE ISRAEL RELATAM 'ROTINA DE HUMILHAÇÃO' DE PALESTINOS
Guila Flint - De Tel Aviv para a BBC Brasil, 12 Feb 2010
Uma ONG israelense divulgou pela primeira vez os depoimentos de mulheres que serviram como soldados de Israel sobre a realidade nos territórios ocupados, denunciando uma "rotina de humilhação" a que são submetidos os palestinos nessas regiões. A organização Breaking the Silence ("Quebrando o Silêncio", em tradução livre), formada por reservistas israelenses, publicou os depoimentos escritos […]
→ read full article
---
(PORTUGUESE) ANISTIA INTERNACIONAL DENUNCIA ABUSOS DE GOVERNO INTERINO DE HONDURAS
Caio Quero, enviado especial da BBC Brasil a Tegucigalpa, 26 Jan 2010
Na véspera da posse do novo presidente de Honduras, Porfirio Lobo, a organização de defesa dos direitos humanos Anistia Internacional tornou pública uma série de denúncias sobre supostos abusos cometidos pelo governo interino do país, que assumiu após a deposição do presidente Manuel Zelaya, em junho do ano passado, e deixa o poder nesta quarta-feira. […]
→ read full article
---

GITMO GUARD REUNITES WITH FREED INMATES SO HE CAN APOLOGIZE
BBC (MoxNews), 12 Jan 2010
Former Guantanamo Bay prison guard travelled to England to meet ex-Gitmo detainees Ruhal Ahmed and Shafiq Rasul to express remorse for his part in their two and a half years imprisonment. 3:47-Min. VideoCLICK TO VIEW YOUTUBE VIDEO – BBC (MOXNEWS)
→ read full article
---
UGANDA BANS FEMALE GENITAL MUTILATION
BBC News, 19 Dec 2009
Ugandan MPs have voted to outlaw female genital mutilation – also known as female circumcision.Anyone convicted of the practice, which involves cutting off a girl's clitoris, will face 10 years in jail, or a life sentence if a victim dies. The BBC's Joshua Mmali in Uganda says it is not officially condoned but is still […]
→ read full article
---
DIRTY TRICKS AND TOXIC WASTE IN IVORY COAST
Meirion Jones and Liz MacKean, BBC, 14 Oct 2009
It is the biggest toxic dumping scandal of the 21st century, the type of environmental vandalism that international treaties are supposed to prevent. Now Newsnight can reveal the truth about the waste that was illegally tipped on Ivory Coast's biggest city, Abidjan. A giant multinational is being sued in London's High Court by thousands of […]
→ read full article
---
(PORTUGUESE) LULA PROJETA BRASIL A 'LÍDER REGIONAL E ATOR GLOBAL DE 1ª ORDEM', DIZ JORNAL ARGENTINO
BBC Brasil, 13 Oct 2009
O jornal argentino La Nación afirma em seu principal editorial desta segunda-feira que, enquanto a Argentina perde espaço e importância no cenário internacional, o Brasil se consolida como "líder regional e ator global de primeira ordem". O texto, intitulado Brasil, nas grandes ligas, atribui o resultado ao trabalho do presidente Luiz Inácio Lula da Silva, […]
→ read full article
---
PERU INDIANS HAIL 'HISTORIC' DAY
BBC News, 20 Jun 2009
Indigenous groups in Peru have called off protests after two land laws which led to deadly fighting were revoked [19 Jun 09]. Hailing victory, Amazonian Indian groups said it was an "historic day". At least 34 people died during weeks of strikes against the legislation, which allowed foreign companies to exploit resources in […]
→ read full article
---
(PORTUGUESE) CASAL DE PINGUINS 'GAYS' ADOTA FILHOTE ABANDONADO
BBC Brasil, 5 Jun 2009
Dois pinguins machos "gays" chocaram um ovo abandonado e agora estão criando o filhote como se fossem pais adotivos, informou o zoológico de Bremerhaven, no norte da Alemanha. O zoológico entregou aos machos Z e Vielpunkt o ovo, que havia sido rejeitado pelos pais biológicos, depois que o casal foi observado tentando chocar uma pedra. […]
→ read full article
---
FEARS OF SRI LANKA 'CATASTROPHE'
BBC News, 15 May 2009
The Red Cross says its staff in Sri Lanka are witnessing an "unimaginable humanitarian catastrophe" in the area where troops have trapped Tamil Tigers. The agency says a ferry loaded with aid has been unable to reach the battered north-eastern coastal strip for three days because of fighting. The Sri Lankan army earlier […]
→ read full article
---
ERITREA BECOMING 'A GIANT PRISON'
BBC News, 21 Apr 2009
The Eritrean government is turning its country into a giant prison, according to Human Rights Watch. The Horn of Africa nation is widely using military conscription without end, as well as arbitrary detention of its citizens, says HRW. Hundreds of Eritrean refugees forcibly repatriated from countries like Libya, Egypt and Malta face arrest and torture […]
→ read full article
---
(PORTUGUESE) EUA SUSPENDEM RESTRICÕES A VIAGENS E REMESSAS PARA CUBA
BBC Brasil, 14 Apr 2009
A Casa Branca anunciou nesta segunda-feira [13 Abril] o fim de certas restrições nas relações do país com Cuba – entre elas, os limites impostos a cubano-americanos interessados em viajar à ilha e ao envio de dinheiro aos seus parentes no país caribenho. As medidas haviam sido uma promessa de campanha do presidente americano, Barack […]
→ read full article
---
A PARLIAMENT OF POODLES AND PAGERS
BBC, 2 Mar 2009
George Galloway on Hard Talk Stephen Sackur talks to George Galloway, the British MP who campaigns against the Iraq war and leads the Respect party. CLICK TO VIEW
→ read full article
---
GUATEMALA SORRY OVER BAY OF PIGS
BBC News, 19 Feb 2009
President Alvaro Colom of Guatemala has apologised to Cuba for his country's role in the failed US-backed invasion at the Bay of Pigs in 1961. The CIA used Guatemalan territory to train Cuban exiles before their disastrous invasion which was quickly defeated by Cuban forces. "It was not us, but it was our land," President […]
→ read full article
---
ANTI-TERROR TACTICS 'WEAKEN LAW'
BBC News, 17 Feb 2009
Anti-terror measures worldwide have seriously undermined international human rights law, a report by legal experts says. After a three-year global study, the International Commission of Jurists said many states used the public's fear of terrorism to introduce measures. These included detention without trial, illegal disappearance and torture. It also said that the UK and […]
→ read full article
---
MOOD MIXED AS CLIMATE SUMMIT ENDS
Richard Black - BBC News Environment Correspondent, 14 Dec 2008
Poznan – The UN climate summit has ended with delegates taking very different views on how much it has achieved. Western delegates said progress here had been encouraging, but environment groups said rich countries had not shown enough ambition. Developing nations were angry that more money was not put forward to […]
→ read full article
---
CLUSTER BOMB 'SOON TO BE THING OF THE PAST'
Angus Crawford - BBC News Germany, 15 Nov 2008
On 3 December, more than 100 countries, including the UK, will sign a treaty banning cluster bombs. As a result Britain, by law, will have to destroy more than 30 million explosives. The UK does not have the facilities, so they are being exported to Germany for disposal. "I feel good to work for a […]
→ read full article
---
NIGER EX-SLAVE WINS LANDMARK CASE
BBC News, 30 Oct 2008
A West African court has found Niger's government guilty of failing to protect a woman from slavery in a landmark case for the region. The court found in favour of Hadijatou Mani, who says she was sold aged 12 and made to work for 10 years. A judge ordered the government – which says it […]
→ read full article
---
KENYA SET TO GET TRUTH COMMISSION
BBC News, 25 Oct 2008
Kenya's parliament has approved a Truth, Justice and Reconciliation Commission (TJRC) to probe human rights abuses since independence in 1963. Those found guilty of genocide and other human rights violations will not be eligible for amnesty. The move comes amidst debate on how to deal with those implicated in the violence that broke out after […]
→ read full article
---
DESMOND TUTU CONDEMNS GAZA BLOCKADE
BBC News, 13 Oct 2008
Nobel peace laureate Desmond Tutu has called Israel's blockade of the Gaza Strip an "abomination." Tutu's Video in Gaza 1-Min
→ read full article
---
"HUMANITY OF THE TALIBAN"
BBC, 16 Sep 2008
MediaCoverage of the Conflict in Afghanistan is Failing to Convey the"Humanity of the Taliban", a BBC Presenter Has Said, TelegraphRead more
→ read full article
---