The Habit of Passion
EDITORIAL, 2 Nov 2020
#665 | Prof. Johan Galtung – TRANSCEND Media Service
From the TMS editor: Johan Galtung, my mentor, friend, well-wisher, guide, a great inspirer, just turned 90 years old; he is semi-retired now. I present a text he wrote some time ago and I found in my archives; practical wisdom, optimism, proaction, higher thinking. With my deepest respect and gratitude to Johan for our friendship of 35-years–of uninterrupted learning from my part. –– Antonio C. S. Rosa


*****************************
What is passion to you? How would you define it from your experience?
A drive so strong that you have no choice, like the passion of love or the passion of idealism, a goal that has to be pursued, attained.  The fire driving you on–locate it in the heart as is commonly done.  But the love and idealism of the heat has to be tempered by the realism of the brain lest it becomes pathological.
In my case the goal–that came as some kind of revelation, a calling–was to help build the foundation of peace studies, both as theory and as concrete practice.  That fire–for the goal of less violence-suffering, and more peace-fulfillment–has been burning and driving me on for more the 70 years, but my brain also informs me that I have to know exactly what world I live in.  The idealism of the heart and the realism of the brain, hand in hand, so to speak.
What were some big obstacles on the way to becoming the "father o peace studies"?
Very much inspired by health studies (my father was a physician) I wanted peace studies that were transnational, transdisciplinary and trans-level, spanning from the micro level of peace within and between persons, within society, between societies, to the mega level within the world.  Ambitious.  The first ambition ran against nationalism and regionalism: what politicians wanted was peace on their terms based on their ideas; what academics wanted was peace as conceived of by their own discipline, from psychology to international law and relations, by their knowledge; what the practitioners at all levels, psychoanalysts, political reformers, diplomats wanted was confirmation of their skills.  I wanted to transcend all that while at the same time leaning how different nations and civilizations, states and regions approached peace, how different disciplines conceived of it including, indeed, history, philosophy, theology, and to draw on the skills developed at different levels.  Nations, disciplines and professions are guarding their turfs jealously, uninterested in anything overarching.
What I had to do was to show that by drawing on the experiences of many nations, the insights of many disciplines and the skills of many professions, going beyond, transcending, we arrived at something much more than the sum of the parts, let alone than any single part.
What makes you keep working?
You put it into the title: one factor is habit.  The passion, the drive to understand better the causes and conditions of peace, and use that knowledge to develop skills that can be put it into practice, like for resolution of conflict, reconciliation after trauma, developing harmony through empathy and equity through cooperation for mutual and equal benefit.
My Peace Formula:


or


Work on all four, build equity, educate for harmony, reconcile trauma and resolve conflicts, and peace increases.  Took some work to develop that one, and I am sure better formulas can be found.  But after some 150 books and 150 conflict mediated I find it a good guide.  If you want the opposite of all that, look at the USA-South Korea-North Korea triad for an example.  If you want to know more, much more, have a look at www.transcend.org–including our courses and books.
What is a slump to you? How do you overcome it?
Schopenhauer once said that when anybody has a new idea the first reaction is ridicule, the second suspicion, the third somebody stands up, saying, "it has always been my conviction–".  He forgot the long sating silence, talking and writing for the dark hole in the universe.  I have been through all of that and more but know this, not only from Schopenhauer too well to become depressed.  I just continue my life on two tracks, research-writing-professor on one, mediator-conciliator-builder-education-practitioner on the other.  Unrequited love is a fact of life, so is unrewarded passion.  My experience is, give it some time, wait, not patience but perseverance.  Keep going, life is not linear, there are ups and downs and ups again.
Was passion always helpful, why or why not?
That flame in the heart that continues burning is always helpful, but only when tempered by the realism of the brain.  To demand, even expect, that new ideas are embraced immediately, all over, is against all human experience.  It is pathological.  Keep in good health, love long and chances are you will get some positive feedback and learn from that and from the negative reactions to do better next time.
You have to change a person to become more passionate, how?
I would inspire him-her to see what (s)he does in a greater perspective, as serving a generally shared ideal beyond our selves, like reducing human suffering, like serving as an example for others on how to live a meaningful life; sending sparks of inspiration like you yourself have been inspired by others who live and lived before you.  In doing so you will also live on, in others–that life after death we so much are hoping for, but very concrete, in others, here, now and after.  A Buddhist perspective on the after-life, after death.
If you could go back in life to any period, when and why?
Any one period, but I just find life ever better, not something that has peaked, but better and deeper with more knowledge and skills, more experience, maybe more wisdom.  I live here and now: there is no way forward or backward to happiness, happiness is the way.
Are you a successful person? Do you feel proud of yourself?
Success is measured by the track record.  When I look at books I have written and conflict I have mediated; there are prizes I have been awarded for that work.  There are successes and failures, successes that may turn into failures and failures that may turn into successes. Mixed, yin/yang; such is reality.  But I am competing with myself, not with others.  And of one thing I am proud:  improvement.  I bless my long life giving me that chance, partly due to good health, and partly by not retiring, meaning getting tired again and again and again.
A has passion but lacks potential, B has potential but lacks passion, whom would you chose?
Both.  I think I can inspire passion (6 above) and help develop potential.  For peace A and B are needed.
How to have and maintain passion?
That flame, like the flame of love needs some mutuality, needs some fuel to be maintained, some reciprocity from reality in the direction of the idealism of your passion.  If there is none, you may be on the wrong track, maybe our heart has not listened enough to your brain.  Some positive feedback is needed to sustain the passion, like fuel the flame.  But many lose their idealism when he themselves are comfortable settled because their ideals were only a cloak for egocentric ambitions.  Be on watch against that.
Have you been "truly moved by your own efforts"?
No doubt about it. I make some proposals high up and low down, for deep conflicts, and suddenly, there they are, realized, picked up by people with the political power to put them into practice.  Feedback indeed, from my ideals via reality back to me and my ideals.
Do you have any special habits which prove your passion?
Yes, one: perseverance.  I never give up; come back to "hopeless" conflicts keeping my optimism tempered by realism.  I do not succumb to pessimism.  Pessimism is cheap, for the less gifted, meaning with fewer gifts, passion being among them.
Currently what matters most to you and why?
To find some solutions to the conflicts that inflict most suffering on humanity, like hyper-capitalism vs. common people dying of hunger and curable diseases, or conflict rooted in multi-nation states and multi-state nations.  Given my age three problems stand out: how the horrors of the shoa could have been avoided, how Israel as a state with Jewish characteristics could become sustainable and acceptable to the neighbors, how to struggle against anti-Semitism be that anti-Jewish or anti-Arab or anti- any nation for that matter instead of the concrete issues.  And, in general, to build a solution-orientation, not going on with the old victory-orientation, in conflict.
If you were to summarize your life into one sentence, what would that be and why?
He lived his life on two tracks, peace theory and peace practice; as life moved on, the two tracks came closer and coalesced into one.
You wanted to befriend a person, what would you share of your life?
All of the above.
__________________________________________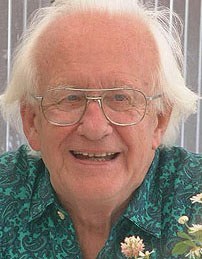 Johan Galtung, a professor of peace studies, dr hc mult, is founder of TRANSCEND International and rector of TRANSCEND Peace University. He was awarded among others the 1987 Right Livelihood Award, known as the Alternative Nobel Peace Prize. Galtung has mediated in over 150 conflicts in more than 150 countries, and written more than 170 books on peace and related issues, 96 as the sole author. More than 40 have been translated to other languages, including 50 Years-100 Peace and Conflict Perspectives published by TRANSCEND University Press. His book, Transcend and Transform, was translated to 25 languages. He has published more than 1700 articles and book chapters and over 500 Editorials for TRANSCEND Media Service. More information about Prof. Galtung and all of his publications can be found at transcend.org/galtung.
Tags:
Inspirational
,
Johan Galtung
This article originally appeared on Transcend Media Service (TMS) on 2 Nov 2020.
Anticopyright: Editorials and articles originated on TMS may be freely reprinted, disseminated, translated and used as background material, provided an acknowledgement and link to the source, TMS: The Habit of Passion, is included. Thank you.
If you enjoyed this article, please donate to TMS to join the growing list of TMS Supporters.


This work is licensed under a CC BY-NC 4.0 License.
3 Responses to "The Habit of Passion"