Articles by Jason Hickel
We found 11 results.
---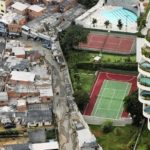 How Bad Is Global Inequality, Really?
Jason Hickel – TRANSCEND Media Service, 8 Apr 2019
3 Mar 2019 – Most everyone who's interested in global inequality has come across the famous elephant graph, originally developed by Branko Milanovic and Christoph Lakner using World Bank data (see below). The graph charts the change in income that the world's population have experienced over time, from the very poorest to the richest 1%.
→ read full article
---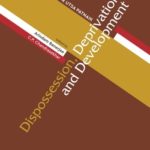 How Britain Stole $45 Trillion from India – And Lied about It
Jason Hickel – Al Jazeera, 17 Dec 2018
14 Dec 2018 – There is a story in Britain that the colonisation of India was not of economic benefit to Britain itself. As the story goes, it was a gesture of Britain's benevolence. But new research by economist Utsa Patnaik just published by Columbia University Press calculated that Britain drained nearly $45 trillion from colonized India. It happened through the trade system.
→ read full article
---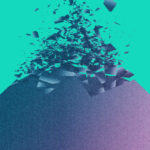 Don't Be Scared about the End of Capitalism—Be Excited to Build What Comes Next
Jason Hickel and Martin Kirk – Fast Company Magazine, 14 May 2018
Instead of fixating on a fight between capitalism and socialism, imagine innovating a future economy that transcends old binaries. We can let the ghosts go. We can allow ourselves the freedom to do what humans do best: innovate.
→ read full article
---
Aid in Reverse: How Poor Countries Develop Rich Countries
Jason Hickel – The Guardian, 23 Jan 2017
New research shows that developing countries send trillions of dollars more to the west than the other way around. Why?
→ read full article
---
It Will Take 100 Years for the World's Poorest People to Earn $1.25 a Day
Jason Hickel – The Guardian, 30 Nov 2015
The sustainable development goals will aim to eradicate poverty by 2030 but our current economic model, built on GDP, could never be inclusive or sustainable.
→ read full article
---
Enough of Aid – Let's Talk Reparations
Jason Hickel – The Guardian, 30 Nov 2015
Debate around reparations is threatening because it upends the usual narrative of development. The impact of colonialism cannot be ignored. Europe didn't develop the colonies. The colonies developed Europe.
→ read full article
---
The Death of International Development
Jason Hickel – Al Jazeera, 22 Dec 2014
The development industry needs an overhaul of strategy, not a change of language. Poverty is created by rules that rig the economy in the interests of the rich.
→ read full article
---
The New Shock Doctrine: 'Doing Business' With the World Bank
Jason Hickel – Al Jazeera, 7 Apr 2014
A yearly World Bank report encourages countries to undertake extreme deregulation. In 2003 the World Bank published the first Doing Business Report, which ranks the world's countries based on the "ease of doing business" in them. Investors and CEOs use the rankings to decide where to move their money or headquarter their businesses for maximum profit.
→ read full article
---
The Truth about Extreme Global Inequality
Jason Hickel – Al Jazeera, 22 Apr 2013
The richest 300 people on earth have more wealth than the poorest 3bn – almost half the world's population. We chose those numbers because it makes for a clear and memorable comparison, but in truth the situation is even worse: the richest 200 people have about $2.7 trillion, which is more than the poorest 3.5bn people, who have only $2.2 trillion combined. It is very difficult to wrap one's mind around such extreme figures.
→ read full article
---
Neoliberal Plague: AIDS and Global Capitalism
Jason Hickel – Al Jazeera, 10 Dec 2012
Battling AIDS means challenging the power of rich nations over the world's resources. If you're like me, you're probably tired of the whole show at this point. After all, it's 2012; we were supposed to have this epidemic licked by now. Why, despite billions of dollars' worth of interventions and three decades of high-profile messaging, does AIDS remain such a pressing problem?
→ read full article
---
The US, the AU and the New Scramble for Africa
Jason Hickel – Pambazuka News, 8 Nov 2010
The past few years have seen a dramatic up-tick in American diplomatic efforts in Africa, which has coincided with a decisive shift in political rhetoric about the continent. At first glance this might seem like a positive development, reflecting a more progressive attitude toward what has long been considered an unimportant global backwater. But a closer look reveals that American diplomacy in Africa is less about serving the good of African people than it is about securing the interests of private American capital. Nowhere has this been more flagrantly clear than on the lips of Michael Battle, the US ambassador to the AU.
→ read full article
---