Articles by Stephen Zunes
We found 26 results.
---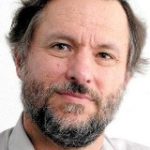 Both Parties Pushed Trump toward Reckless Action on Jerusalem
Stephen Zunes | The Progressive – TRANSCEND Media Service, 11 Dec 2017
6 Dec 2017 – President Trump announced today that the United States will formally recognize Jerusalem as the capital of Israel and that the U.S. embassy would be moved to that multi-ethnic and multi-faith city… In the Senate, the bill was cosponsored by such prominent Senate Democrats as Joe Biden and John Kerry and only one Democrat (the late Robert Byrd) voted no. On the House side, just thirty out of 204 Democrats voted no, along with the independent then-Congressman Bernie Sanders.
→ read full article
---
Why These Missile Strikes Won't Make Things Better for the Syrian People
Stephen Zunes – Yes! Magazine, 10 Apr 2017
There are serious questions as to whether Trump's bombing of the Syrian base has anything to do with protecting civilians.
→ read full article
---
The Death of One of Washington's Favorite Tyrants
Stephen Zunes | The Progressive – TRANSCEND Media Service, 12 Sep 2016
7 Sep 2016 – The death of long-time Uzbekistan dictator Islam Karimov has brought rare U.S. media attention to the Central Asian country of 30 million. Uzbekistan is ranked among the half dozen worst countries in the world for human-rights abuses. American taxpayers subsidized that regime and its brutal security apparatus for most of Karimov's thirty-five years in power.
→ read full article
---
Western Sahara-Morocco Dispute Remains Stalemated as Federation Proposal Advanced
Stephen Zunes | TheNewArab – TRANSCEND Media Service, 29 Aug 2016
Neither side is likely to back down over autonomy and independence, but that doesn't mean both sides are equally to blame. The Moroccan plan for autonomy falls well short of what is required in bringing about a peaceful resolution to the conflict.
→ read full article
---
Morocco Continues Occupation of Western Sahara, in Defiance of UN
Stephen Zunes | National Catholic Reporter – TRANSCEND Media Service, 13 Jun 2016
6 Jun 2016 – As Morocco continues to defy the United Nations, the International Court of Justice, and much of the international community in its continued occupation of Western Sahara, the United States continues supporting that autocratic government. Morocco has illegally occupied the former Spanish colony for more than 40 years.
→ read full article
---
The US Role in the Honduras Coup and Subsequent Violence
Stephen Zunes - National Catholic Reporter, 21 Mar 2016
Clinton's role in supporting the coup in Honduras is a reminder that the Middle East is not the only part of the world in which she is willing to set aside principles of international law and human rights to advance perceived U.S. economic and strategic interests.
→ read full article
---
The U.S. and the Rise of ISIS
Stephen Zunes – National Catholic Reporter, 21 Dec 2015
The rise of ISIS (also known as Daesh, ISIL, or the "Islamic State") is a direct consequence of the U.S. invasion and occupation of Iraq. While there are a number of other contributing factors as well, that fateful decision is paramount. And there are no clear answers as to how to best respond to the threat from ISIS.
→ read full article
---
The Contrasting Fates of Tunisia and Libya
Stephen Zunes – National Catholic Reporter, 22 Jun 2015
Four years later, the current political situation in these two neighboring North African states could not be more different. The reason has much to do with how their authoritarian regimes were overthrown.
→ read full article
---
Hillary Clinton, Phosphates, and the Western Sahara
Stephen Zunes – National Catholic Reporter, 18 May 2015
Morocco has ignored a series of U.N. Security Council resolutions and a landmark World Court decision underscoring the right of the Western Saharan people to self-determination. In 2002, then U.N. Under-Secretary-General for Legal Affairs Hans Corell determined that the exploitation of natural resources in Western Sahara is a "violation of the international law principles applicable to mineral resource activities in Non-Self-Governing Territories."
→ read full article
---
How the U.S. Contributed to Yemen's Crisis
Stephen Zunes – Foreign Policy In Focus, 27 Apr 2015
Washington's support for Yemen's former dictatorship — and of Saudi efforts to sideline the country's nonviolent pro-democracy movement — helped create the current crisis.
→ read full article
---
Powerful Nonviolent Resistance to Armed Conflict in Yemen
Stephen Zunes and Noor Al-Haidary – Open Democracy, 27 Apr 2015
As with the initial uprising against the Saleh regime four years ago, an unarmed civil society movement rises up to challenge the Huthi militia.
→ read full article
---
Netanyahu's Ugly Game in Gaza
Stephen Zunes – The Progressive, 21 Jul 2014
Obama's call for Israelis and Palestinians to exercise restraint and peacefully settle their differences is not enough. Whatever terrible acts may be committed by one side or the other, this is not an ethnic conflict. It is an illegal military occupation of one nation by another.
→ read full article
---
Obama Ignores Morocco's Illegal Occupation and Human Rights Abuses
Stephen Zunes – Foreign Policy in Focus, 23 Dec 2013
Defying a series of UN Security Council resolutions, a landmark World Court decision, and international mediation efforts, the Moroccans have continued to deny the people of the territory their right of self-determination through a UN-sponsored referendum. No country recognizes Moroccan sovereignty over the territory, and more than 80 nations, as well as the African Union, have formally recognized Western Sahara as an independent state.
→ read full article
---
Analysis of STRATFOR Leaks Misrepresents Nonviolent Movements
Stephen Zunes, WarIsACrime - TRANSCEND Media Service, 16 Dec 2013
Many of us were becoming concerned that, despite some very valuable contributions he and his colleagues at CANVAS have made to the field, Srdja Popovic appeared to be increasingly into self-promotion and lacking much discernment regarding those with whom he was willing to work.
→ read full article
---
Ruthless Regimes Not Impervious to Civil Resistance: A Reply to Maged Mandour
Stephen Zunes and Jack DuVall – Open Democracy, 11 Nov 2013
Maged Mandour's article on openDemocracy, "Beyond Civil Resistance: The Case of Syria", argues that civil resistance has been marginalized in the Syrian insurrection because it doesn't work against "ruthless" regimes. But history doesn't support that conclusion.
→ read full article
---
Israel, Syria and the United States
Stephen Zunes – TRANSCEND Media Service, 23 Sep 2013
For now, US and Israeli policies toward Syria have only allowed Assad to play his nationalist card, strengthen his otherwise dwindling domestic support and weaken democratic Syrian forces hoping to bring down their tyrannical regime.
→ read full article
---
Washington and the Egyptian Tragedy
Stephen Zunes – Foreign Policy in Focus, 26 Aug 2013
As in El Salvador, Nicaragua, East Timor, Angola, Lebanon, and Gaza in previous years, the massive killing of civilians in Egypt is being done with U.S.-provided weapons by a U.S.-backed government. The last thing the United States should be doing is continuing to pour arms into this tragic and chaotic situation and rationalization for brutal repression.
→ read full article
---
Restless Nation: The Real Meaning of Iran's Elections
Stephen Zunes – YES! Magazine, 19 Aug 2013
Will the people of Iran get the reforms they asked for in electing the moderate Hassan Rouhani? The answer depends partly on them, and partly on the United States.
→ read full article
---
US Policy Weakens Iran's Pro-Democracy Movement
Stephen Zunes – National Catholic Reporter, 3 Jun 2013
While overt protests are rare, many thousands of tiny acts of resistance occur every day by Iranians who no longer recognize the legitimacy of the regime. It is only a matter of time before the people will again rise up and demand their freedom. Unfortunately, U.S. policy is making things difficult for democratic forces in Iran.
→ read full article
---
Can U.S. Citizens End Israel's Legal Impunity?
Stephen Zunes – YES! Magazine, 26 Nov 2012
Each time international law has attempted to censure Israel for its recent violations of human rights, the United States has stepped in to stop the process. If anyone is in a position to do something about this, it's the U.S. public.
→ read full article
---
Arab Revolutions and the Power of Nonviolent Action
Stephen Zunes – Nation of Change, 12 Dec 2011
Freedom House, in its 2005 study "How Freedom Is Won: From Civic Resistance to Durable Democracy," observed that, of the nearly 70 countries that had made the transition from dictatorship to varying degrees of democracy in the previous 30 years, only a small minority did so through armed struggle from below or reform instigated from above. Hardly any new democracies resulted from foreign invasion. In nearly three-quarters of the transitions, change was rooted in democratic civil-society organizations that employed nonviolent methods.
→ read full article
---
Upsurge in Repression Challenges Nonviolent Resistance in Western Sahara
Stephen Zunes – Open Democracy, 29 Nov 2010
Sahrawis have engaged in protests, strikes, cultural celebrations, and other forms of civil resistance focused on such issues as educational policy, human rights, the release of political prisoners, and the right to self-determination. They have also raised the cost of occupation for the Moroccan government and increased the visibility of the Sahrawi cause.
→ read full article
---
Arming the Saudis
Stephen Zunes - Truthout, 27 Sep 2010
The Pentagon has announced a $60 billion arms package to the repressive family dictatorship in Saudi Arabia, the largest arms sale of its kind in history. Rejecting the broad consensus of arms control advocates that the Middle East is too militarized already and that the Saudis already possess military capabilities well in excess of their legitimate security needs, the Obama administration is effectively insisting that this volatile region does not yet have enough armaments and that the United States must send even more.
→ read full article
---
Morocco: U.S. Lawmakers Support Illegal Annexation
Stephen Zunes – The Huffington Post, 19 Apr 2010
In yet another assault on fundamental principles of international law, a bipartisan majority of the Senate has gone on record calling on the United States to endorse Morocco's illegal annexation of Western Sahara, the former Spanish colony invaded by Moroccan forces in 1975 on the verge of its independence. In doing so, the Senate is pressuring the Obama administration to go against a series of UN Security Council resolutions, a landmark decision of the International Court of Justice, and the position of the African Union and most of the United States' closest European allies.
→ read full article
---
THE POWER OF NONVIOLENT ACTION IN HONDURAS
Stephen Zunes – Yes! magazine, 11 Dec 2009
The massive nonviolent movement that put pressure on the coup government may be only the first chapter of an important and prolonged struggle for justice in one of Latin America's poorest and most inequitable countries. The decision by Honduran coup leader Roberto Micheletti to renege on his October 30 agreement to allow democratically-elected president Manuel […]
→ read full article
---
SHOWDOWN IN 'TEGUCIGOLPE'
Stephen Zunes, 14 Jul 2009
One of the hemisphere's most critical struggles for democracy in 20 years is now unfolding in the Honduran capital of Tegucigalpa (nicknamed "Tegucigolpe" for its long history of military coup d'états, which are called golpes de estado, in Spanish). Despite censorship and repression, popular anger over the June 28 military overthrow of democratically elected President […]
→ read full article
---