The Pentagon's Disastrous Radioactive Waste Dump in the Drowning Marshall Islands is Leaking into the Pacific Ocean
TRANSCEND MEMBERS, 23 Dec 2019
Gary G. Kohls, MD | Duty to Warn – TRANSCEND Media Service
Neither the Pentagon nor the US Government Will Take any Responsibility for the Crisis
19 Dec 2019 – An undesignated US SuperFund site in the middle of the Pacific that will be impossible to remediate even if the recalcitrant and bankrupt (thanks to its uber-militaristic, pro-war politics since WWII) US government were inclined to do anything about it.
This is Just another ignored, but very important and perhaps more deadly source of environmental degradation that must be attended to, but nobody, much less Russia, knows what to do to Chernobyl; nobody, much less Japan knows what to do with Fukushima and the US can't even start remediating its hundreds of US military base SuperFund sites that are within its own borders!
It's well past time to pay attention to inexpensive and doable prevention (that corporate profiteers can't make any money off of – the reason prevention never gets done in the US).
A friend of mine from Germany, Wilfried Schuler, just sent me the link to some important short videos about the US military's shameful, futile, disastrous, secretive, and extremely lethal (to US soldiers who worked on the project and all living things in the area) attempts to hide/bury and cap the eternally radioactive garbage that resulted from just some of the ill-advised Pentagon experiments in nuclear weapons technology after the pro-war militarists detonated 67 experimental nuclear bombs on the Marshall Islands between 1946 and 1958.
After watching these three short videos, please study the images below that will help my readers understand the enormity of the problem presented by the massive amounts of nuclear waste that the US left behind after completing the experiments. (The 67 nuclear bombs were primarily detonated on Bikini and Enewetak Atolls in the Marshall Islands – see map below.)
It is important to be aware that all low-lying islands in the world's oceans (and coastal areas) are facing an increasing incidence of flooding damage from ocean storms and thus the Runit Island's highly radioactive, now-leaking concrete tomb that contains the eternally-radioactive waste will soon be under water.
The Marshall Islands – including Runit Island (is that pronounced "ruin it"?) are all less than 6 feet in elevation and are therefore, within a couple of decades, are destined to be periodically – and ultimately constantly – under water and therefore uninhabitable, particularly if scientifically-illiterate world rulers like Donald Trump and his Christian Fundamentalist base supporter/voters continue to ignore the consensus science on global warming. What can be expected to happen to these refugees in an anti-refugee president like Trump?
More worryingly, many of Trump-supporters are actually looking forward to the "End Times" and the "Rapture" anyway and therefore none of them can be expected to show any mercy to these refugees or any genuine interest in the future of the planet. This includes any number of elected and defeated Republican officeholders and candidates that cycle in and out of the US Congress and even inhabit the Supreme Court!
These silent-on-the-global-warming-issue Republicans continue to ignore existential issues – perhaps being intellectually incapable of understanding them and therefore don't want to admit their ignorance.
The videos above and images below will help to explain why the US corporate, political, military and religious elites – if they possess any moral courage at all – must take economic responsibility for the existential problems facing the Marshallese – as well as the inhabitants of island nations and coastal areas all over the world. Unfortunately, many of the people in those four categories qualify for the diagnosis of sociopathic personality disorder and thus can't be expected to exhibit true compassion or even have guilty feelings about wrongs done to the stranger.
Ultimately the same existential problems are confronting every human and marine life creature that relies on the health of all of earth's oceans, not just the Pacific (see ocean current map below). And that included low-lying coastal Floridian entities such as Mar-A-Lago.
I'm sure that most thinking people would agree that any world leader that repeatedly ignores the consensus warnings about global warming (especially wannabe dictators like Donald Trump) do not deserve re-election, but they do deserve, because of the enormity of that issue, to be impeached or otherwise removed from power as soon as possible.
Sociopathic entities are all dangerous, but none of them are as dangerous as those that attain both wealth and power.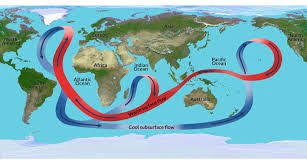 The images below are from: https://www.google.com/search?rlz=1C2CHZL_enUS756US756&q=Marshall+Island+concrete+dome+photos&tbm=isch&source=univ&sa=X&ved=2ahUKEwjHveK4m8LmAhUXFTQIHfMdCAMQ7Al6BAgFECQ&biw=1422&bih=642#imgrc=_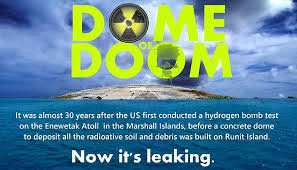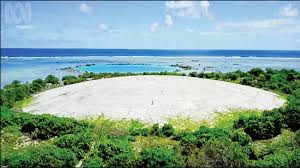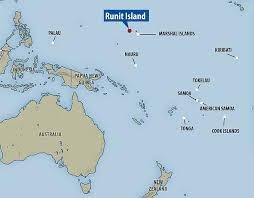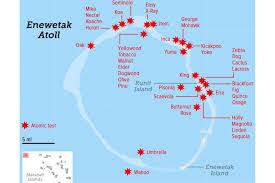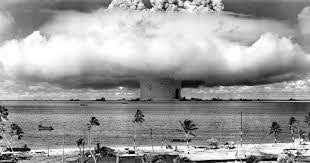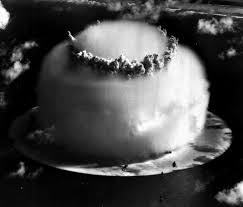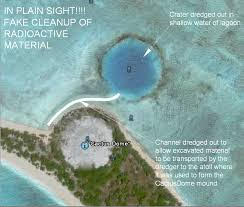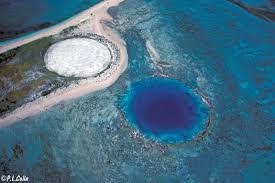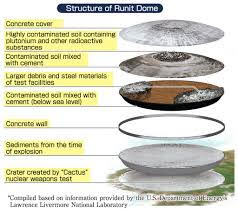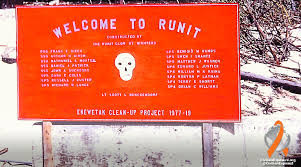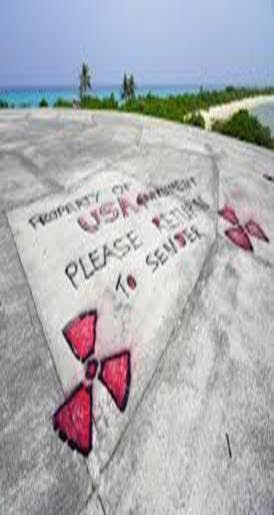 __________________________________________

Dr Gary Kohls is a retired physician from Duluth, MN, USA and a member of the TRANSCEND Network. In the decade prior to his retirement, he practiced what could best be described as "holistic (non-drug) and preventive mental health care". Since his retirement, he has written a weekly column for the Duluth Reader, an alternative newsweekly magazine. His columns mostly deal with the dangers of American imperialism, friendly fascism, corporatism, militarism, racism, and the dangers of Big Pharma, psychiatric drugging, the over-vaccinating of children and other movements that threaten American democracy, civility, health and longevity and the future of the planet. Many of his columns are archived at http://duluthreader.com/search?search_term=Duty+to+Warn&p=2; http://www.globalresearch.ca/author/gary-g-kohls; or at https://www.transcend.org/tms/search/?q=gary+kohls+articles; ggkohls@gmail.com
Tags:
Environment
,
Marine pollution
,
Marshall Islands
,
Military Supremacy
,
Nuclear Disaster
,
Nuclear Power
,
Nuclear Waste
,
Pacific Ocean
,
Pentagon
,
Science
,
US Military
,
USA
,
WMD
This article originally appeared on Transcend Media Service (TMS) on 23 Dec 2019.
Anticopyright: Editorials and articles originated on TMS may be freely reprinted, disseminated, translated and used as background material, provided an acknowledgement and link to the source, TMS: The Pentagon's Disastrous Radioactive Waste Dump in the Drowning Marshall Islands is Leaking into the Pacific Ocean, is included. Thank you.
If you enjoyed this article, please donate to TMS to join the growing list of TMS Supporters.


This work is licensed under a CC BY-NC 4.0 License.
8 Responses to "The Pentagon's Disastrous Radioactive Waste Dump in the Drowning Marshall Islands is Leaking into the Pacific Ocean"