Articles by Peter Maass
We found 13 results.
---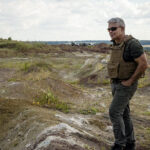 U.S. Mercenaries in Ukraine Are Fighting Each Other in Court
Peter Maass | The Intercept - TRANSCEND Media Service, 23 Jan 2023
20 Jan 2023 – Amid accusations of fraud and sexual misconduct, the U.S. military vets founders of the high-profile Mozart Group are waging a personal war back home.
→ read full article
---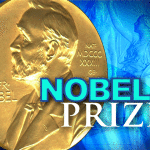 Louise Glück Should Refuse the Nobel Prize for Literature. Here's Why.
Peter Maass | The Intercept - TRANSCEND Media Service, 12 Oct 2020
7 Oct 2020 – I don't know what poet Louise Glück said when the Swedish Academy informed her that she won this year's Nobel Prize for Literature, but I know what she should have said: "Thanks, but no thanks." The Swedish Academy is a corrupt institution that has tolerated genocide denial and sexual assault.
→ read full article
---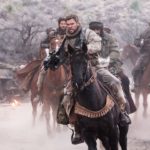 It's Time to Wage War against War Movies That Glorify Outdated Models of Masculinity
Peter Maass – The Intercept, 5 Feb 2018
In the #MeToo era, Hollywood should turn away from war movies like "12 Strong" that send harmful messages about masculinity and violence.
→ read full article
---
The Hunter –> He Was a Hacker for the NSA and He Was Willing to Talk. I Was Willing to Listen.
Peter Maass – The Intercept, 4 Jul 2016
The sender was a hacker who had written a series of provocative memos at the National Security Agency. His secret memos had explained — with an earthy use of slang and emojis that was unusual for an operative of the largest eavesdropping organization in the world — how the NSA breaks into the digital accounts of people who manage computer networks, and how it tries to unmask people who use Tor to browse the web anonymously.
→ read full article
---
The Drone Papers – Firing Blind (6 of 8)
Cora Currier and Peter Maass – The Intercept, 26 Oct 2015
Flawed Intelligence and the Limits of Drone Technology
→ read full article
---
The Intercept's Laura Poitras Wins Academy Award for 'Citizenfour'
Peter Maass – The Intercept, 23 Feb 2015
"The disclosures that Edward Snowden revealed don't only expose a threat to our privacy but to our democracy itself," Poitras said in her acceptance speech. "Thank you to Edward Snowden for his courage and for the many other whistleblowers." Snowden, in a statement released after the award was announced, said, "My hope is that this award will encourage more people to see the film and be inspired by its message that ordinary citizens, working together, can change the world."
→ read full article
---
Oscars Make History, So Hollywood's War Stories Need to Be True
Peter Maass – The Intercept, 16 Feb 2015
Cultural critics like to tell us that movies are just movies, but the "calm down it's just a movie" attitude is chiefly used to protect narratives — like Zero Dark Thirty or American Sniper — that confirm our prejudices.
→ read full article
---
How Clint Eastwood Ignores History in 'American Sniper'
Peter Maass – The Intercept, 12 Jan 2015
"A lot of people, myself included, called the enemy 'savages,'" he wrote. "I only wish I had killed more. Not for bragging rights, but because I believe the world is a better place without savages out there taking American lives." A decorated Navy SEAL, Kyle killed more than 150 "savages" in Iraq, becoming the deadliest sniper in the annals of American warfare.
→ read full article
---
Torture's Queen: Meet Alfreda Bikowsky, the Senior Officer at the Center of the CIA's Torture Scandals
Glenn Greenwald and Peter Maass – The Intercept, 22 Dec 2014
The Intercept is naming Bikowsky over CIA objections because of her key role in misleading Congress about the agency's use of torture, and her active participation in the torture program (including playing a direct part in the torture of at least one innocent detainee).
→ read full article
---
Art in a Time of Surveillance
Peter Maass – The Intercept, 18 Nov 2014
Art Prof. Hasan Elahi has taken about 70,000 pictures of the buildings he's visited, the beds he's slept in, the food he's eaten, the toilets he's used, the roads he's travelled on. "By disclosing mundane details about my daily life, I am simultaneously telling everything and nothing about my life," he writes. "I am flooding the market with banal information, and questioning its inherent meaning and value for intelligence purposes."
→ read full article
---
Core Secrets: NSA Saboteurs in China and Germany
Peter Maass and Laura Poitras – The Intercept, 13 Oct 2014
The National Security Agency has had agents in China, Germany, and South Korea working on programs that use "physical subversion" to infiltrate and compromise networks and devices, according to documents obtained by The Intercept.
→ read full article
---
Inside the NSA's Secret Efforts to Hunt and Hack System Administrators
Ryan Gallagher and Peter Maass – The Intercept, 24 Mar 2014
According to a secret document provided by Edward Snowden, the NSA tracks down the private email and Facebook accounts of system administrators (or sys admins, as they are often called), before hacking their computers to gain access to the networks they control.
→ read full article
---
Osama bin Laden's Death: Celebrating the Celebrations
Peter Maass – The New Yorker, 9 May 2011
Photos were featured on newspaper front pages and websites this week of jubilant college students celebrating Osama bin Laden's death, which weren't so different from images of young Muslims elsewhere burning our flag and shouting 'Death to America!' Yet both those burning the American flag and the flag-wrapped college kids do not represent their societies' majority views. These images could be just as inflammatory as the photo of bin Laden President Obama refuses to release.
→ read full article
---